***I have been receiving questions about how I "layer" my planters.   Here is a reprint of my original post from 2015, showing how I plant my summer flower planters/containers.  Hope this helps!  Here's to dreaming about our summer flowers : ).  ***
So, I bought two new flower planters from Costco.  They are HUGE and I love them!  I showcased some of my neighbors planters over the last two years.  I received many requests asking for detailed instructions.  I aim to please!  Here is my detailed planting tutorial.   There will be others!  Make sure to sign up to follow my blog if you like these types of posts.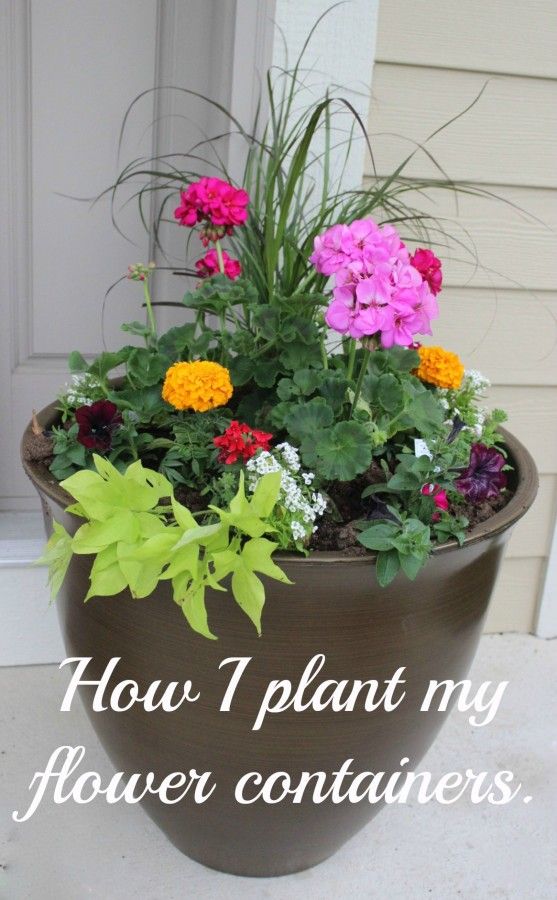 Start with the basics.  A good container, with drainage.   If there is no drainage, drill a few holes on the bottom.  Or, just hammer some nail holes in a few spots.
Get good soil.  Don't skimp.  The folks who had amazing planters all swore by Miracle Grow soil.   The Miracle Grow soil with Moisture Control was a popular choice.   Most replaced at least some of the soil.   Usually about the top 1/3rd.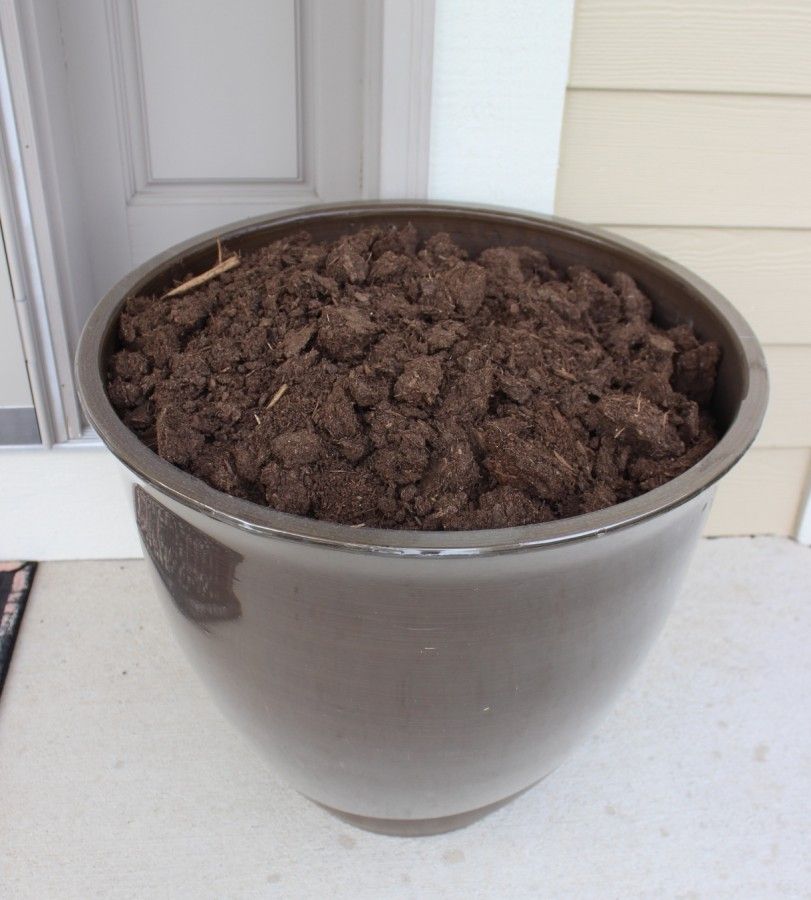 Have you heard that common saying on how to do planters?   It's the magic formula!   Thrill, Spill and Fill.   Or, sometimes it's stated as Thriller, Spiller and Filler.  I've heard it for years and don't even know where it came from.  But, in one form or another, that's what most people do for their planters.  That's it.  You're welcome!
The 'thrill' is the main, eye catching plant.  It often has height.  It's often the spike plants or grasses that you often see.   Sometimes, it's a taller, colorful plant.   Just make sure to choose something that catches your eye.
I love using purple fountain grass for my thrill.   For now, trust me and use it!  I'll be sharing why in another post.   You'll thank me for this advice in the fall (hint, hint).   For the last two years, I've been thanking my friend Amy, for giving me this advice.  So again, make sure you use the purple fountain grass.  Unfortunately, in Wisconsin, this is an annual.   Don't confuse it with some of the other wonderful fountain grasses out there.
Geraniums are my plant of choice as a combination thrill and fill for my planters.  I live in Wisconsin and geraniums do well here.  And, a late or early frost doesn't harm them.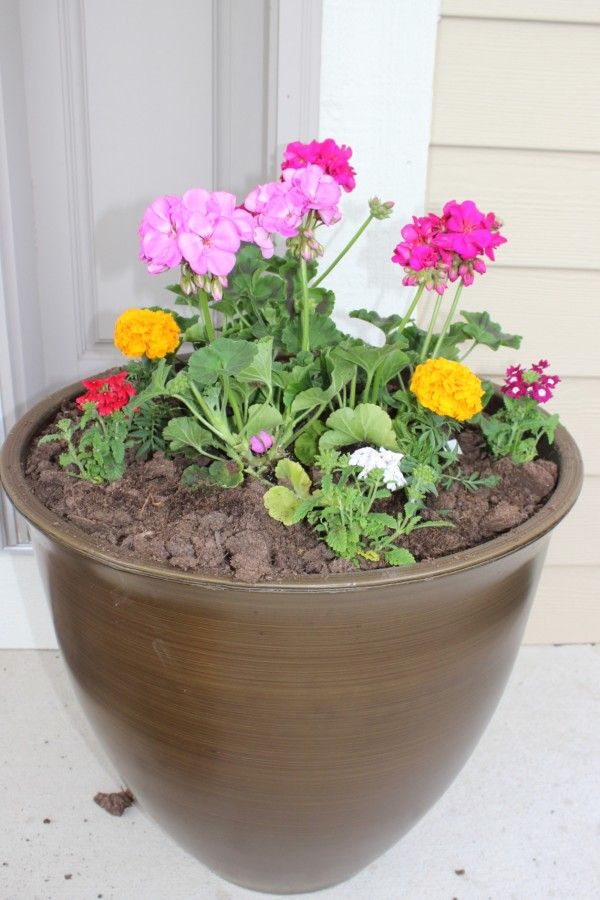 I also added some marigolds.  Some of the prettiest planters I've seen often have them.   They create some very pretty color contrast.  It was hard getting over the fact that these were such a popular (and overused) flower back in my Mom's day.   So, the planter above has geraniums, verbenas and marigolds at this point.
Many of the plants I use often multi task.  For example, I like using Verbenas and wave petunias because they really add color, fill the pot and 'spill'.   White alyssum is also a favorite of mine.   It mounds nicely (fills), adds some color contrast and often spills over the side of the container.   Some other traditional spill plants are ivy and sweet potato vines.
Oh, one other piece of important advice.   Makes sure you loosen and rough up the roots.   I took a picture of what the roots of my purple fountain grass looked like after I roughened it, just before I planted it.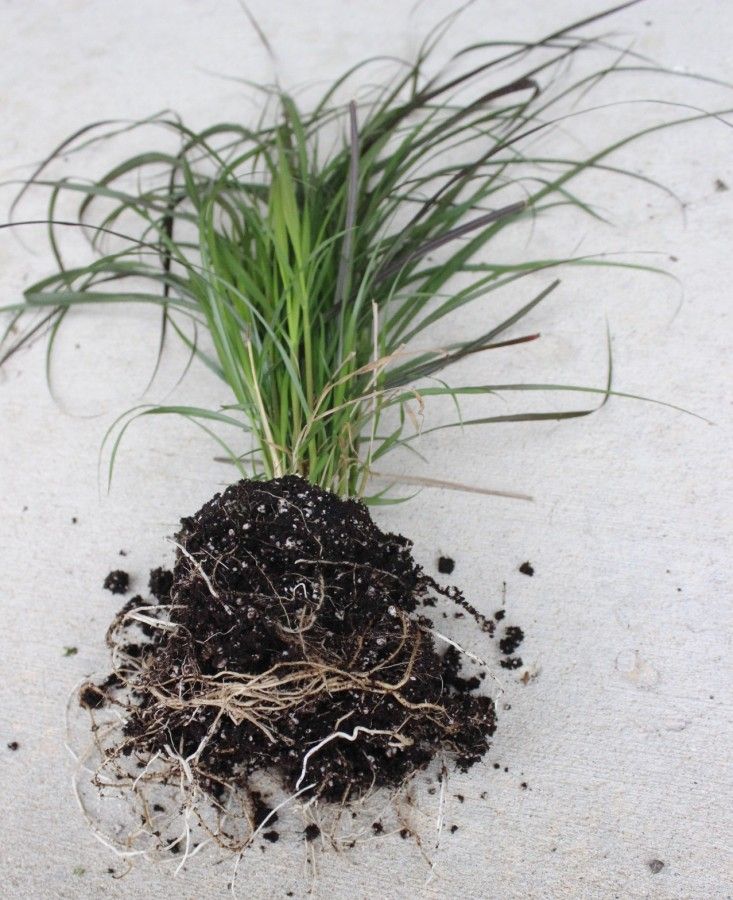 My finished planter, below.  As you can tell, I love lots of color contrast.   This is a personal taste thing.  I have seen beautiful monochromatic planters too!  But, I personally just love the jumble of brightly colored flowers.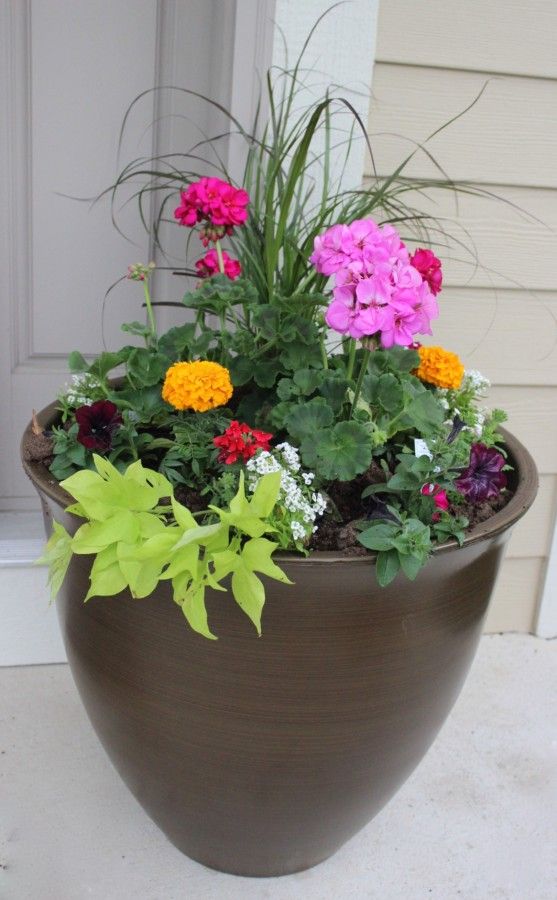 Obviously, I used the sweet potato vine rather than ivy in this pot.  I'll have to try to remember to update this post with a picture in the late summer.
What are your favorite container plants or flowers?  Seriously, I'd love to know!
Let me share with you a post I did a couple of years ago.  In the spring it's still one of my most popular posts.  It includes pictures of over 20 planters from people I know in my neighborhood.  Just pictures of pretty planters for inspiration.  Take a peek at Ideas from 20 Planters from My Neighborhood.  Make sure to click all the way through this post for some handy dandy tips at the end.
Oh, if you want to get some tips on window planters, here is my post, Window Box Planter – Some How To Tips.
Google+