Hi!  Welcome to my Momcrieff blog!  I'm so glad you stopped by.  I blog about simple recipes and I love gardening.   I'm not a great gardener but know lots of people who are.  They allow me to photograph their garden creations and flower planters and then I get to share them with you!
My neighbors and friends have a green thumb! Many green thumbs! Their hard work deserves to be shared. Take a look at what they have done to brighten up their outdoor spaces. It makes my efforts look feeble but I'll keep on trying :). Let me show you their pretty planters – they are just delightful to look at!
Don't you just love the gorgeous green of Amy's sweet potato vine in her planter? Every year her vine look gorgeous!
Some people are not only good at putting a planter together, but at staging it as well! I'm on the lookout for a cut log now. I'm in love with the way this planter has been featured in Diane's backyard!
And oh, the pretty window boxes I've seen!
And another one:
About two minutes from my house is a local restaurant. I have stopped to admire the flowers (red geraniums) numerous times! I've actually thought about asking how they keep their geraniums blooming so profusely all summer long.
Here's a closer look at them:
I get so envious when I see these. Mine don't do nearly as well.
On the other wall, another type of geraniums are growing in the window boxes.
A closer look!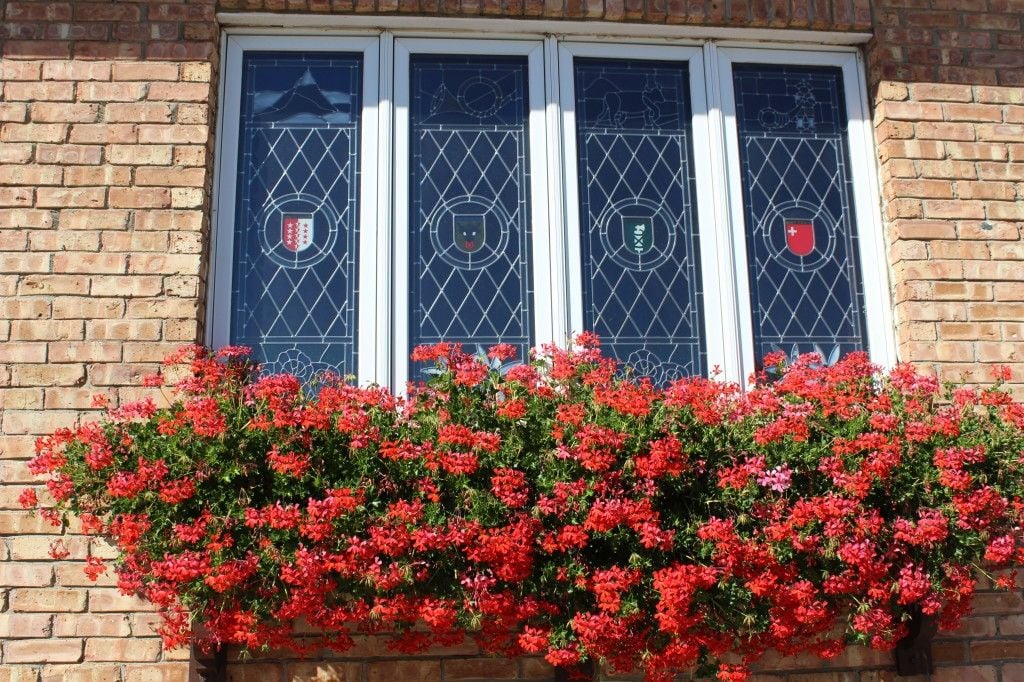 Love these planter ideas?  Click the button for more!!  Lots more : ) !

Google+