A pasta bar is a great idea whenever you have a group of people over.  Or, picky eaters.  One of the reasons I love the change of seasons is that I rotate some of our meal staples during different seasons.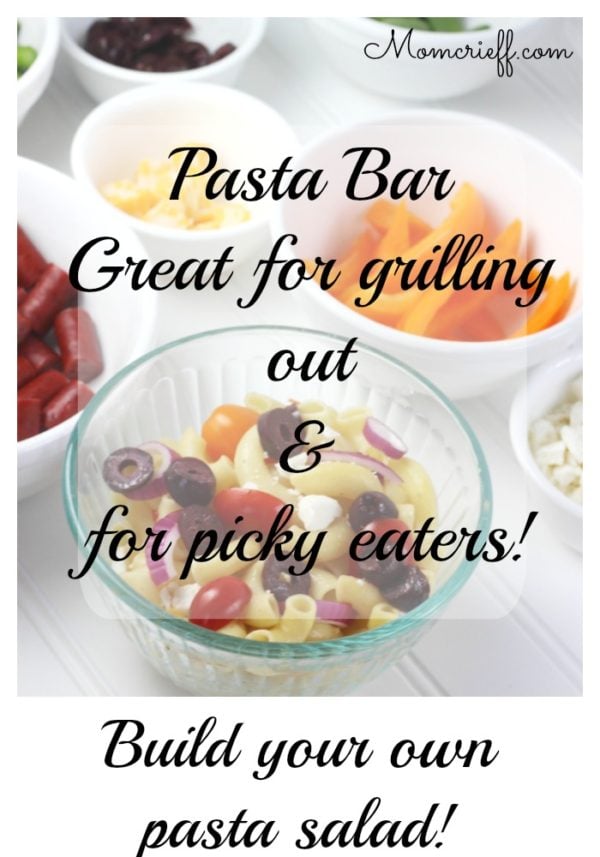 A pasta bar is a wonderful summer meal or side.  It's your choice as it being s a full meal or you just use it as a side.  What you put out as the options, determines that.
Ingredients:
Cooked, cooled noodles (do not overcook)
Italian salad dressing
Salad bar options: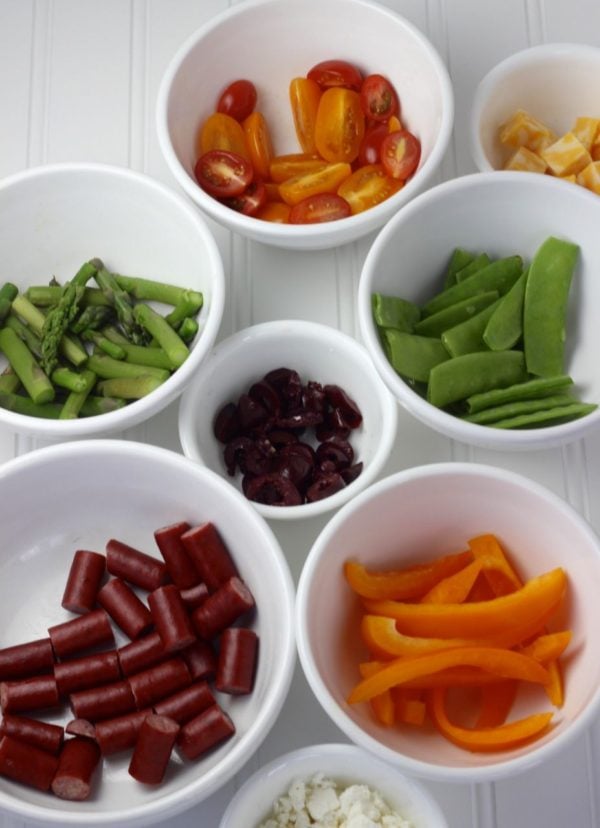 tomatoes
cucumbers
peppers
cubed cheese
olives
feta cheese
steamed asparagus
snow peas
red onions
cooked cubed chicken
sausage bits
pepperoni bites
Directions:
Prepare and cool your pasta. I like using elbow macaroni type pasta for this. But, use what you have! The most important thing is, do not overcook. After you have cooked it, drain it and I don't rinse (I find the dressing sticks better that way) place in a large bowl add some salad dressing and gently mix the dressing onto the pasta. This will prevent your pasta from sticking as it cools.  To cool faster, place in the fridge.
Decide on the toppings you would like. I have provided some suggestions above. But, the sky is the limit! It all depends on what your guests like or, you can do a theme. For example, I love making a Greak type pasta salad. Easy to do by just selecting cucumbers, red onions, olives, and feta cheese. By all means swap out the dressing to Greek!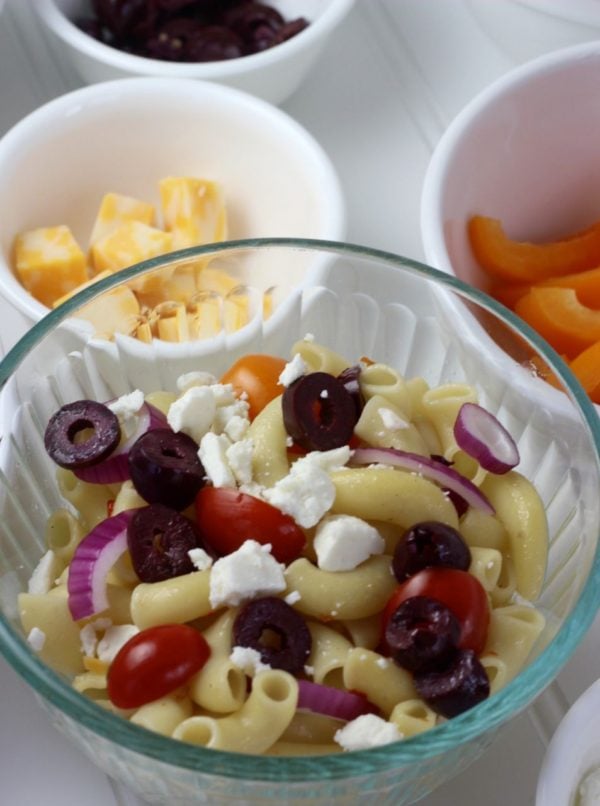 Kids can easily enjoy this with some cubed cheese for protein. Just make sure there are a few veggies that they like. And, tell them the rules - they can add cheese cubes and they need to add a vegetable (or two).
Everyone can find something they like!  And, this is not an expensive option.  Look in your fridge and start from there : ) !
What is your favorite do it yourself type meal that you serve for the picky eaters in your family?