This is the recipe for three-ingredient peanut butter cookies! It was a gluten-free recipe before it was cool to be gluten-free!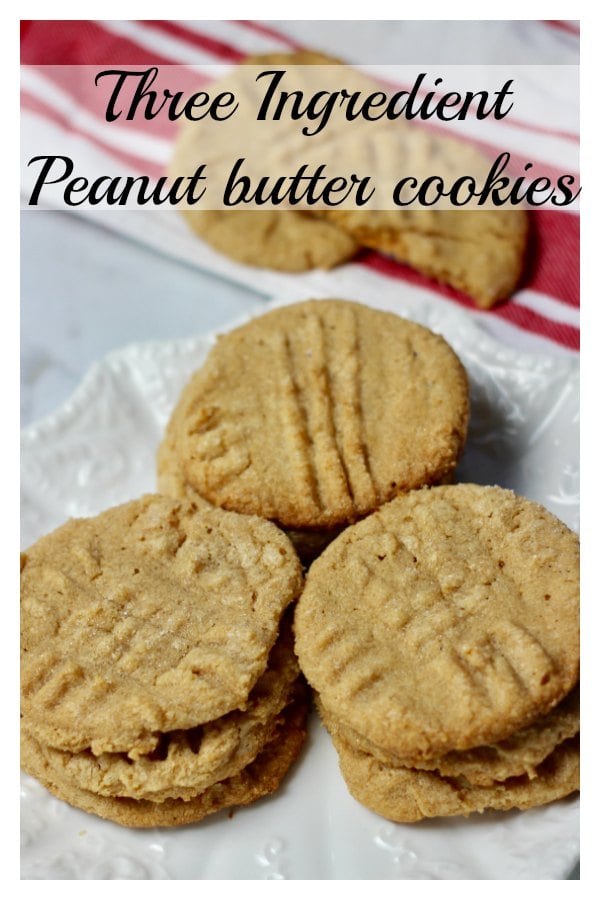 This recipe for three ingredient peanut butter cookies was originally published back in 2013. Yup, it was one of my first recipes. And the recipe did phenomenally well! This recipe was part of the reason I started focusing on more things than food. I am still always learning, but let me share with you the picture that I originally had on this post.  I'm even showing you the ingredients you need for the three ingredient peanut butter cookies : )  This beginner level picture was repinned thousands of times on Pinterest!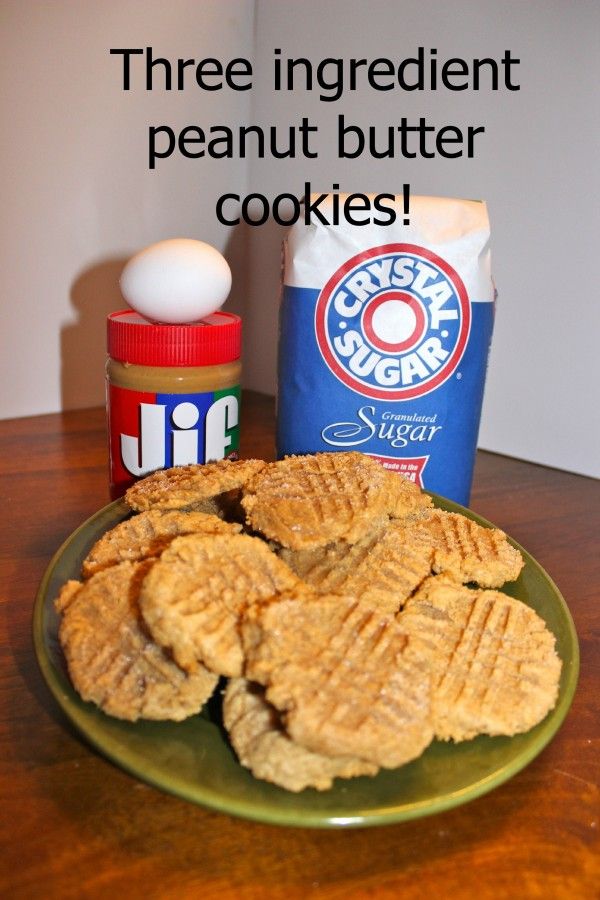 I even volunteered this picture at a conference as a "bad" image of before I learned anything about photography for blogging and Pinterest. A whole room full of bloggers had a good laugh at this one (me included).
Do you know that I originally was trying to be a technology-based blog? Focussing on how to use your iPhone? Back in the day of the iPhone ONE. One of the first blog posts I wrote was how to actually turn your iPhone off. Because so many people didn't realize that when you put your phone to sleep, it wasn't turned off. Can you guess what my big logic flaw was? I'll give you a clue. How many people, who don't know how to turn an iPhone off, would look for a blog to read… I published a few really easy recipe and here I still am – five years later!
Peanut Butter Cookies, with only three ingredients, could this be true? I was assured it was. And, that they are delicious! And that this recipe makes about 18 cookies.
Ingredients
1 cup peanut butter
1 cup sugar
1 egg
Oh yes. I love simple, super easy recipes! That I can teach my boys and they can make without needing half of my pantry supplies. Hmmmm, how do I love this recipe, I can count the ways!
Directions
Preheat that oven to 350 degrees. Cookies bake in 6 to 8 minutes.
Add above ingredients into a bowl.
Stir well to combine.
I was told this recipe makes about 12 cookies but it usually makes 15 to 18 for me. Good sized cookies too!
I dip my fork in a little sugar when I use it to press the cookies. Just like the little sugar crunch on top.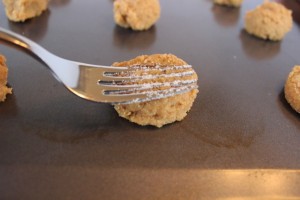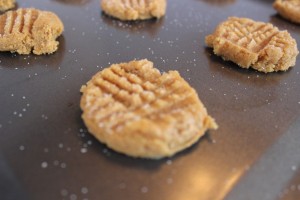 Bake 6 to 8 minutes, until just starting to brown on the bottom.
Place on a wire rack to cool and then enjoy!
This is all there is for this recipe. I feel I'm letting you down because I'm not giving you anything complicated. But, that's all there is to making three ingredient peanut butter cookies!
Let me share some other easy recipes from my blog!
If you want a recipe that helps you use up bananas, you are going to love this recipe for banana chocolate chip muffins. It just satisfies that chocolate craving we all get. And, there are bananas in these muffins. So it's healthy, right?! Click here for that recipe!
OK, here's the picture. Mmmmm!
The first two ingredient recipe I published was that old two ingredient pumpkin muffin recipe. I remembered it from years ago. Our Weight Watcher's leader told us about it. Now everyone is making it. This recipe has had thousands of pins on Pinterest! Every fall it goes crazy!
Click here to get the recipe.
One more for you! How about an easy peach crumble? Using canned peaches, cake mix and butter. Yup, that's it! It's one of my family's favorites. Easy, quick and delicious! Click here for the peach crumble / cobbler recipe.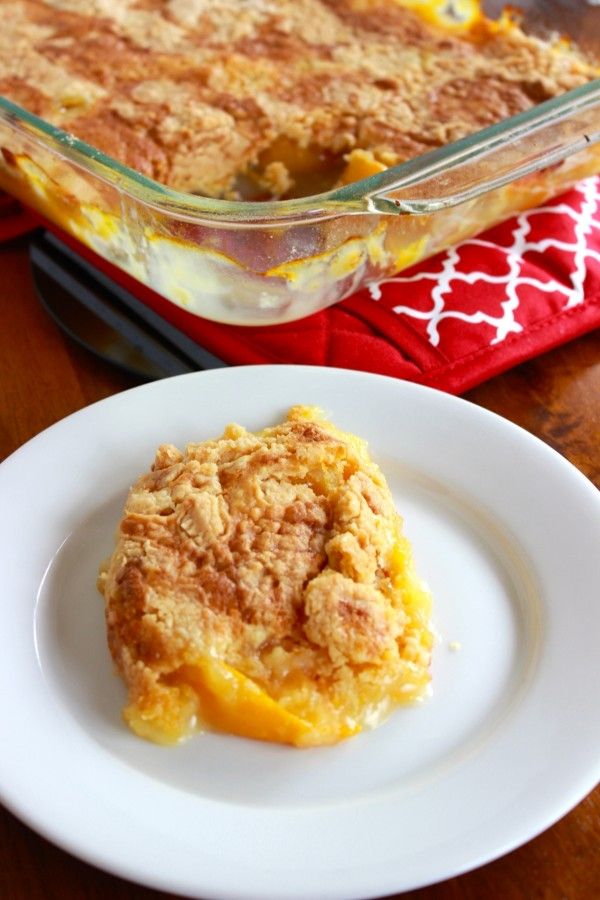 Thanks for visiting my site! If you like these kinds of recipes, sign up to receive notifications of new recipes. I promise, I won't share your e-mail.
Sign up here
Google+