These three-ingredient apple spice muffins are incredibly flavorful! It's surprising how easy and quick these are to make! With only three simple ingredients and less than 30 minutes from start to finish, these are a family (and busy mom) favorite!
Easiest apple spice muffins!
These apple spice muffins are perfect when you get that taste for apple pie but don't want the expense, mess (or the calories) of a real pie! With just three ingredients, you can make these delicious apple cinnamon spiced, muffins in about ½ hour. Perfect for a grab-and-go breakfast, a snack, or just a not-over-the-top dessert. These are the perfect muffins to make when you want to bake something quick and easy! Also try these two ingredient pumpkin muffins!
Ingredients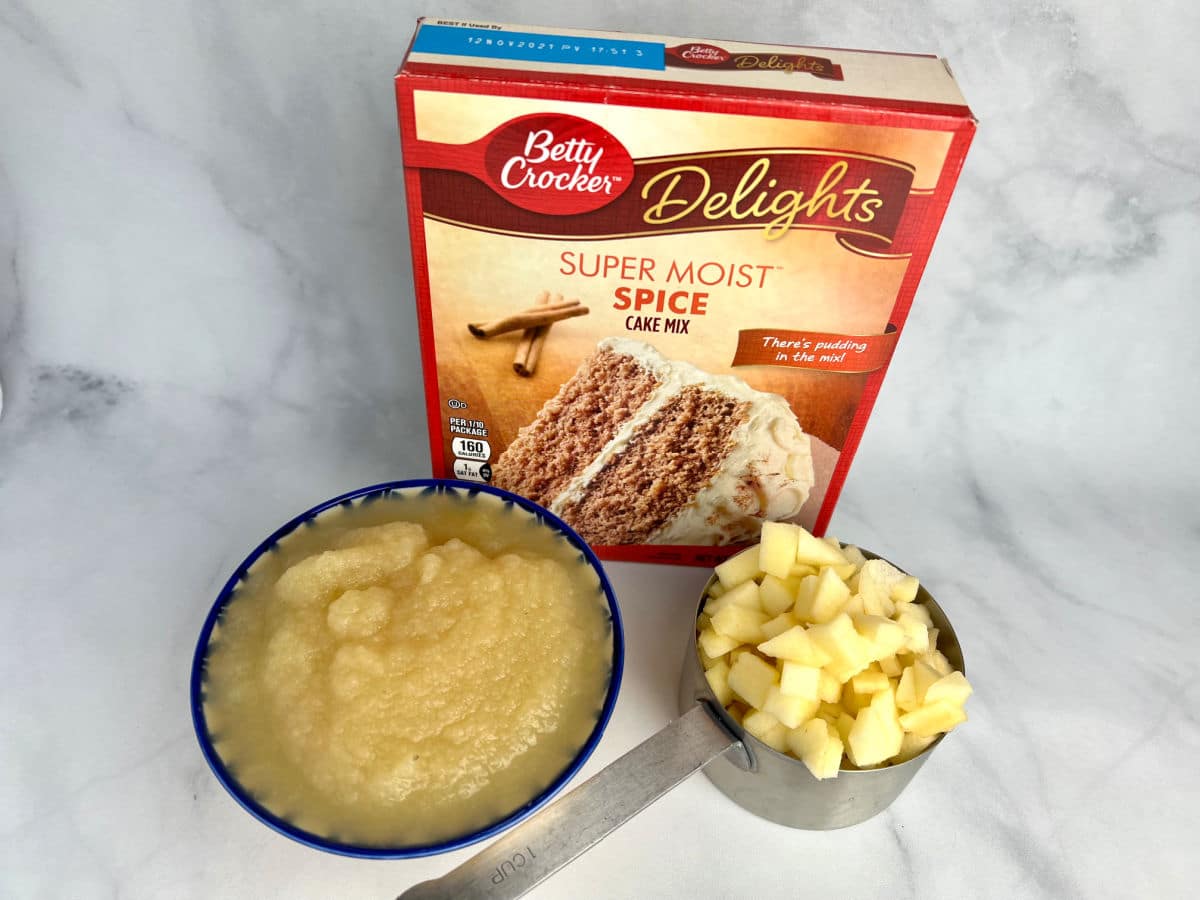 1 box spice cake mix
1 apple (I just use what I have, granny smith apples are good if buying)
2 cups applesauce (I add cinnamon apple sauce for extra flavor!)
Instructions
Preheat oven to 350 degrees (F).
Peel and chop 1 apple. You want small, roughly quarter-inch pieces.
In a small bowl, add a couple tablespoons of cake mix to the chopped apples and mix to coat. The dry ingredients coat the fruit so they don't sink when baked. Set aside.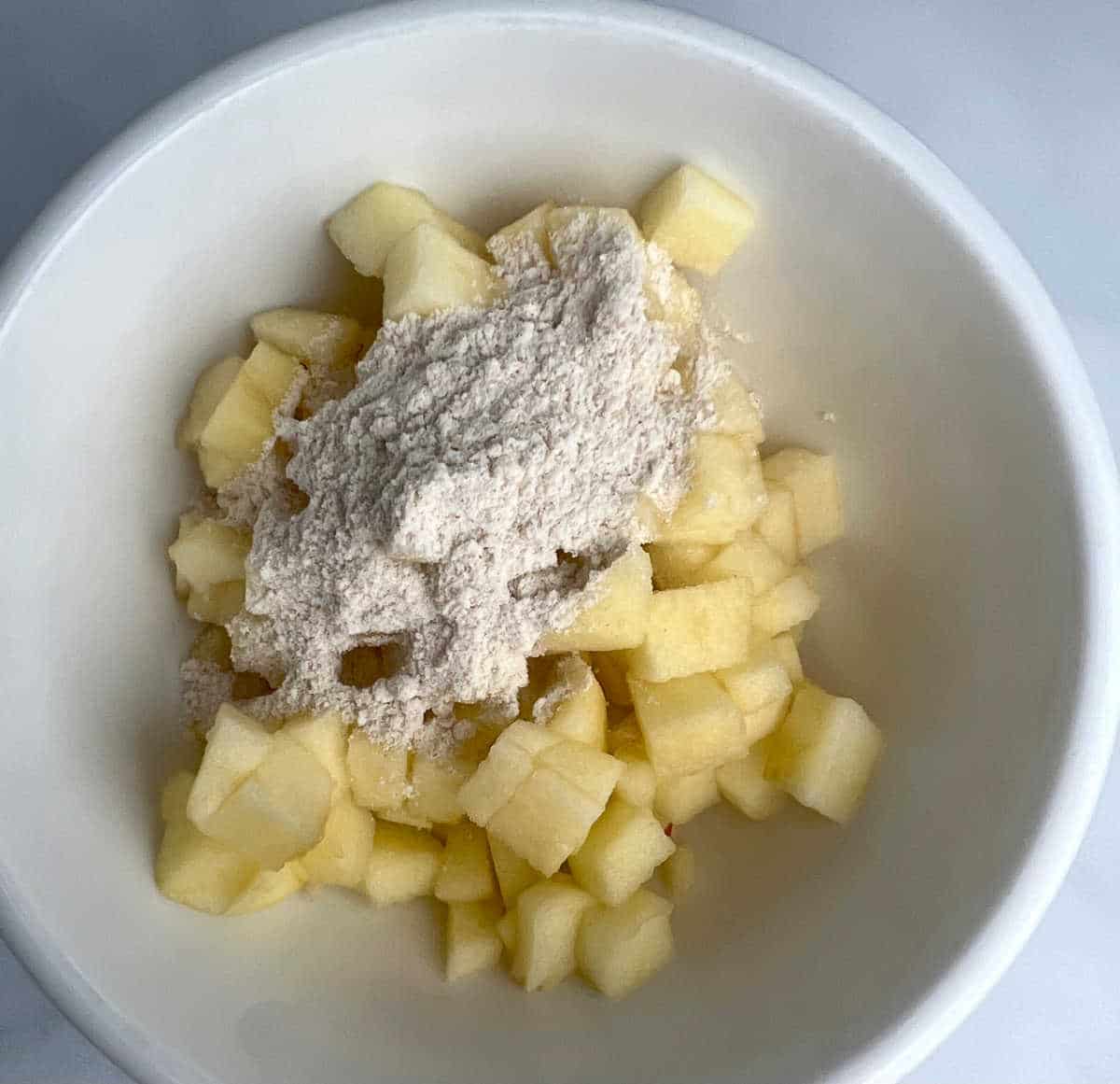 In a large mixing bowl, add the two cups of apple sauce to the box of spice cake mix. It's easy to hand stir but you can use a mixer if you like.
Fold in chopped apple pieces. You just want to get the fruit mixed into the batter.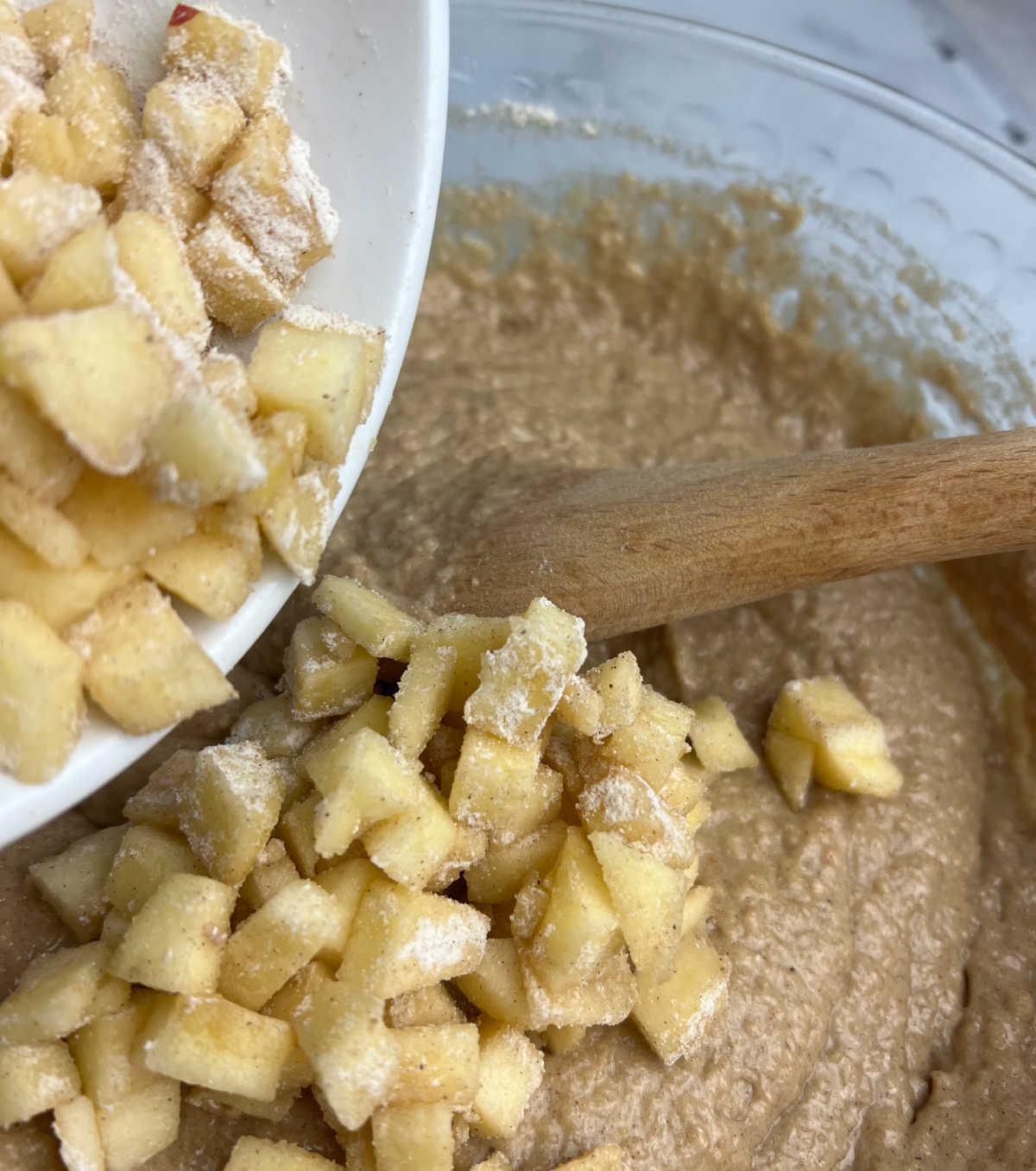 Line, grease or spray your muffin tins. I find using paper liners the least work.
Scoop 1 large scoop of batter into the muffin cups. I use this type of scooper. It keeps the muffins portioned the same and it keeps your muffin pan neater (with no big dough drips on it)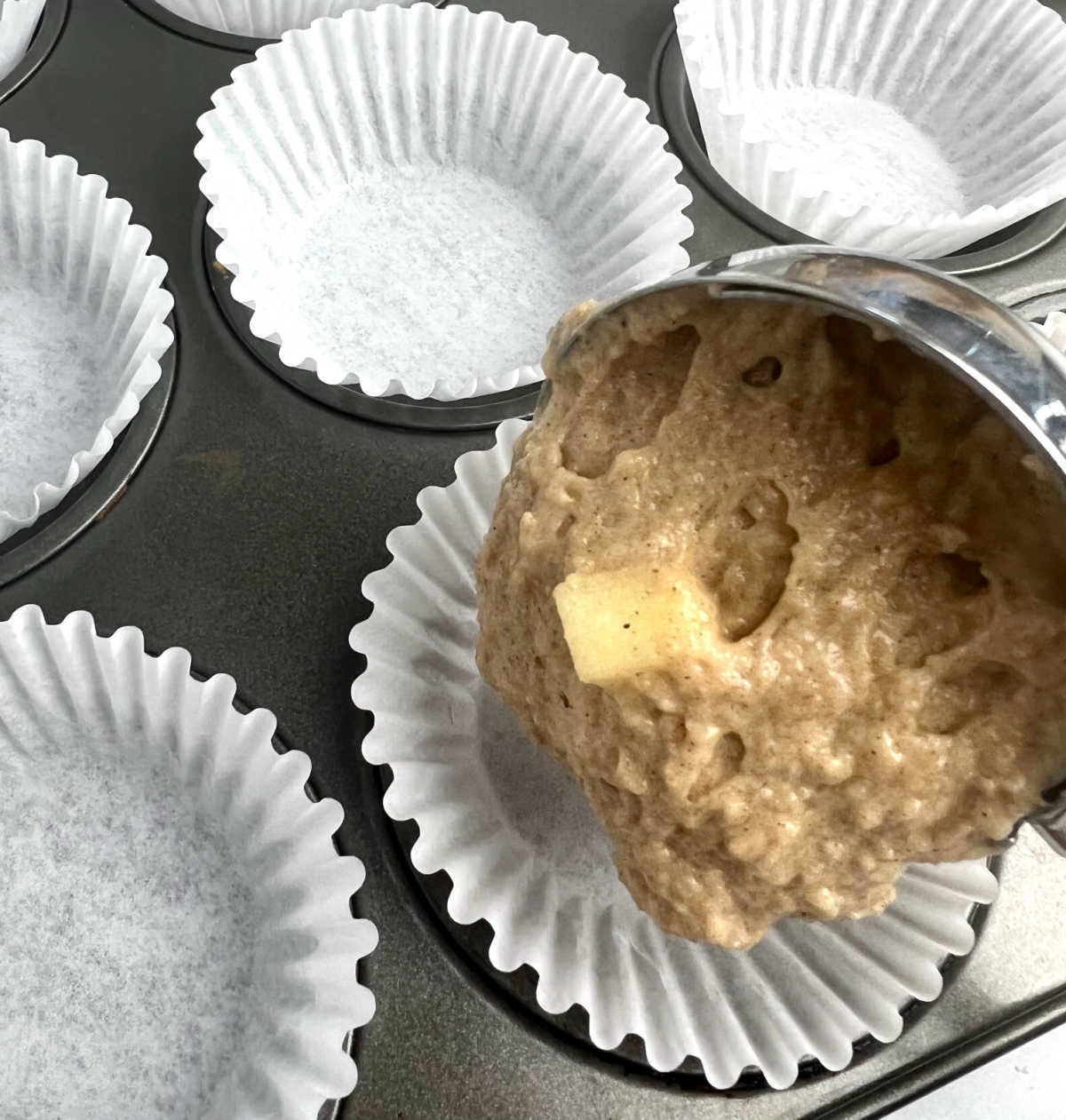 Bake 18 to 20 minutes. Test with a wooden skewer/toothpick to see if done. The
Cool on a wire rack and then I like serving these warm!
This apple spice muffin recipe makes 12 good-sized flavorful muffins. With little chunks of slightly crunchy apples. I love the texture of the apple pieces in the muffins. And the smell is so appetizing!
These are really filling muffins. You'll notice they are heavy. That would be from the real apple pieces. The apple sauce and the apple pieces guarantee that this recipe creates a moist muffin (with a healthy amount of fiber!).
Printable Recipe for Three Ingredient Apple Spice Muffins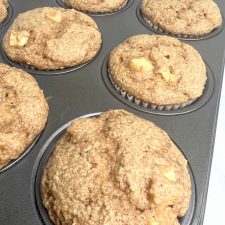 Apple spice muffins – three ingredients!! Delicious and easy!
Very easy and quick apple spice muffins.  Uses only three ingredients that you usually have at home!
Print
Pin
Rate
Ingredients
1

apple

peeled and diced

2

cups

apple sauce

1

box Spice cake mix
Instructions
Preheat oven to 350 Fahrenheit.

Peel and chop apples so they are about ¼ inch pieces. You don't need to be exact!

Add chopped apples and a big teaspoon of dry cake mix into a bowl. Stir to cover apple bits. Set aside

Add 2 cups of apple sauce to cake mix. You can hand mix or use a mixer to combine well.

Add the cake mix coated apple bits to the dough.

Stir together.

Spray your muffin tin with cooking spray (or use paper muffin liners).

Scoop a large scoop of dough into each muffin well. To about ¾ full.

Makes 12 nice sized muffins.

Bake for about 18-20 minutes, until toothpick comes out clean.
Notes
These are great served warm with a scoop of ice cream!
Other easy recipes from Momcrieff
Three Ingredient Peach Cobbler
Two Ingredient Pumpkin Muffins
Pumpkin Blueberry Muffin An easy and delicious scratch recipe!
Three Ingredient Chocolate Banana Muffins