Three Ingredient Apple Spice Muffins
These are the perfect muffins to make when you are stuck in the house (can we say snow day…again!)
These three ingredient apple spice muffins were created one day by just using what I had on hand. I'm guessing you probably have these ingredients at home too!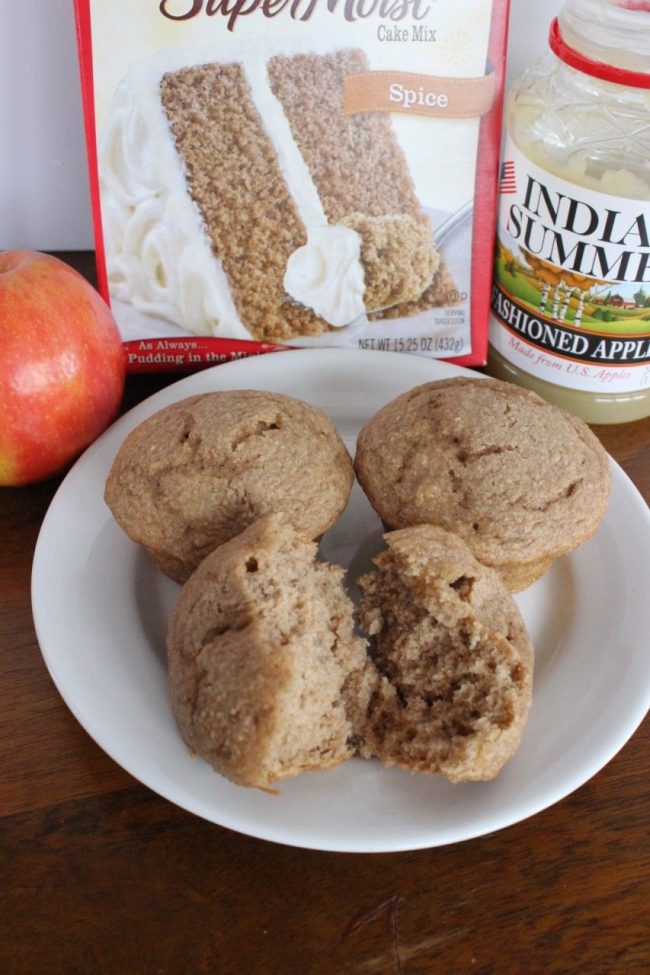 Apple spice muffins would taste sooooo good, I thought. I was surveying the kitchen trying to figure out how to use up some of our produce. I had apples that were past their prime. I also noticed I had apple sauce and spice cake mix in the pantry.   Hmmm, I tried out what I thought might work and it worked perfectly! It made 12 good sized flavorful muffins. With little chunks of slightly crunchy apples. I love the slight crunch of the apple pieces in the muffins. And the smell was so appetizing!
These are really filling muffins. You'll notice they are heavy. That would be from the real apple pieces. The apple sauce and the apple pieces guarantee that this recipe creates a moist muffin.
Print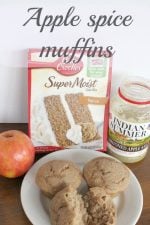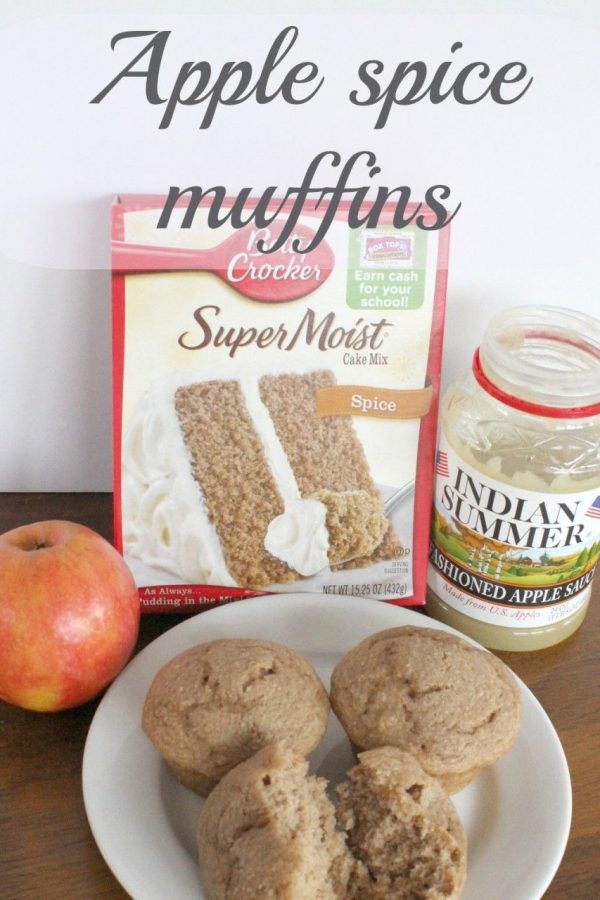 Apple spice muffins – three ingredients!! Delicious and easy!
---
Scale
Ingredients
1

apple (peeled and diced)

2 cup

s apple sauce

1

box Spice cake
---
Instructions
Preheat oven to 350 Fahrenheit.
Peel and chop apples so they are about 1/4 inch pieces. You don't need to be exact!
Add chopped apples and a big teaspoon of dry cake mix into a bowl. Stir to cover apple bits. Set aside
Add 2 cups of apple sauce to cake mix. I needed a mixer to combine well. About 2 minutes on medium.
Add the cake mix coated apple bits to the dough.
Stir together.
Spray your muffin tin with cooking spray (or use paper muffin liners).
Scoop a large scoop of dough into each muffin well. To about 3/4 full.
Makes 12 nice sized muffins.
Bake for about 18-20 minutes, until toothpick comes out clean.
Here they are, fresh oven!
---