Hi!  Welcome to my blog called Momcrieff!!  I do a ton of easy, family friendly recipes but I also love to garden.  I am the weird lady who goes around taking pictures of lots of planters (with permission, of course).   Here is my collection of over 20 planters (container gardens) from myself and my neighbors.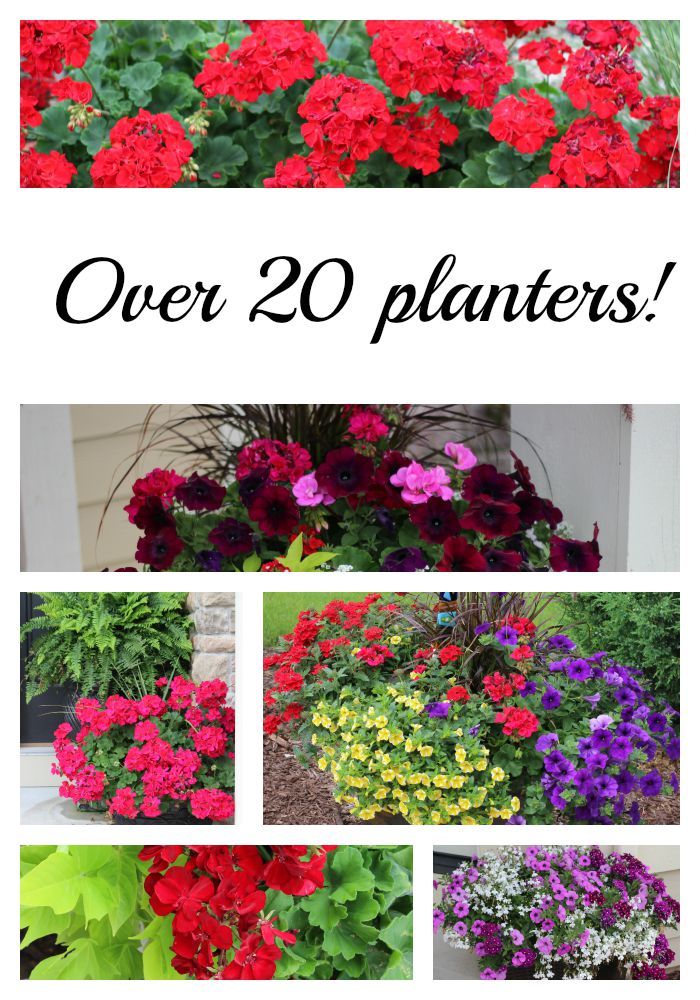 I hope these inspire your own flower planters for this summer.  I know I'm busy looking for ideas right now.  I thought I would share these with you and maybe you will find an idea or two that works for you and your home.   I originally wrote this post in the fall, but now is the time you really need to take a look.
Here is my planter, all grown up! I say that because this is the planter I showed you when I did the How I Planted my Planter tutorial.  If you want to see how this one started, please click through the link.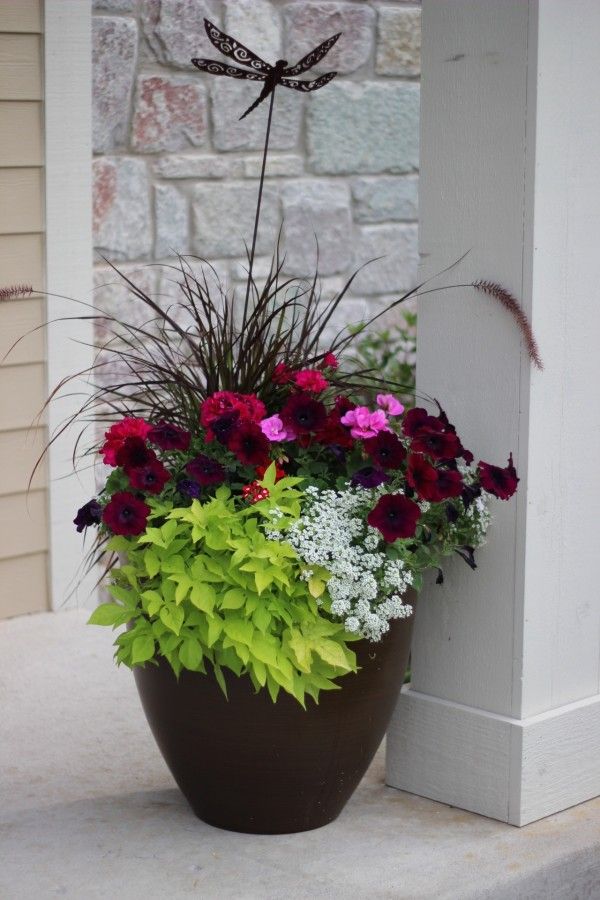 Enjoy these beautiful planters!  I did talk to the owners of these planters and they shared their main tips. I will share those tips at the bottom of the post.
Another one of my container gardens.  It's actually a succulent garden in a birdbath.  My DIY for that is here.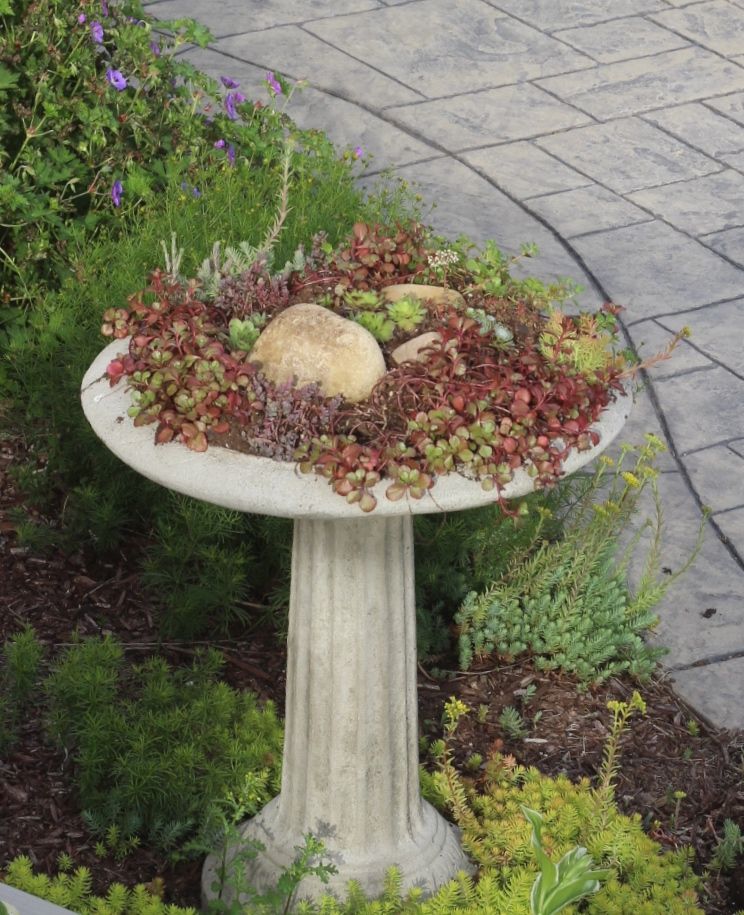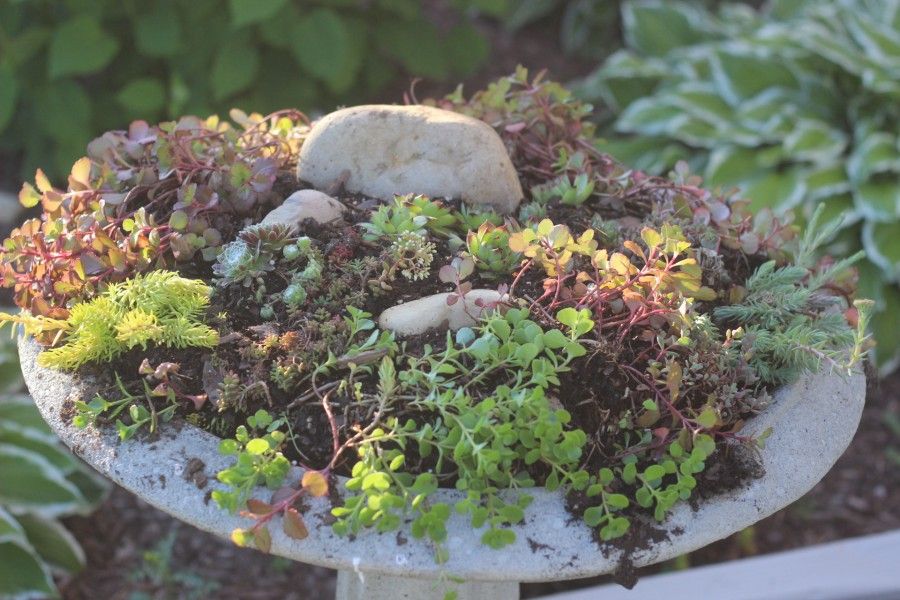 If I could hand out awards, I would give the Best Patio because of the Planters award to my neighbor Diane.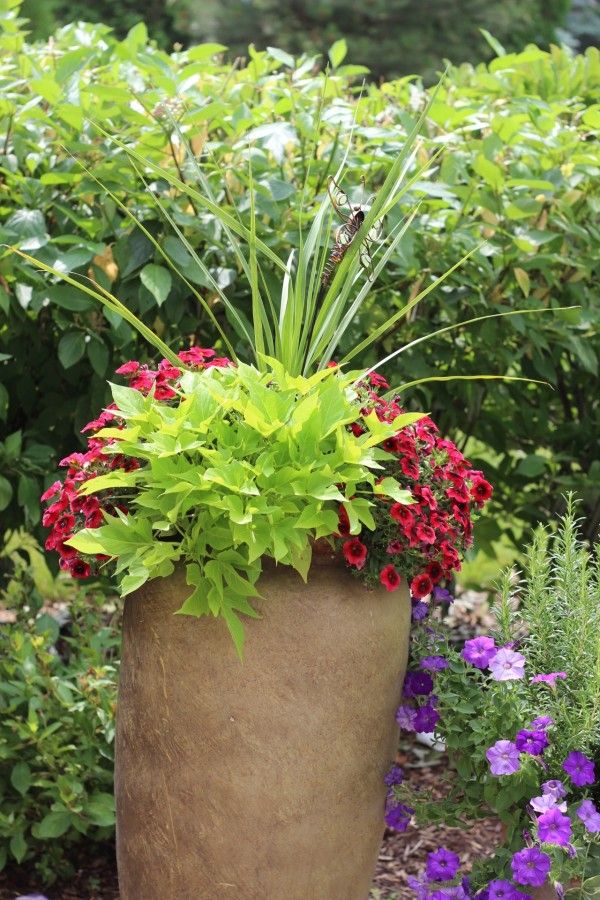 You need to look closer to see how pretty the petunias and sweet potato vine looks.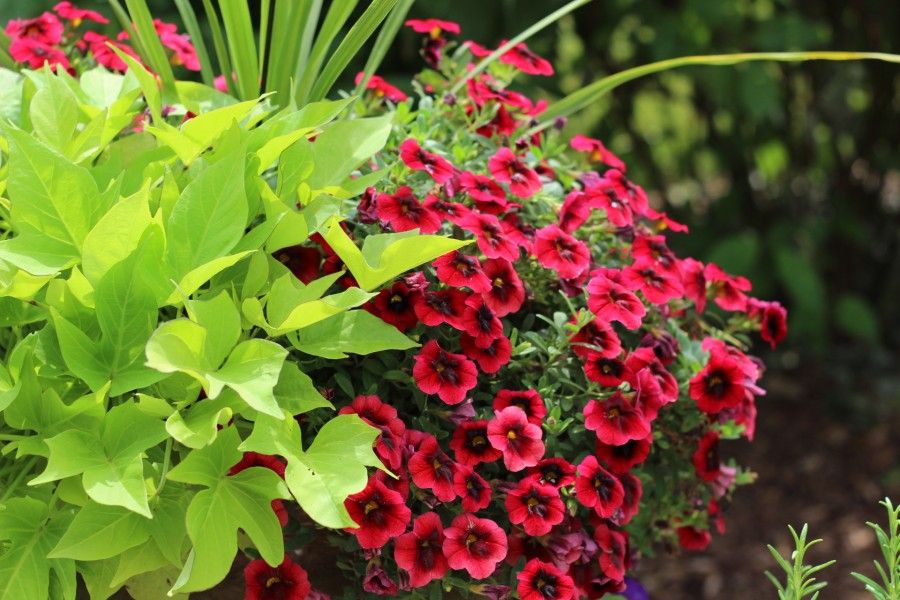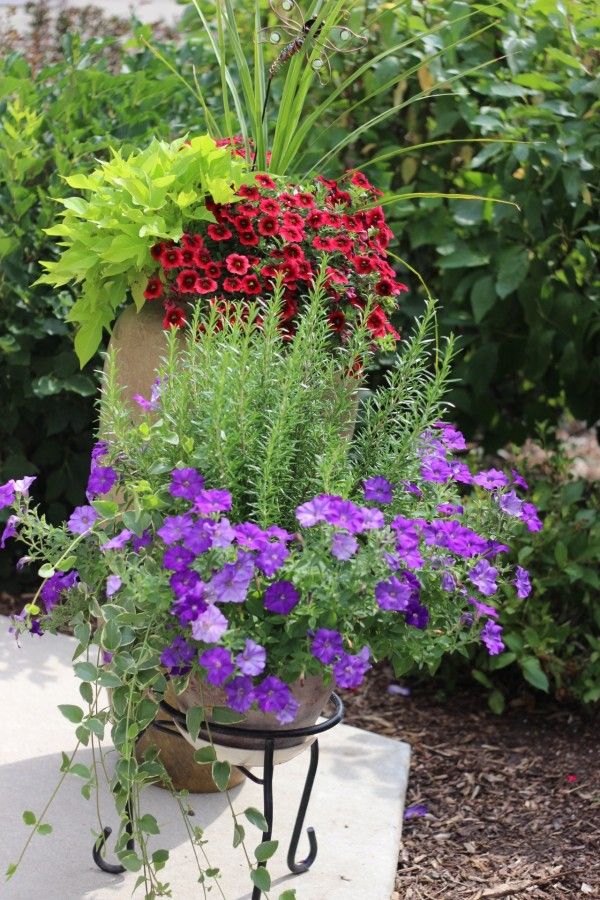 Technically not a planter, but I love how this clematis was planted in the little spot where the post is set.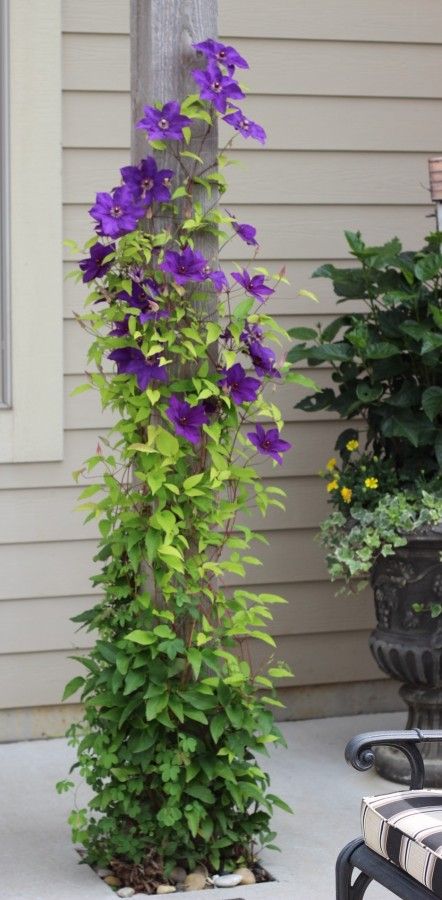 Have a bird house and need a place to put it?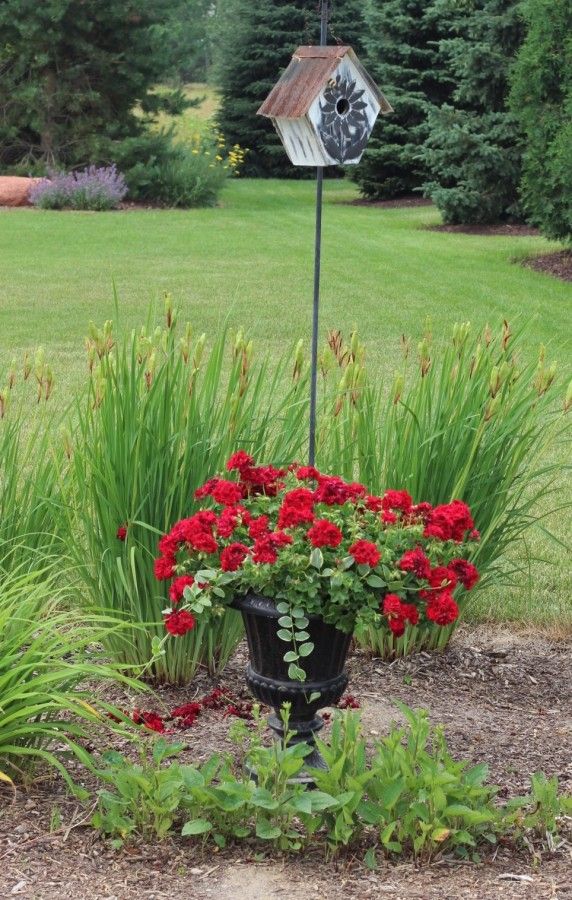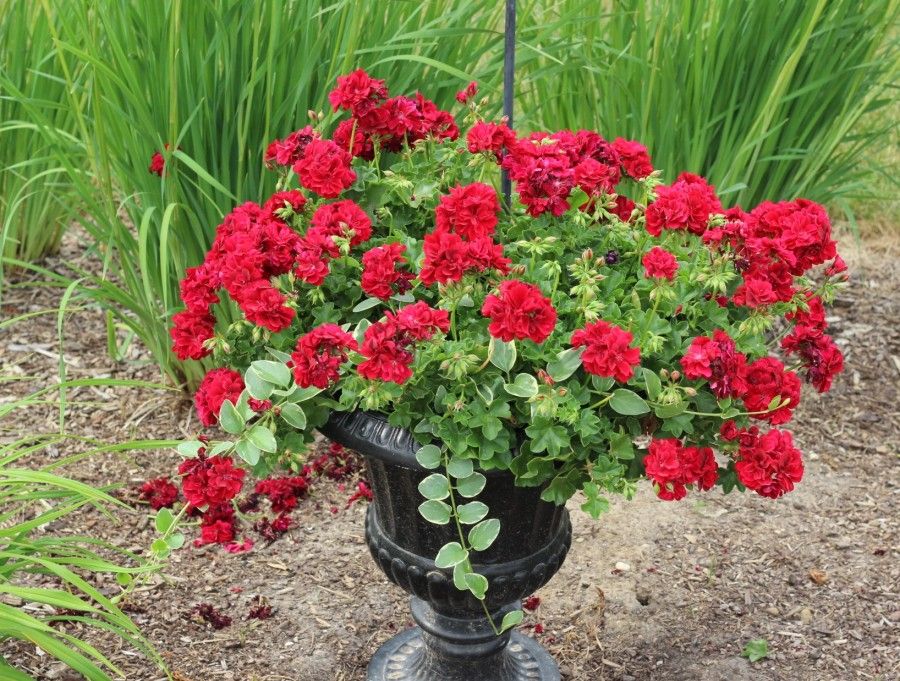 Pretend the ***** is blooming.  Cause my timing was never good when I went over to check!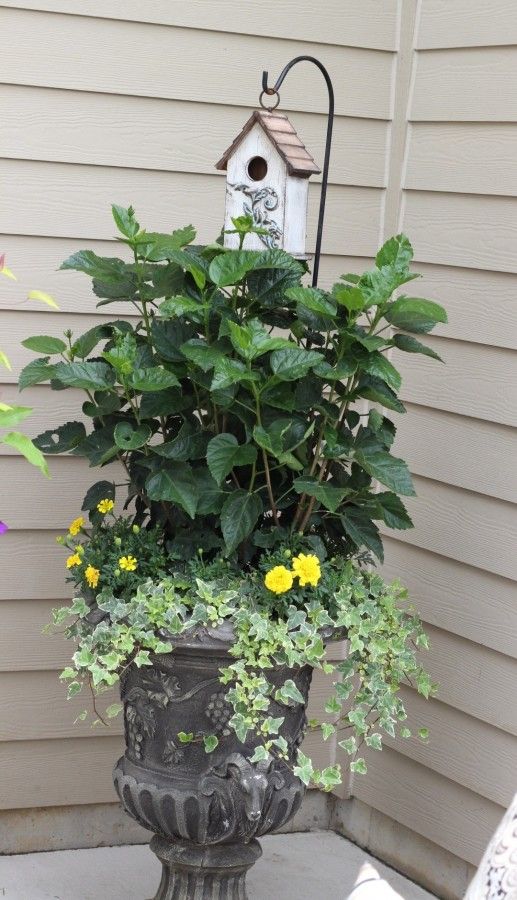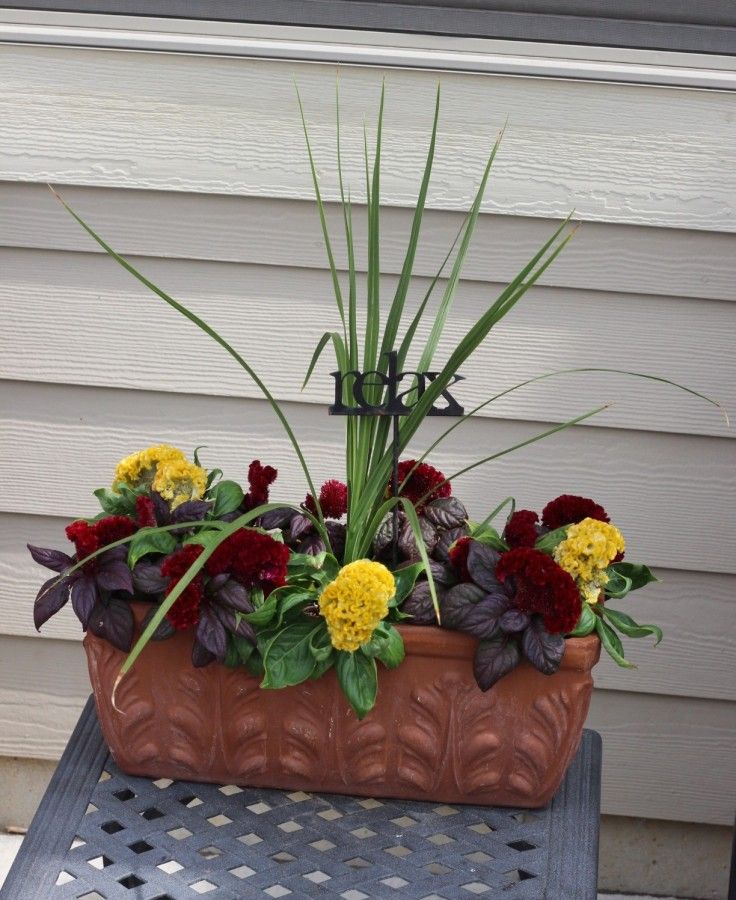 And, the front door.  Diane's geraniums always look great!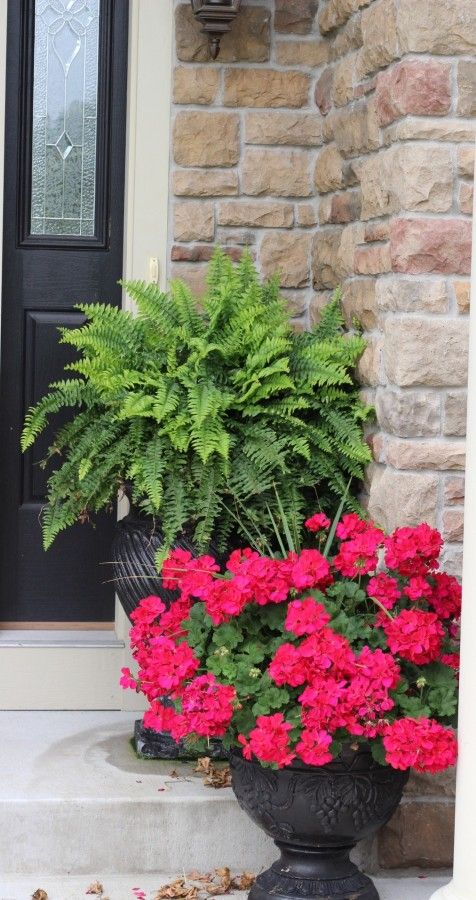 Of course, I have to show you my friend Amy's planters!   We often discuss our plants, our yards, our homes, our kids….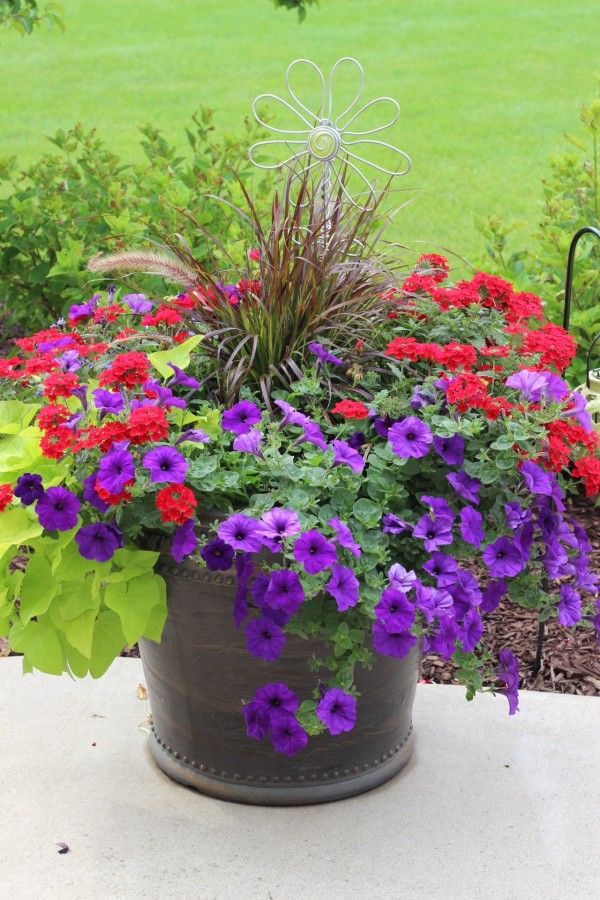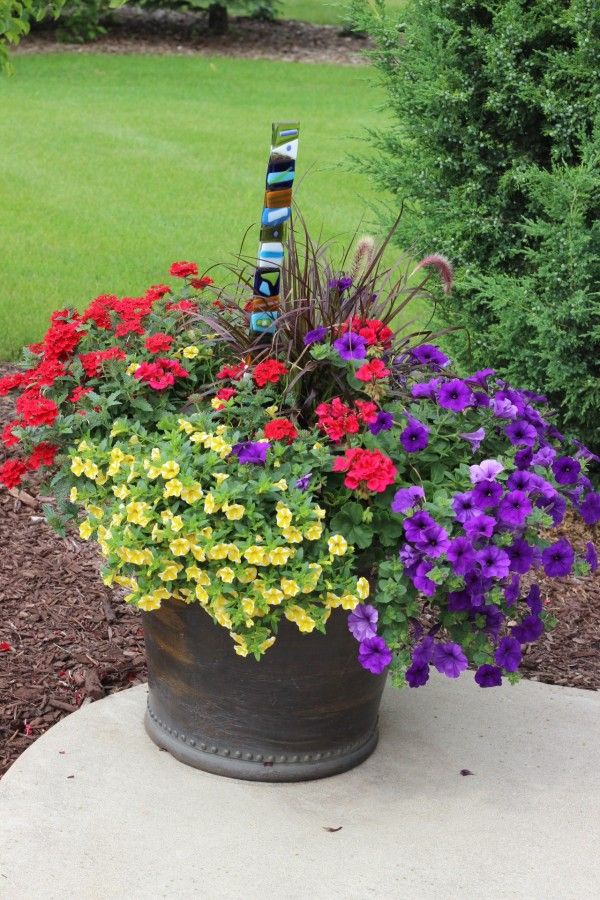 Click through for more beautiful planters!  And, at the end, there are some really helpful tips to ensure your garden planters will be successful!

Google+