Gardening tools and accessories are great gifts for those people who love to enjoy the gardening experience. It doesn't matter if you are a vegetable gardener, love planting planters, an expert green thumb or a novice gardener. Everyone uses tools and accessories that wear out and (trust me) they covet items they don't have. Some are not even expensive but many of us gardeners are too cheap to buy some of the things we want! These are the best gifts and some of these were on my birthday list. The best gardening gifts are the ones we want but are too cheap to buy for ourselves. No
Gardening Gift Ideas
There are so many items on so many budgets that can be the perfect big or little gift!
(click on the blue links or the picture to go to these items - these are affiliate links)
Gardening Items I LOVE, own and recommend
Yes, I have all of these. Some I have had for years, some I purchased recently, but all of them I use and love!
Hori Hori Gardening Tool
A significant step up from my little cheap gardening trowel. Gardening isn't always easy and this little tool makes tough jobs like splitting plants (I'm looking at you hostas!), cutting invading roots, pruning a quick branch or 10 easy! I LOVE the leather sheath it comes in and this is a beast when getting some of the tougher gardening jobs done! The sharpening stone is big and I plan on using for a few of my other tools!
Moisture Probe
Did you know the number 1 cause of plant demise is too much water? The number 2 issue is not enough. This is a fun little tool that will have you probing moisture levels everywhere in your yard! For a couple of extra bucks, you get two (the moisture probe I've linked to and purchased). I use one for my indoor plants (houseplants) and one outside for my outdoor pots, flower basket and raised garden beds. Both probes come in individual retail-type boxes so one could easily be a gift for those challenged with keeping their plants alive and healthy. I liked how this one is so simple to read. Dry, moist and wet soil. And color coded too!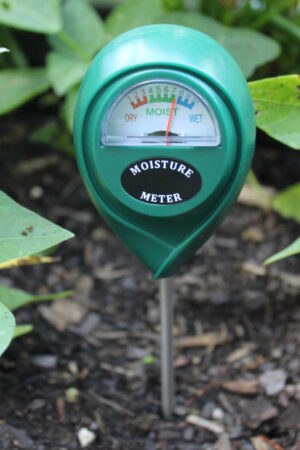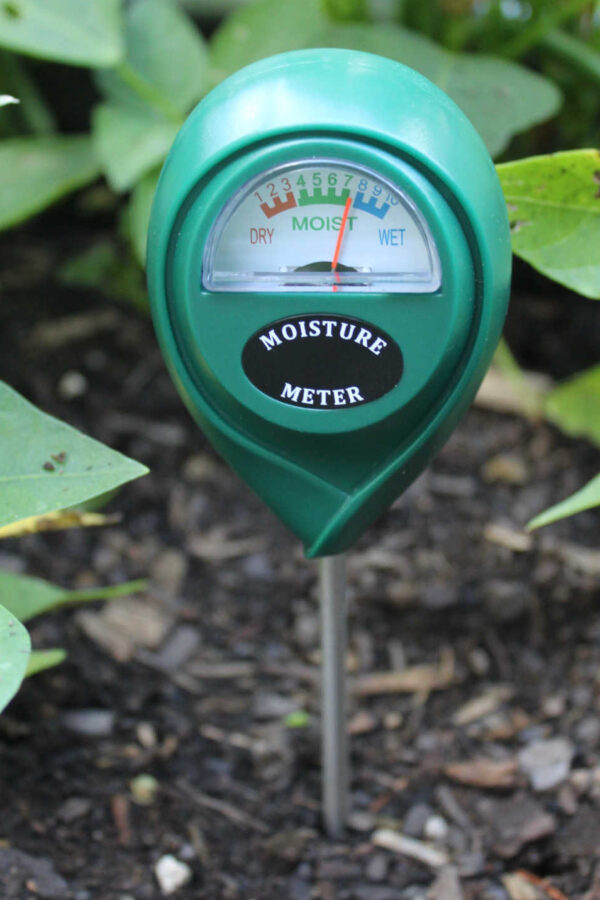 Scuffle Loop Hoe (a what??)
This is an amazing weeding tool that gives your back a break. If you are trying to clean up weeds between rows, or you have a spot in your yard that is a solid weed patch (hey, it happens to the best of us, especially after a couple of rainy days), get this! I bought a very similar one last year and LOVE using it. Instant win against weeds!! Just run it forward and back and it cuts the roots under the ground. It won't get a deep tap root but I've found even weeds with big tap roots stop growing if you regularly hoe off all their leaves. WIN!

Garden Weasel weed removal twisty thing I have all the technical names down pat, don't you think?
Put the sharp tines over the weed, step on the foot rest part and it will twist out even the hardest weeds out. Or, just loosen the soil if that's what you are trying to do. You are standing, not kneeling, or on your hands and knees. So much easier on your back.

Lightly Padded Garden Gloves These have kept my hands blister free during spring organizing/weeding/planting season. And, no blisters during the tough lawn mowing season! They have a lightly padded leather palm. Buy a bright color like this pink - so you don't misplace them and buy another pair only to find them after you have used and dirtied your second pair. Just a suggestion! Check the link now, these were already at over 30% off when I looked prior to Prime Day!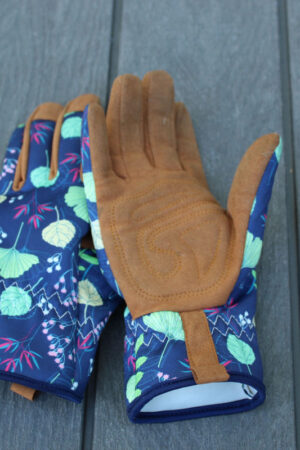 Metal Plant Markers Did I ever tell you the one where I planted three mounds with plants that have squash looking leaves. I'll remember what they are because, I'll plant them in alphabetical order I thought. Then spent about 6 weeks guessing, in alphabetical order (gourds, pumpkins, zucchini? cucumbers, pumpkins, zucchini? pumpkins, squash, zucchini?) Did I even plant zucchini? Do I need to plant zucchini or do I already have 5 plants?
These come with a marker and the ink has stayed very legible! Buy the plant markers!
P.S. I hope there are lots of pumpkins...not zucchini!!

Bypass Pruning Shears When the kitchen scissors just don't do the job well enough when you are harvesting lots of herbs or grabbing a vase full of flowers (ummm, always clean the pruner well before you cut anything you eat). Maybe I need Kitchen Pruning Schears? If the price is right in a couple of days, maybe I will!

Fiskars Bypass Lopper, sharp Precision-ground steel Blade, 28" Tree trimmer
Helps you avoid using a ladder when you have to trim the unruly branches on your tall shrubs. You'd be amazed at how easy it is to cut some thicker branches! Or, cut some of the lower branches on trees, or cut down some small weed trees, or cut pokey rose branches from a safe distance ... love this tool!

Garden Kneeler and Seat. Keeps your knees from hurting and helps you avoid weird contortions and making grunting noises when standing up after weeding. Basically helps prevent you from looking weird/old when standing up. This was one of the cheaper ones last year but I'm solidly into my second year of using it and it's holding up well. Love how this garden kneeler helps me not look ridiculous when standing up from a kneeling position!! There is no better reason to buy this.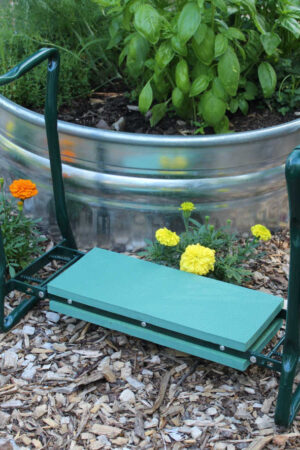 Walnut Picker Upper The one I've linked to is NOT the one I have. The one I have is red and it broke the first week I had it. The second one is doing a little better but I'm being careful. This one looks sturdier. It's the concept I love. If you have a tree that drops nuts in your yard (or squirrels with good aim when you are cutting the lawn), I highly recommend this tool. It makes picking up my black walnuts fun! Kind of.

Above are some of my favorite tools that you may not immediately think of.
The easiest way to check pricing on these items (when the stress is on during Amazon Prime Day(s)) is to have them in your cart, ready to check..Don't forget to scroll down to similar items after clicking the specific item to see if something similar might be on sale.
Some pricer recommendations
I've put these separate because I don't want you to accidentally buy them when you put them into your cart. These are more of an expensive planned purchase.
My favorite lawnmower!!
It's quiet, as in people have stopped me and asked WHY it's so quiet. Its strong enough to mulch all my leaves from my full grown oak, silver maple and basswood trees. In the fall!!! I hate raking and use this lawnmower to mulch.
It's battery-operated so I never need to deal with gas, oil, sparkplugs or worry about how to store it during the winter. Or having to pull a rope to start it. I literally fold it up and tuck it in the corner of my garage for winter storage. Two of my neighbors now own one too. Would I recommend their snow blower? Ummmm, no.

Wheelbarrow/yardcart - my neighbor had something very similar to this and I was on a quest to find one after borrowing it to move some mulch. The tires don't go flat, there aren't any wooden handles that get weathered, it doesn't tip, it takes corners well, it carries about 4 times more mulch/dirt than my old wheelbarrow BUT it feels lighter and is easier to maneuver. I do my own mulching so this beast is worth every single cent! Anyone want an old wheelbarrow???
Are there any gardening items you absolutely love??? Let me know what they are so I can track them for Prime Day! I'd be especially grateful if you could recommend non-kink hoses that truly don't kink. Mine were non-kink, were expensive and I do say bad words when they kink!
Susan.