I have added some more planter lighting.  Why now?  Because I can't stand that it's getting darker earlier and earlier.  It is such a final sign that our summer is over!  But, I like seeing the warm glow of these solar lamps in my planters.   It just makes me feel better to see those lights glowing, it's so pretty!
Here is my planter in the day.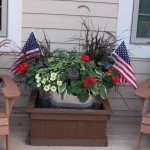 And then at night with the three solar lights glowing.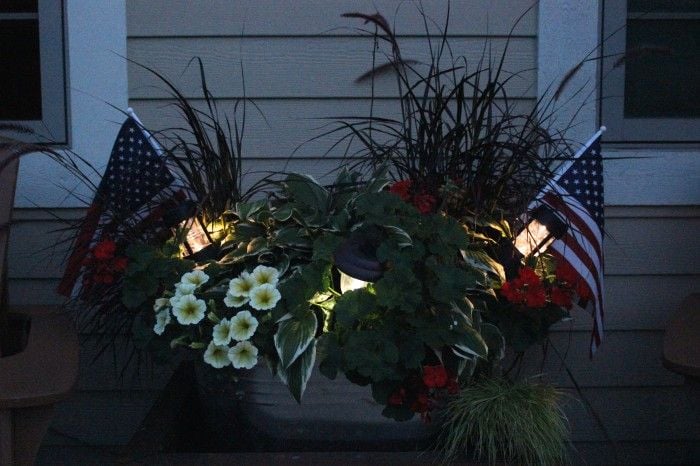 A closer look at the lighting.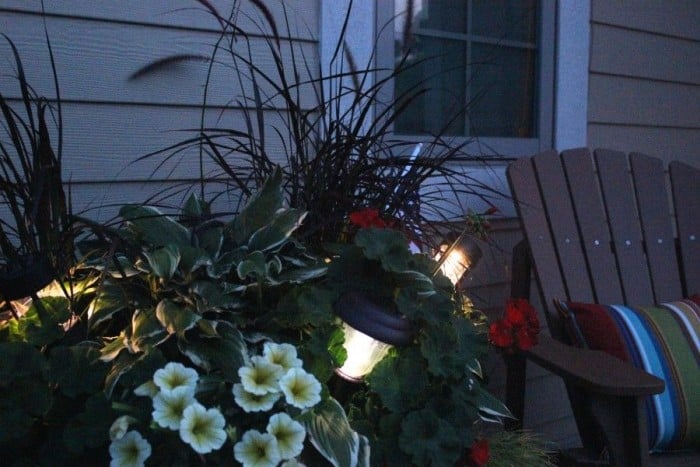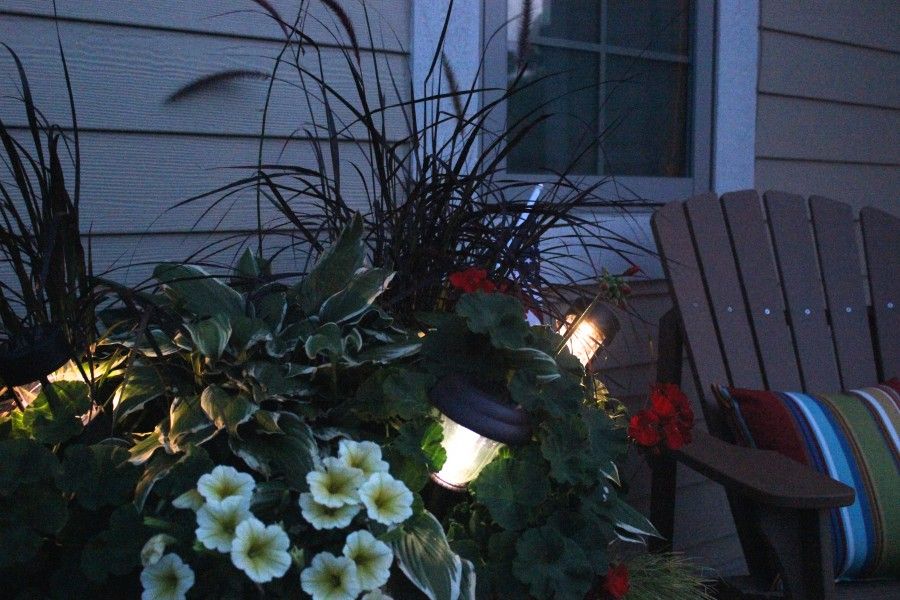 I just love the warm glow these lights give!  Actually, I use solar lights in most of my back yard planters.   Some of the lights are so pretty, they add to the look of the planters.  Here are a few more pictures of some planter lighting that I have around my backyard.
I always have a planter with a solar light at the bottom of my deck stairs.  Just seems a smart and safe thing to do.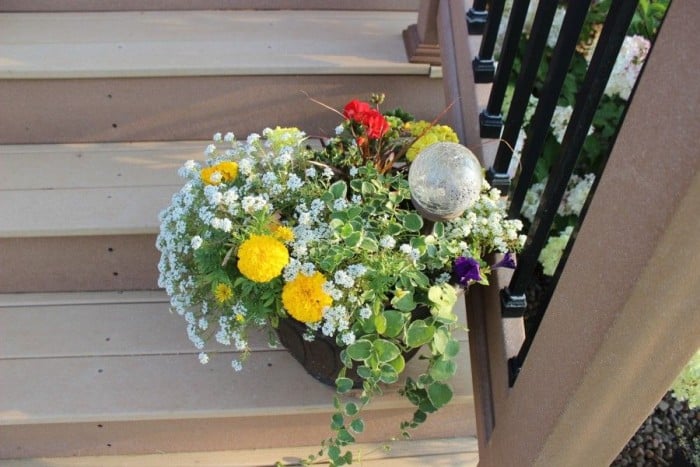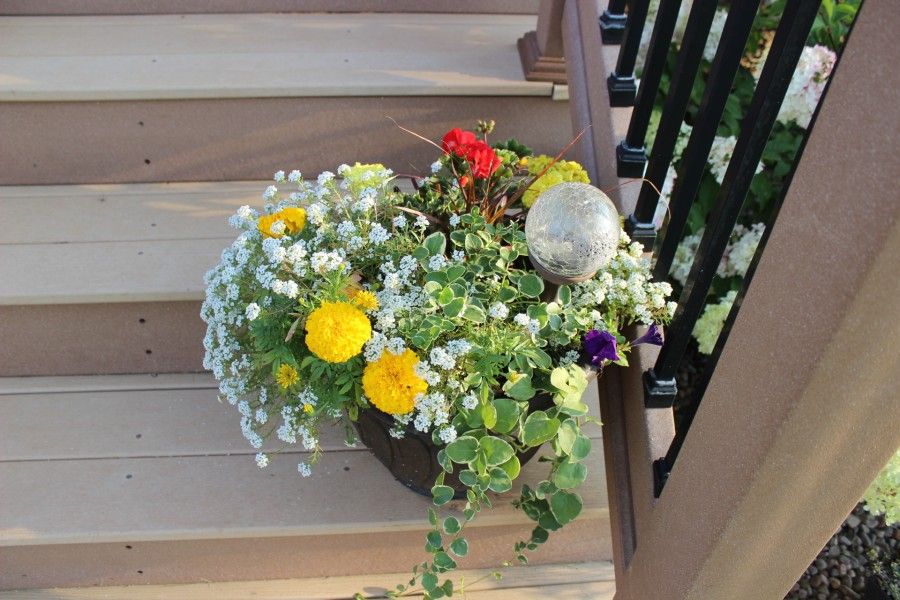 We have an outdoor counter and I have my strawberry pot there.  Love the little light in it.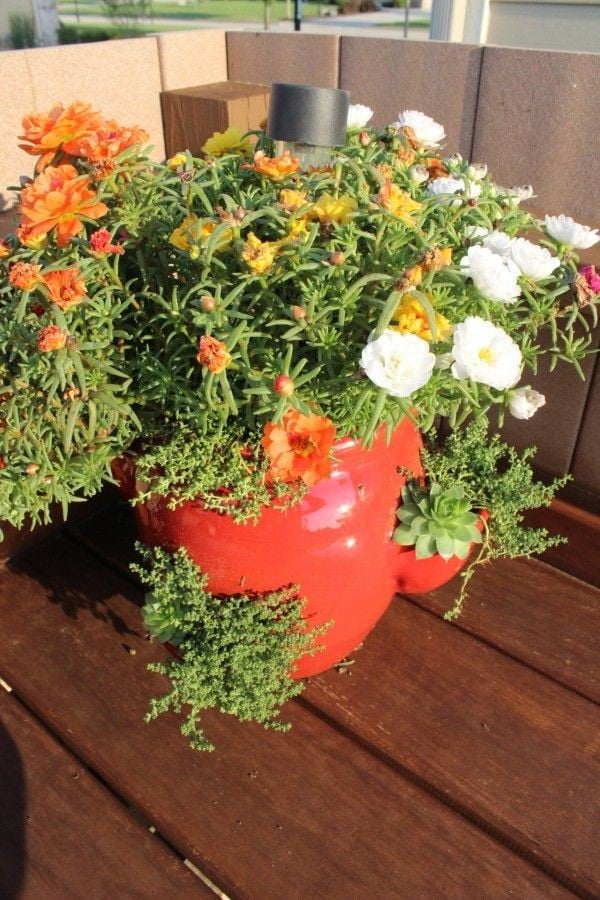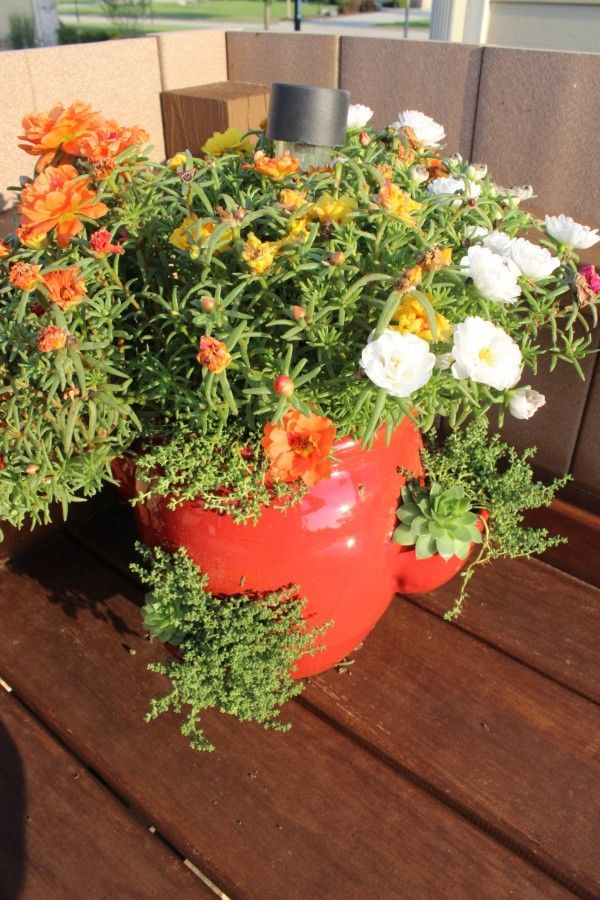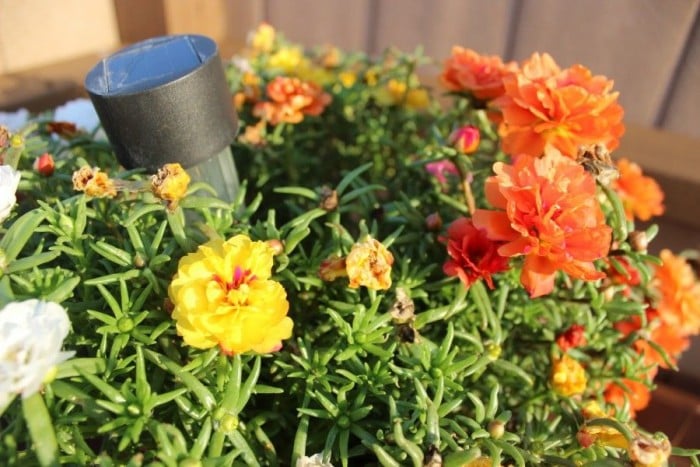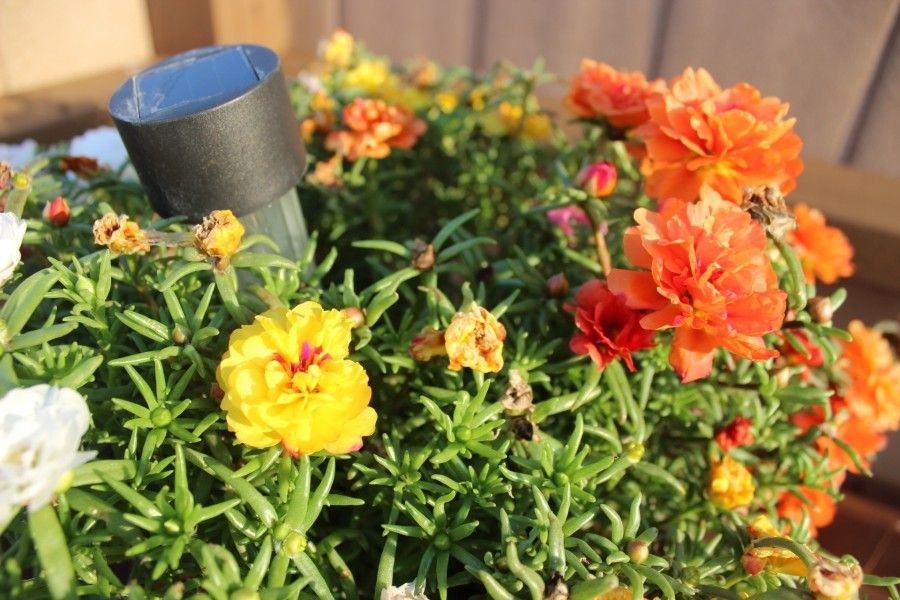 A
I also have some planters lining a walkway.  I also put in a solar light in those planters.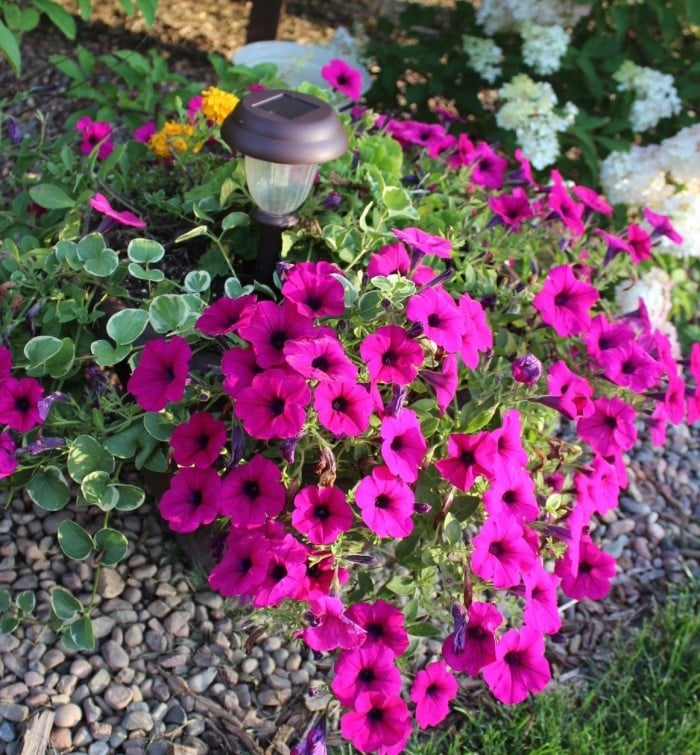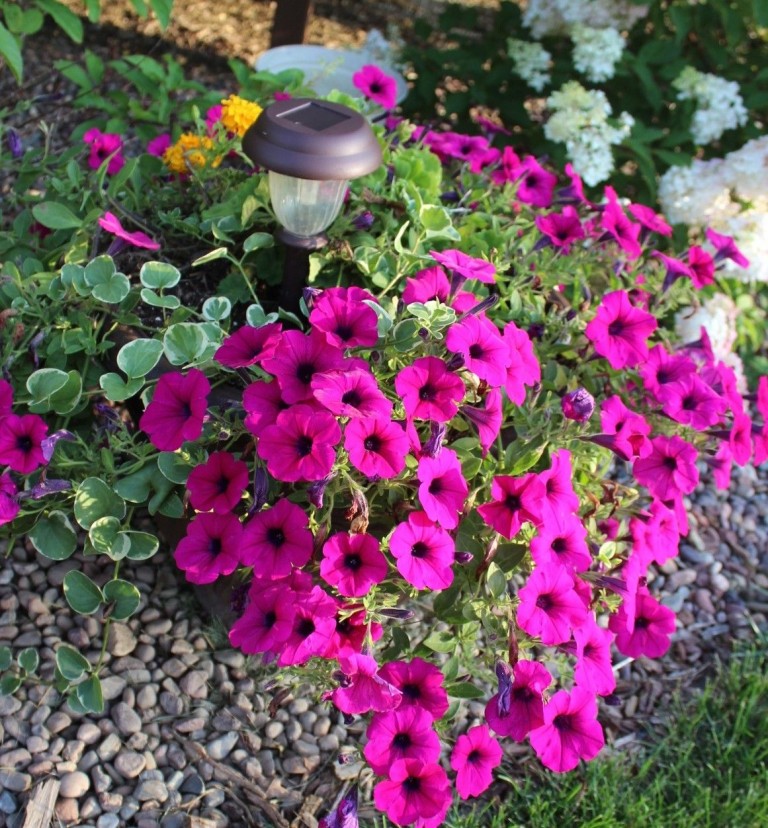 Late summer every year, I usually buy some solar lights.  They are so cheap then!  Every spring I add them to my planters.   Then, at the end of the summer, as it starts getting darker earlier, I usually refresh and rearrange my planter lighting.   Yes, I will fight the depressing darkness : ).   Actually, I'm trying to figure out how I can use the solar lights in the winter (without my neighbors thinking I'm weird.).