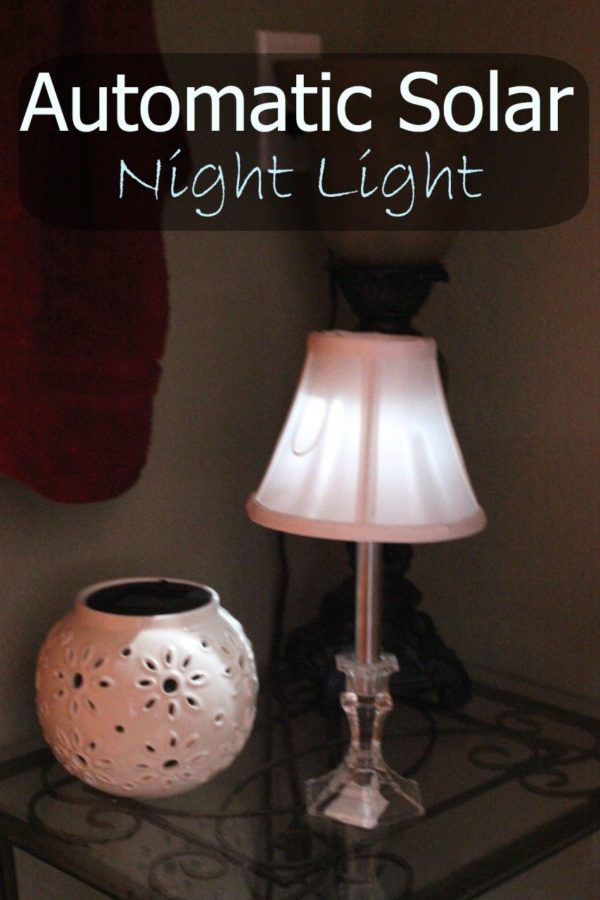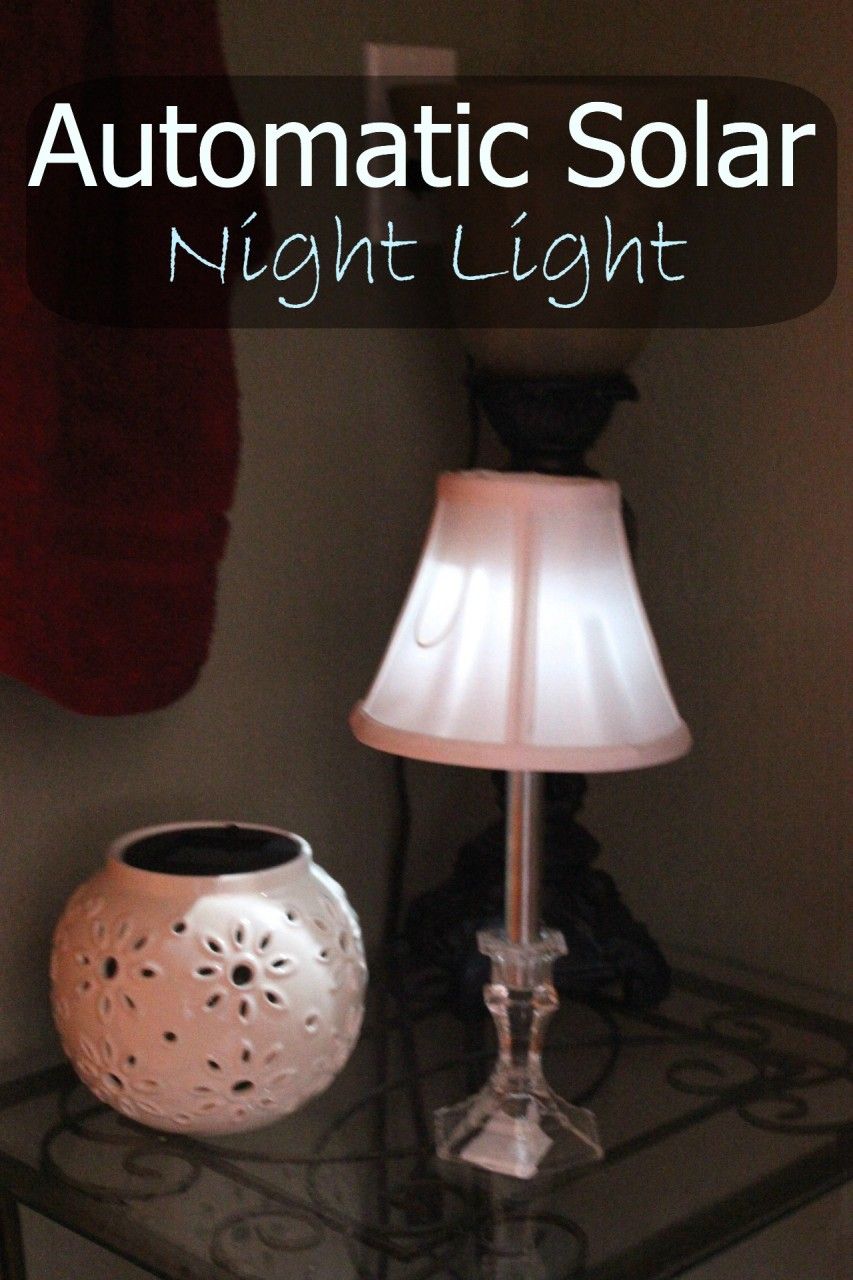 This solar night light is automatic!   It gets dark and it turns on.   You do have to make sure it is positioned close to a window so it gets enough light to charge.   Then it gets dark and works it's magic.  Perfect for the powder room or the mud room where a gentle glow guides the way.   And it is a gentle glow.   And it only lasts for a few hours and then turns itself off.   How perfect is that!
The total cost was just over $5.00.   I purchased a little chandelier lampshade at Walmart (I think it was about $3.00).  The solar light and the crystal (ok, glass) candle stick were a $1 each.   Inexpensive, cute, and functional!  What more could you want?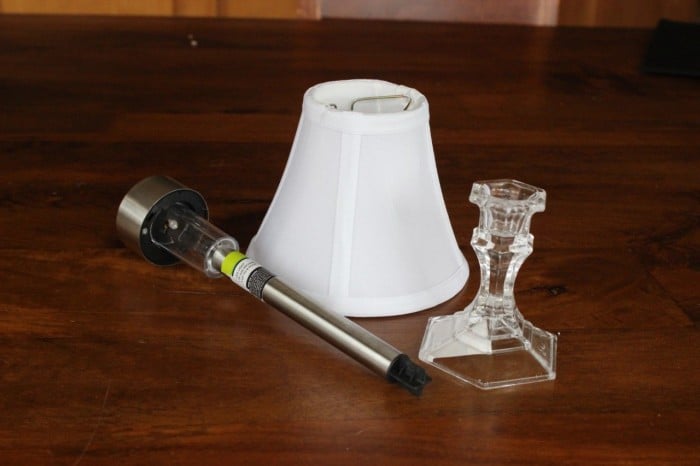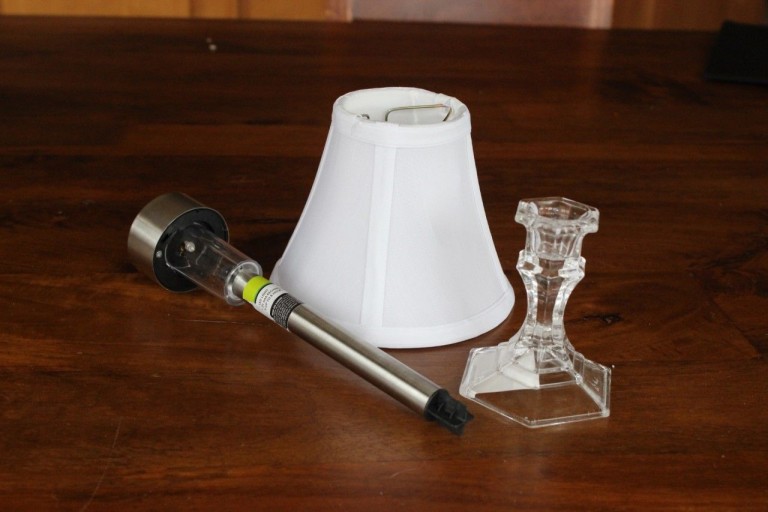 The hardest part of this project was getting the sticker off the solar light post.   Thankfully, I found the remnants of some Goo Gone.  Love the stuff!
Take the plastic part out of the bottom of the solar light.  It's the black part that you see in the picture.  It's meant to be turned around and is the stake that you are supposed to put in the ground.  You don't need it.   The metal pole part of the solar light fits loosely into the crystal candle holder.   A little hot glue makes it nice and snug.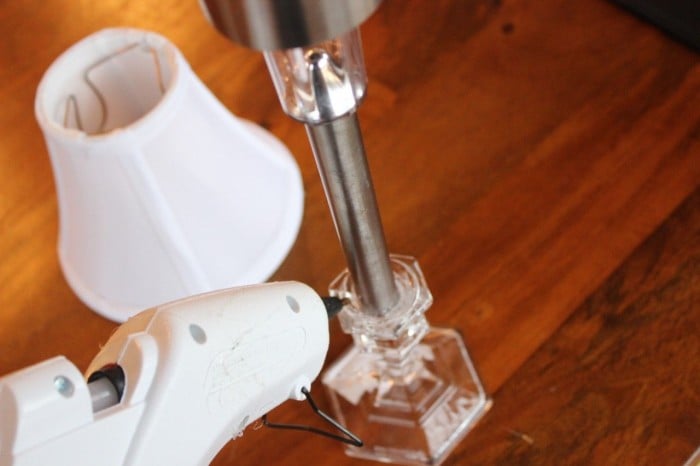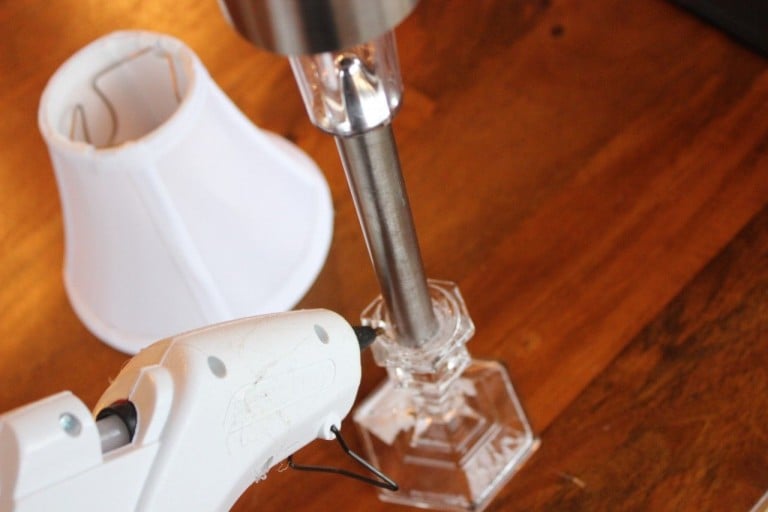 Then, before you put the chandelier shade on, make sure you bend the metal clips that clip to the light bulb of the chandelier.  I used pliers and kind of bent them to the sides so that they made a square.  A couple drops of hot glue will keep the shade in place.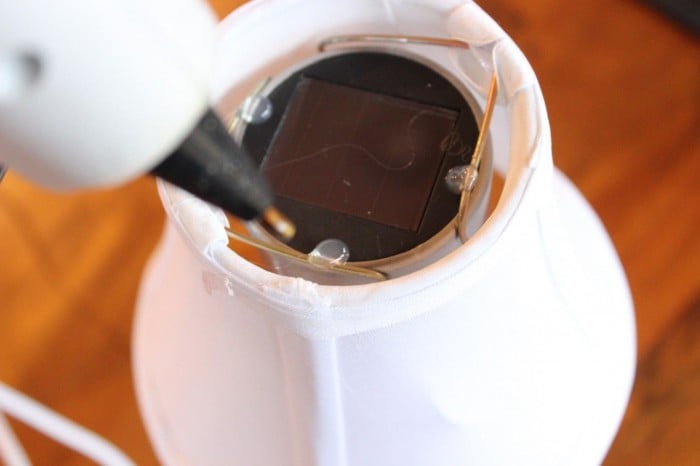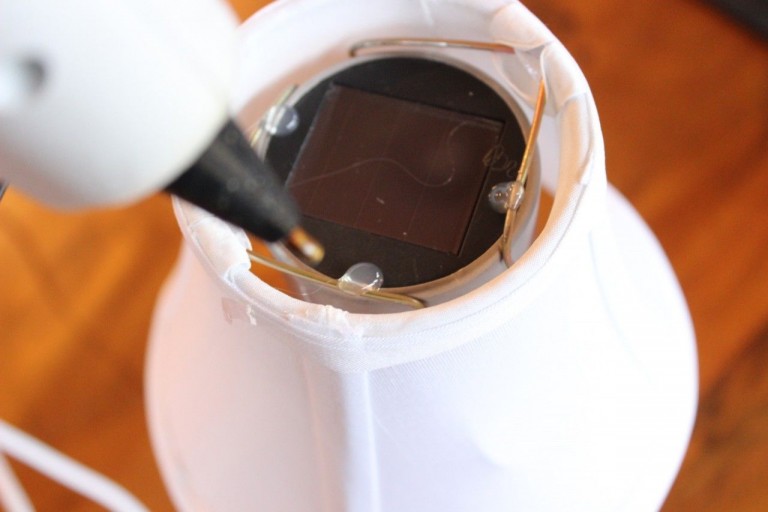 You need to make sure the solar charging area is high enough in the shade so that the sunlight reaches it and can charge it.  Here is what it looks like in the day.   You would never think it's a  candle holder and a solar light.  From the dollar store!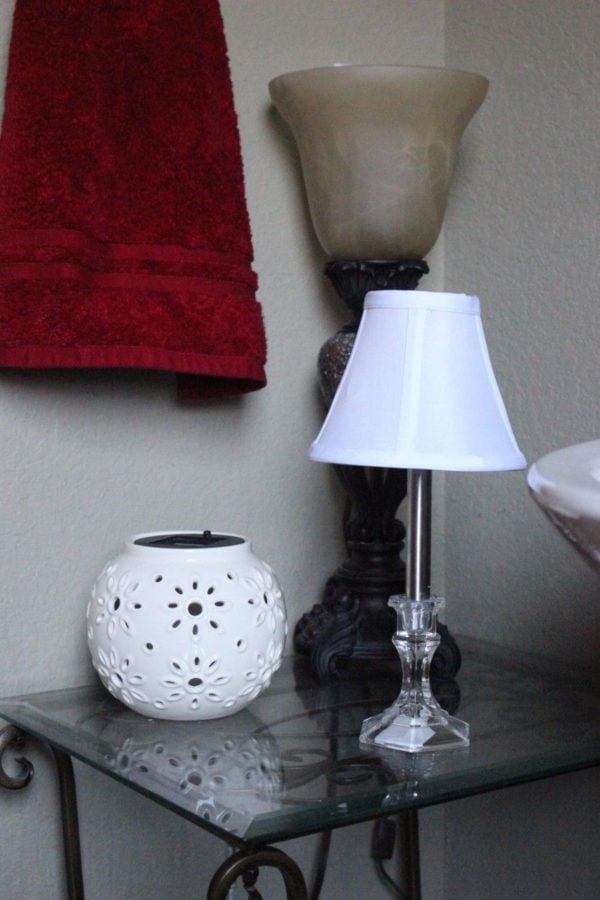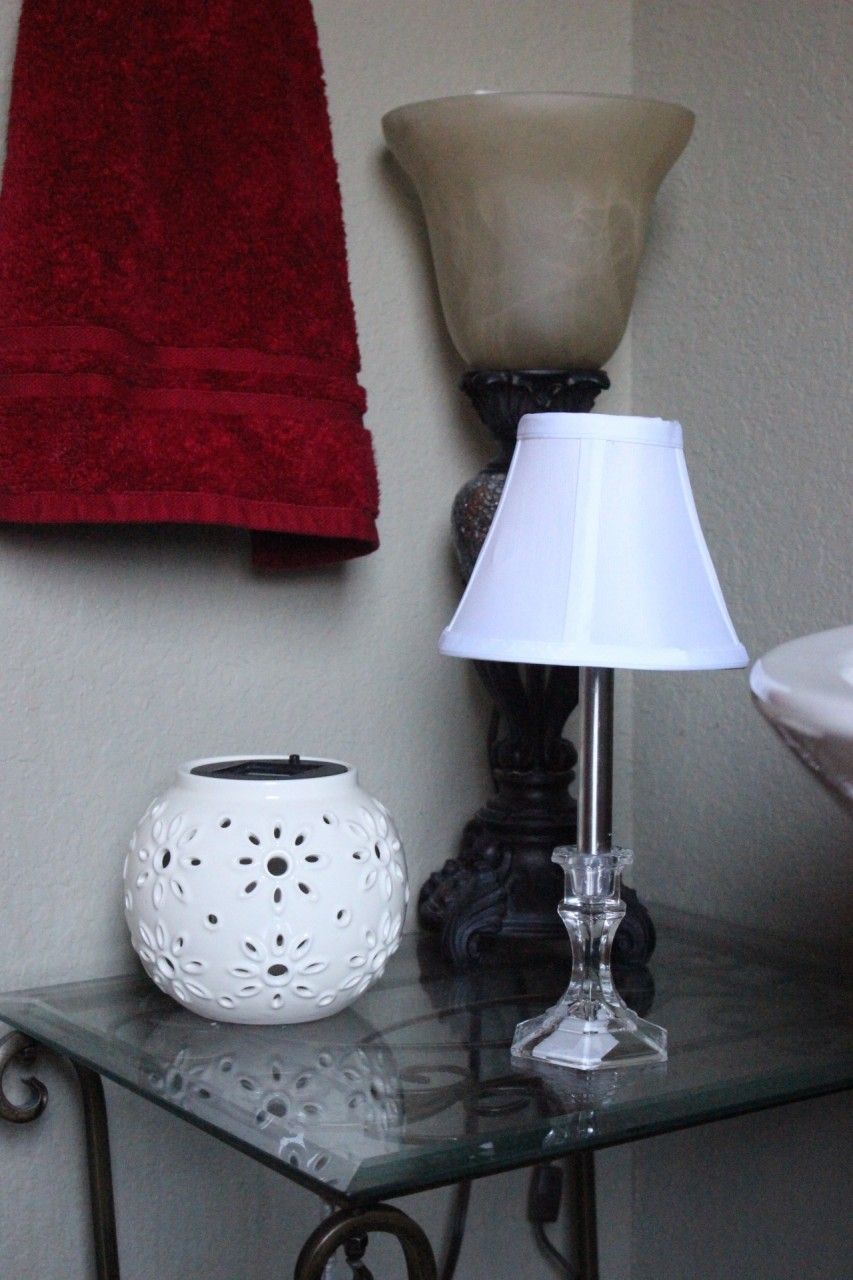 Then in the dark.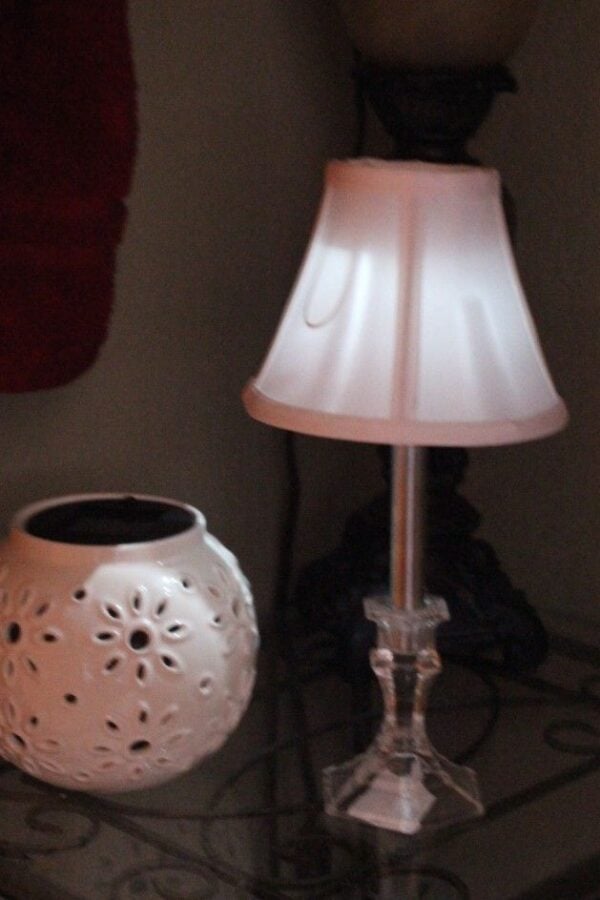 Isn't it great that you don't have to worry about turning it off?   And it's so much safer than a candle (especially if you forget to blow it out before bedtime).
Please forgive me for not taking the price off the bottom of the candle holder.   I know that would drive my type A friends crazy :).  I'm sorry!!