Greetings Everyone!
I have really enjoyed my indoor solar light.  I don't know what my obsession is but I can't help wandering down the solar light aisle.  Both at the Dollar Store and stores like Home Depot.
This one is so super simple but I love the way it shines.   One major thing to know.  These larger solar lights really need a good charge in the sun.   I end up moving it in the day to a sunnier area to charge, then put it in my darker spot that needs the pretty, sparkly solar glow at night.   Oh, how I wish I would have figured this one out in the winter!!  See how sparkly it is?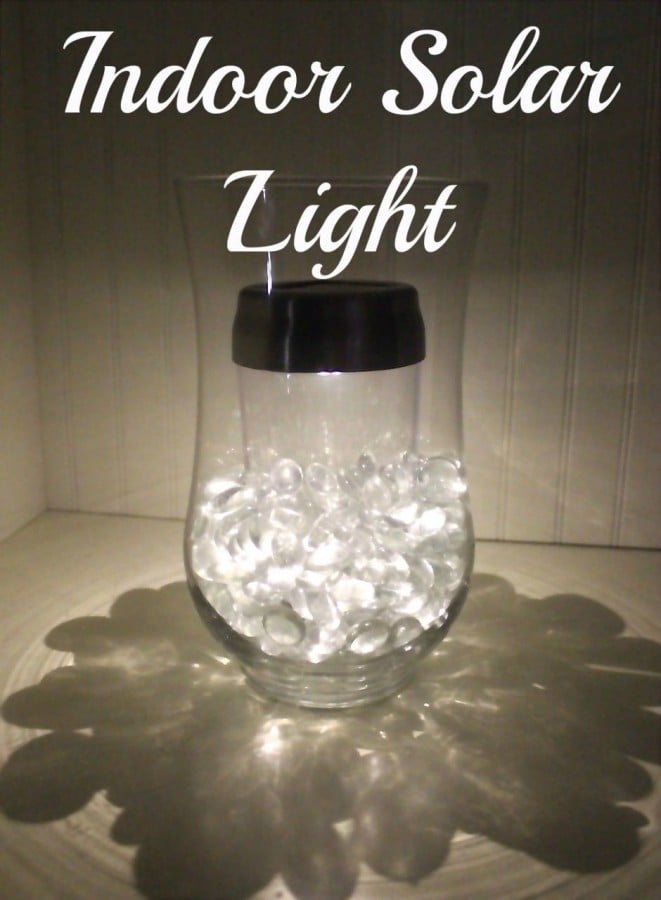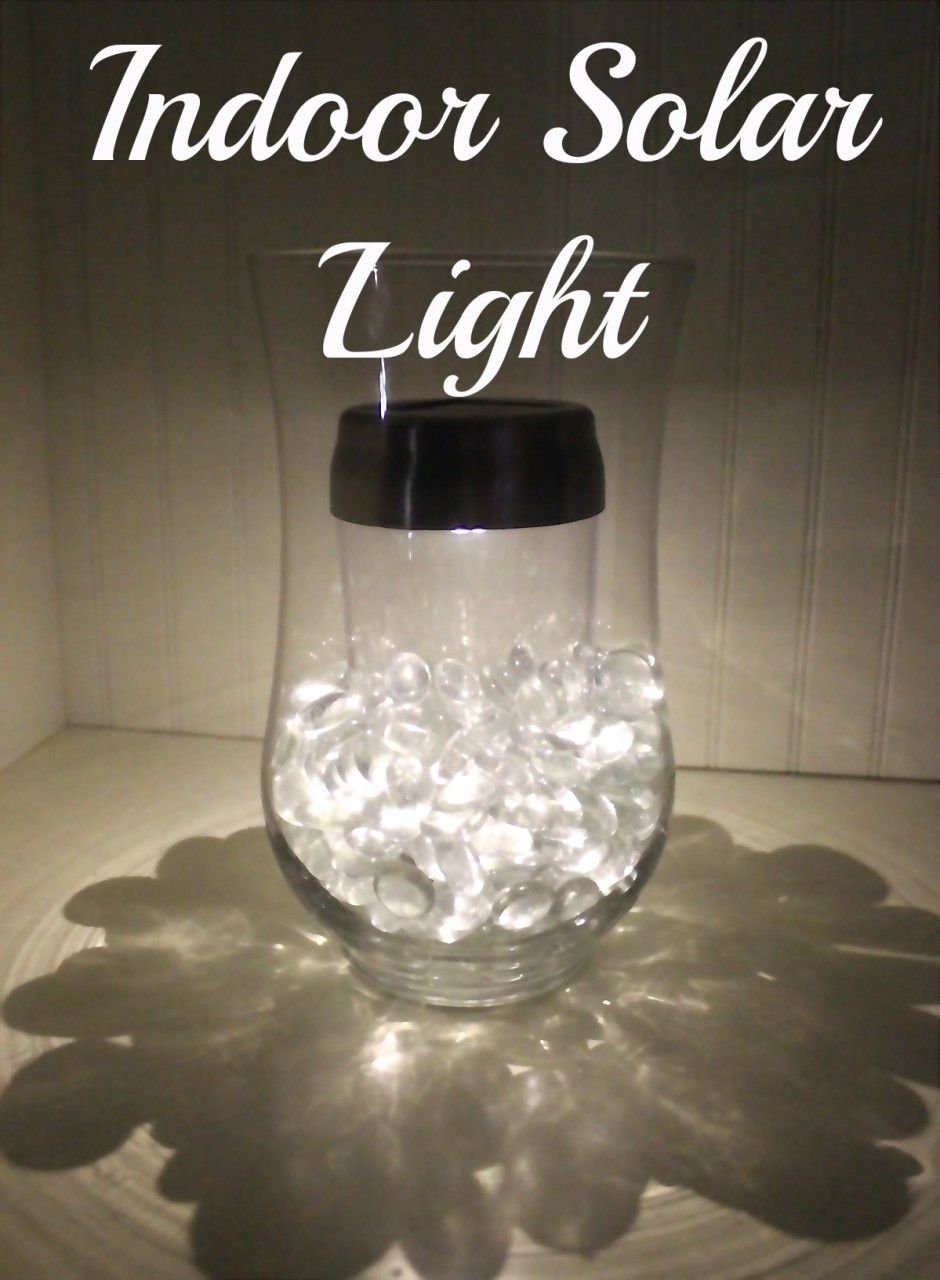 This one is just super simple.   All you need is a vase (from the dollar store works), a larger solar light, and some of the glass marbles (dollar store) that many of us put in flower arrangements.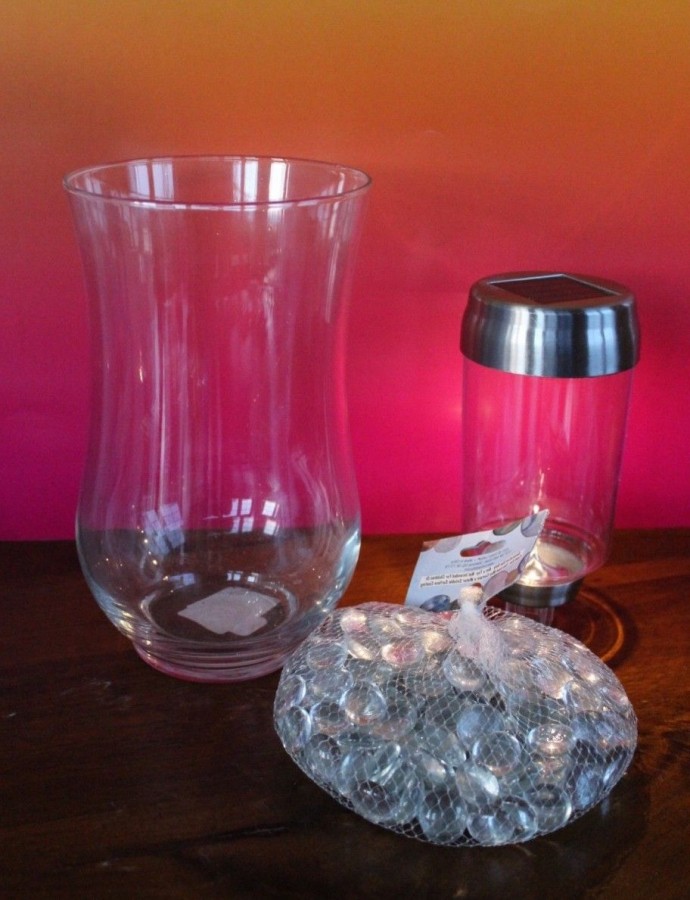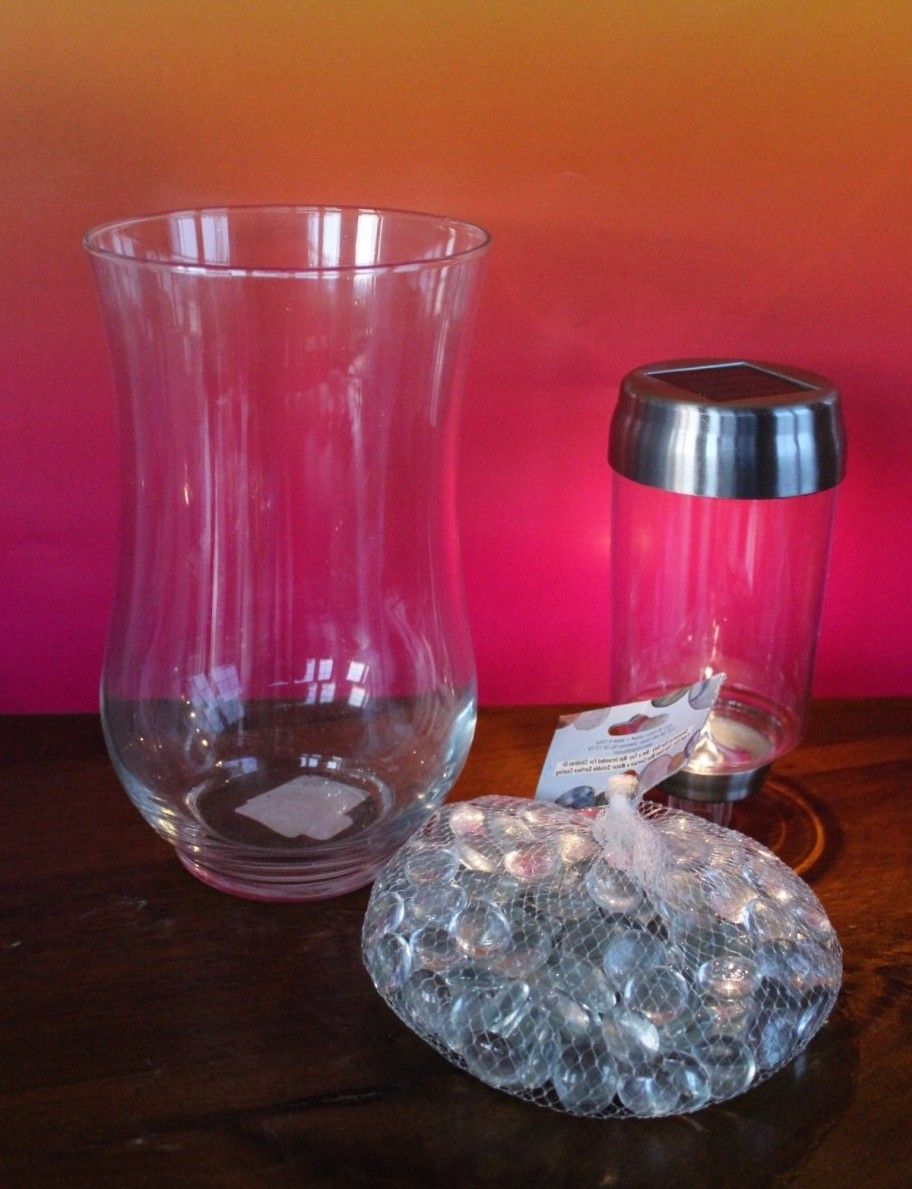 Sooooo, put the solar light in the vase and then spread the marbles around.   If you wish, you could add more marbles or different colored marbles.
Not a fancy tutorial today, but a simple one that works!   A nice, bright, indoor solar light.
Hey, if you like simple tutorials, simple recipes and some fun DIY's, please sign up on my website to follow me.   Just add your e-mail address to the signup box at the top of my site and you will be signed up.