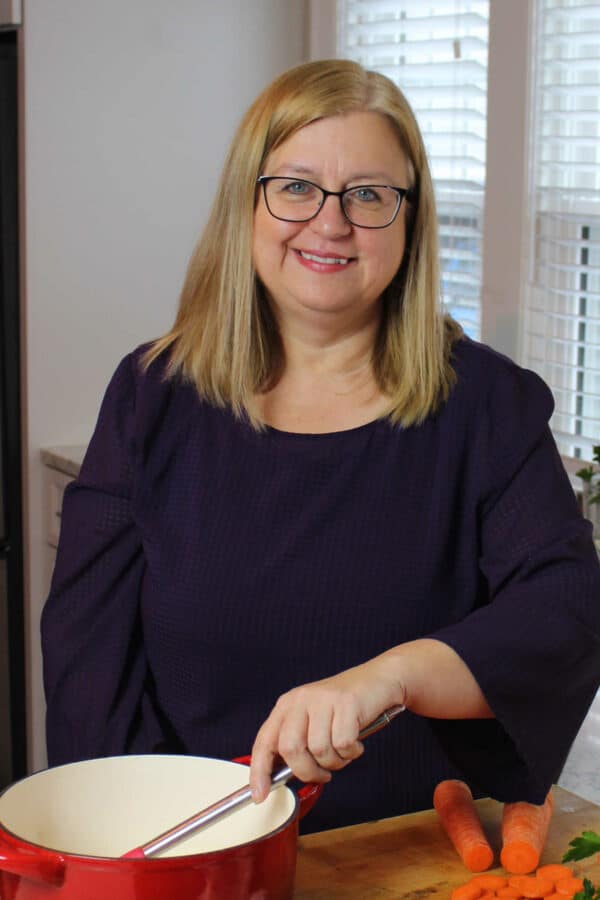 I'm Susan Moncrieff, the voice and creator behind Momcrieff. I'm the friend who shares easy recipes, gardening tips, and the adventures and expenses of living in a 100-year-old home.

I'm originally from Ontario, north of Lake Superior. I grew up in a small mining town called Elliot Lake, known as the uranium capital of the world. Winters were cold. Now I'm proud to call Wisconsin home. Winters are still cold!
My adult kids are why I keep this site. Family favorite recipes, including desserts and snacks are all here. Their teen friends knew there was always food to try at our house. They also knew they could only eat it if the pictures were already taken! Yup, blogging realities and so many food related memories!
When my kids call and ask, "How did you make that squash soup with leeks?" Or "What are the two ingredients for those pumpkin muffins?" I just send them the link.
Fun Facts about Me
I have always had an interest in technology but don't have a natural aptitude for it. I find it hard, but I keep on trying! I honestly don't know how I set up this blog back in 2011.

I developed an iPhone app. years ago called Spelling Drills. I still regret that I stopped supporting it.

I have an English degree. My spelling has always been atrocious! If you see evidence of that somewhere, please let me know.

My blog originally started with hints on how to use your iPhone. Specifically, my iPhone One. I've been blogging for over 12 years!
Now I share gardening tips (I love creating flower containers), easy recipes and my 100-year-old home.
I love being outside in my gardens. Recently, I earned my Master Gardener certification through the University of Wisconsin – Extension. It was a bucket list goal!
Paraphrasing from the Master Gardener mission statement:
We are dedicated to university researched-based horticulture education (of ourselves and others), community service and lifelong learning. Yes, yes, and yes! I'm proud to be part of this group.
Gardening information I share here is based on both science and personal experience. You can trust what I write. I recently wrote this raised garden beds post to help new gardeners get started. My most popular gardening post is about these 25 Outdoor Planters.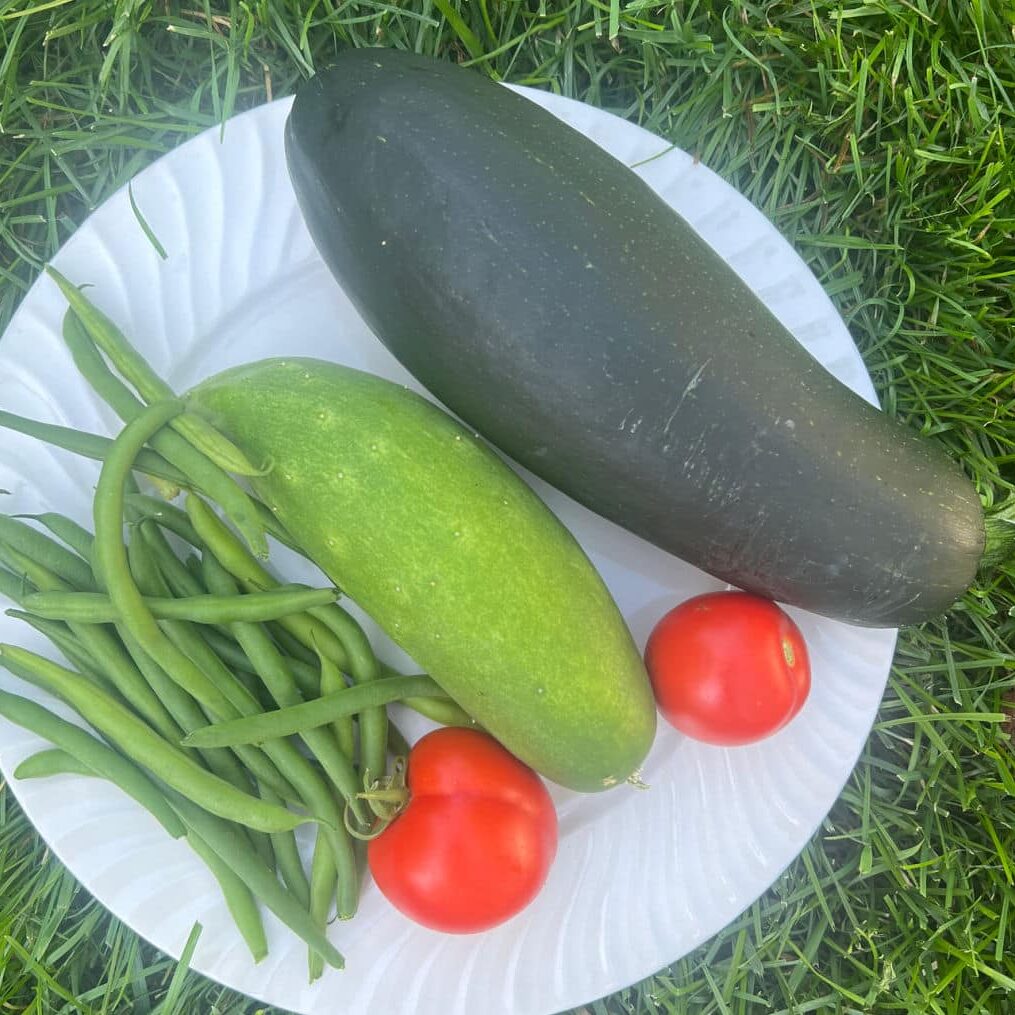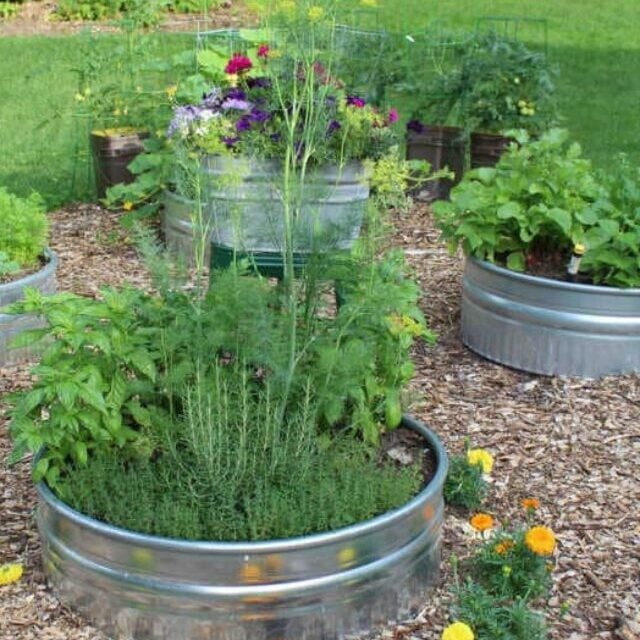 I still make easy recipes! Some of my recipes now involve the food I grow. I've enjoyed the cycle of growing, using, and preserving my garden bounty. This Basil - Growing, Using and Preserving this Herb is an example.
Easy pantry recipes remain a staple here. On busy days I still reach for trusted favorites like this three ingredient peach cobbler or these 3 ingredient peanut butter cookies.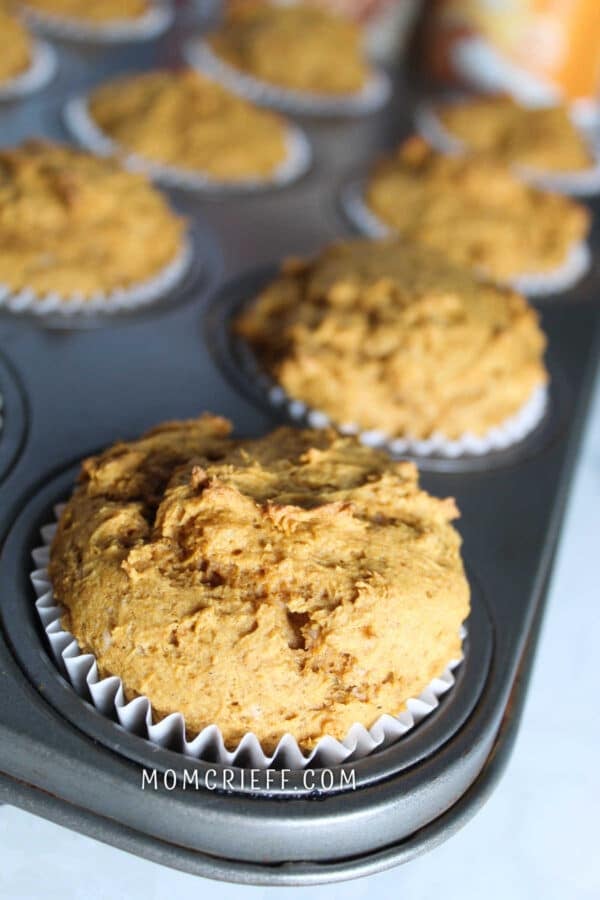 The recipe that started my food writing journey is this two-ingredient pumpkin muffin recipe. Yup, this two-ingredient recipe started it all!
The best conversations are still around the kitchen table. It's been interesting watching my kids begin their food creation journeys in their own kitchens. One of my initial goals for this website was to help my kids keep, find and make their favorite recipes.
When I'm not gardening or cooking, I'm figuring out a DIY project for my 100-year-old-home. Those projects just never end!
Love Old Homes?
I love my old house. It turned 100 in 2023! She got a new dress (aka was painted).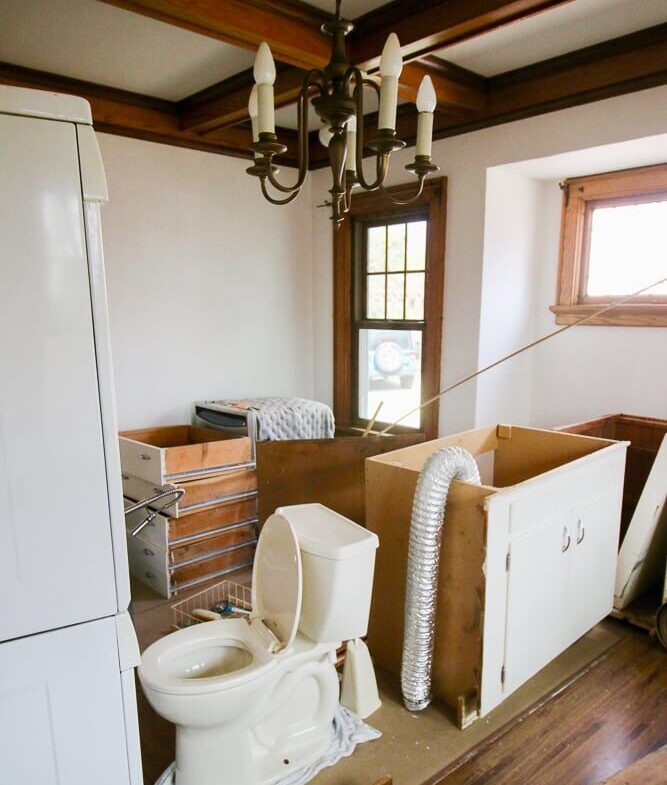 My dining room looked like this when I bought it. Nice toilet under their dining room chandelier! I share about the real things.
I learned so much about knob and tube wiring, plumbing, and other renovations. I built the kitchen of my dreams and shared it in my full kitchen remodel post. You will see glimpses of it in my recipe images.

Growing things in my gardens, sharing easy recipes, renovations, and DIYs in my 100-year-old home, are what you'll find me doing.
Stay a while and visit! Below some links to help you look around.
The front page of this site. There is a navigation bar and many links to posts.
Planters and Container Gardens - One of the most popular sections in my gardening category.
Four Ingredients or Less - I have so many easy recipes for you in this section!
Knob and Tube wiring - The info. people look for the most in this section.
I'd love it if you followed me by email! I send out emails weekly. I won't sell your email - I promise (I don't even know how to)! Every email sent out has an option to unsubscribe on the bottom.

Sign up to read about easy recipes, gardening tips and my 100 year old home.