I'm a soup lover.  This butternut squash soup with leek is my favorite soup in the whole world.  I've had lots of butternut squash soups.  But none as flavorful as this one.  It's just so good!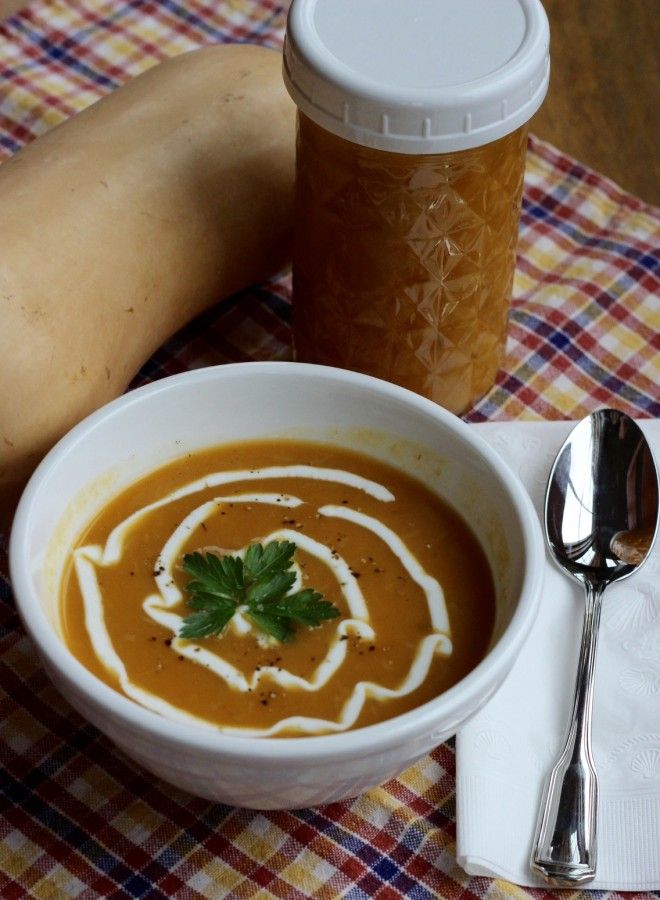 It's the leeks.  They add so much flavor.  I am (surprisingly) not a big onion lover.  But the leeks are an amazing addition to this soup.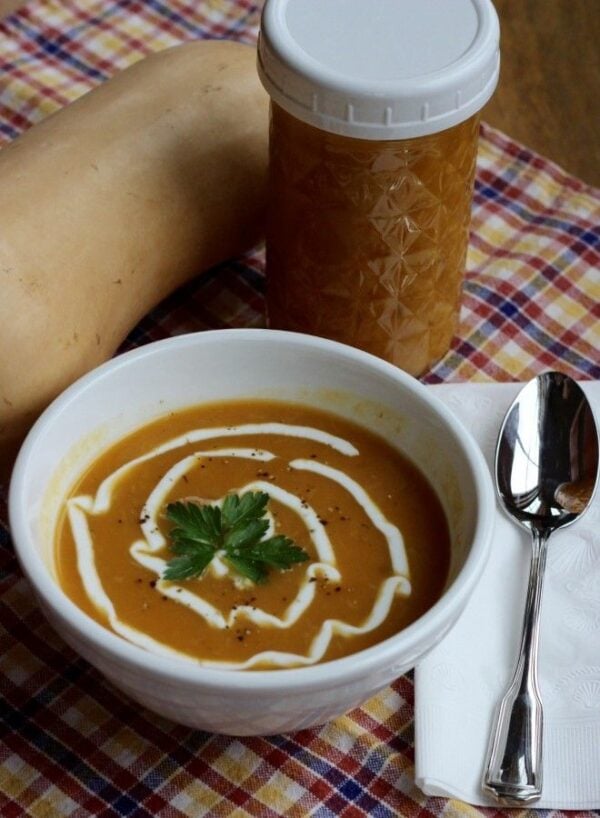 | | |
| --- | --- |
| | |
Cut squash in half lengthwise.

Put into a pan with 1/2 inch water

Cover with tinfoil so water doesn't evaporate

Bake at 375 Fahrenheit for 40 minutes.

Stab with fork to see if soft. If not, bake a few more minutes until soft.

When done, remove from oven. Set aside for a few minutes to cool a bit.

While squash is cooling, sauté leeks in oil.

Add chicken broth to sautéed leeks.

Scoop out squash (no seeds!) and add to broth and leak mixture.

Add thyme, salt, pepper and chipotle.

Puree with emersion blender (or carefully in a blender).

Add a little sour cream on top as a garnish (optional).
This recipe has a great texture.  Did I tell you I love this butternut squash soup!  And, it's healthy too,  without the need for a high calorie cream addition.
I am loving homemade soups lately.  And my husband loves them too.  I've been freezing them in individual portions so that I can have them for lunch or even for/with dinner.
A 12 oz mason jar is the perfect size!   And, I love these mason jar white reusable lids.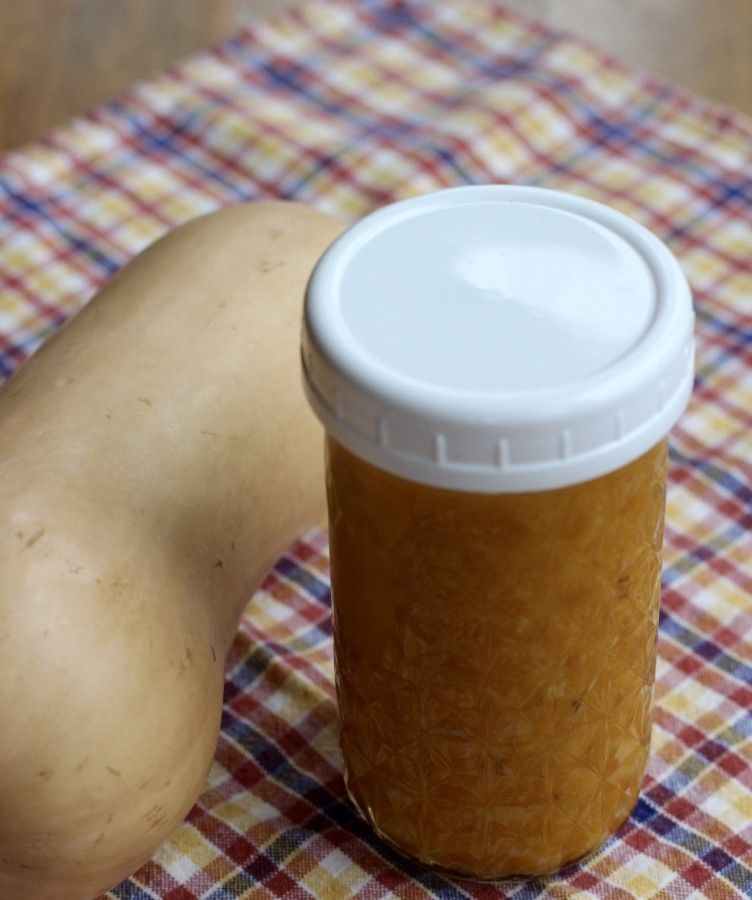 If you do decide to freeze soups and other liquids in mason jars, make sure you get a wide mouthed funnel.  It makes filling the jars so much easier and way less messy.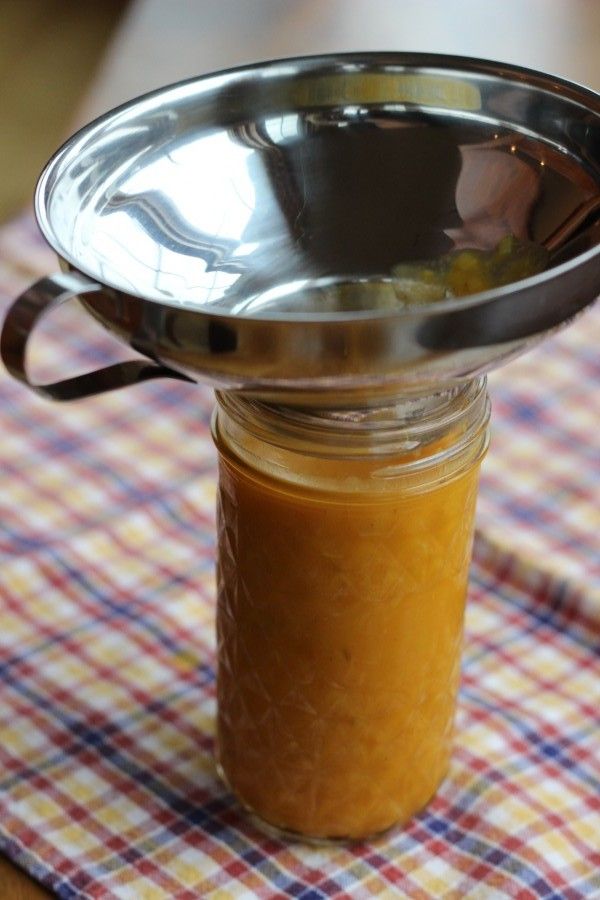 Now, here's a hint for freezing this and other liquids.  Make sure you leave at least 1/2 inch, if not a bit more room space in the jar.  Remember from science class, liquids expand?  You want to give it enough room to do that.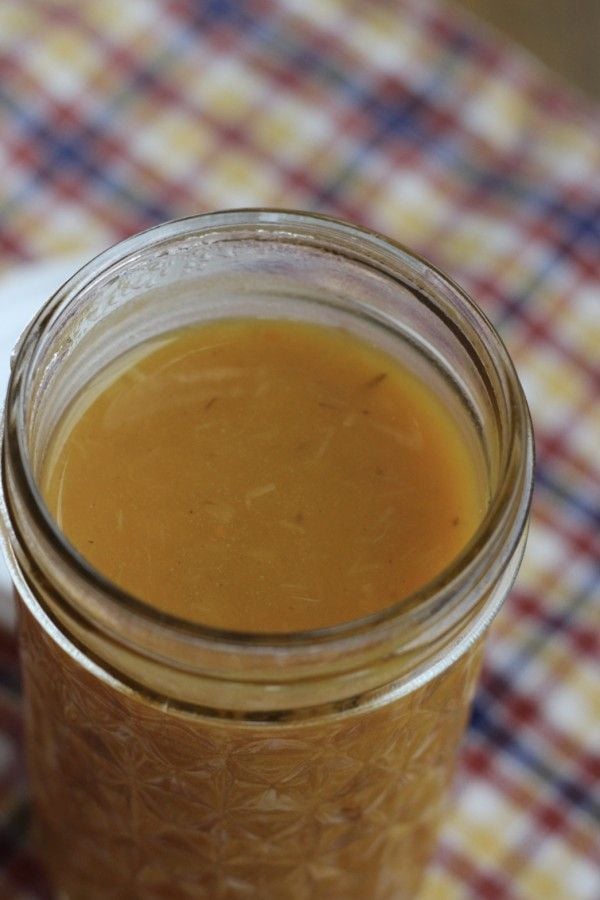 Don't forget to garnish your soup if you are serving it to others.  A little sour cream and some parsley leaves make your butternut squash soup look pretty.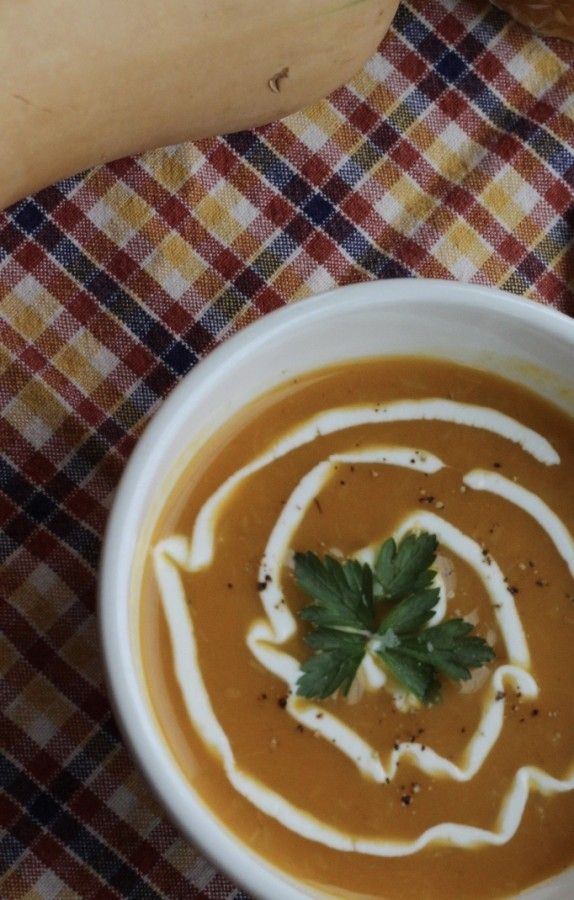 I've been making and freezing soups a lot these last couple of weeks.  What is your favorite soup to freeze?
Love soups?  Here are a few I've posted.  Take a look!
Google+