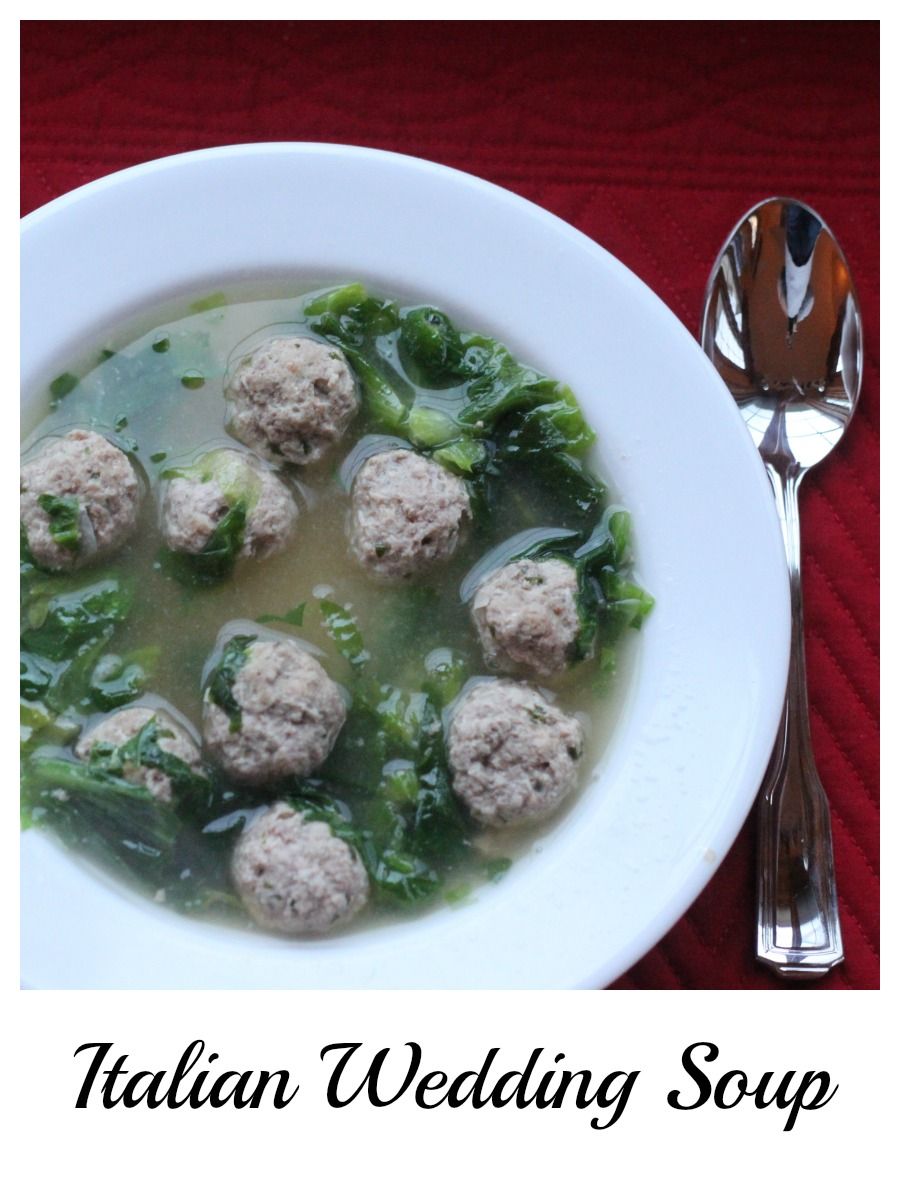 Homemade Italian Wedding Soup is my favorite soup in the whole world!

I always find it healthy, filling and just plain good! After I had homemade soup at a local little restaurant (I consider made from scratch soup from small restaurants to be home-made), I couldn't stand the canned stuff. I was on the hunt for a homemade Italian Wedding Soup that would be relatively easy to make and delicious. A few years ago I found it. I made it a few weeks ago and this time was smart enough to take some pictures for you!
It looks good, it tastes good and it's good for you! Definitely, one of those soups that really is a meal.
Just an FYI, way down this post is a recipe printable. Just follow along with this post the first time so you see each step.
Ingredients:
For the meatballs:
1 small (or ½ large) onion, finely chopped
¼ cup finely chopped fresh flat-leafed parsley
1 large egg
2 cloves garlic, minced
¼ teaspoon ground black pepper
¼ cup Italian bread crumbs
¼ cup grated parmesan cheese
8 oz lean ground beef
8 oz ground pork
For the Soup:
10 cups chicken broth
½ lb escarole chopped into bite size pieces
Directions:
1. Prepare all the meatball ingredients. Finely chop onions, fresh parsley, and mince garlic.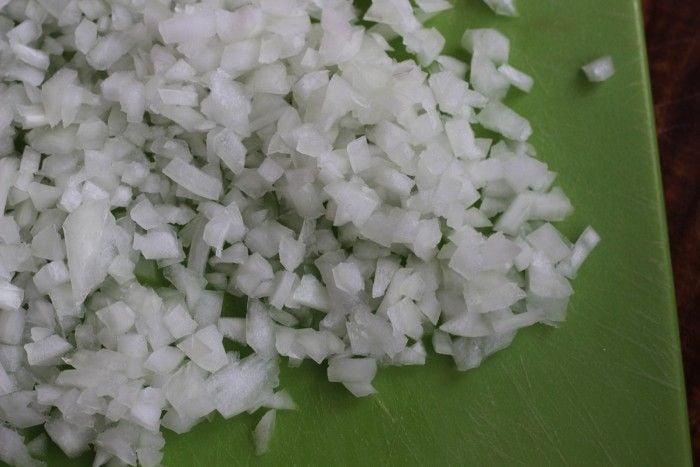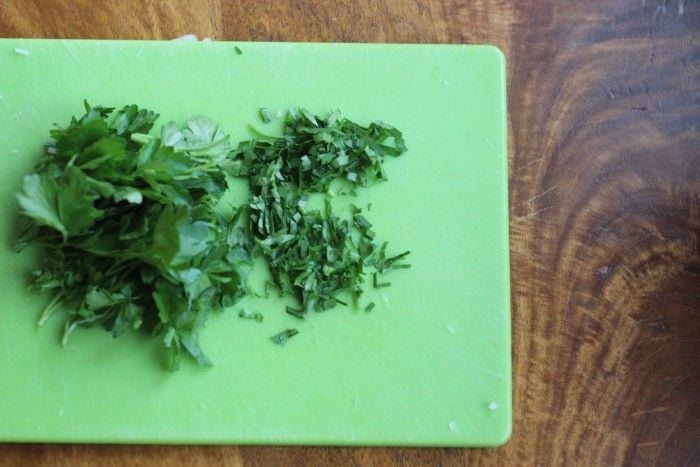 Add all meatball ingredients into the bowl and mix well.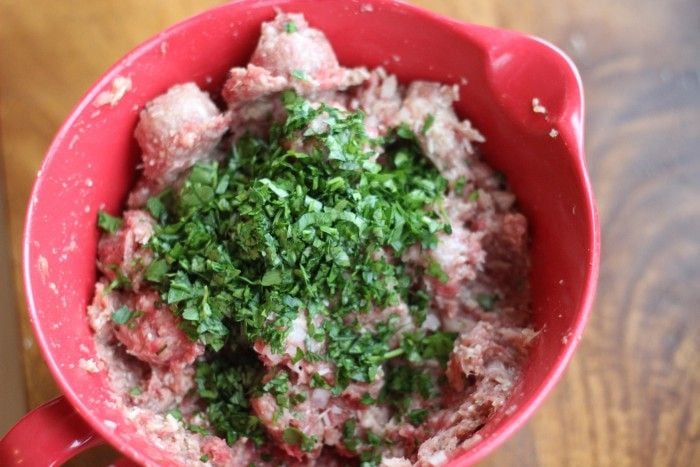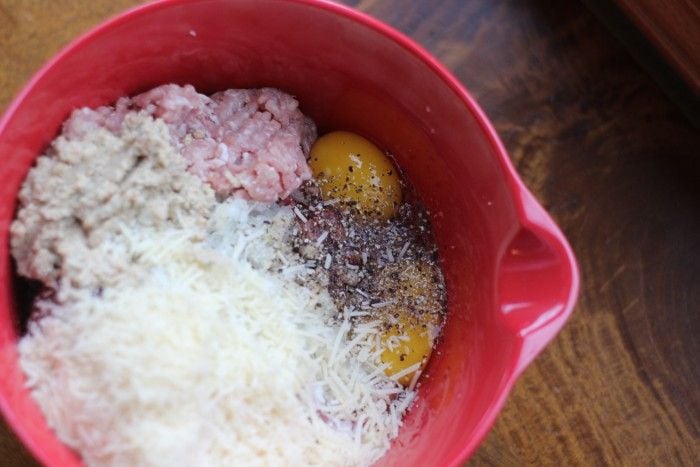 Once all ingredients are mixed, figure out a way to make consistently sized meatballs. I have a ¾ inch cookie scoop and that's what I use. I scoop the meatball mixture into rough balls with it.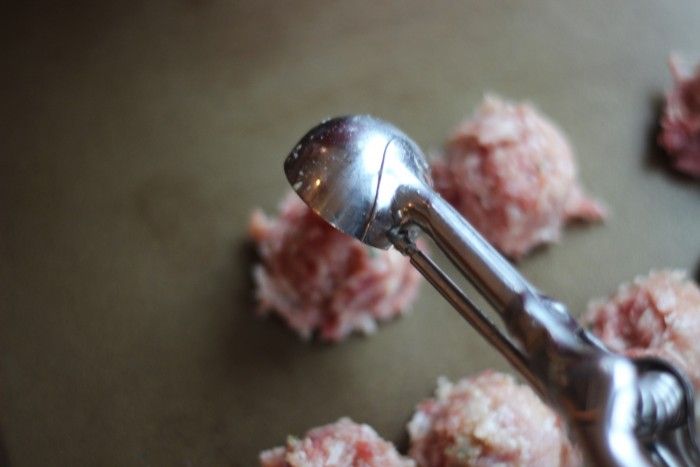 Then I roll them into nicer balls.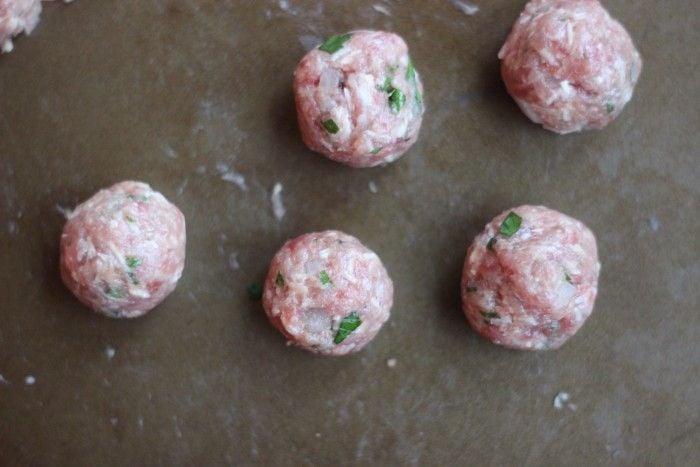 In a large pot, bring 10 cups of chicken broth to a boil.
I like this kind of broth if I don't have any homemade broth on hand.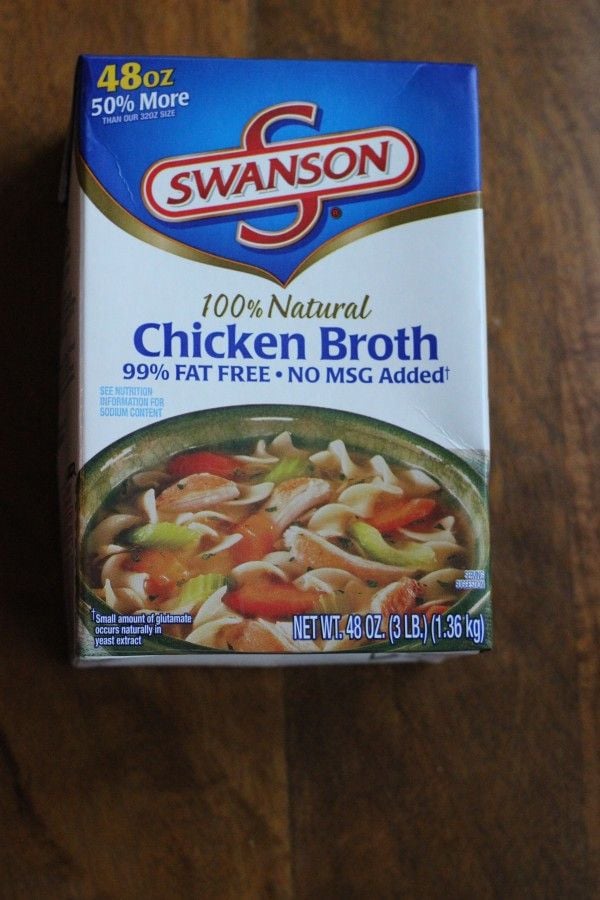 And, I don't use the low sodium kind. I just usually omit any additional salt that a recipe may call for.
Once the broth is at a gentle boil, add the meatballs. Cook for approx. 10 minutes.
Chop the escarole into bite-sized pieces (about 1-inch x 1 inch-ish). You know, I had the hardest time finding escarole in the grocery store. For some reason, I couldn't find it the first time I tried to buy it. It would have saved me a lot of time if someone would have only told me that escarole is a LETTUCE!! Yes, it's lettuce. But, don't substitute another type of lettuce 'cause it won't have the same texture. TRUST me on that one!!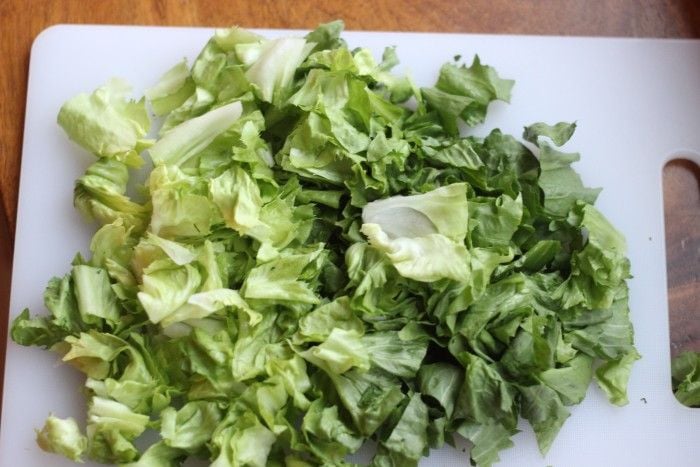 Add escarole to broth and meatballs. Simmer approximately another 10 minutes. You can check 'doneness' by making sure the thicker pieces of escarole are tender.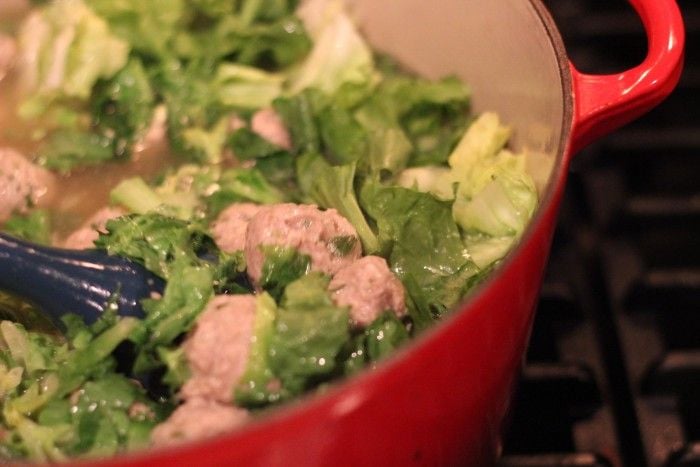 Serve with french bread as a hearty and satisfying meal.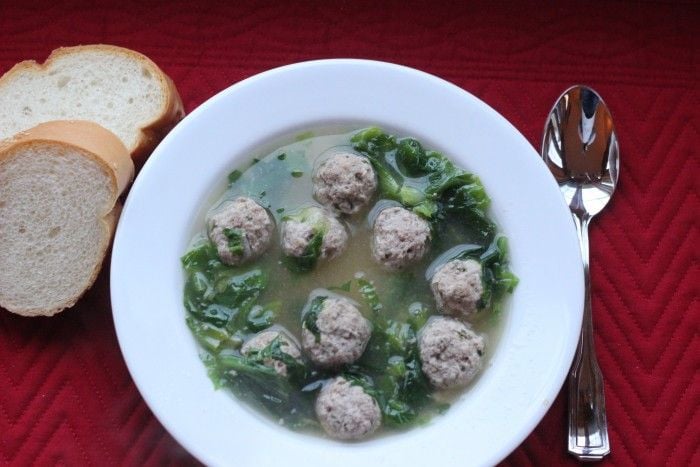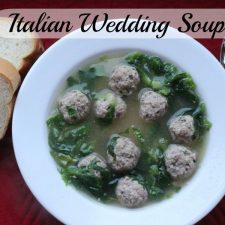 Italian Wedding Soup
Delicious old style Italian wedding soup made from scratch. This is flavorful, and hearty. Perfect for lunch or even dinner!
Print
Pin
Rate
Ingredients
For the Meatballs
1

onion

small, finely chopped

¼

cup

parsley

finely chopped fresh flat leafed

1

large

egg

2

cloves

garlic

minced

¼

teaspoon

ground black pepper

¼

cup

Italian bread crumbs

¼

cup

grated parmesan cheese

8

oz

ground beef

lean

8

oz

ground pork
For the soup
½

lb

escarole

a type of lettuce - don't substitute a different kind of lettuce!

10

cups

chicken broth

2

large

eggs

salt and pepper

to taste
Instructions
Prepare all your meatball ingredients such as chopping the onions, parsley and garlic cloves.

Add all meatball ingredients and mix well.

Divide meatball mixture into evenly sized meatballs. I use a ¾ inch cookie scooper to help me.

Roll meatballs into uniform balls

Add to 10 cups boiling/simmering chicken broth

Simmer 10 minutes

Add chopped (1 inch squares) of escarole

Cook another 10 minutes, making sure escarole is tender

Serve with french bread, if desired.

Adapted from Giada De Laurentiis' cookbook called 'giada's family dinners'.
Nutrition
Serving:
1
g
|
Calories:
185
cal
|
Carbohydrates:
6
g
|
Protein:
13
g
|
Fat:
12
g
|
Saturated Fat:
4
g
|
Polyunsaturated Fat:
1
g
|
Monounsaturated Fat:
5
g
|
Trans Fat:
0.3
g
|
Cholesterol:
95
mg
|
Sodium:
1011
mg
|
Potassium:
300
mg
|
Fiber:
1
g
|
Sugar:
2
g
|
Vitamin A:
733
IU
|
Vitamin C:
5
mg
|
Calcium:
70
mg
|
Iron:
2
mg
I hope you like this soup as much as I do! If you double the recipe, you will have lots to freeze. I promise!!
If you love (or even just like) soups, here are some links to some other soups I have blogged about: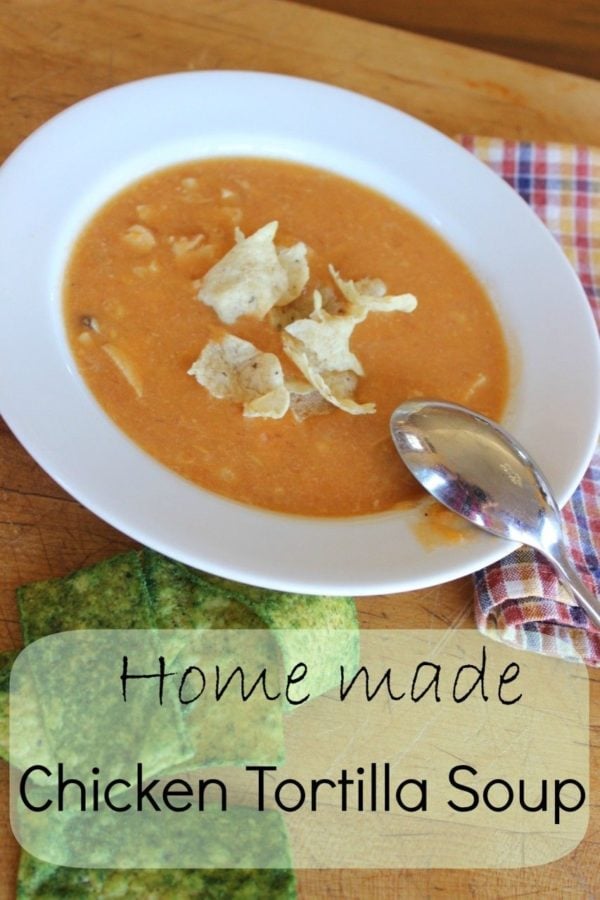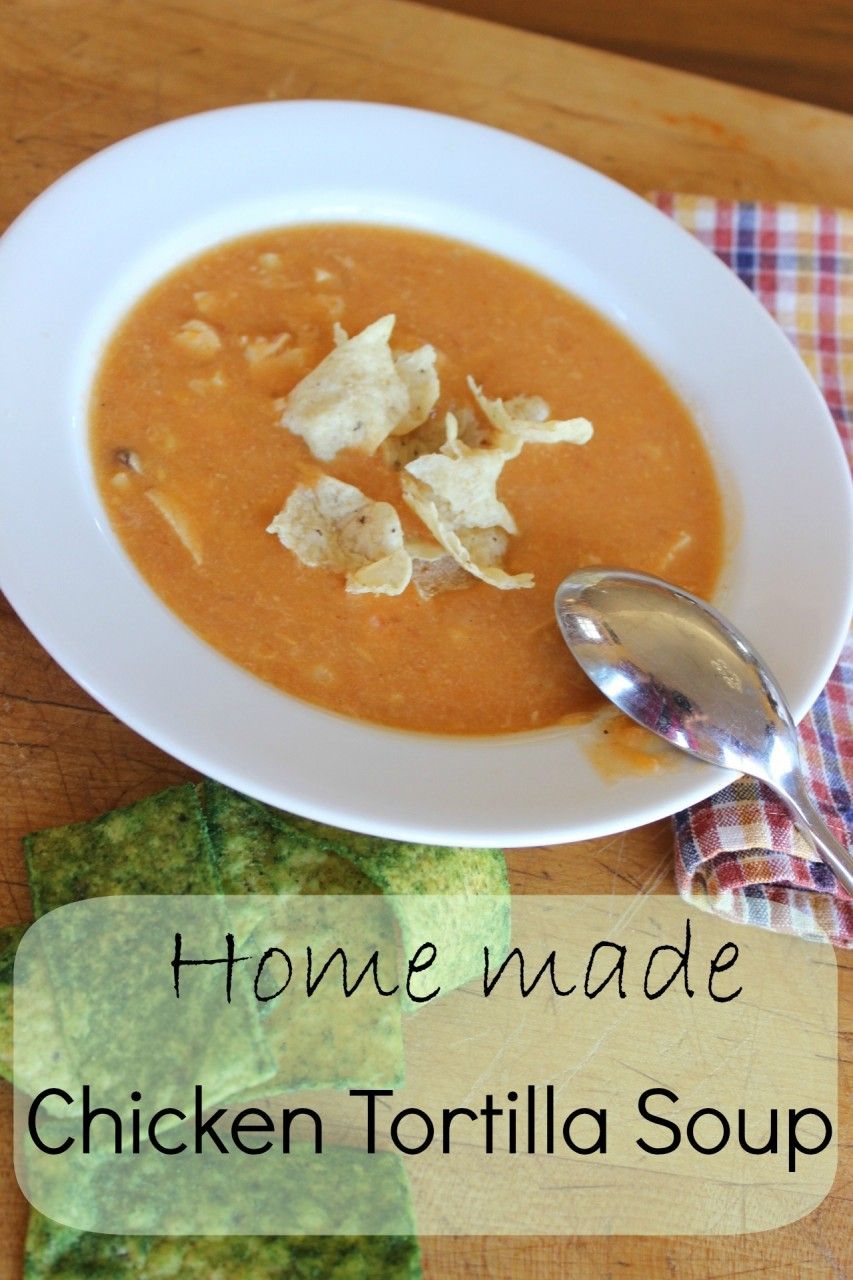 And, a really easy one. It uses a mix/kit from the grocery store. Matzo Ball Soup. Honestly, though, it still feels and tastes homemade!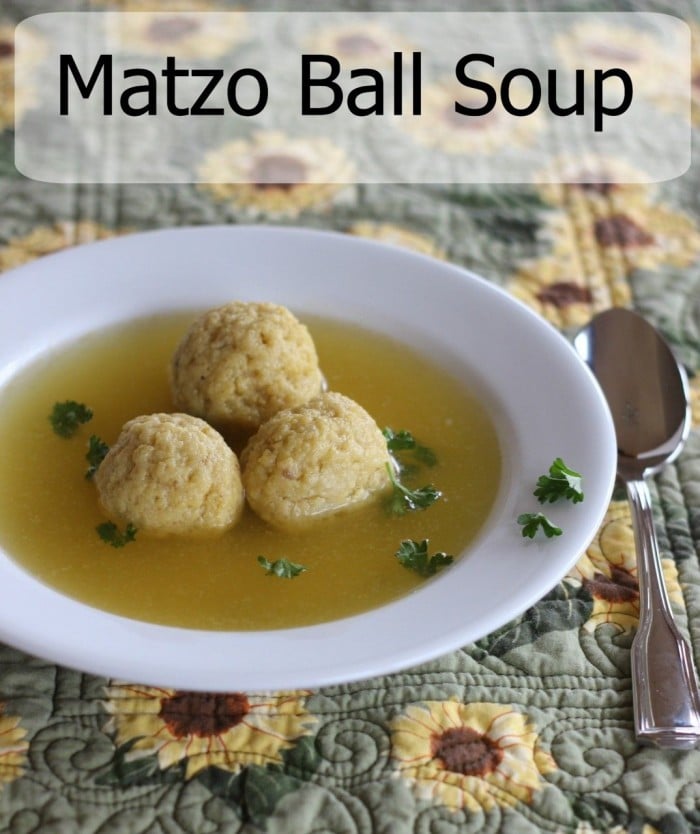 One more. When we want to go lower carb., my husband and I really like chicken soup with chickpeas (no noodles!).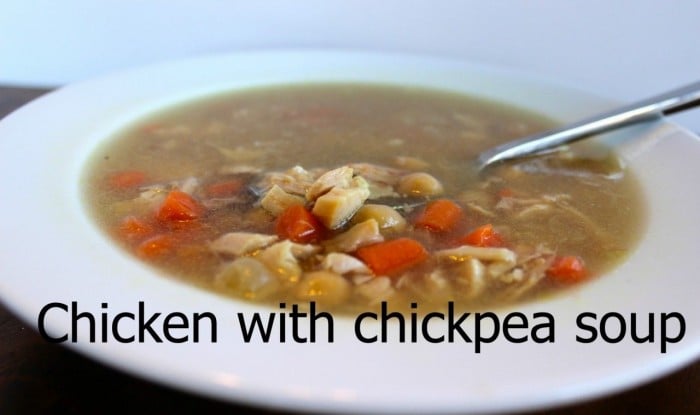 It's definitely soup weather here in Wisconsin! Hope you enjoy these soups. What is your favorite type of soup?