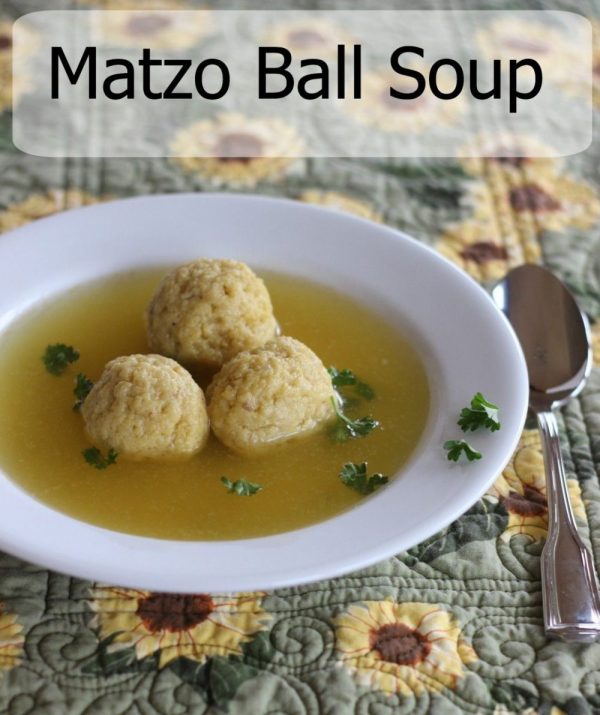 Have you ever had a favorite food and asked your closest friends if they've ever tried it?  And they all said 'no'.  Matzo ball soup certainly isn't a well known dish amongst my peeps :).  But, with this cold weather, I have made it and so enjoy it!  So, I will share it with you.
I bought this 'kit'.   It has the makings of the matzo balls and the soup base.  You usually find this in the more ethnic section of the store, not the soup section.   This soup is a traditional Jewish soup - that's why it's in the ethnic section.   I like making my own soup stock but for this recipe, I won't.  But you can!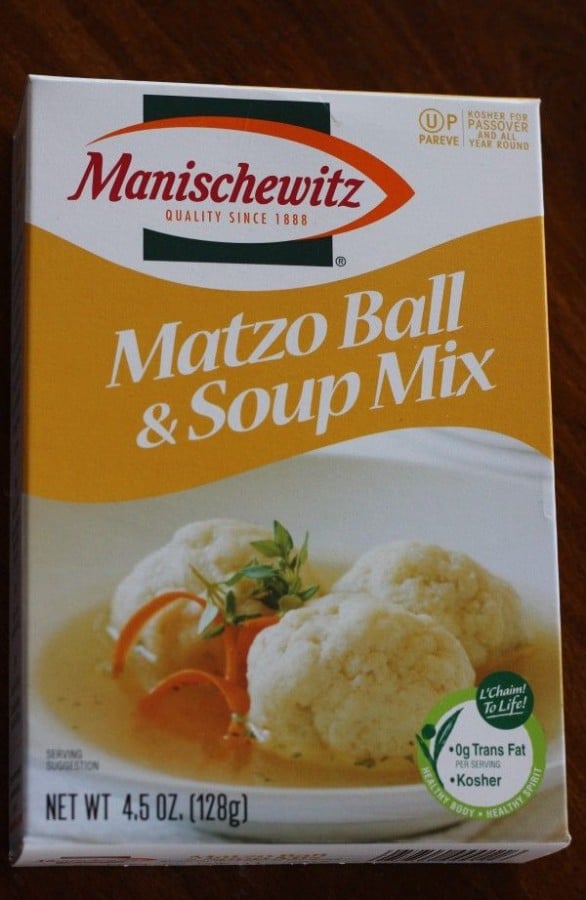 A little hint.   When you are at the store and you see two boxes, different colors and can't tell the difference, remember this.  One has the soup mix, one doesn't.  It's as simple as that.
Here is what you get with the kit.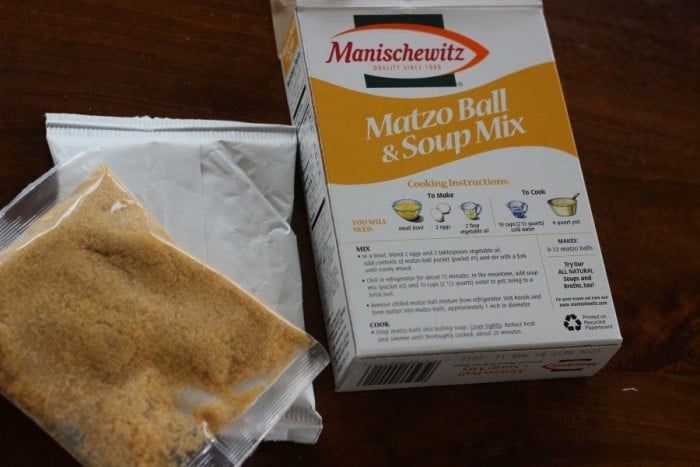 One package of Matzo ball mix and one with the soup base.
So, lets start!   Take a small bowl and beat two eggs.  Add two tablespoons of vegetable oil and mix.  I just use a fork.   Then add the matzo ball package and mix well.  Refrigerate for at least 15 minutes.
Once the 15 minutes have passed, boil 10 cups of water in a medium-sized pot.  Yes, TEN cups of water.  This makes a nice big pot of soup!  Add the soup base to the water once it boils.  A gentle boil is all you need.
Now take out the moistened matzo ball mix.   Wet your hands and make small balls out of the mix.   I made 14.  You do want them small because they will quadruple in size when cooked.  I use my smallest cookie dough scoop.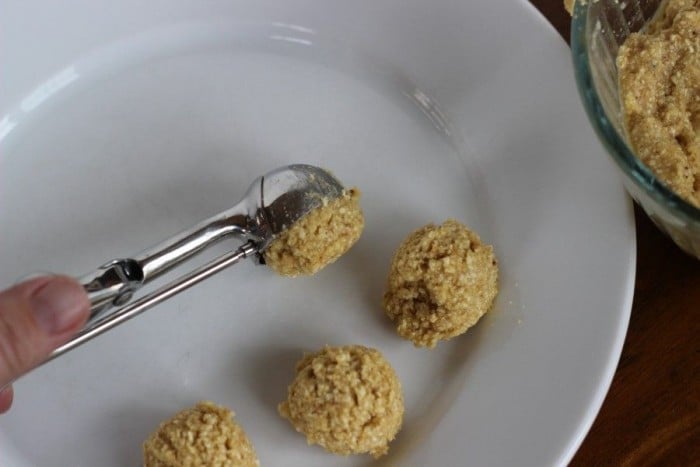 Make sure you roll and round them well with your hands.   Then, into the pot with the boiling soup stock they go!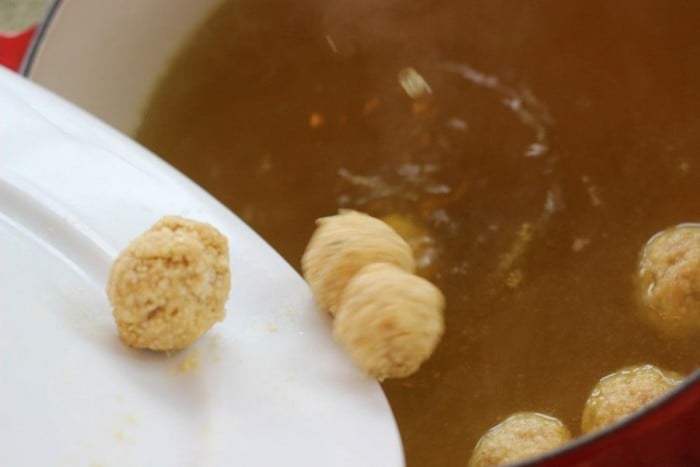 Put the lid on, and let simmer for 20 minutes.  Then, serve and enjoy!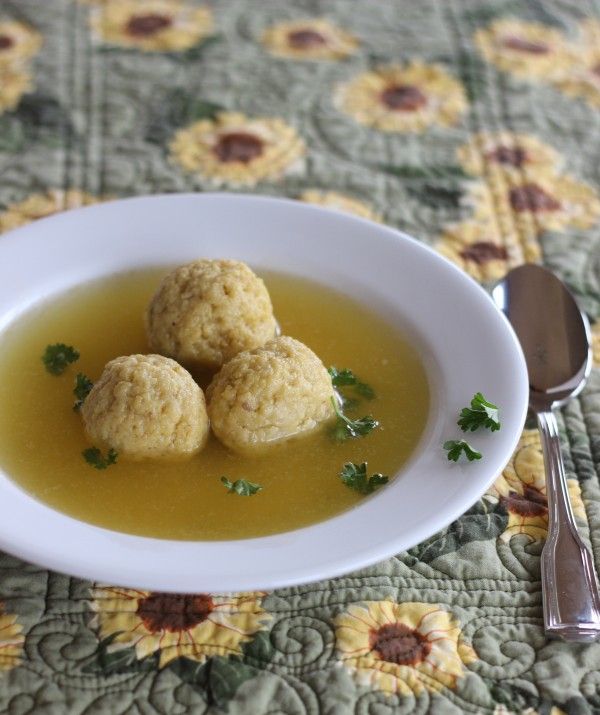 I don't know why I love this soup so much!  Any European deli or diner always has this.  I always order it!  I've even ordered it on our vacation in the Bahamas :).
Pure comfort food to me!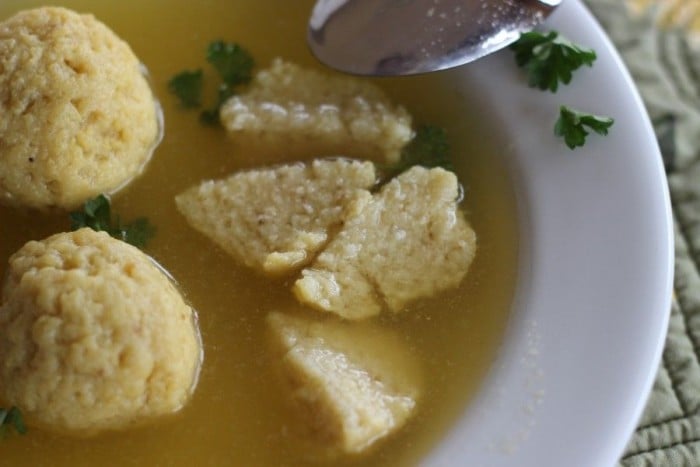 I hope you like this soup!  Do you have a favorite dish that no one really is familiar with?  If so, please let me know.