This tortellini soup recipe is a sponsored post written by me on behalf of Klement's Sausage. All opinions are 100% mine.
This tortellini soup with Klements Cheddar Brats is wonderful!.  Full of flavor, it is filling and looks so appetizing!  I decided to make a soup with Klements Cheddar Bratwurst because it gives the soup a rich old-world flavor - just like these small-batch artisan sausages.  Guess my love of sausages/brats comes from my German heritage.  And, the fact that I live by Milwaukee, and am a huge fan of the racing sausages during baseball season : ).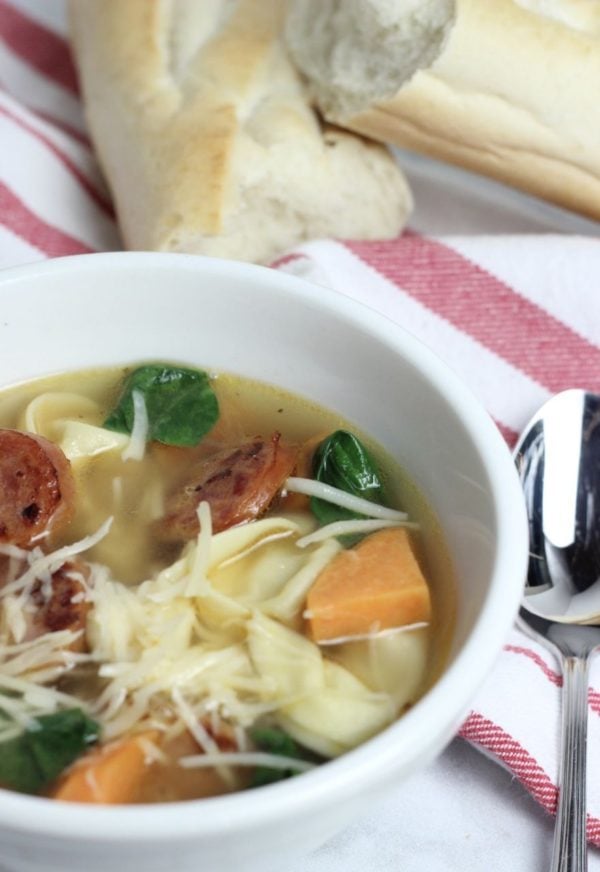 My teenaged boys have recently told me they like soup.  Between you and me, if I'm going to spend my time making soup, it has to have enough sustenance to it to make it a meal.   Add some hearty rolls or baguettes and it's filling enough for the heartiest appetite.  For the rest of us, a side salad rounds out the meal.
One of my goals this year is to start inviting people over more and entertaining.  Truly, I'm inviting people over and making them a meal!  They appreciate it and I enjoy doing it.  You know that old saying, food is love!   This tortellini soup would be good enough to serve a group of girlfriends for a lunch.  Add a salad and some beverages and you are good to go!  The bonus is, this isn't a hard meal to make.
Ingredients:
Klements Cheddar Bratwurst - 8oz package
Two boxes of 32 oz chicken broth (total 62 oz)
2 tablespoon vegetable oil
1 cup chopped and cooked onions
1 8oz tortellini (fresh, refrigerated kind)
1 cut up sweet potato
8 oz bag of fresh spinach
Grated Parmesan cheese (optional topping)
Directions:
In two tablespoons of hot vegetable oil, saute onions until translucent and lightly browned.  Remove onions and set aside (cooking tip - put them on a lid you are using so you don't dirty another dish).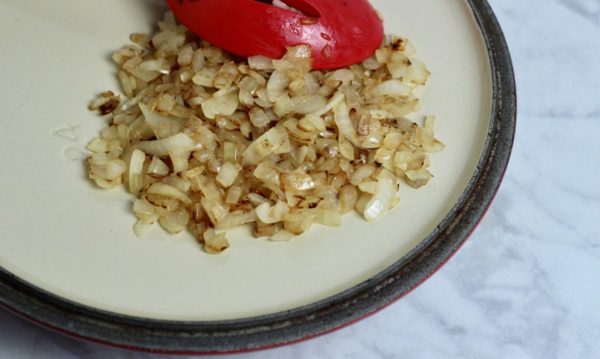 In the same pan, brown cut  Klement's cheddar bratwurst (round slices).  Let them brown and heat through.  I always brown any meat I add to soup.  It just always adds to the flavor and doesn't take much time.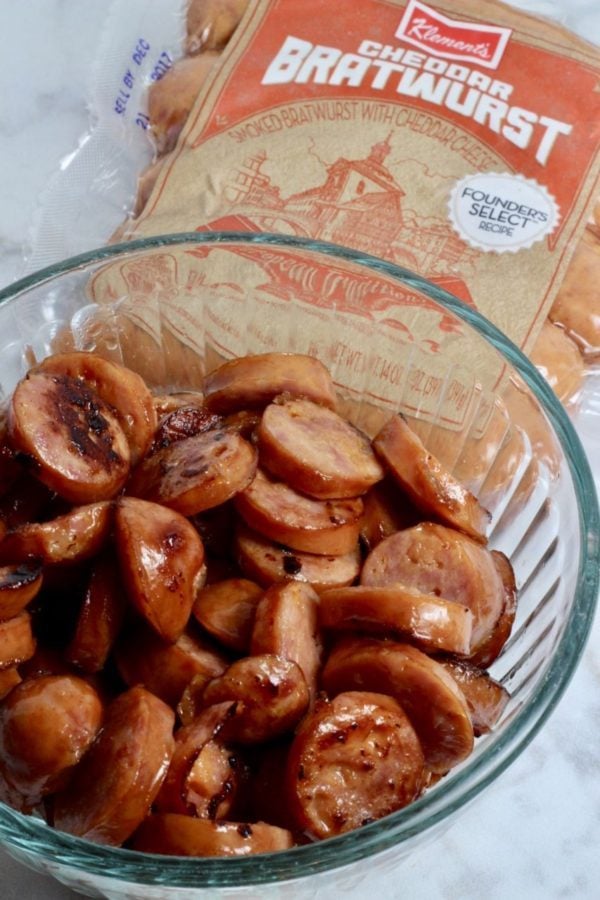 Remove and set aside.  And don't eat them before they make it into the soup : ).  I know it's tempting to nibble on these!
Heat all the chicken broth to a slow boil.   Add cut up sweet potato, and bring back to a boil.  Simmer about 4 minutes then add the refrigerated tortellini.
Allow everything to cook at a slow boil, following the tortellini package directions.   Roughly 2 minutes prior to pasta finishing, add spinach.   Just prior to serving, sprinkle some grated parmesan over soup that has already been portioned into the bowls.
Seriously, try adding Klement's Sausage to soups that you make!  They add so much flavor to what can often be a more boring meal.
I hope you enjoy this tortellini soup!  Delicious, filling and made with handcrafted, small batch Klements Cheddar Bratwurst made with old European recipes.