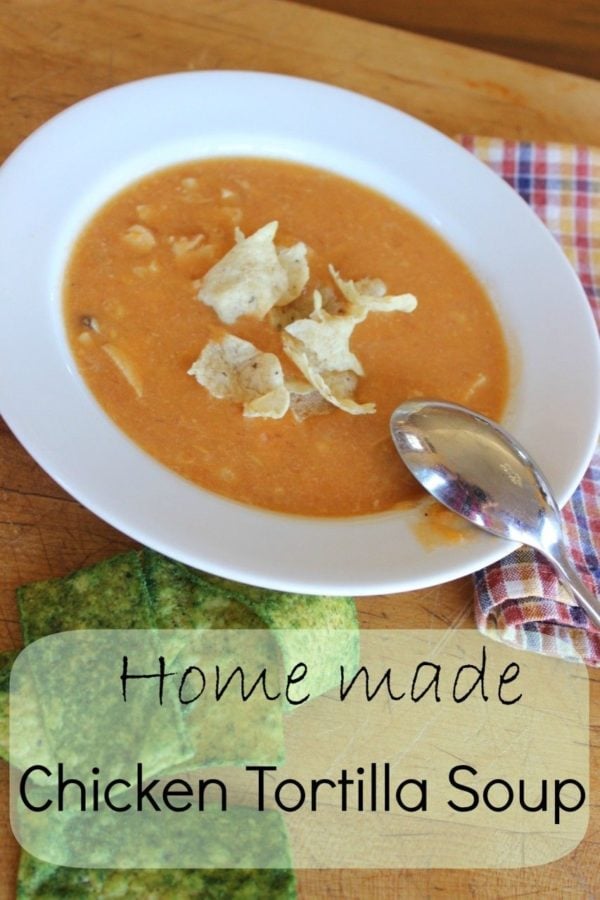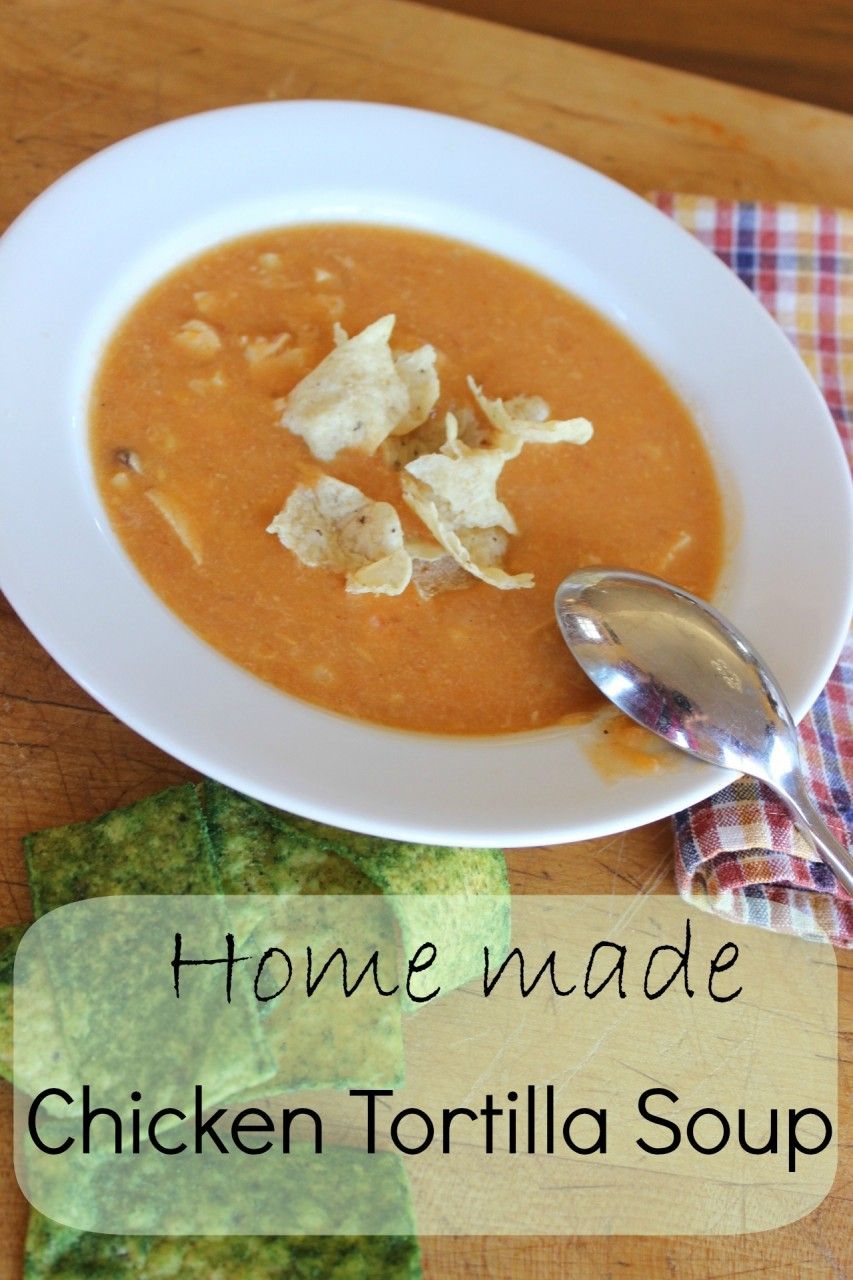 I LOVE chicken tortilla soup. One day, I was having lunch with a golfing friend and discovered that not only can this woman golf, she can cook! She mentioned more than once that her chicken tortilla soup was better than the ones we ordered so I asked for the recipe. Well, turns out she was right! You wouldn't be seeing the recipe on my blog if her recipe wasn't awesome!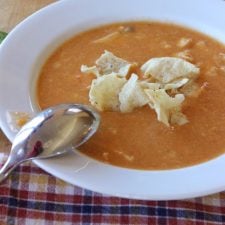 Ingredients
1

cup

carrots

2 medium

1

cup

celery

2 stalks

¾

cup

onions

diced

1

teaspoon

garlic salt

¼

teaspoon

pepper

1 ½

teaspoon

oil

4

cans chicken broth

11 ¼ oz each

1

can diced tomatoes

11 ¼

1

can Rotel diced tomatoes and chiles

7 ½ oz

1

cup

corn

optional

2

teaspoon

McCormick taco seasoning

more or less to your taste.

7

corn tortillas

the soft ones! broken or cut into small pieces (the refrigerated ones are the best for this recipe)

9

oz

cooked chicken

diced (roughly 2 cups)

¾

cup

milk

9

oz

Monterey Jack cheese or Mexican blend cheese

Broken tortilla chips

the crunchy ones for garnish
Instructions
You have two options before you start chopping. The original recipe just dices the veggies so they are fairly fine and consistent and that's it. I diced mine roughly and then used an immersion blender. I have a family that doesn't like chunks in soup (weird, I know!). If not using a blender, dice/chop a little finer.
Saute carrots, onions celery in oil until tender. Add garlic salt and pepper.

Add chicken broth and bring to a boil

Add tomatoes, Rotel, taco seasoning and chicken.

Add cut tortillas (the soft ones) to broth mixture

Let boil for 20 minutes or until tortillas are thoroughly incorporated into the soup. Stir occasionally to keep from sticking. Seriously, this is VERY important (don't ask how I know)!

This is where I used my immersion blender. Your choice. Chunky or not!

Reduce heat and add 8 oz cheese.

Simmer and additional 10 minutes.

I added a cup of corn (optional).

Add milk and simmer for additional 10 minutes

If soup is not as thick as you'd like, add more tortilla and let incorporate (seriously, they don't come in packs of 7 so you have extra).

Garnish with shredded cheese and broken tortilla chips (the crunchy ones).
And this soup is good!   You can modify it to your family's tastes.  Add more or less taco seasoning.  There is also a 10oz size can of Rotel.  I used this larger size since my kids wouldn't eat this anyway and it's just for myself and my husband.  Oh the flavor!  It has a little kick.  It is rich and filling.   Bet you didn't know the soup gets thickened with fresh tortillas?  I know I was surprised!   But now I know and I have shared this knowledge with you.
This is the type of soup that can easily be a meal.  A salad and a handful of your favorite tortilla chips makes this a very satisfying and filling meal.  This makes lots!   Be warned that you will have leftovers!
Thanks to my golfing friend Amy for this recipe.  That golf girl can cook :)!