Do you know how easy it is to make hard meringues?   My kids love them!  I think it's the texture.  They are crunchy but melt in your mouth.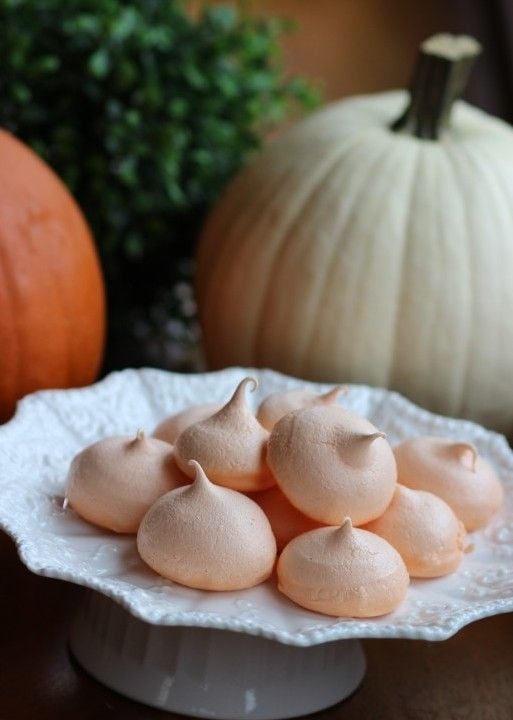 I didn't make hard meringues for a long time because I thought they were hard to make.  They are super easy, as long as it isn't a humid day.  If it is humid out, make them another day.  And, make sure you have a mixer (a great use for a stand mixer, if you have one).  The bonus, ingredients are simple and are basic pantry items.  Egg whites are the main ingredient.   I tend to make these in the evenings.  Because you need to bake (actually dry) them for 1 ½ hours in low heat.  Then, turn off the oven and let them sit in the oven until cool (I leave them overnight, that makes it super easy).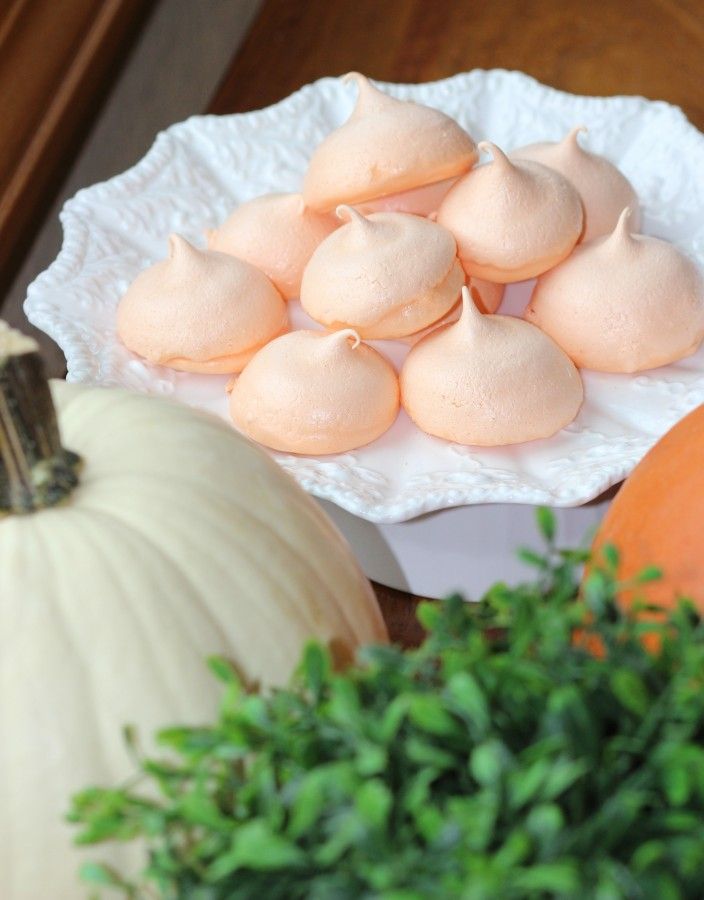 A little food coloring makes these hard meringues seasonal and festive!  I'm not a fan of the plain meringues.  I think they look better with just a little color!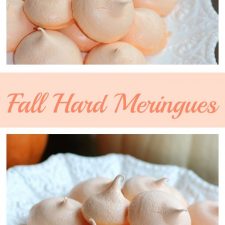 Ingredients
3

egg whites

room temperature

¼

teaspoon

cream of tartar

¾

cup

super fine sugar

regular sugar is ok but you need to beat longer

½

teaspoon

vanilla

Food coloring (I used 12 drops of yellow & 4 drops of red to get the pastel orange. If you want darker

I would recommend going to a gel food color.
Instructions
Preheat to 225 Fahrenheit

Line baking pan with silicone mat or Parchment paper

Add cream of tartar to egg whites and beat until foamy

(Best to use a stand mixer. A hand mixer works, just takes a little longer)

Add sugar, a couple of tablespoons at a time, to egg white mixture, beating constantly. Beat to dissolve sugar before adding more sugar.

After mixture reaches the stiff peak stage, add vanilla and food coloring.

Beat until well mixed in.

Bake at 225 Fahrenheit for 1 ½ hours. Turn oven off but leave meringues in the oven for at least 2 - 3 hours. (I leave them in overnight).

Store in a sealed container. Waxed paper is recommended between layers.

Adapted from a recipe at Incredibleegg.org (lots of tips there if you have never made meringues before).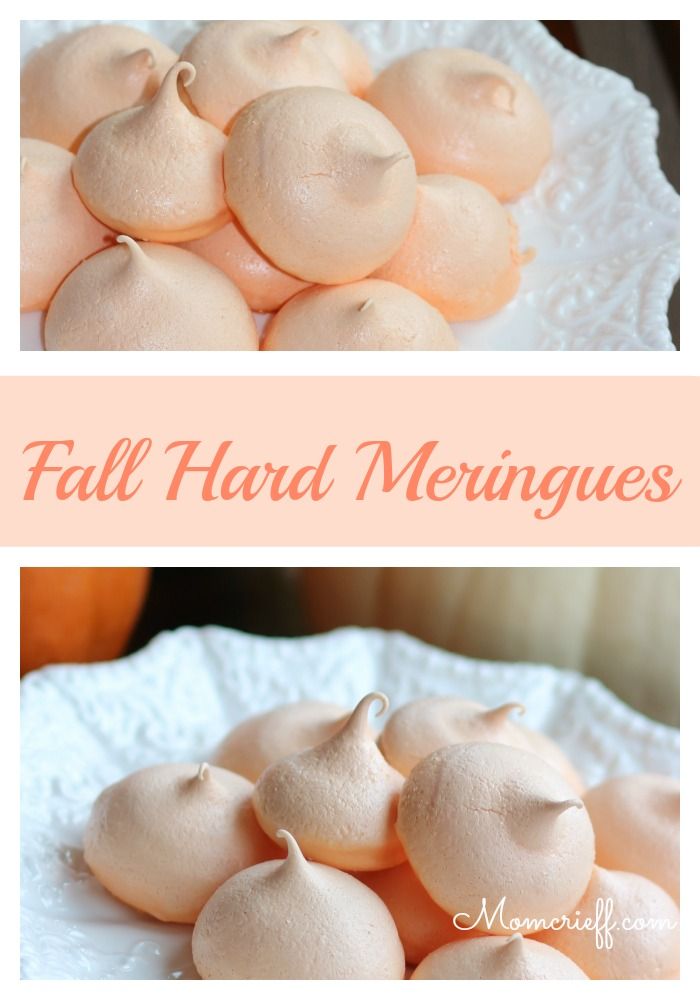 Try these hard meringues!  They are so easy!  Oh, and if you are not sure what the silicone mat that I mentioned is, check out the link here.  I love mine.  I have never had anything stick on mine and the cleanup is super easy.  Have you found something you love that makes baking cleanup easier for you?