Why do I love this mason jar wall vase?
This mason jar vase hangs on the wall and to me, that's a big benefit. It's an easy way to brighten up any space with just a few flowers from either the store or my garden. I think it subtly adds a little farmhouse decor to your kitchen or whatever room you choose to put this in.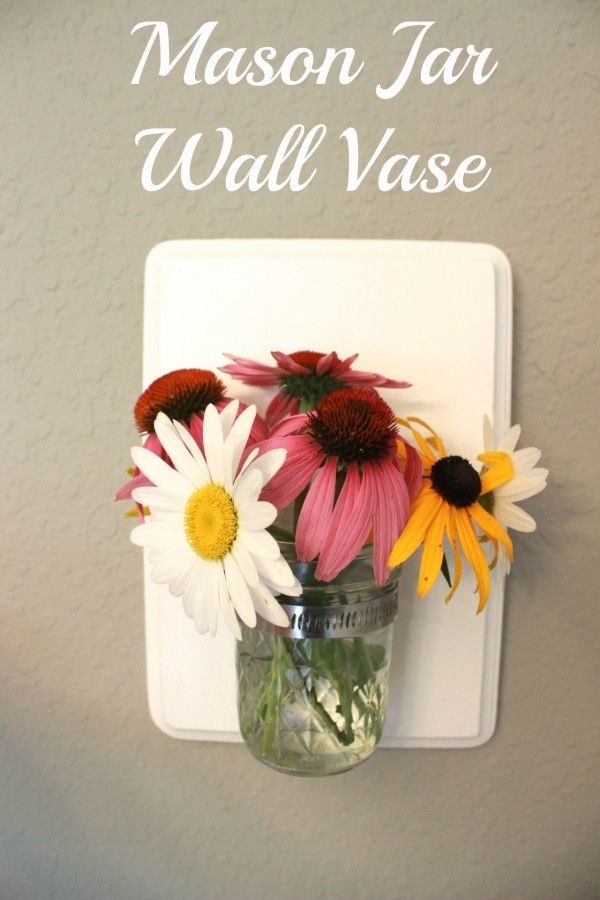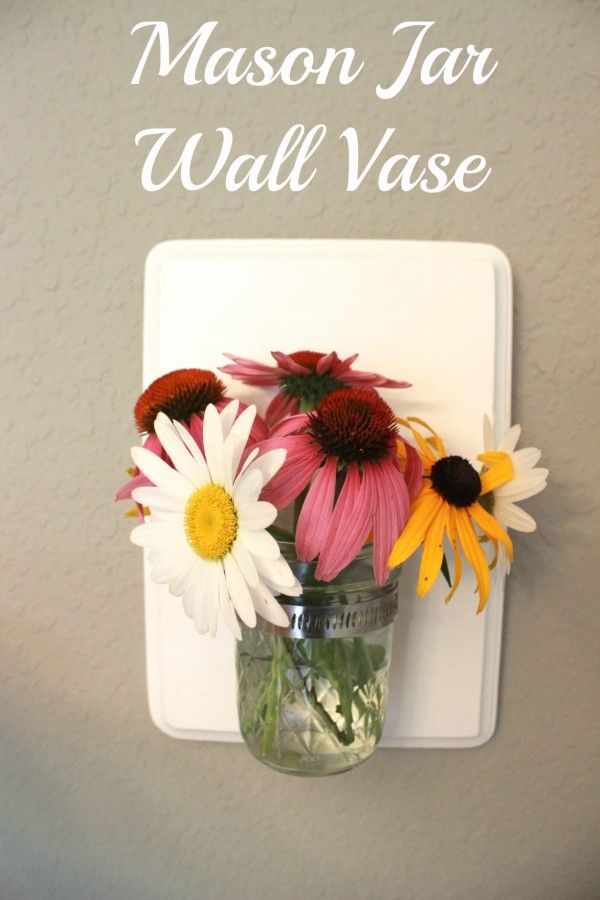 I originally bought one at a craft sale made with barn board. And, I still love it!
Barn board is hard to find and doesn't match everyone's decor. Make your own with a wood cutout from the craft store and use your own paint to perfectly match your decor! It can be rustic or paint it white as a nod to farmhouse decor.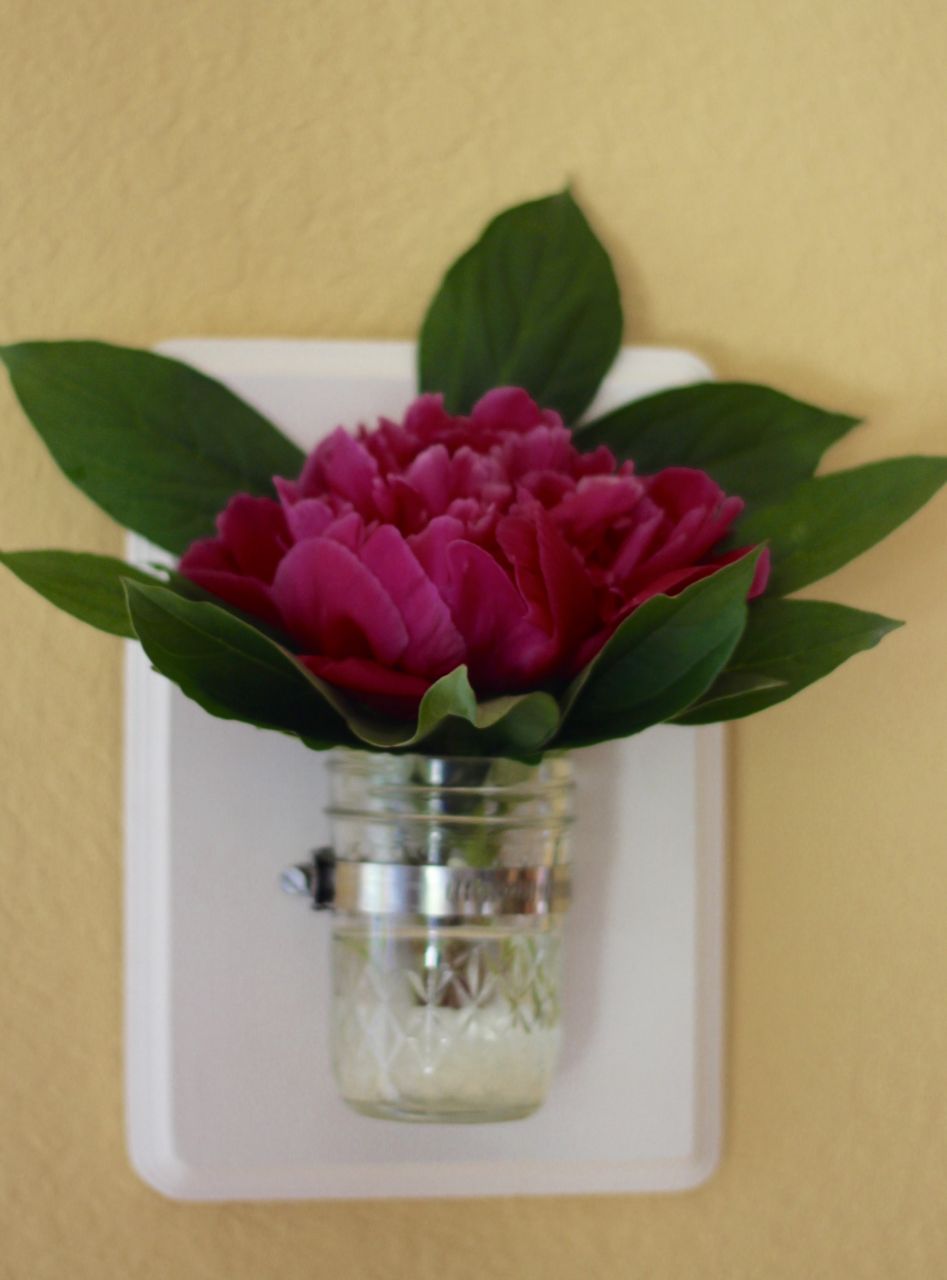 These wooden boards are not expensive, just over $2.00. I had lots of paint so that was 'free'. I went to my local hardware store to ask for a hose clamp. Yes, that's what it's called, a hose clamp. Take a picture with you on your phone so you don't have to do charades like I did trying to explain what it is. It was a lot of work explaining what a $1.39 part was :)! Seriously, I take pictures of 'things' I'm looking for all the time when I go shopping.
Materials you need
Wood pieces (cut if have scraps or buy from a craft store)
Fine sandpaper or sanding block
Paint or stain in your desired color
Mason jar
A hose clamp (take a jar with you to get a good fit - yes, I have lots of fun stuff in my purse!)
Picture hanging thingy with the little nails
Screw to attach hose clamp to wood
Screwdriver
Instructions to make your mason jar wall vase
Give your wood a quick sand. You just want to get rid of the rough edges like this: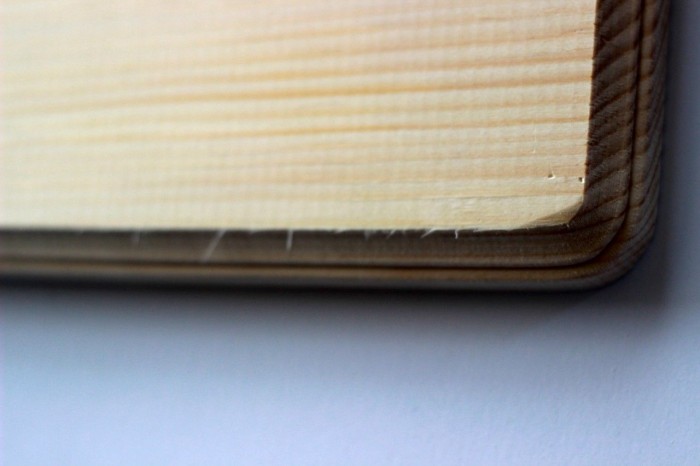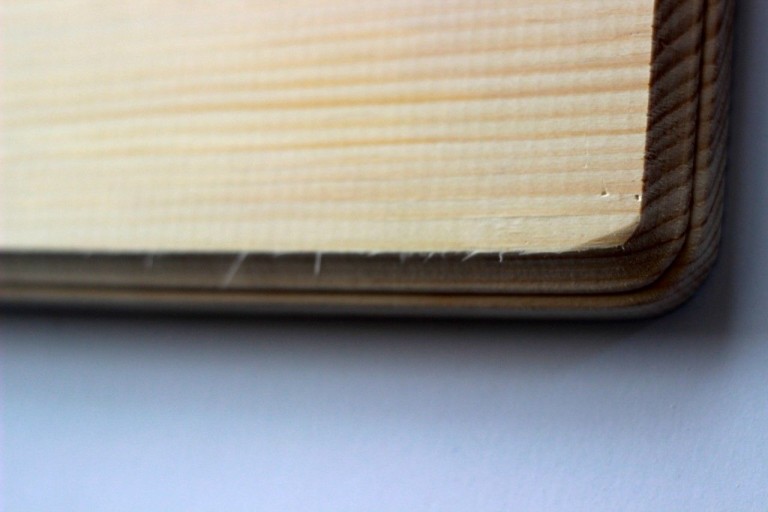 You can paint or stain your wood any color you want. I painted three thin coats and it took about 1 ½ hours to paint and waiting between coats.  Then I let it dry another 2 hours before creating with it. I put mine on some mason jar rings to dry so that the edges wouldn't stick to the paper I was painting on.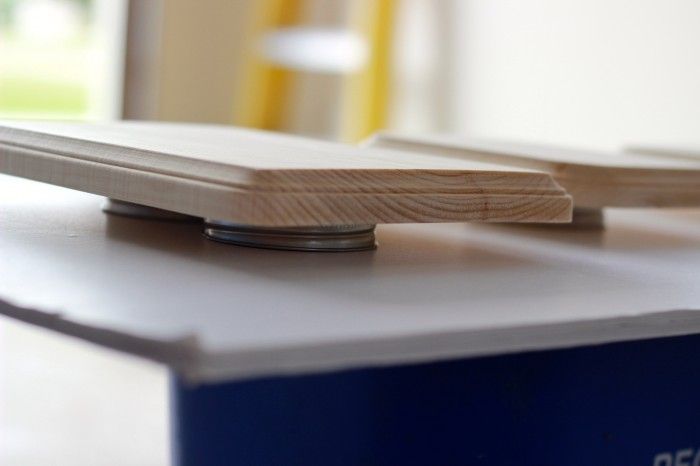 The wire clamp is made of hard metal and your screw is probably too big to go through the little spaces. I took a screwdriver and wiggled it in the space to make it bigger.  That actually wasn't hard to do and it made the screw fit through the slots much easier.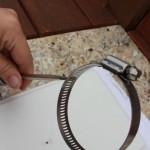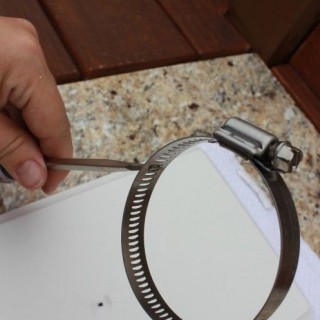 You'll notice that I also made a screw hole just by partially screwing in the screw and then taking it out. Just makes sure your screw doesn't slip and that it's put in the right place.
Put your screw into the larger hole you have created in the hose clamp and then screw it into place.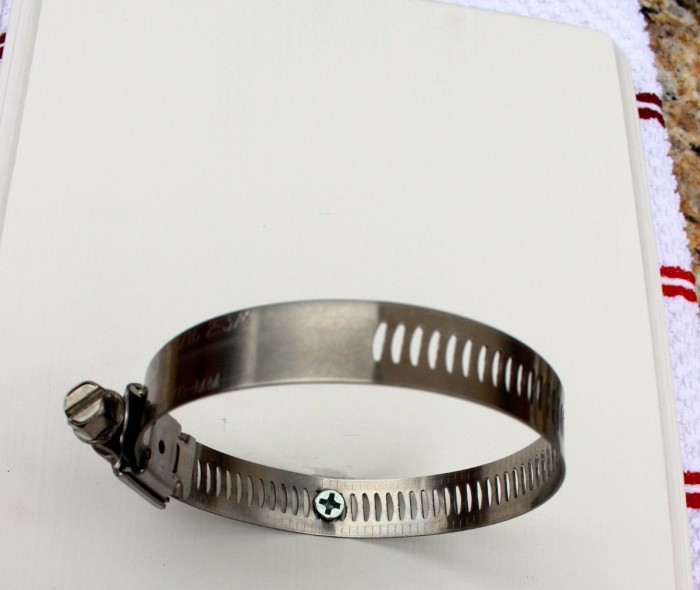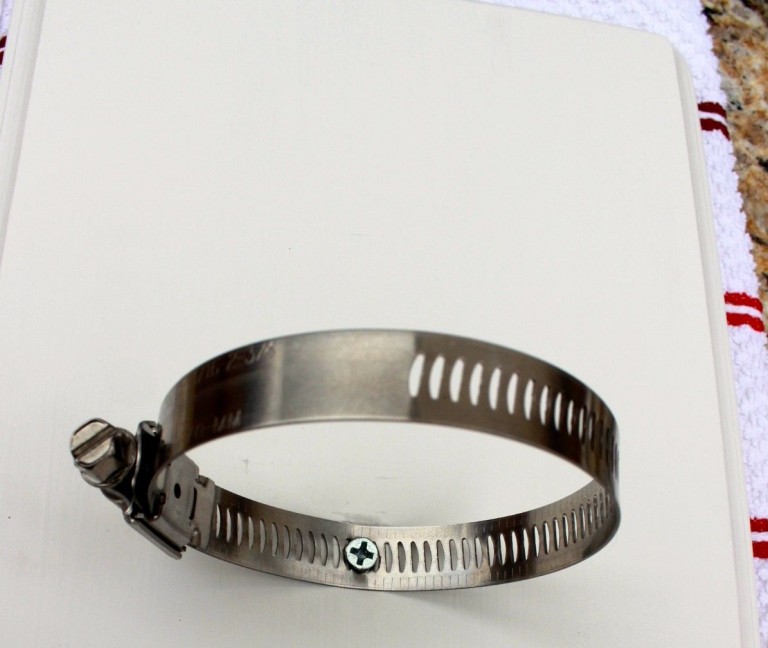 Slip your mason jar into the hose clamp and then tighten it.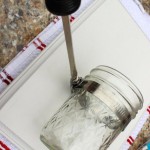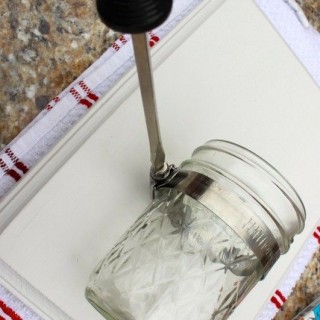 Hang on a nail, add water and pretty flowers and you are done! I love the combination of wood, metal and live plants! Kind of rustic. Or, a perfect way to bring the outside into your home.
OR, store your herbs in your kitchen with one of these.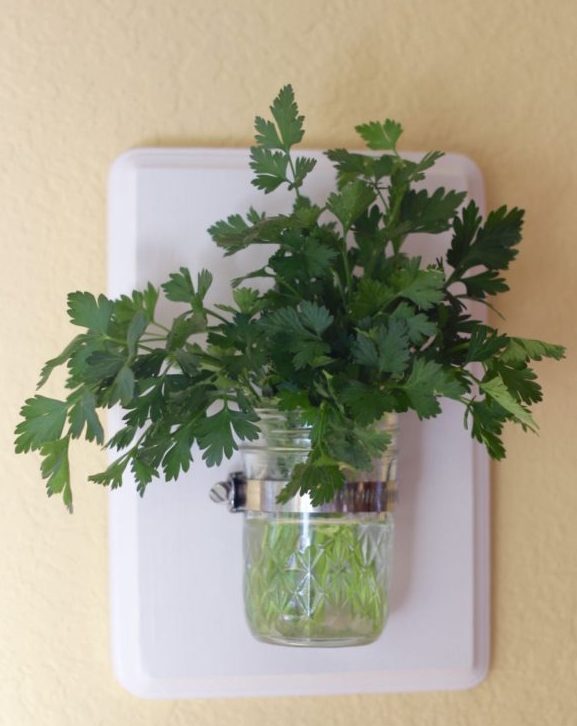 Enjoy coming up with cute ideas of what you can put into the mason jar vase.
A really easy and quick project that you will love!  Happy decorating!