***Just re-sharing one of my favorite, simple decorating idea from last year***
A couple of years ago, I went to a wine tasting at someone's home. It is a beautiful home with a simple, calming, uncluttered decorating style. I remember seeing wine glass centerpieces. It was three upside down wine glasses with a candle on top and a flower on the bottom. Simple, elegant and memorable. It had me thinking about various centerpieces using wineglasses I no longer liked or used. Summer and fall wine glass centerpieces were my first attempt at this.
Fast forward to my husband's milestone birthday party this summer. I expanded on that theme for my golfing husband and created these golf themed centerpieces with my old wineglasses.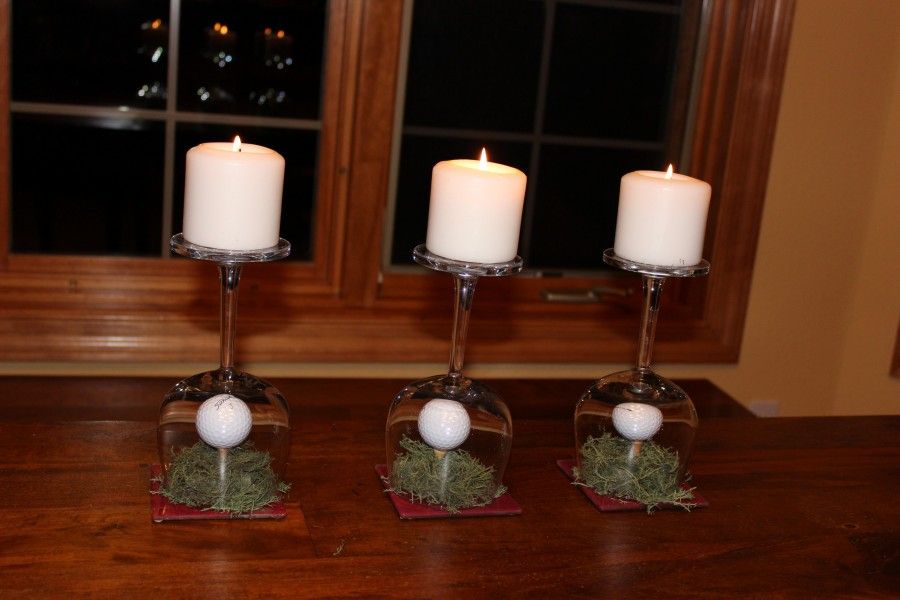 As an fyi, it can be personalized with your golfer's favorite brand of golf balls.
More about this on my Golf themed Centerpieces post.
So, last week I was at Hobby Lobby with my head spinning as I saw all the fall decor so beautifully and plentifully displayed (I was totally avoiding the Christmas section). I normally don't push the seasons but it was a particularly cool morning and felt like fall. I saw the cutest napkin rings (which I don't normally use) and some decorative picks. I had to buy some and knew exactly how to use them. Honestly, for the three different centerpieces, I spent about $15.00 (everything was on sale).
For some really quick, simple and inexpensive centerpieces, take a look at these wine glass centerpieces:
With mini-pumpkin picks.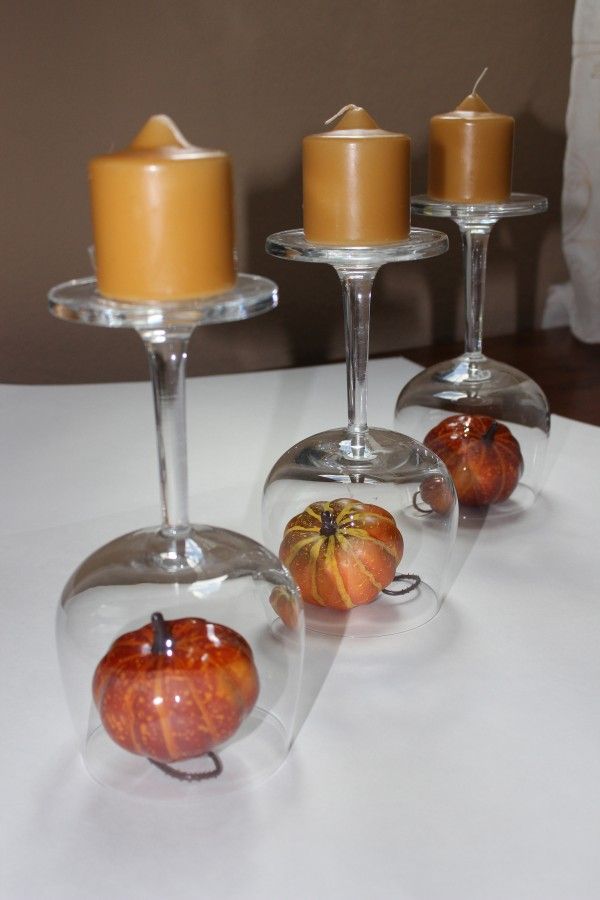 With Burlap sunflowers (napkin rings)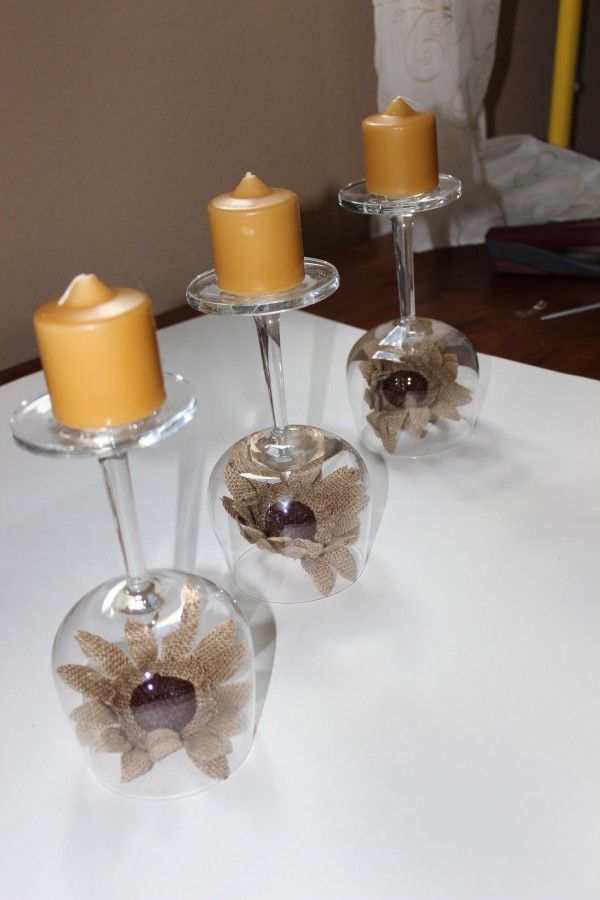 With fall sunflowers (napkin rings)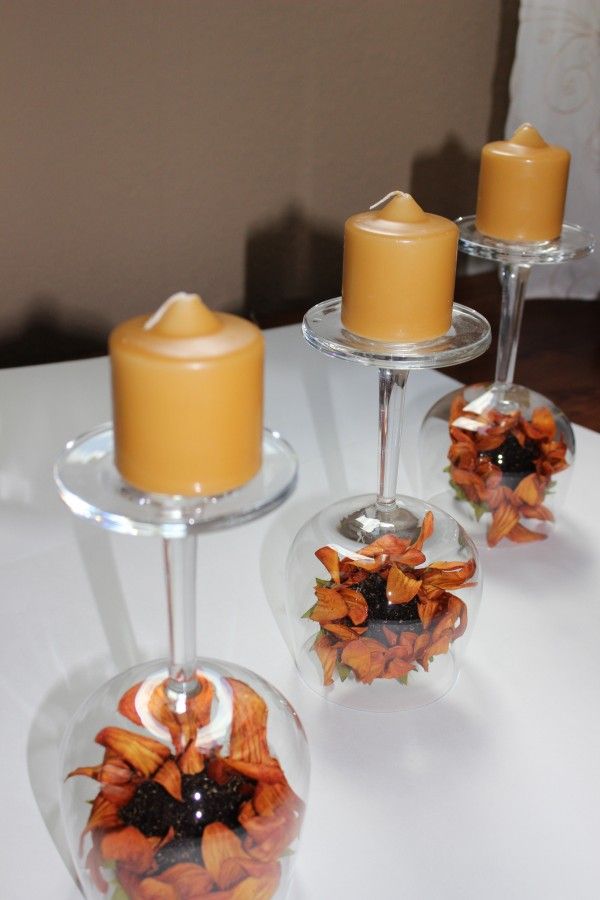 This is such a simple, seasonal way to use your old wine glasses! Wine glass centerpieces can be quick, easy and inexpensive if you use things already in your home Let me know if you have some more fun ideas!
This post has been shared at: On Sutton Place link party.