Golf centerpieces can be so much fun to make!  They can be made for a birthday party for an avid golfer, golf tournaments, high school or college golf team celebrations, or a golf fundraiser.  The second golf centerpiece can even be used to hold table numbers.  Here are two golf theme centerpieces, perfect for your golf party and to impress your golfing guests!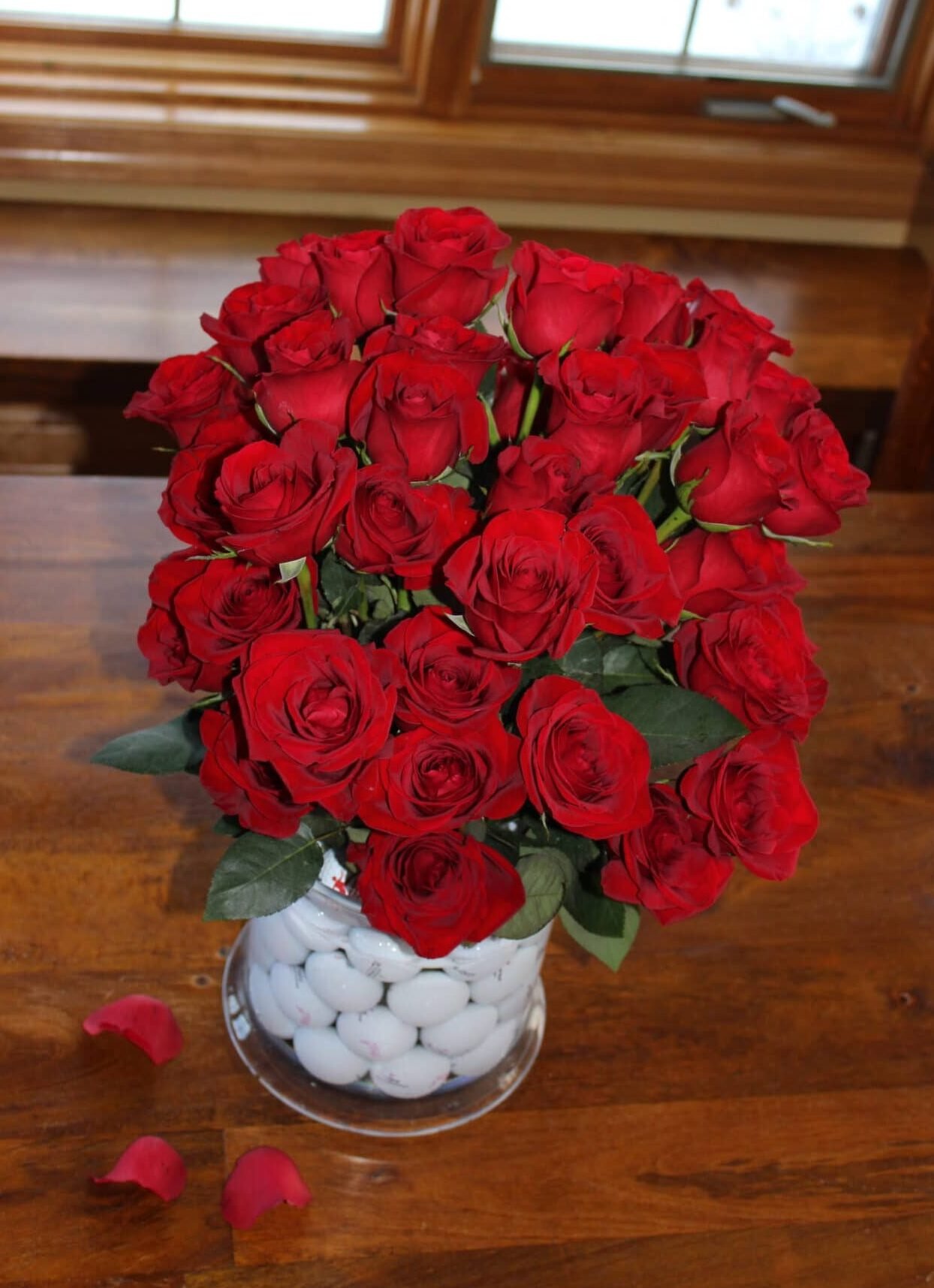 I am sharing two golf-themed centerpieces.  The first is the larger one with golf balls and roses and this was at the main party table.  If you don't already have the supplies needed for these party decorations, your local thrift store will most likely have them at inexpensive prices!
Supplies for the roses and golf ball vase centerpiece.
Two vases. One was approx 6-7 inches in diameter. The second was roughly two inches smaller. There needs to be enough room between the vases for the golf balls.
Flowers - This was for a 50th birthday so there were 50 roses.
Golf Balls - enough to fit in between the first and second vase.
Instructions for the roses and golf ball vase centerpiece / golf decoration.
Place water in the smaller diameter vase.
Place into the larger vase.
Fill the area between the two vases with golf balls (A golfer will have lots of practice balls. Or, go to a thrift store and get cheap used ones).
For the flowers, strip all leaves off that would be in the water and make a fresh cut at the bottom of the flowers so they can absorb water better.
Arrange flowers so they look nicely spaced in the vase.
I add water into the larger vase so it kept everything more in place.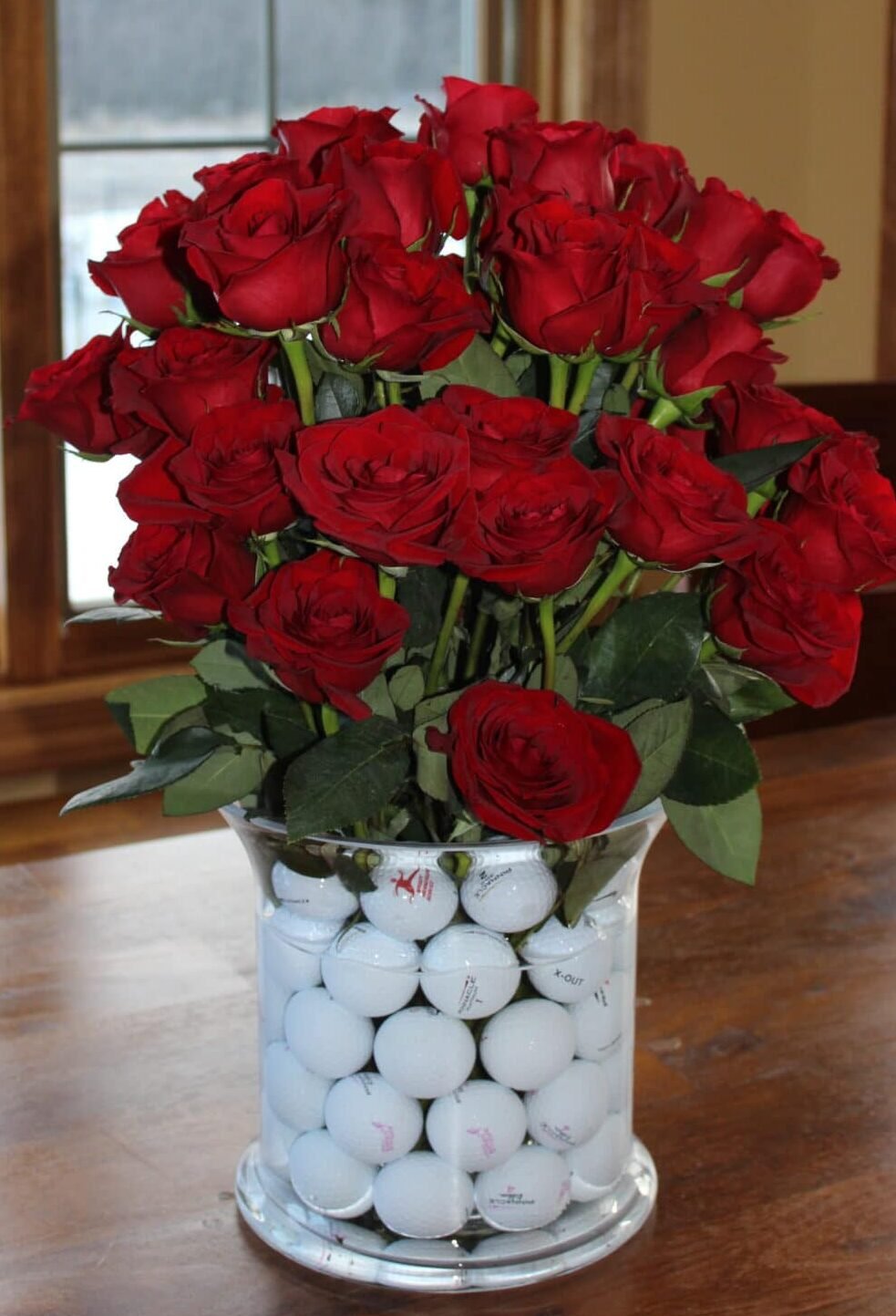 My second golf-themed centerpiece had three of these wine glasses sitting on the tables in the room.
Supplies for golf-themed centerpiece using golf ball under wine glass.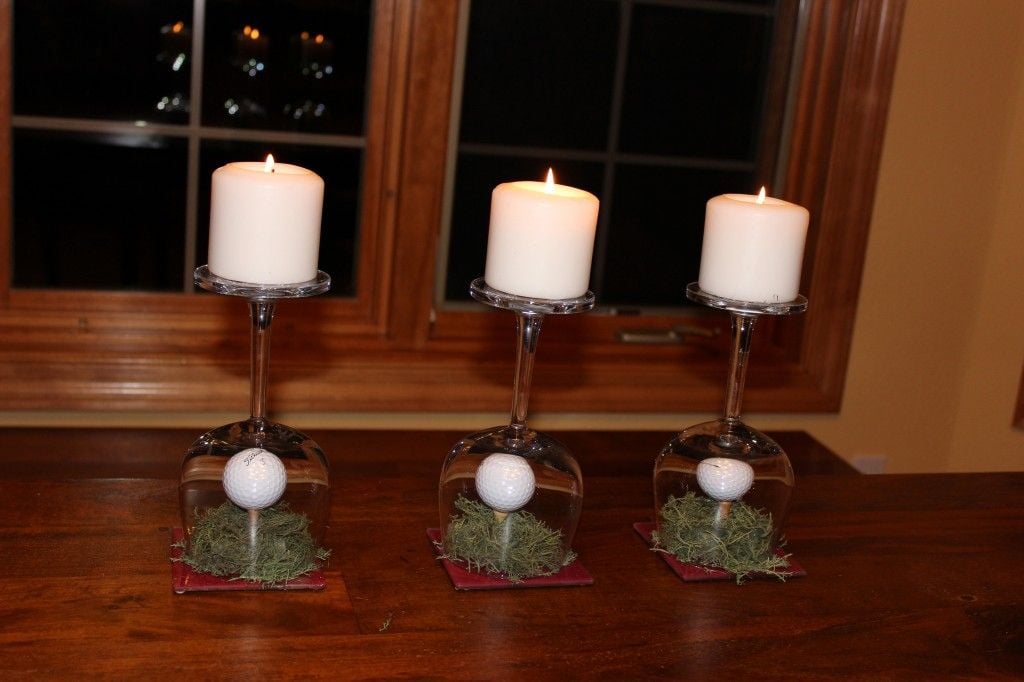 I arranged three wine glasses per table.  For smaller tables one would be perfect.
3 4x4 inch tiles to place everything on (makes them easier to move!)
3 Large wine glasses (check your supply or go thrifting)
3 small pillar candles or votive candles (I found the IKEA ones are the perfect size)
3 2-inch thick pieces for green floral foam (to stick the tee into)
3 golf tees
Green moss from the dollar store
glue gun
3 golf ball
**I tried putting sand on the tiles during my first attempt but it didn't work out well. They got too messy and it was impossible to transport without totally destroying the display.
If you don't want to use a golf ball as your main theme item, take a look online for golf party supplies.  You may find something you like.
Instructions for golf-themed centerpiece using golf balls and wine glasses.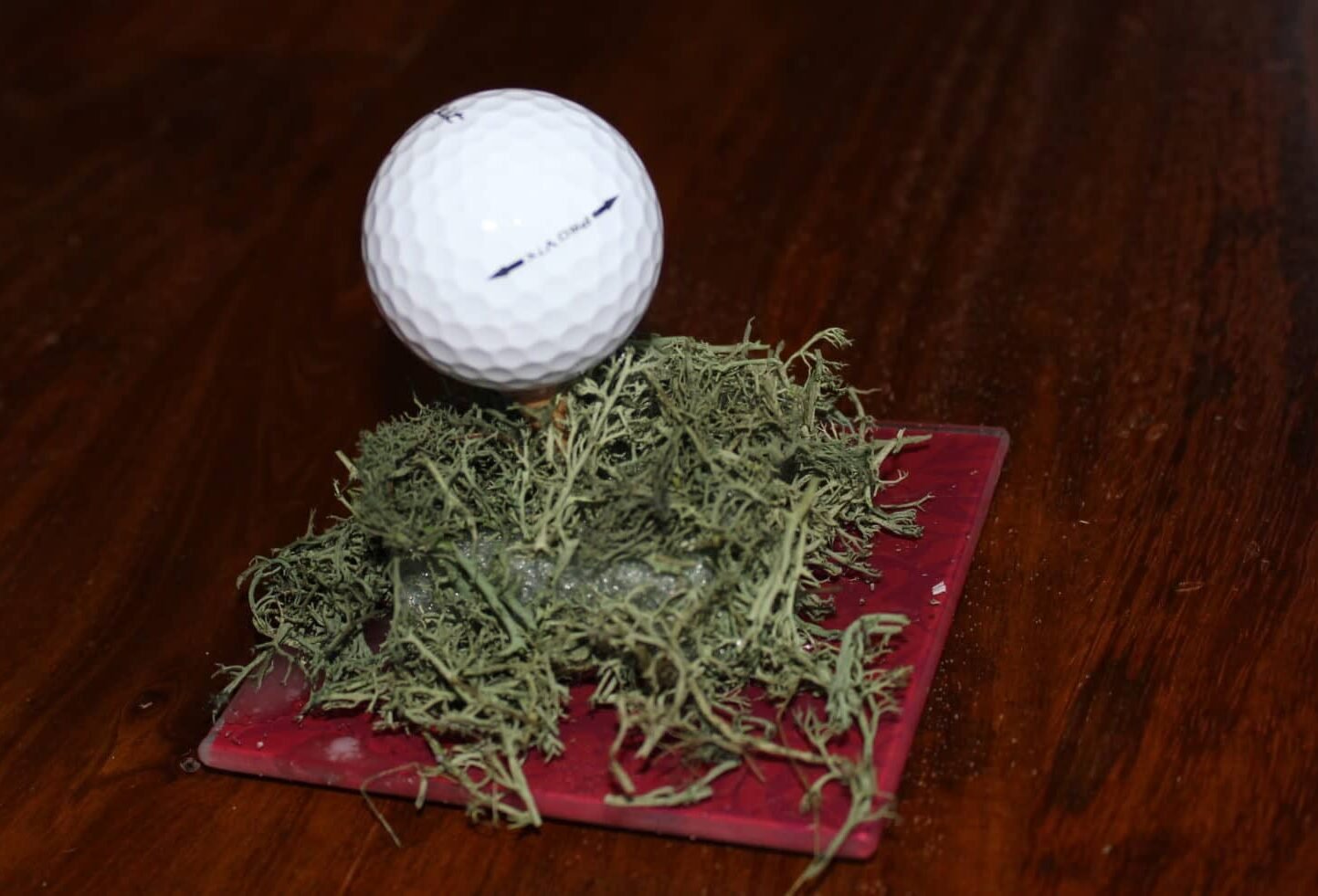 Use the square tile as a base.
cut the floral foam so it easily will fit in the wine glass
glue the floral foam onto the tile using a glue gun
using the glue gun, glue the dollar store moss onto the floral foam
I broke off part of the tee so that it just fit into the foam (2 inches)
place the golf ball on the tee.
Place upside down wine glass on your golf ball on the tee
Put a candle on the wineglass base.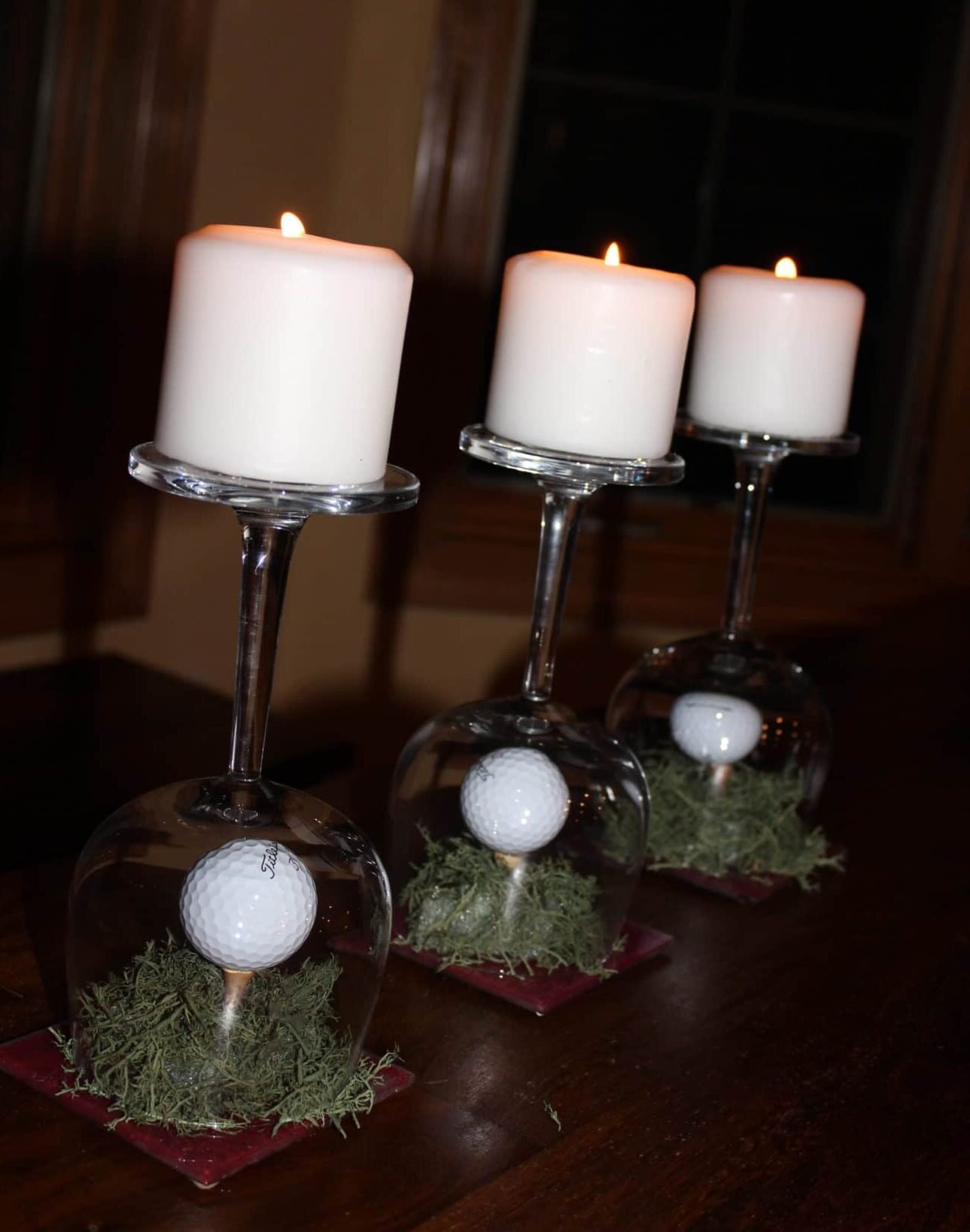 This is a variation of having a flower under the wine glass. It's a great use for those wine glasses that you have but don't really like anymore or don't use. There are so many different ways to use them!  I've also used them for fall table centerpieces.
Thanks for looking!
(first published March 28, 2013)