I love this Valentine's Day Centerpiece. Maybe because it's not too 'Valentine-y'? It's pretty, has a red theme, uses candles, wineglasses and roses. I think it's perfect for Valentine's Day. Or any other special day!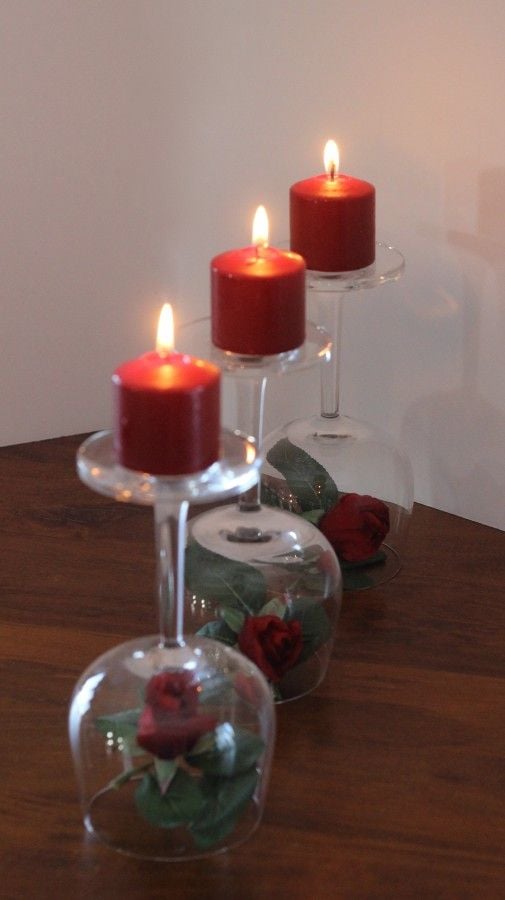 Roses, wine(glasses) and candles as a Velentine's centerpiece.  What could be more romantic?  Seriously though.  Our's isn't a house that does much for Valentine's Day.   A Valentine's Day centerpiece is usually about as good as it gets!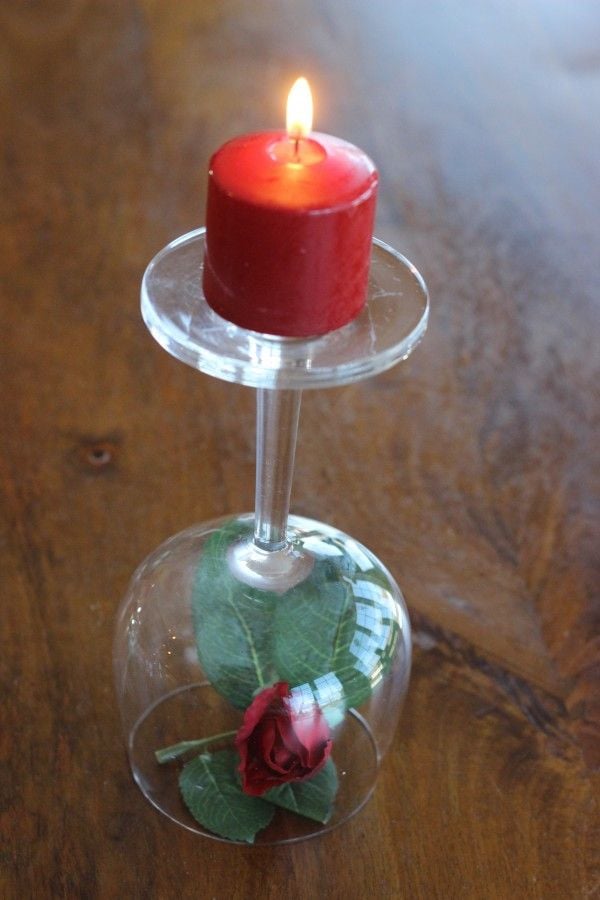 Except this year, some ladies in the neighborhood will be coming by for lunch.  But they don't know about it yet.  Shhhhhhh, don't tell them.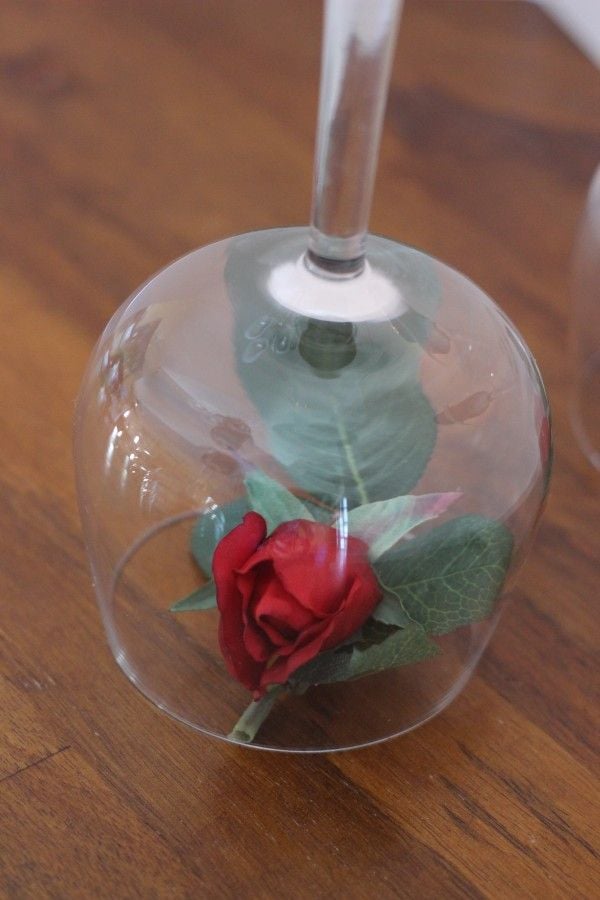 A red rose under the wineglass and a red candle.  It really doesn't get simpler than that!  And, you can just use what you have!   Honestly, I have a set of wine glasses that I use just for these types of centerpieces.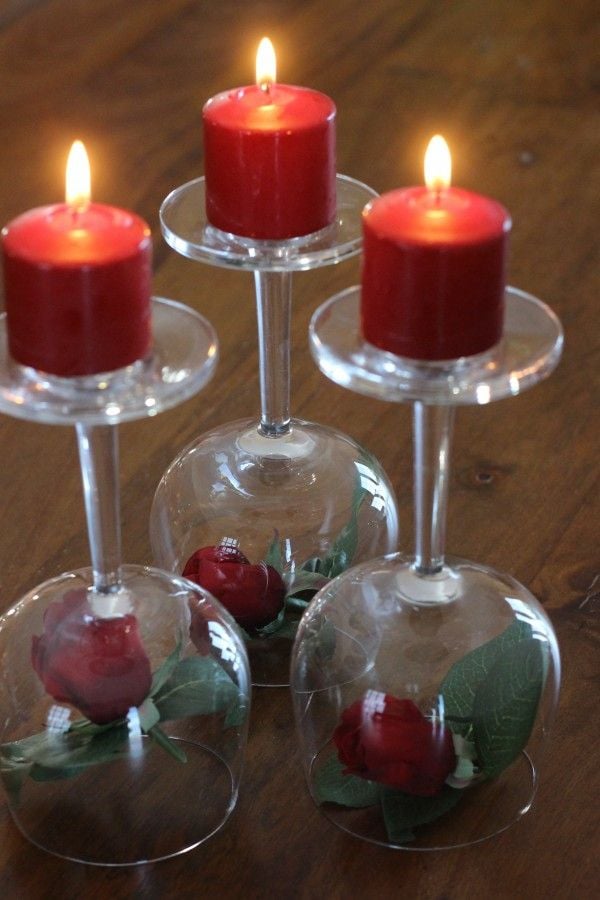 Do you like the Valentine's centerpiece lined up down the center of the table or grouped together like above?
My first wine glass centerpieces were actually for a golf-themed centerpiece for a birthday party.
Click through the link to see the golf centerpieces.   Or, take a peek at my fall wineglass themed centerpieces.
Looking for super simple but cute Valentine's Day cupcakes?
Sometimes we just need a reminder that it's OK to use cake mix!
Three Ingredient Strawberry Valentines Day cupcakes