These three ingredient strawberry cupcakes are really good!  My guys were hovering waiting to eat them.  I had to shoo them away so that I could take pictures for you.  Then two minutes later they'd be back.  And, yes, they do taste as good as they look.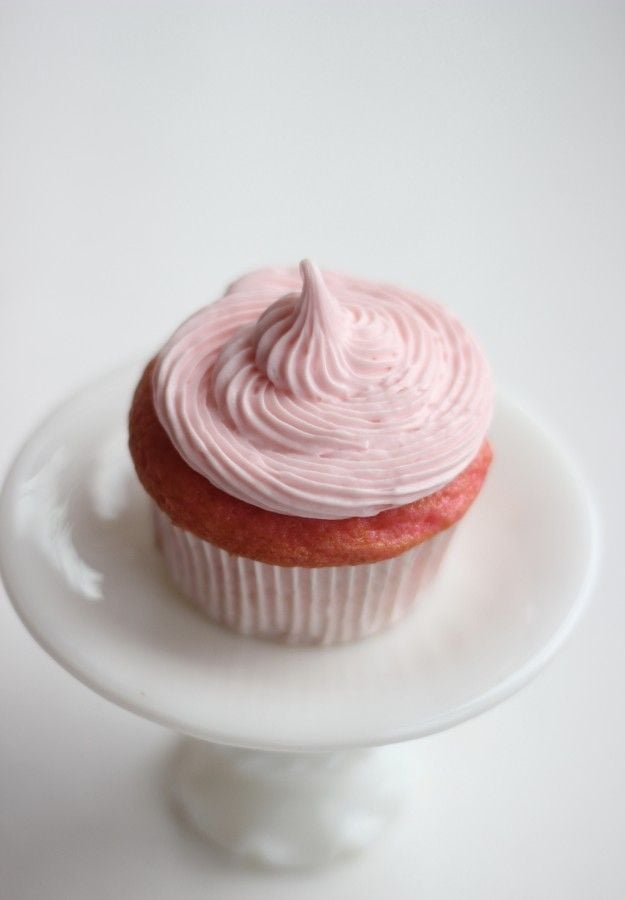 This is a 100% a cheater recipe.  But, if you make these strawberry cupcakes look pretty, no one needs to know!  I know some of you are going to cringe when I show you the three things I used.  And yes, there are many healthy alternatives out there.  But, this is a treat.  And a quick treat when you need something really fast that the kids will love!
Ingredients:
Strawberry cake mix
12 oz strawberry soda (a can has 12 oz in it)
1 or 2 containers of strawberry icing.
(depending on how thick you spread the icing. If piping it, like I show you, it takes more. But, looks sooooo good.)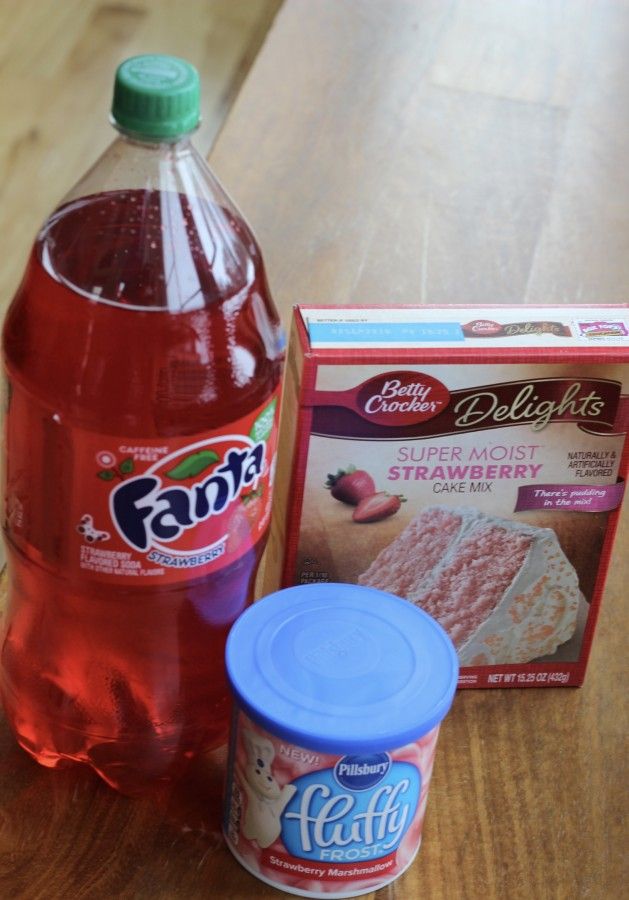 Directions:
Preheat oven to 325 degrees Fahrenheit
Mix the soda into the cake mix.  Make sure it's well mixed but don't go crazy mixing it.  If there are a few small lumps, that's ok.
I lined my muffin tin with cupcake liners.  I like my cupcakes big so when I make this, it makes 18.  Each well was filled just under ¾ full.  If you did ⅔ full, you could probably make 24.
Bake for 18 minutes, testing with a toothpick to see if done.  Let them cool before frosting.
If you have piping tips, you can make your cupcakes look fancy.  I use the disposable bags because it's just a ton easier.  If I'm making these cupcakes, then I don't have the time to try to clean the reusable bags.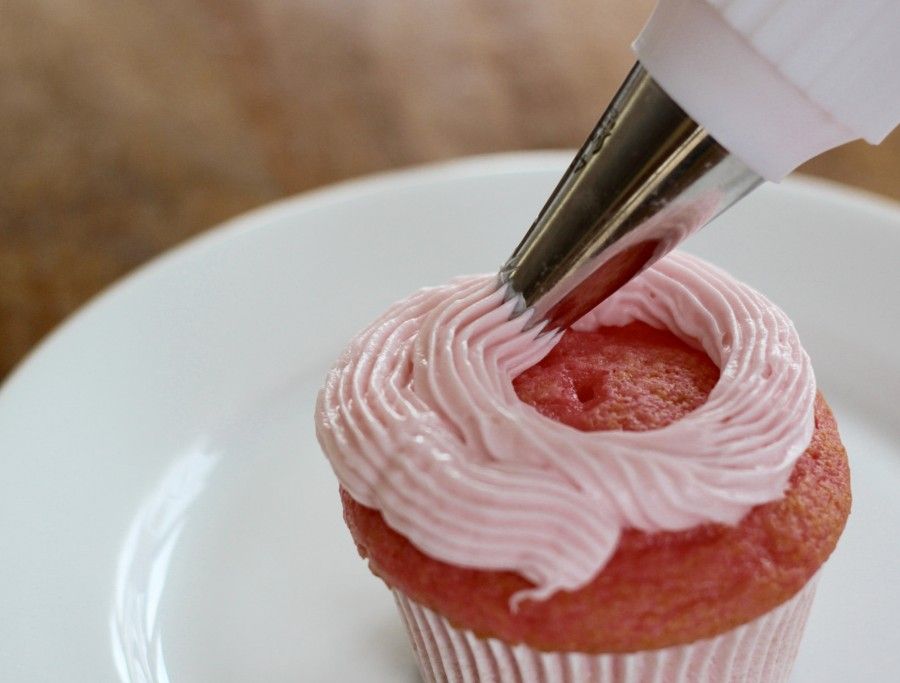 These are perfect for a Valentine's Day treat.
Just display them with some cute red hearts and you have the prefect valentine treat for kids : ) .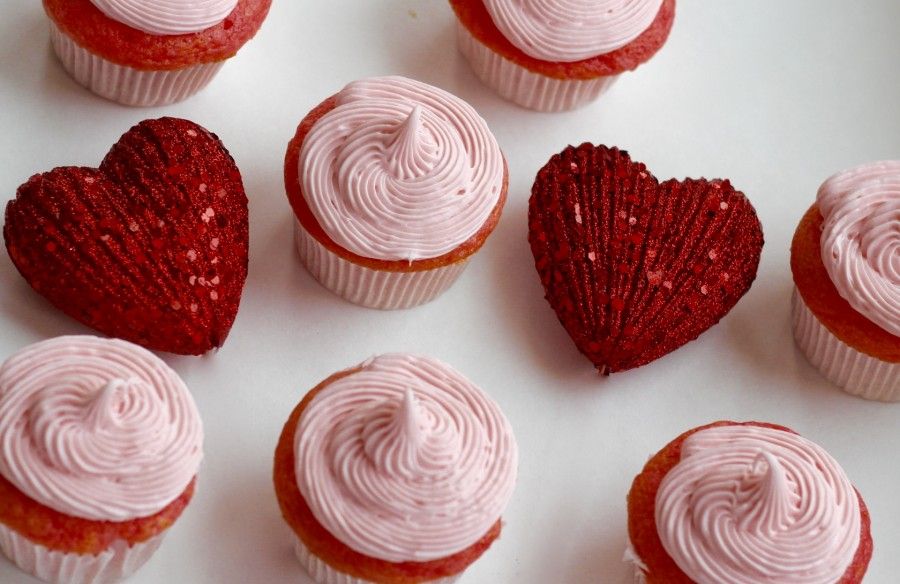 Seriously, these are really good.  Three ingredient strawberry cupcakes are obviously an occasional treat.  But, I guarantee if you do make them, they will disappear quickly!
Pin this image below if you would like to add it to your Pinterest account!