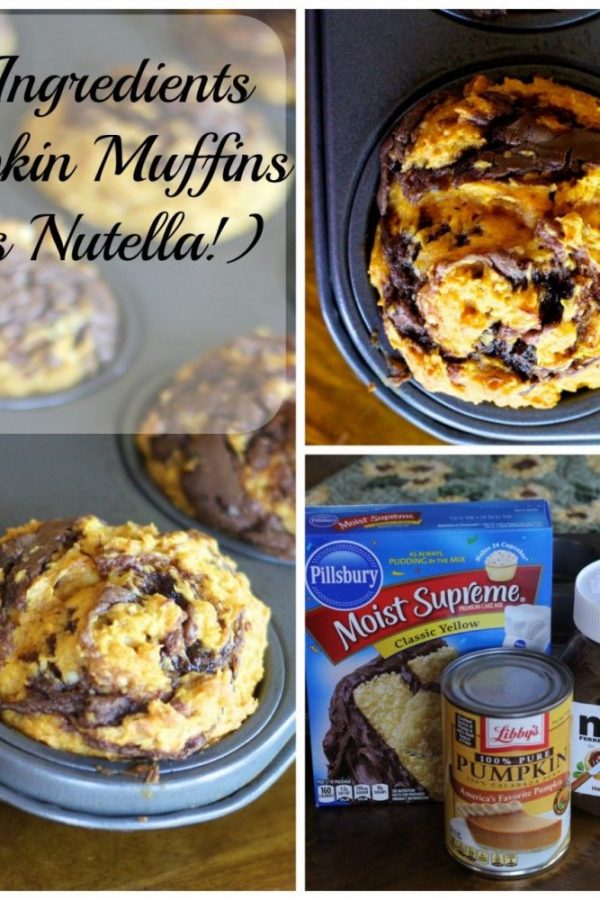 My two ingredient pumpkin muffin post seems to be popular at this time of year! I have receieved many questions and recieved some suggestions too. Thank you everyone who took the time to read it, share, comment and make suggestions. Let me tell you my favorite variation of the two ingredient pumpkin muffins. I guess if you add another ingredient it's a three ingredient recipe? But if I called it that, people wouldn't realize I'm starting with the super easy two ingredient recipe and just telling you about my favorite variation.
I like using a box of yellow cake mix with the can of pumpkin mix if I'm planning to add a little bit of Nutella on top. Mmmmmmm. These two ingredient muffins can be made with different cake mixes as the base. But, below is my favorite version.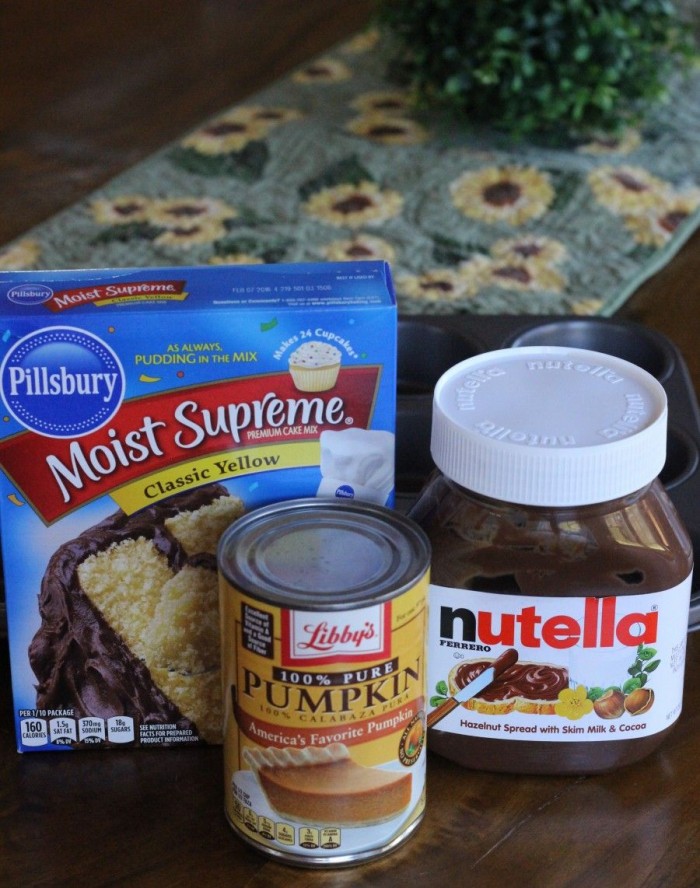 Ingredients:
1 box yellow cake mix
1 - 15 oz can of Pumpkin puree (NOT pumpkin pie filling)
Fun optional ingredients - 4 tablespoons Nutella - (the recipe below), OR
1 cup chocolate chip
Directions:
Preheat your oven to 350 fahrenheit
Pour cake mix into bowl and add the canned pumpkin.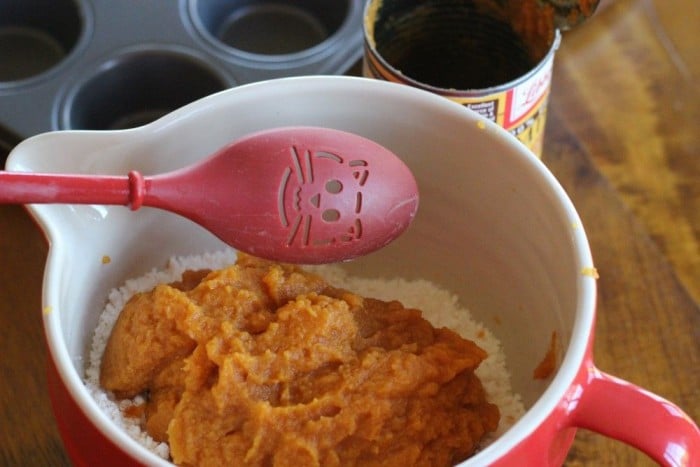 It doesn't hurt to use your favorite spoon! Yup, that's still my kitty spoon!
Stir together the cake mix and pumpkin. Keep stirring, it will come together and will look like dough, I promise!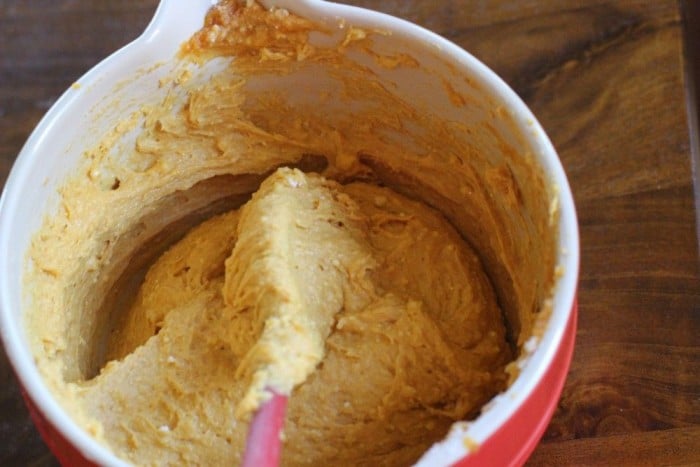 Make sure you spray your pan with no stick spray or use muffin liners. You don't have to, but, it will make your life much easier!
I LOVE using this scoop to portion and place the proper amount of dough into the muffin tin.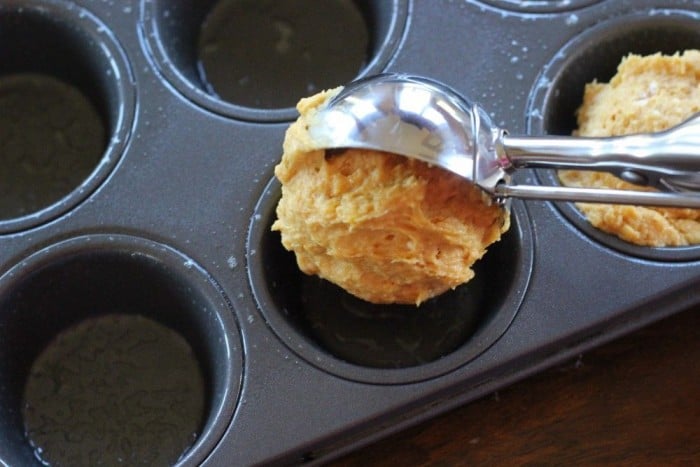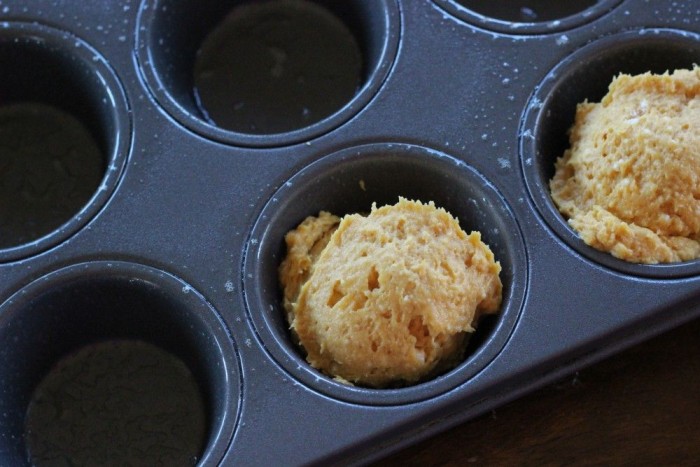 It keeps the portions evenly sized and keeps my tins neat and clean. No drips that I have to carefully wipe before I bake.
Now for the Nutella. I put a big glob into a microwave safe dish and gently warm it up (20 seconds, stir then another 10 seconds, stir again - in my microwave). The big glob of Nutella is about 4 generous tablespoons of Nutella. When you heat it, it's just easier to drizzle it on top of your muffin. Drizzle about a teaspoon of Nutella on each muffin.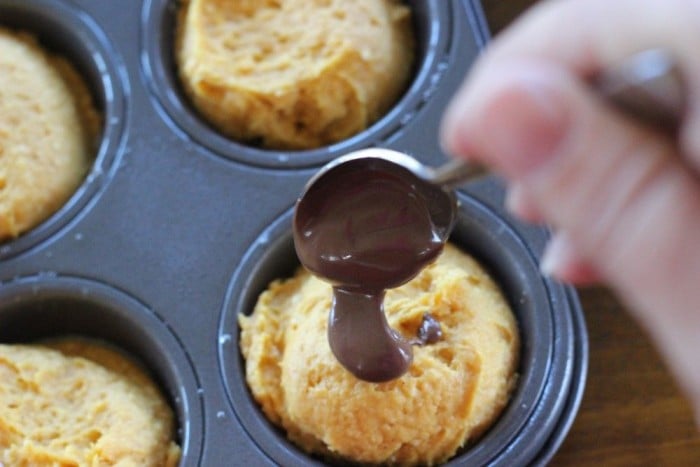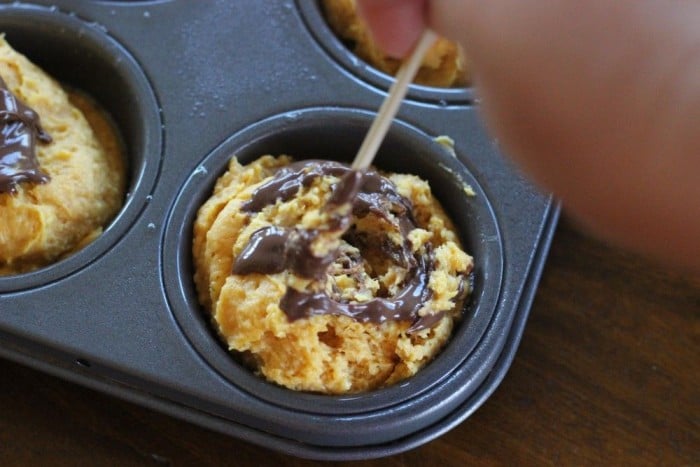 I used a skewer to stir the Nutella into the muffin dough. You want to swirl it in but not mix it.
Put into your 350 degree preheated oven for about 18 minutes. Check for with a toothpick to see if they are done. Oh, they smell soooo good when they are being baked!!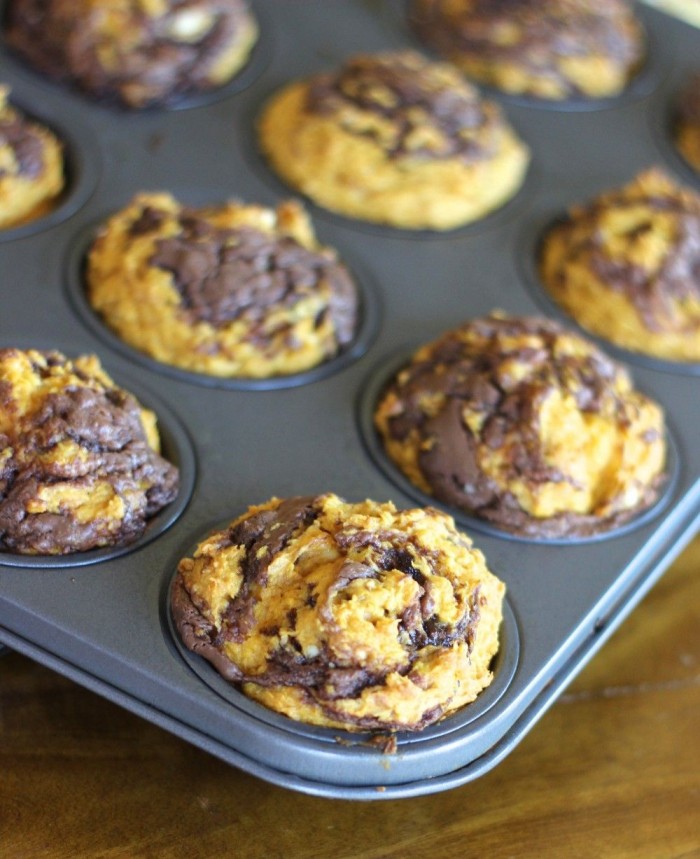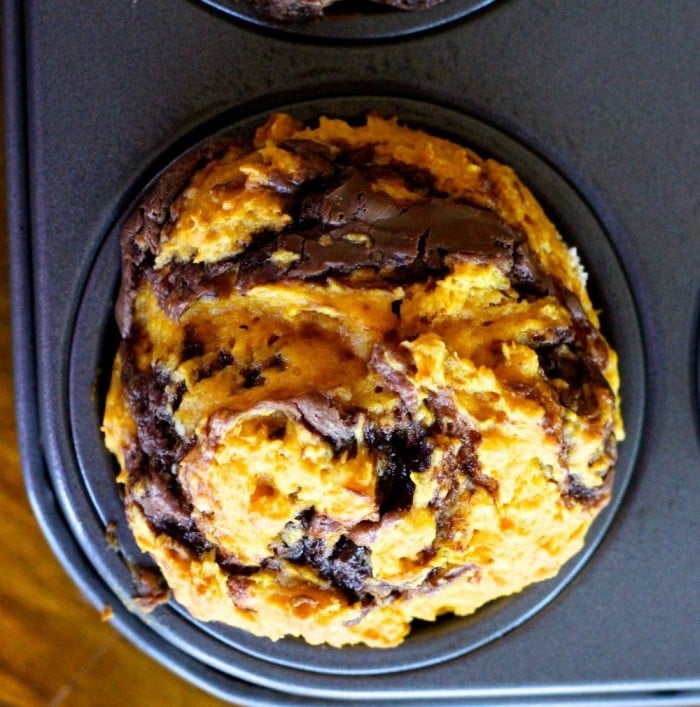 Mmmmmmmm!!!!
Don't forget, an alternative is adding about a cup of chocolate chips to the mix and pumpkin. My kids LOVE when I do that. Also, readers have told me they have added pecans on top prior to baking. Or, added some cinnamon sugar. This is such a simple, basic recipe, go ahead, make it your own. But, please, do share your creations!!