I have a delicious recipe for blueberry pumpkin muffins for you!  Who doesn't love pumpkin anything in the fall?  This is a simple, scratch recipe for you.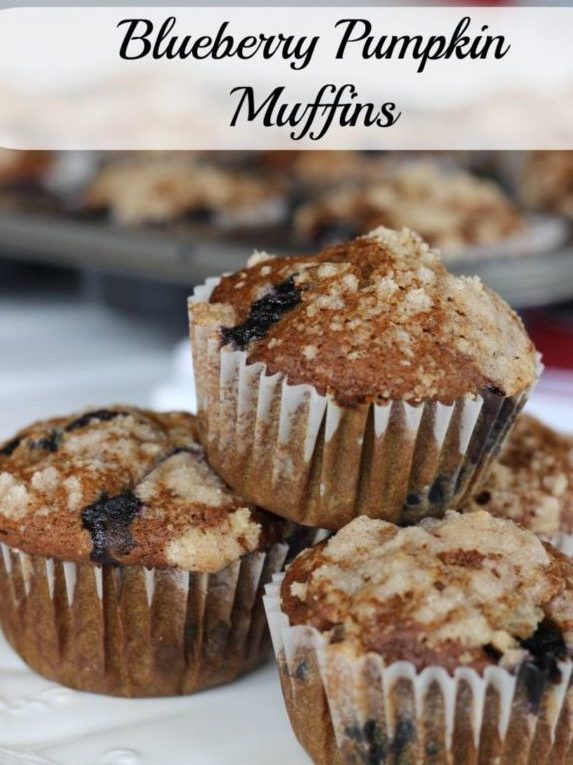 I often don't bake much in the summer.  It just seems so wrong to bake when you have the air conditioning on!  Do you feel that way?  So, once the weather gets cooler in the fall, I enjoy baking again.  It's just another thing I enjoy about the fall.  I love the cooler, crisp weather.  And, I particularly love that the humidity goes away.
An important baking technique.  Make sure when you add blueberries to any recipe, you coat them with flour.  Trust me, you want to do this.  The reason is, when the blueberries are coated with flour, they don't sink to the bottom.  They are evenly disbursed in the recipe and they don't sink to the bottom.  I really hate when that happens!  And, once I learned this trick, it hasn't happened since.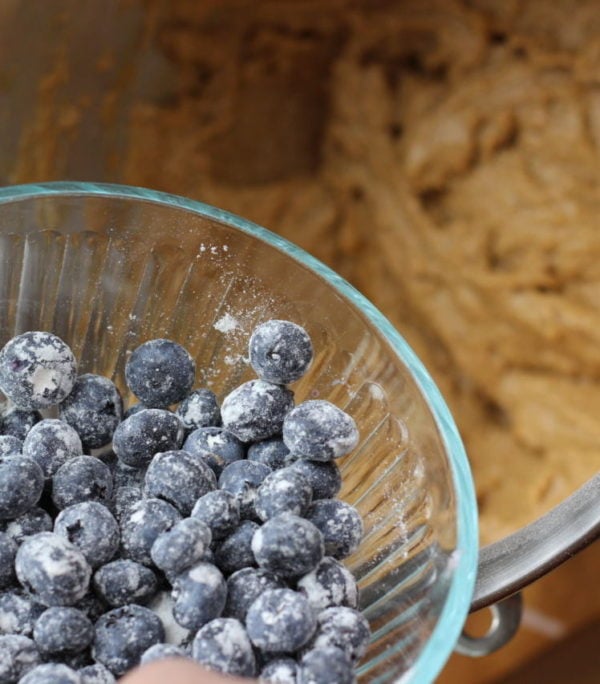 Flouring the blueberries is an extra step, but truly worth it!
One more tip.  Whenever you use a toothpick to test if muffins are done, avoid the fruit!  I know it may seem like common sense, but, I've had people comment that the toothpick doesn't come out clean (when poking fruit like the blueberries).  Try to poke the toothpick in the batter where you don't stop a poor blueberry!
You do want to let these blueberry pumpkin muffins sit for just a few minutes to cool a bit.  But, they are soooooo good!   The blueberries add tons of extra flavor and moisture.  Yum!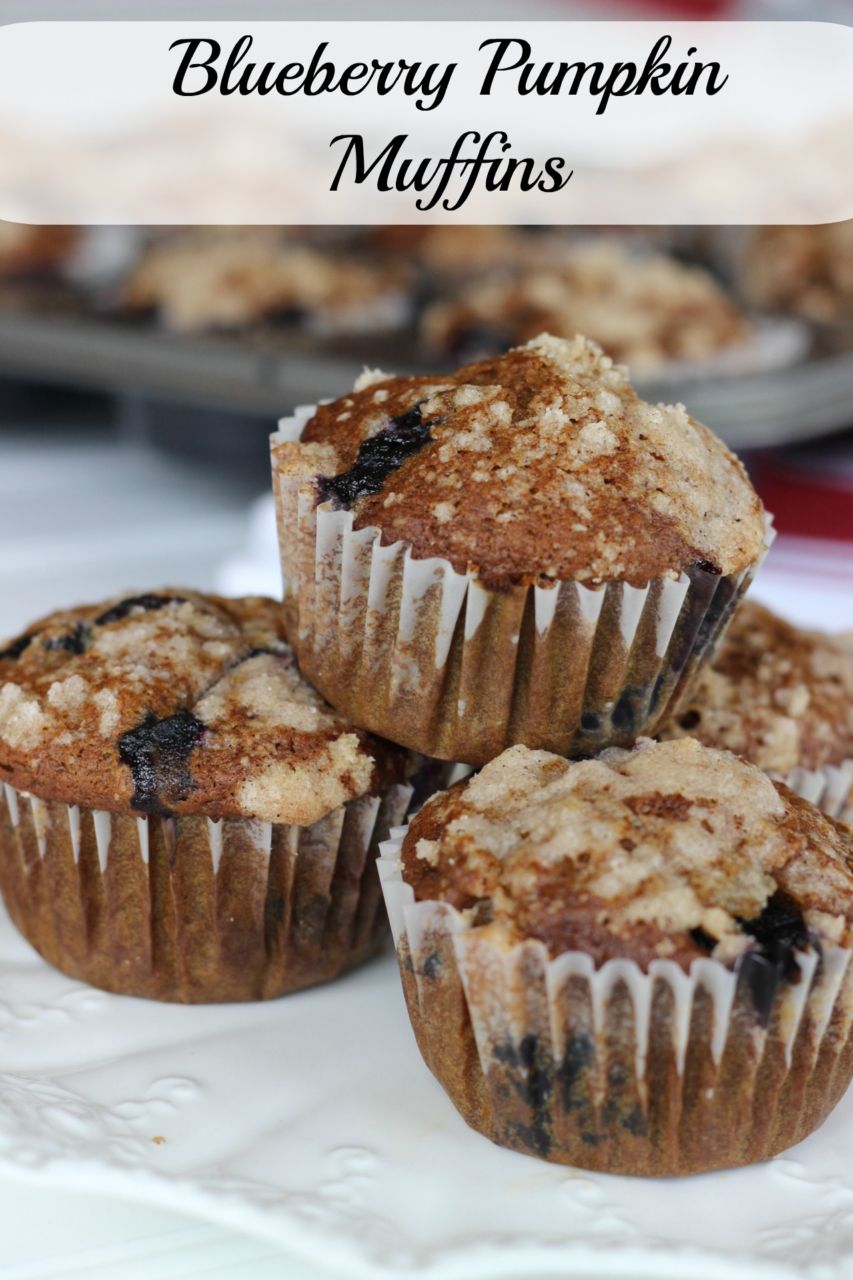 Print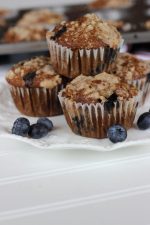 Blueberry Pumpkin Muffins
---
Description
1 ⅔

cups flour

1 tsp baking soda

1 tsp. baking powder

1

tsp cinnamon

1

cup

 canned pumpkin - 

not pie filling

¼

cup

 milk

 used 2%

⅓

cup butter

1

cup packed brown sugar

1 egg

1

cup fresh blueberries

1

Tbsp flour
2

Tbsp

 flour

2

Tbsp

 sugar

¼

tsp cinnamon

1

Tbsp butter
---
Preheat oven to 350 Fahrenheit.
Mix flour, baking soda, baking powder, and cinnamon. Just give it a good stir! Add canned pumpkin (not pumpkin pie filling), and milk and stir well until well mixed.

In a separate bowl, cream butter and sugar in large bowl. Add egg and mix until fluffy. Add flour mixture in small batches (about 4-5 batches), beating the flour mixture into the butter and sugar mixture each time.

In a small bowl, add 1 TBSP flour to the blueberries and coat.

Gently stir the floured blueberries into the muffin mixture.

Makes 18 regular sized muffins. Scoop paper lined tins about ¾ full.
In small bowl, combine 2 TBSP sugar, 2 TBSP flour, ¼ tsp cinnamon. Cut in 1 TBSP butter (until mixture is crumbly).

Sprinkle streusel evenly over muffins prior to baking.

Bake approx. 20 minutes, testing with toothpick (When toothpick comes out of batter clean, they are done! Avoid blueberries when testing with toothpick).

Cool for a few minutes and enjoy!
---