Hi Everyone!
Welcome to Momcrieff!  Where I share a little gardening and a lot of easy recipes.  Like, super easy recipes.  The kind that have three ingredients.  Like this summer watermelon salad.
A couple of days ago, I was explaining what I blog about to a fellow golfer.  I explained that I do a ton of really easy recipes and my readers don't like anything hard, complicated or with a bunch of ingredients.  Which is fine by me because I like easy recipes that use items I normally have at home.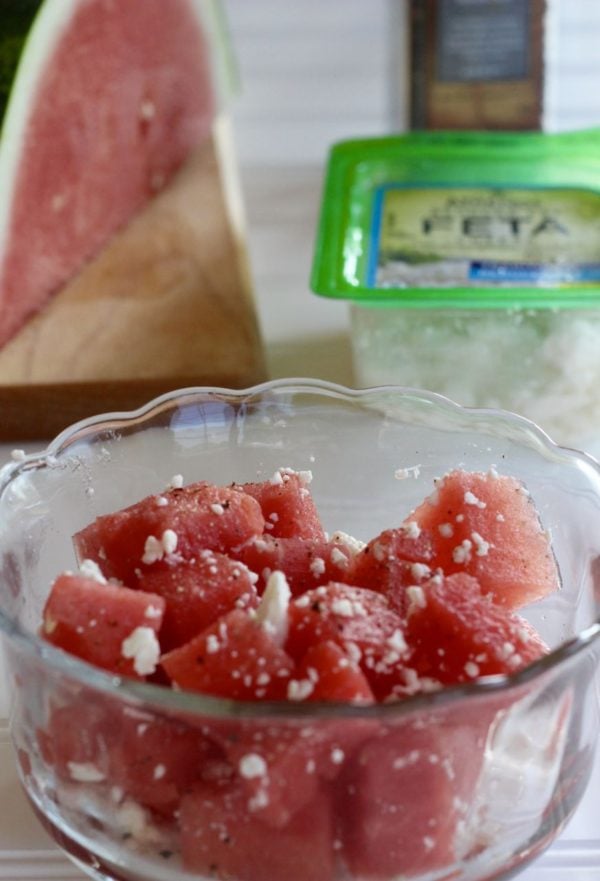 Thanks Christine for sharing your Summer Watermelon Salad with me!  I tried it and it was really good.  I wasn't sure when I heard what the three ingredients were, but they truly go together.
Ingredients:
Watermelon
Feta Crumbles
Ground Pepper
Directions:
Really easy directions for this Summer Watermelon Salad.  Mix watermelon, feta and ground pepper. Yup. That's it! I used a ratio of about 4 cups of cubed watermelon (a little smaller than inch cubes) and added about 1/2 cup of feta to that. Pepper is to taste. I like fresh ground pepper. So I did mix some in and then added a touch of ground pepper on top because it looks nice.
Think about serving this in a mason jar! Then you have pre-portioned servings.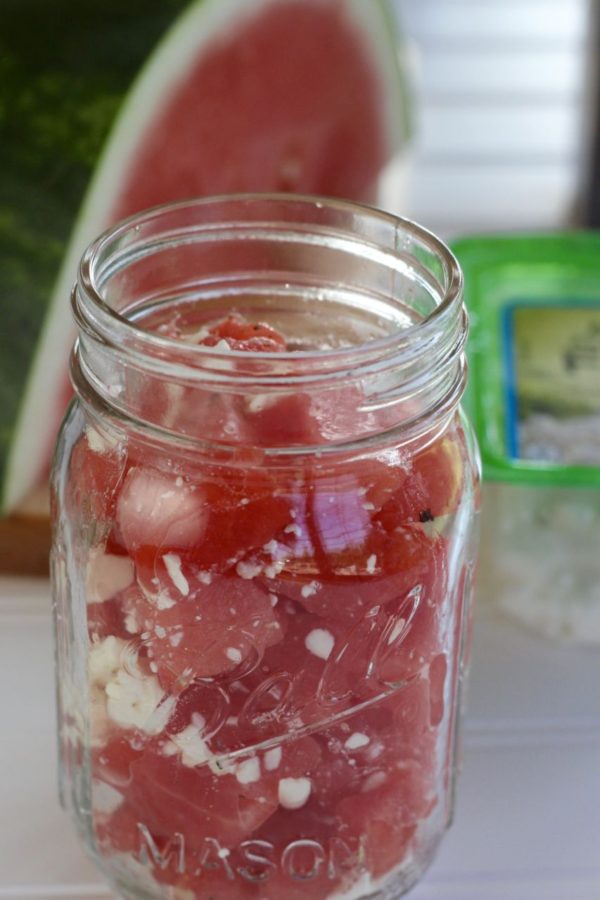 I wish I could make it more complicated, but it's a simple, simple recipe. One of those 'back pocket' recipes. You know, like when you invite people to grill out last minute. Or, you are going to someone's house and you want to bring a salad that's summery and a little different.
The melon and the feta are that sweet and salty combination that I love (think salted chocolate – yum). And the fresh ground pepper adds just the perfect amount of kick.  It takes a bowl of watermelon from boring to a different and interesting flavor combination.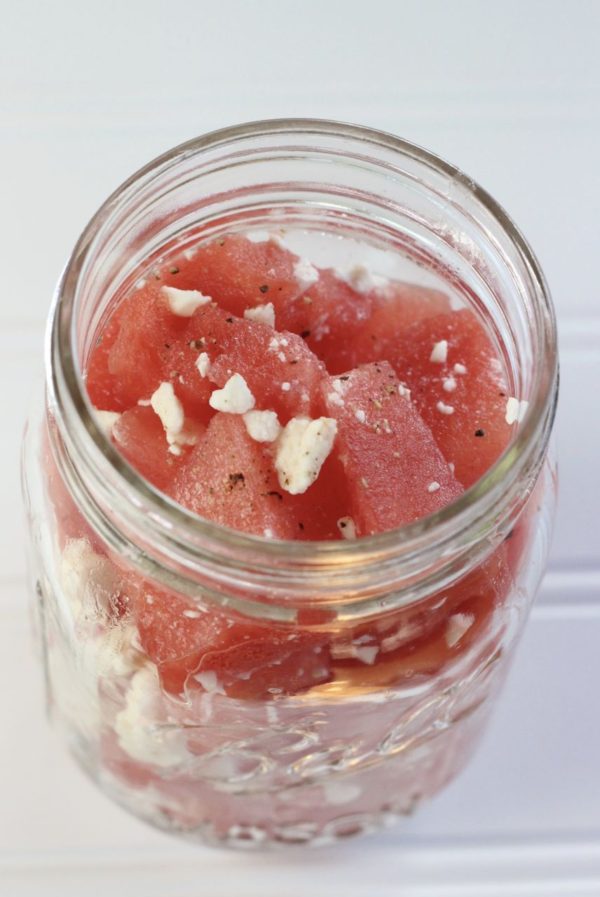 Enjoy this watermelon salad!  And, don't forget this one when you need to bring something to pass.  It's easy, looks good and tastes very summery!