Hey Everyone!  Welcome to my blog where you will find really easy recipes!  Today I'm sharing an easy three-ingredient salad.  This was probably the first salad that my kids actually ate AND liked!  Although the first time they ate it, I did have to tell them they also have to eat the lettuce : ).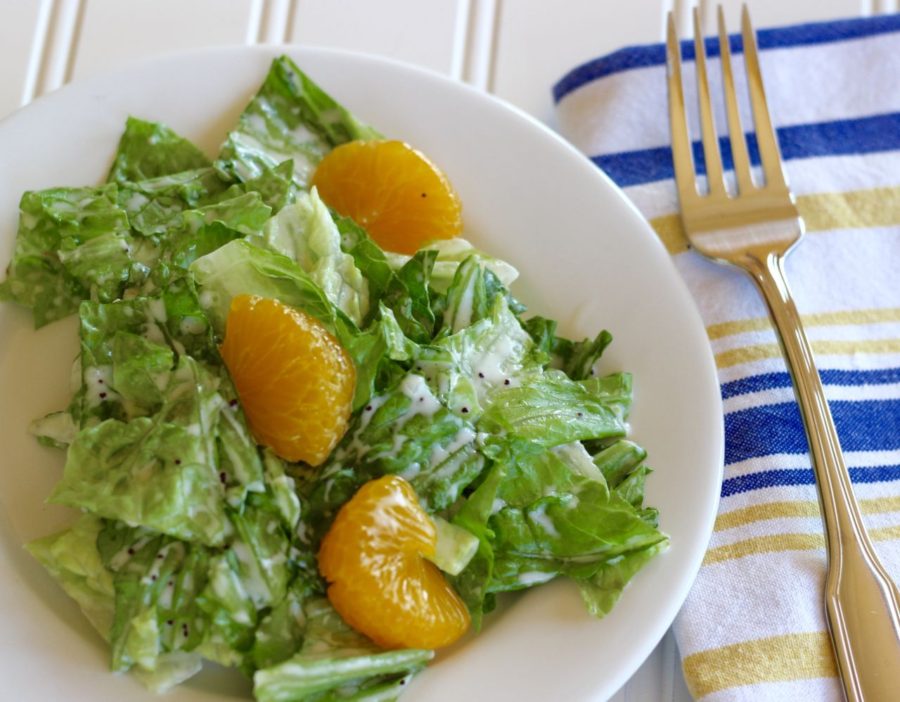 This is an older recipe that a friend shared with me about 10 years ago.  It's one of those back-pocket recipes that you can whip up in 5 minutes and no one is the wiser.  You can also substitute fresh fruit, when in season.  I've made it with fresh strawberries and also raspberries.  Blueberries would be good too!
Another benefit of this recipe is that you can mix it together right before you serve it.  So, even if you are going to someone else's home, bring the lettuce (already in bite-sized pieces) and then bring the mandarines and the salad dressing.   A little tip.  Reserve some of the mandarin pieces so you can put them on top of your salad right before serving.  The color always looks great against the lettuce!
Three ingredients!  And, here they are: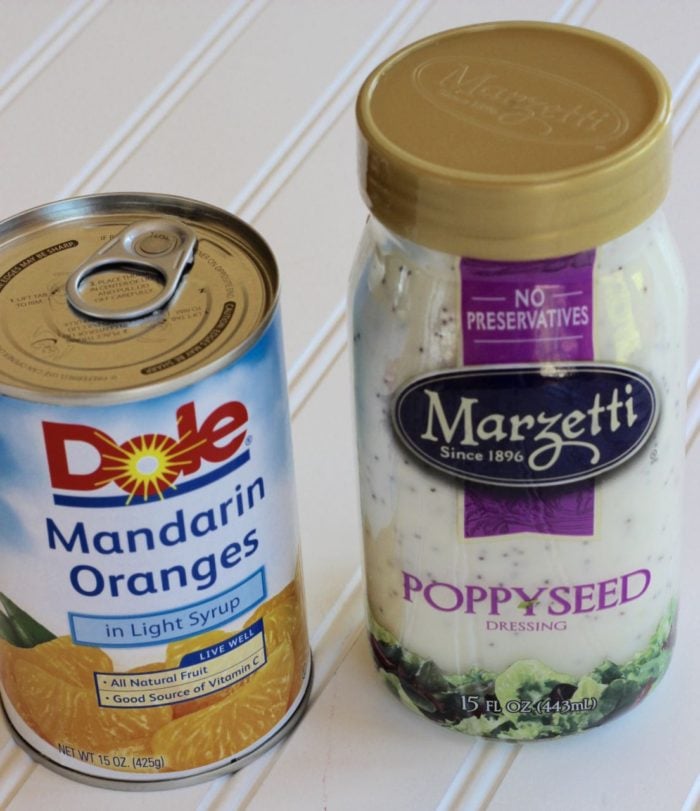 If you are going to make a cheater salad recipe, my one piece of advice is, buy top quality salad dressing!  I love this one, above.   And, I always use light syrup mandarin oranges.
Lightly coat the lettuce with the poppyseed dressing.  This is a nice sweet dressing, but not too sweet.  I think that's why kids seem to like it.  Plus, what kid doesn't love mandarin orange pieces.  Don't forget to tell them they have to eat the lettuce too!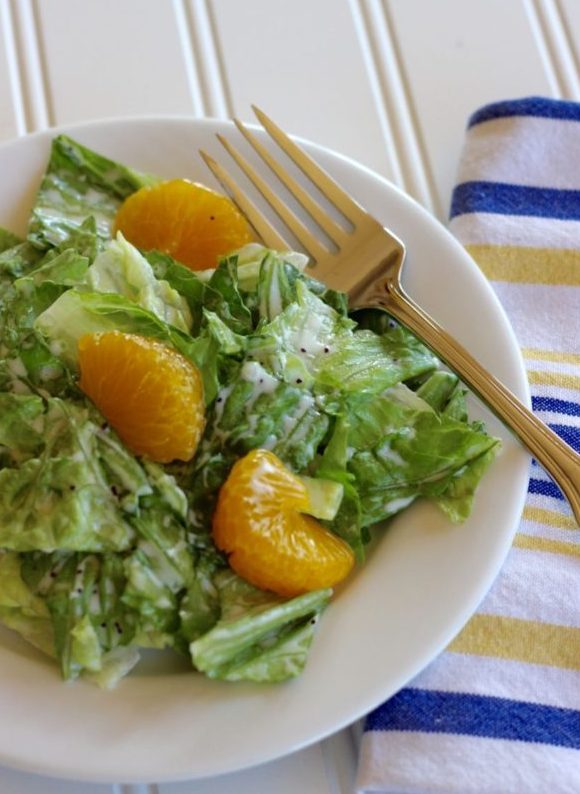 Yum!  Enjoy.  Make sure you drop by again to see more easy recipes on my site.
Looking for some other delicious salad recipes?