Asparagus salad. So simple, fresh and a wonderful change from the veggies we have been eating this winter. I'm done with squash. Am tired of green beans. Corn is a carb so it's a no, no. Carrots, I read, are high on the glycemic scale. Yes, even veggies have issues!!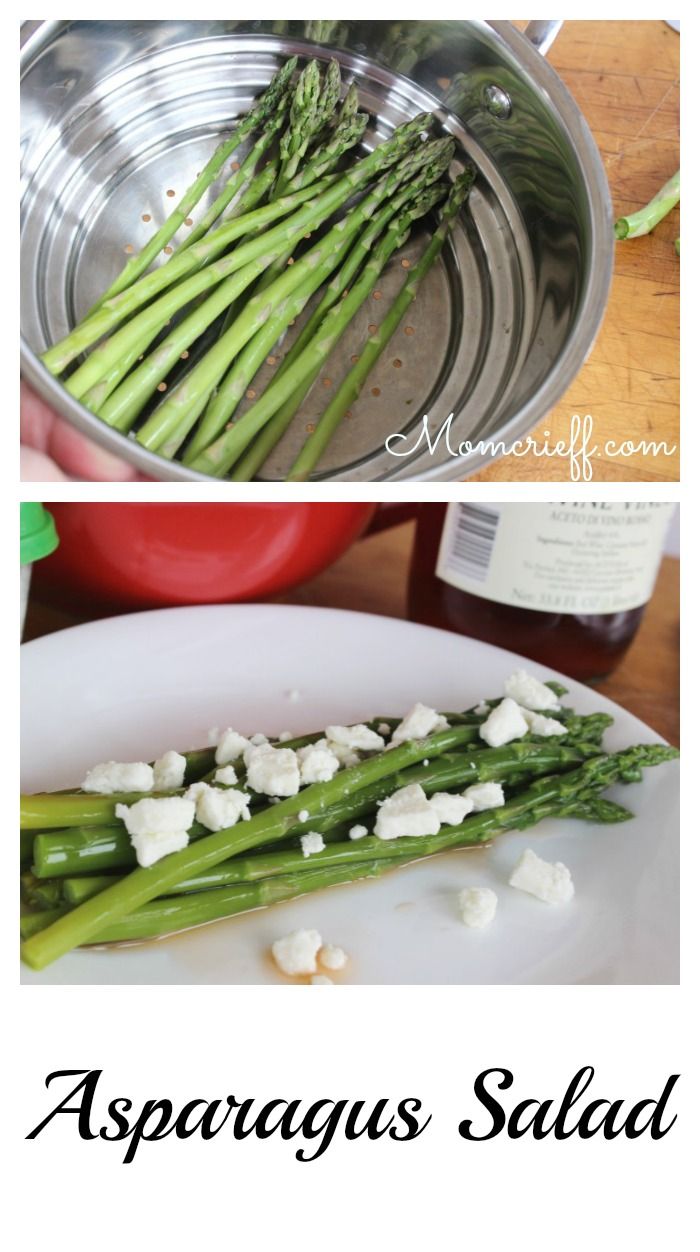 Asparagus must be coming into season now. I'm seeing it in all the grocery stores at decent prices. And it looks so green and fresh! I've always loved it but my favorite asparagus salad was in a little Italian restaurant in Naperville, IL. This recipe is a much-simplified version and thus is actually low calorie.
Three ingredients!
Asparagus
Balsamic vinegar or Red wine vinegar (I just use grocery store variety)
Feta cheese
Trim about 1 1/2 to 2 inches off the bottom of the stocks. This is the tough part. There are fancier ways of doing this but I just cut it off. When you do this, it fits much better into your steaming basket.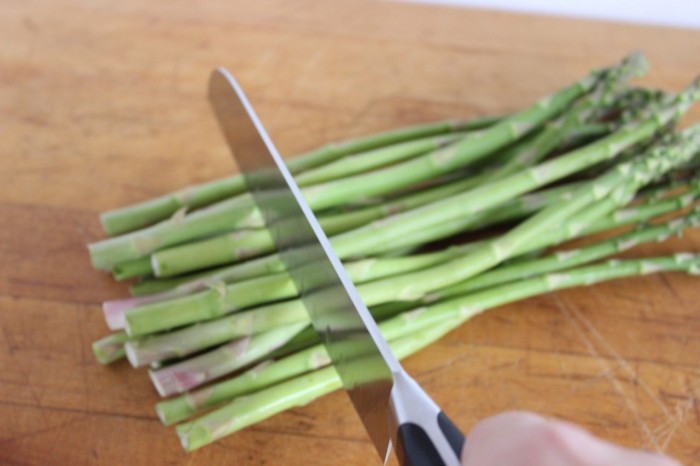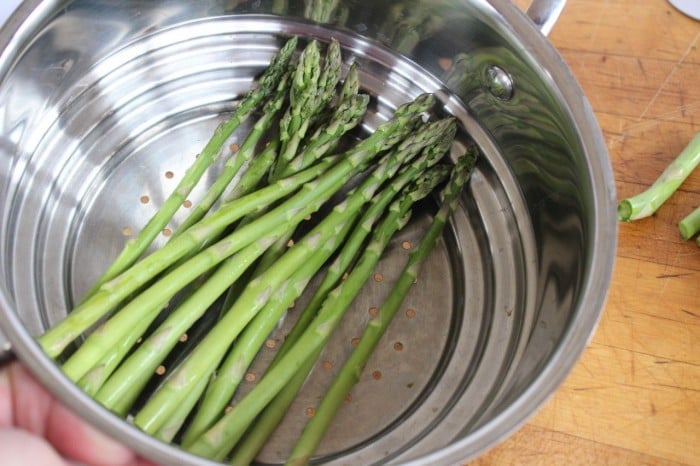 Steam for about 4 minutes. You want it to be tender but still a little crisp. If you are steaming a lot, you may need to add a minute.
Plunge the asparagus into an ice bath to stop the cooking process and to cool it.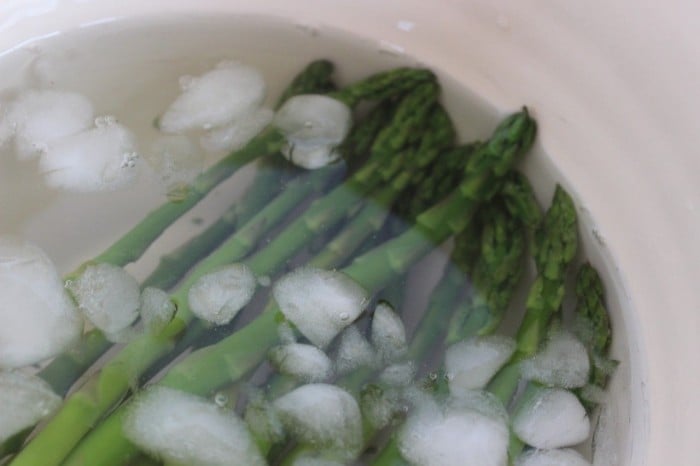 Plate your asparagus, drizzle your vinegar on it and then sprinkle your Feta cheese on top. I LOVE this for lunch! It's fresh, light and filling.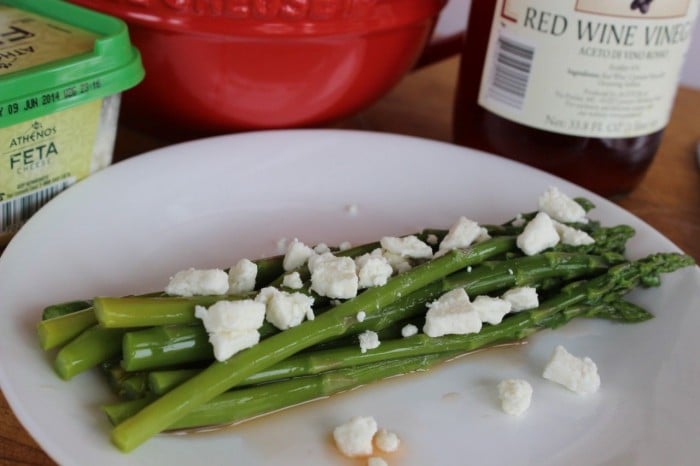 Hint: If you are making this for yourself, and don't need to take pictures of it, just cut into 1 1/2 inch pieces prior to steaming. It's more fork friendly this way :).
Enjoy!!
***Looking for another asparagus recipe?  Check out my Asparagus with crispy Prosciutto recipe!  Great appetizer, snack or light lunch!***
Google+