Asparagus is in season!! How do I know. Well, if you go to the grocery store, the price is about half of what it was a few weeks ago. I am so ready for some fresh vegetables. And for veggies that I haven't eaten every week for the long winter months.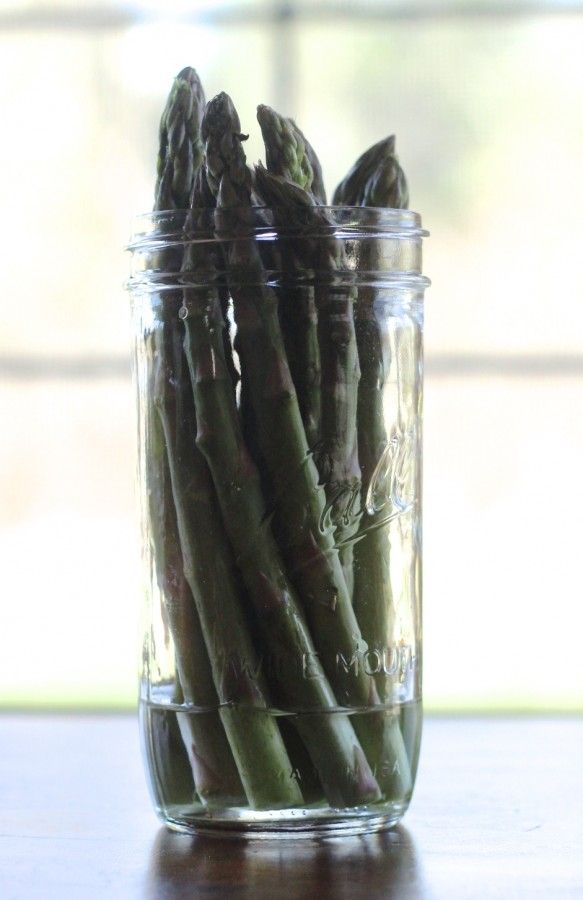 The best way to store asparagus is standing up in about an inch of water. Honestly, there are ways to keep it in the fridge but I think this is one of those veggies you should use as soon as you can. Like the day you buy it or the next day. After that, the taste starts to change and I just think it doesn't taste as good.
I also love prosciutto. It as an awesome Italian deli meat. This is a super simple appetizer or, as I've been eating it lately, a nice light lunch : ).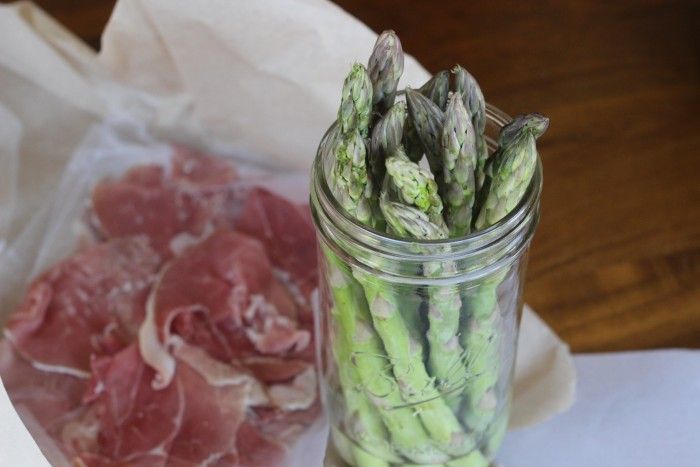 Cut off the tough ends of the stock. The thicker the stocks, the more you need to cut off.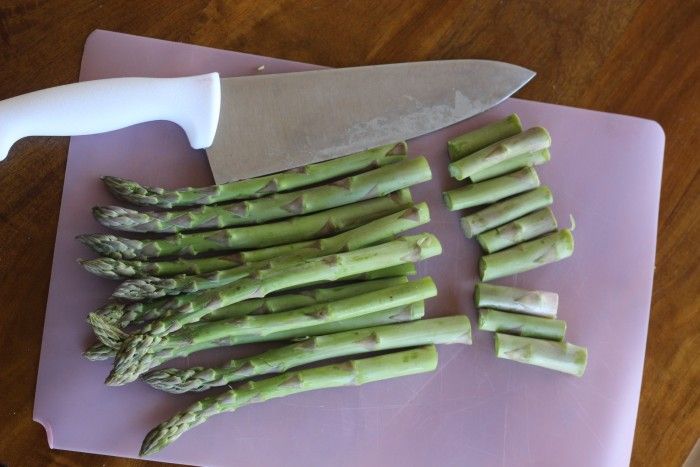 And yes, my little cutting board is pink. And, I'm so going to get rid of it.
Take the prosciutto and wrap each asparagus stock in it. You want to try to get really thin prosciutto. You don't want to wrap it thickly. Oh, and try to buy what I thing of as medium size asparagus. Bigger than pencil sized. About the size of your (my) baby finger.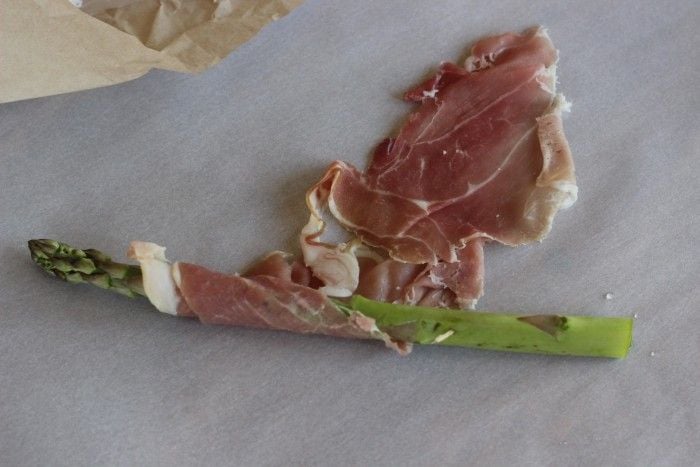 Start wrapping under the tip part.   And, if your Prosciutto falls apart, it's ok!  Just keep rolling it around your stalk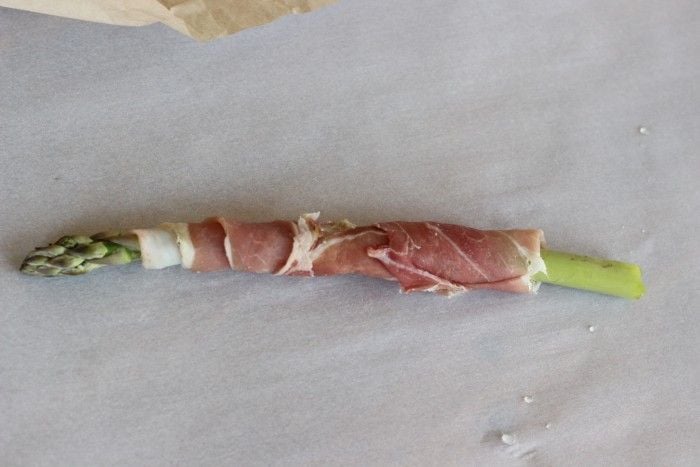 I usually cover my pan in tinfoil (to save on cleanup) and then put some parchment down.  Place in a 450 degree preheated oven.   About 10 minutes.  Give or take a minute depending on how thick your asparagus stocks are.   The asparagus will be nice and green and the prosciutto will look cooked and crunchy.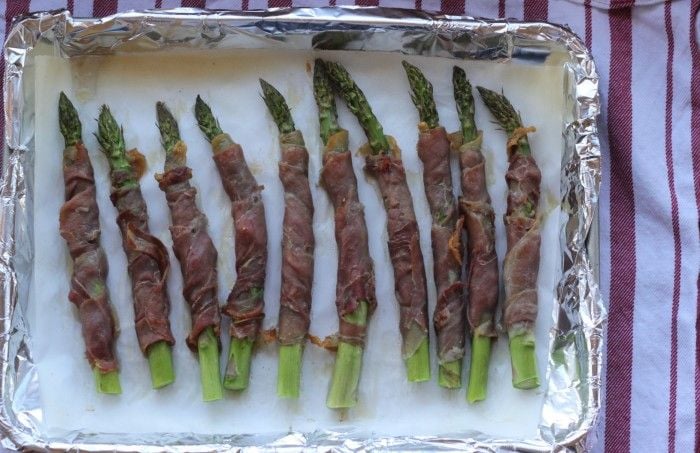 Oh my gosh this is good!  Yum!   Enjoy.
Love asparagus?  Try my recipe for Asparagus and Feta salad!  Seriously, go check out the recipe now.