My favorite orzo salad in a jar!  It's a capreze orzo salad.  With just a little bit of preplanning, this is an easy and quick salad.  It is bright and fresh looking.  Every time I serve it, it just disappears!
I like serving it in mason jars, especially if I've made it ahead. If you do make it ahead, put just a little dressing on it, and add some more just before you serve it. The orzo tends to absorb it (and that, for the most part, is good).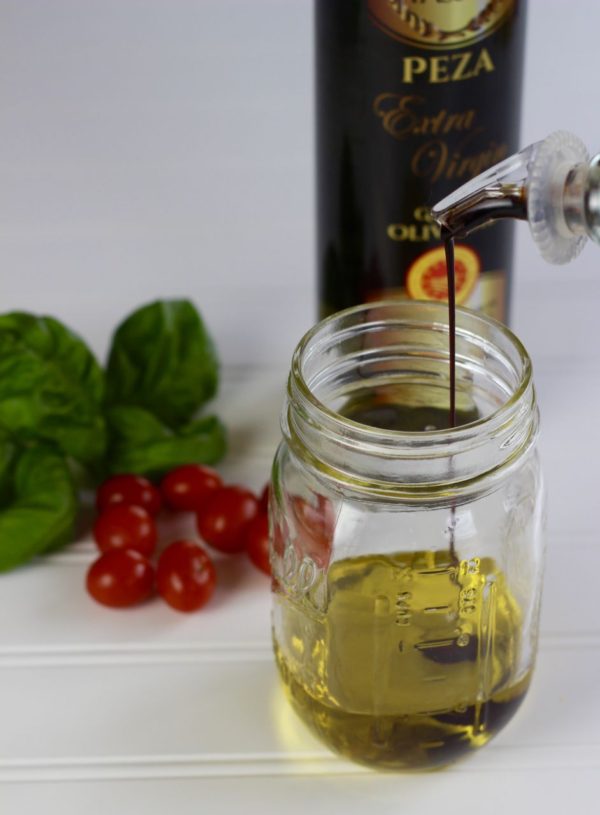 Ingredients:
1 cup dry orzo
8oz drained mozzarella pearls (small balls of fresh mozzarella)
1 Pint cherry or grape tomatoes
Fresh basil, cut in chiffonade (roll the leaves then slice thinly)
Ingredients, Balsamic Dressing
1/2 cup olive oil
1/4 cup balsamic vinegar
1/2 tsp salt
1/4 tsp pepper
1 large clove finely minced garlic
Directions
Cook orzo pasta according to directions. Make sure you do not overcook it! Drain, stir in about 1 to 2 tablespoons olive oil so the orzo doesn't stick together. As it's cooling, you will have to stir it a few times.
Mix all balsamic dressing ingredients together in a mason jar. Notice that the mason jar has the measurement markings on it. No need to dirty any measuring cups! Shake well prior to serving.
Mix tomato halves, mozzarella pearls and basil into orzo. Add about 3/4 of the dressing, reserving the balance to add just prior to serving. The pasta does absorb the dressing so it's nice to drizzle some on just prior to serving.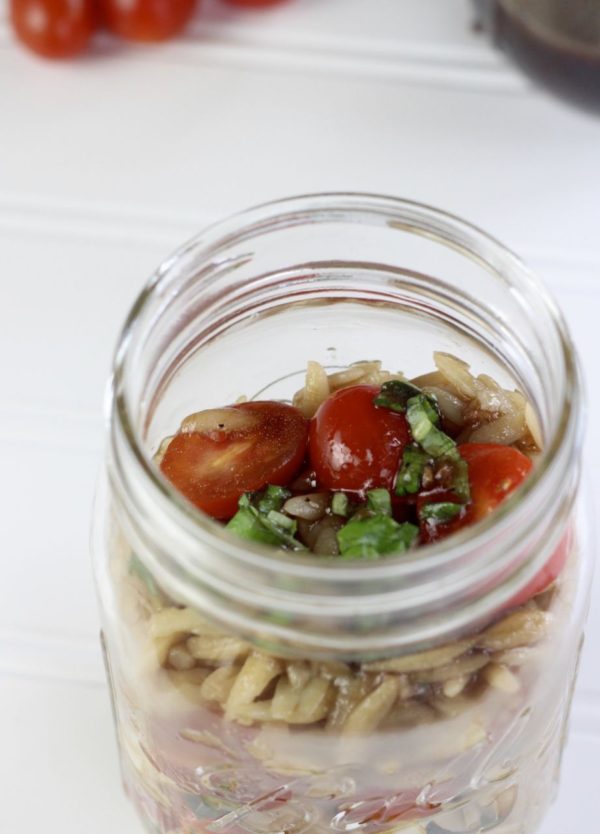 This is such a nice alternative to a traditional lettuce type salad. The ingredients are simple and full of flavor.