I like repurposing items I have for Valentine's Day decorations.  Because I'm the kind of person who likes to reuse things I have. That was easy to do with these Valentine's Day candles.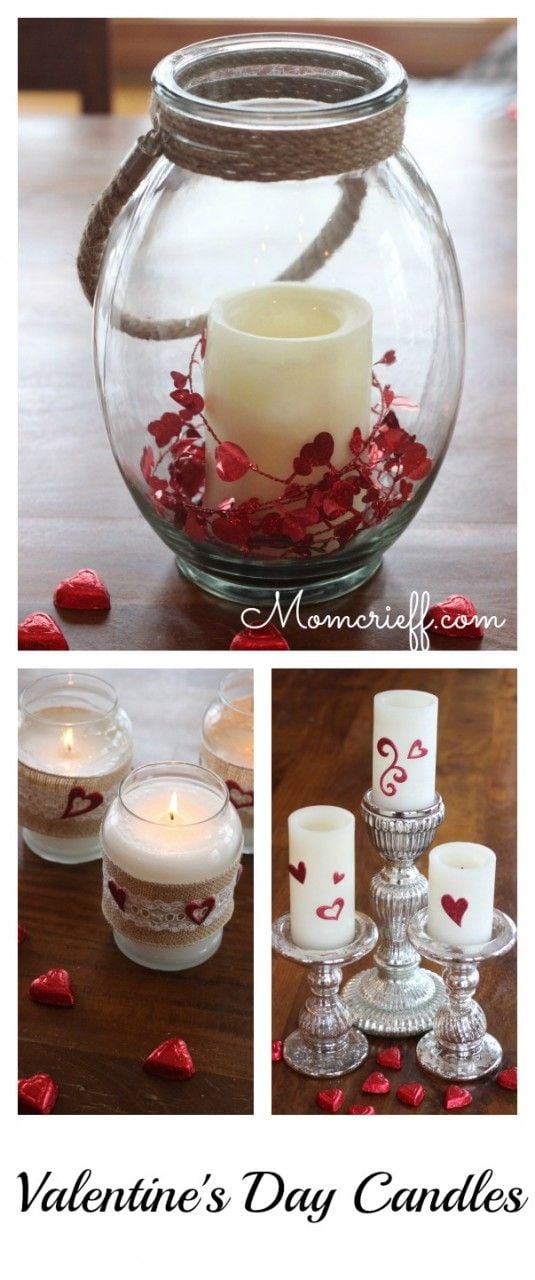 It's easy to do!
Some inexpensive glittery heart garland. I think the garland was $1.99.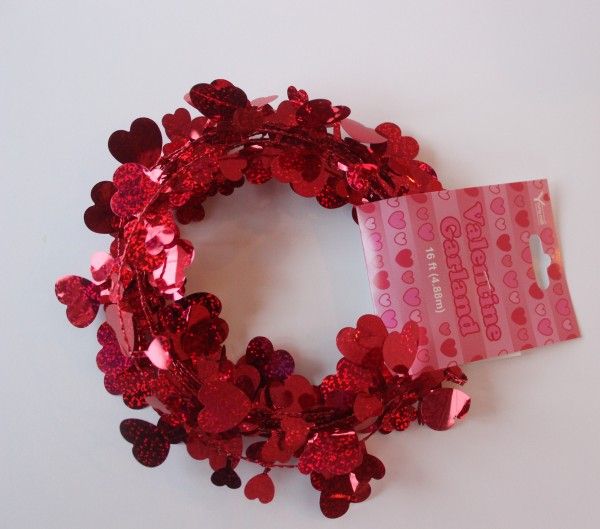 Just loosen it and wrap it around the candle like this.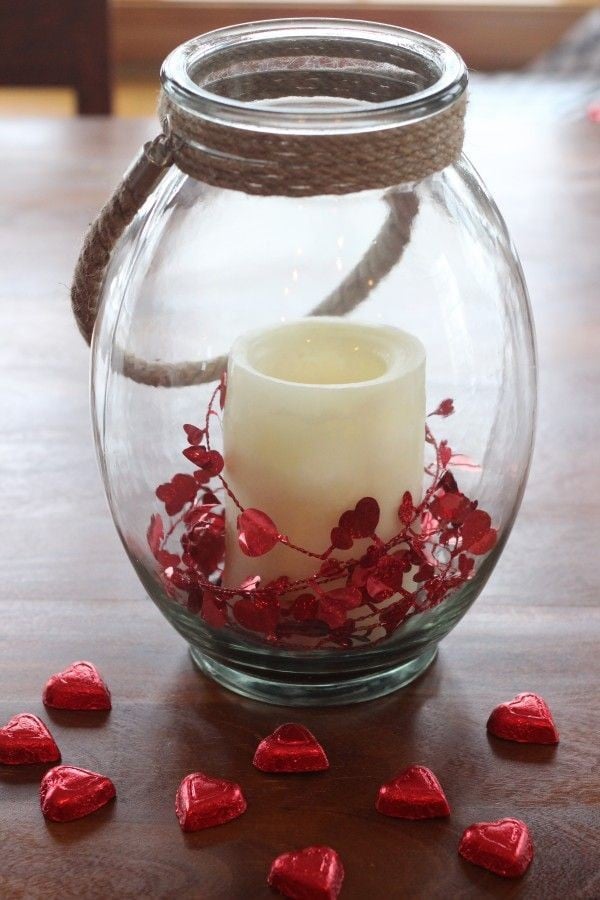 A quick and easy repurpose of your existing decor piece.
I love these white candles on my mercury glass candle holders. I used them for my white Christmas theme and kept them for after Christmas.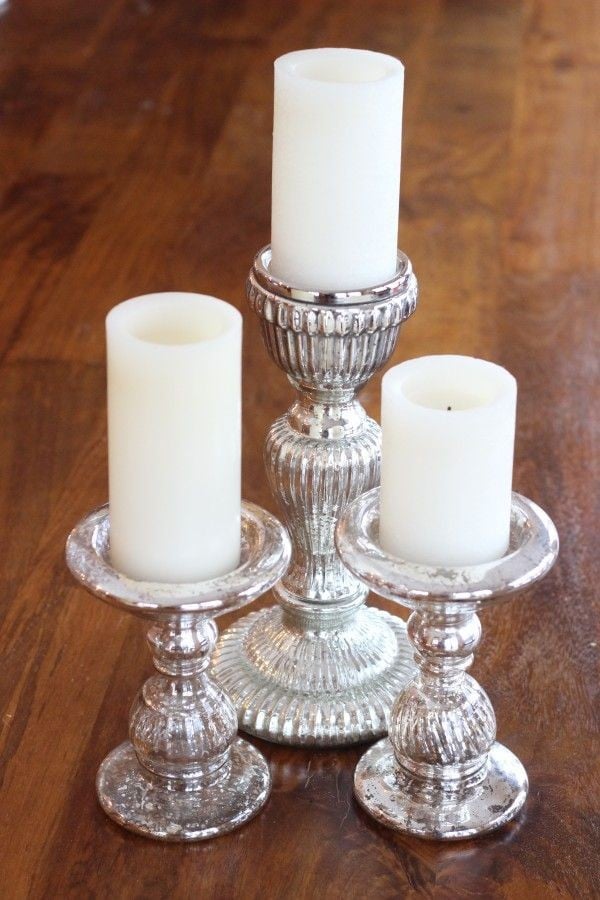 Look what an inexpensive strip of stickers can do to my plain white candles. No need to overdue the decorating!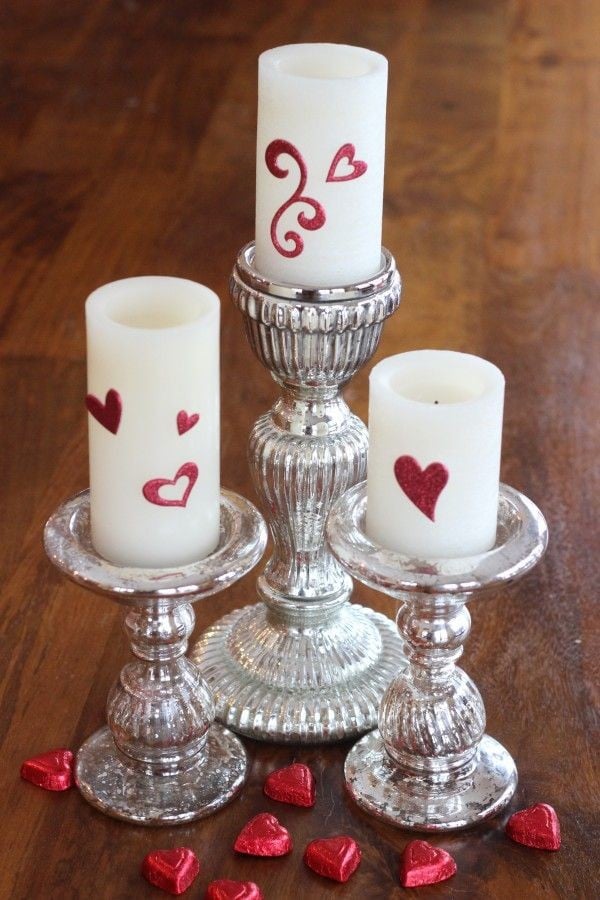 I still have some red candles from Christmas too. Great start for a Valentines Day centerpiece! I added some more subtle blingy stickers to them.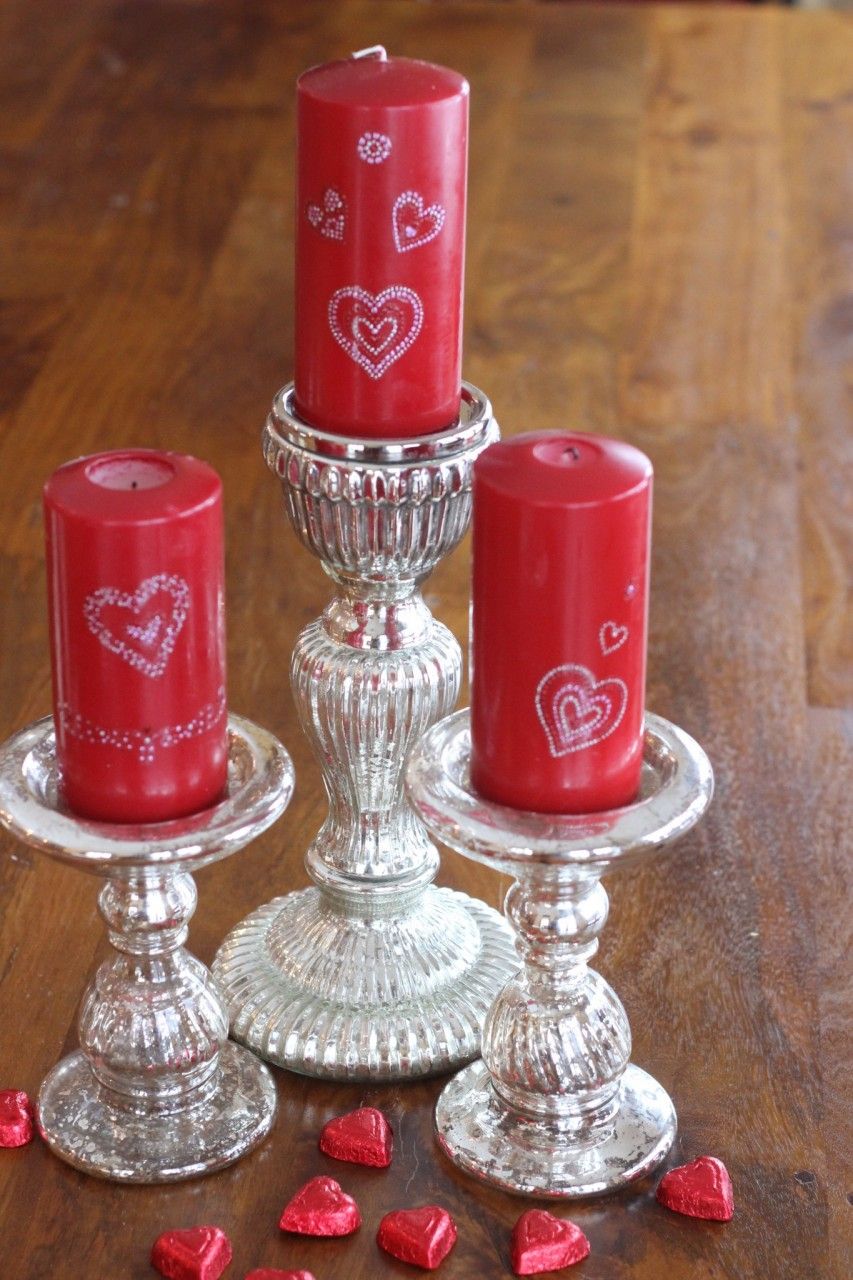 We all have these candles, don't we? I've been buying Yankee Candles lately. A hint one of my besties gave me. Use the Kohl's 30% off coupons on them. They never go on sale like that!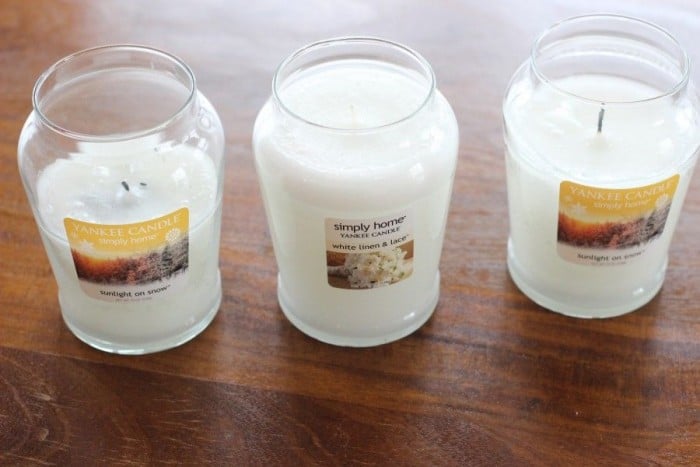 I bought this burlap ribbon with some pretty lace on it.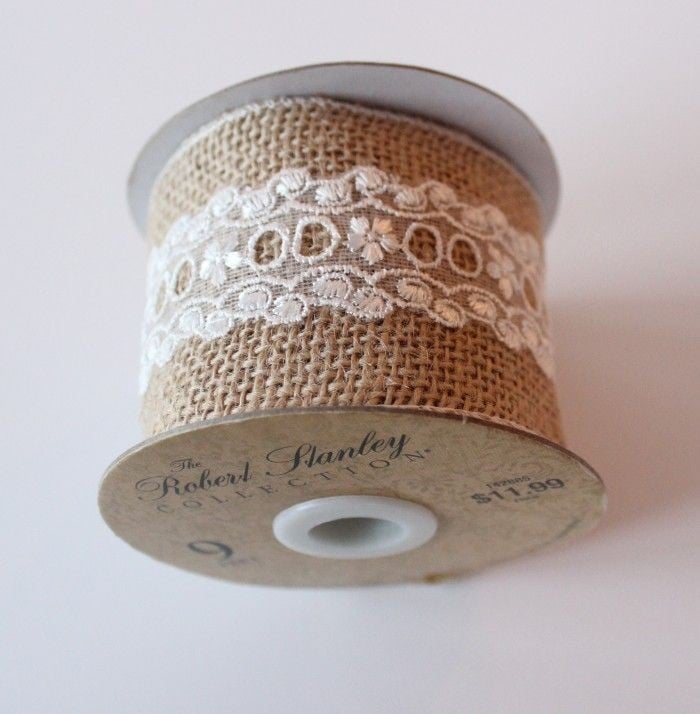 Of course I used my handy, dandy glue gun and glued the ribbon to the candle.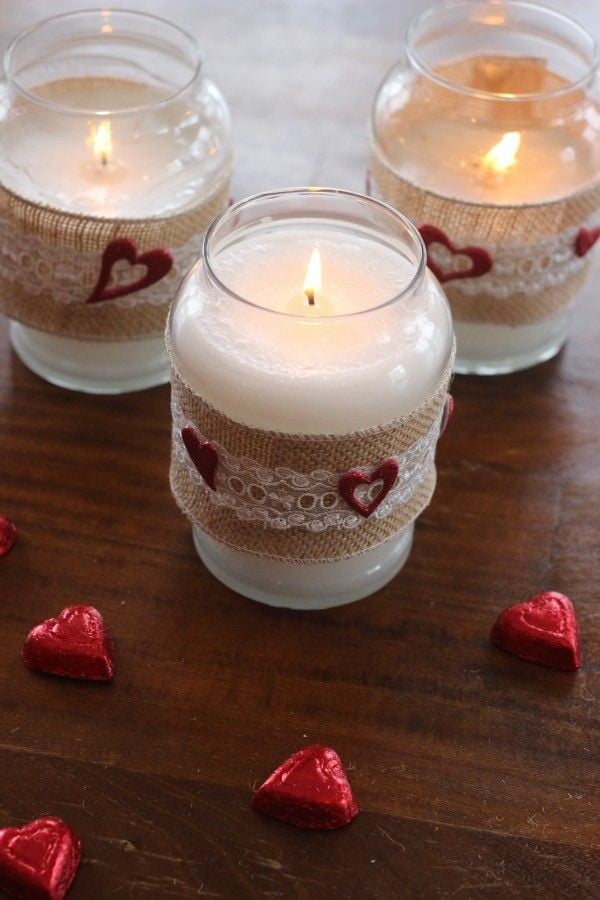 I did add a few of my leftover stickers. Not sure if they'll stay. I think I like the romantic vintage look of the burlap ribbon and lace without the heart trim.
Hmmmm. What do you think of this?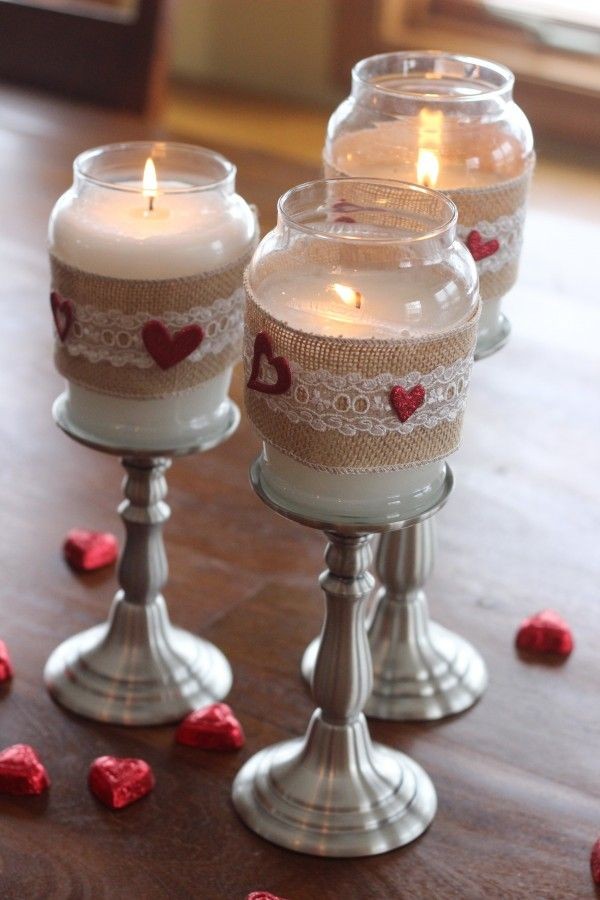 Would never have thought the jars would fit so well on the candle holders. Honestly though, I don't think I like it. But, it was worth trying.
Here is my favorite Valentine's Day candle centerpiece. As I was going through my local craft/sewing store, I saw this stretchy sequined ribbon. It is so pretty and so sparkly!
Look how pretty it looks on the white candle with the sparkly mercury glass holders!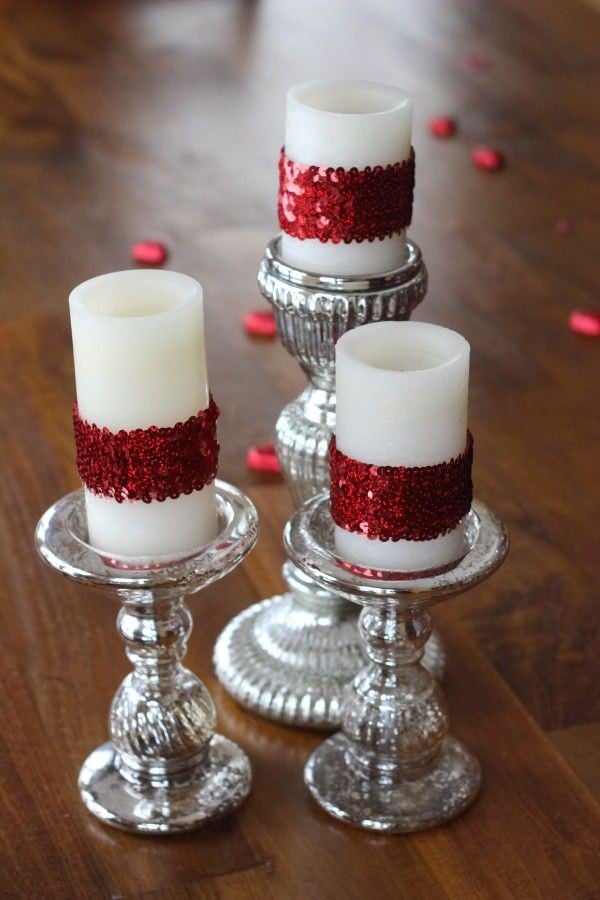 I just love this look!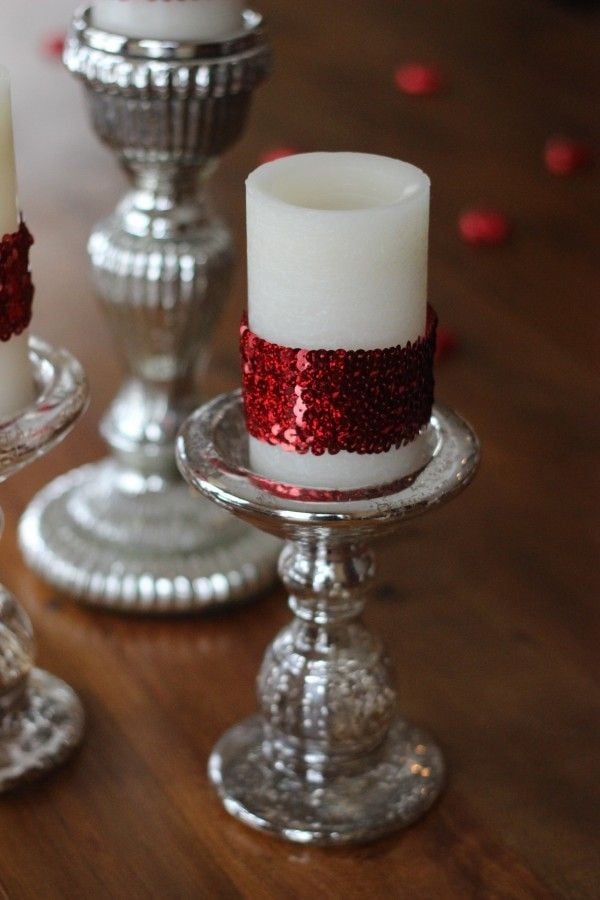 Love simple decorating ideas like this? Click here to go to the next page for some more!