How to make a simple and inexpensive fall table centerpiece.
This year, I'm all about easy decor. About not spending a ton of money and using what I already have. I find that in spite of moving twice in 14 months, I still have too much. So, I don't want to go and buy more 'stuff'. I'm also finding things in my yard that I can use to add a natural element to my indoor decor. The bonus is that many decor 'ingredients' are free!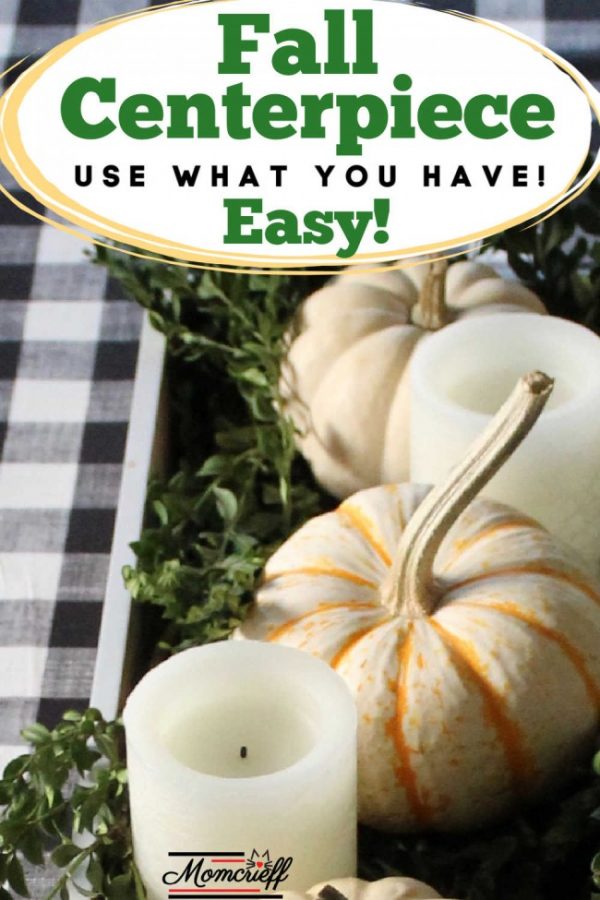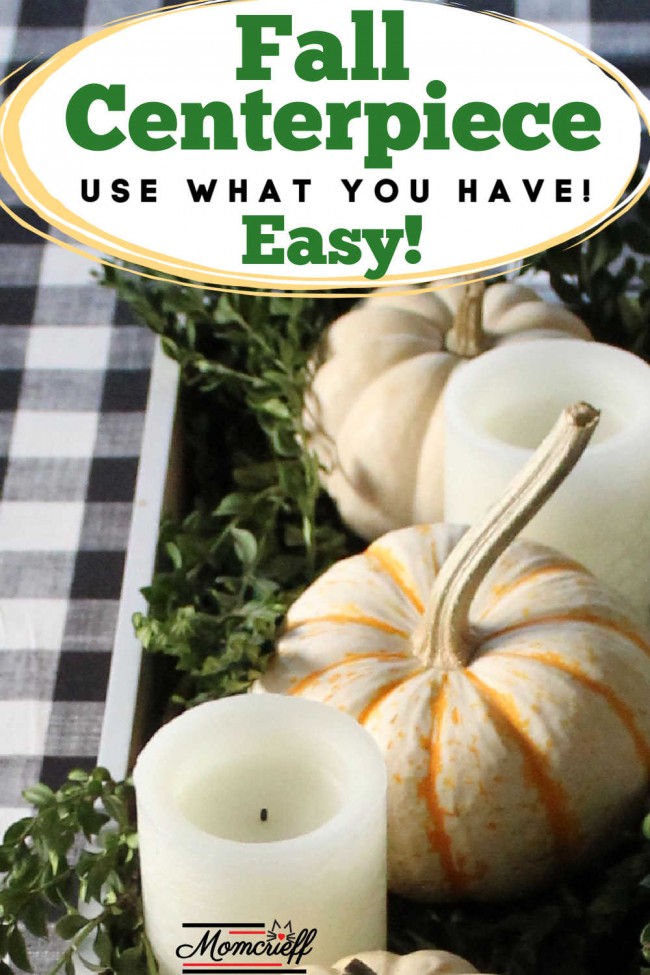 Supplies for my fall tabletop centerpiece
Nothing was expensive, and most items I already had or just needed to get from my yard.
A Buffalo plaid table runner.
A rectangular tray ($5.00 from Target last Christmas!)
Boxwood branches
2 small white pumpkins
1 small white and orange pumpkin
2 battery-operated candles (on timers)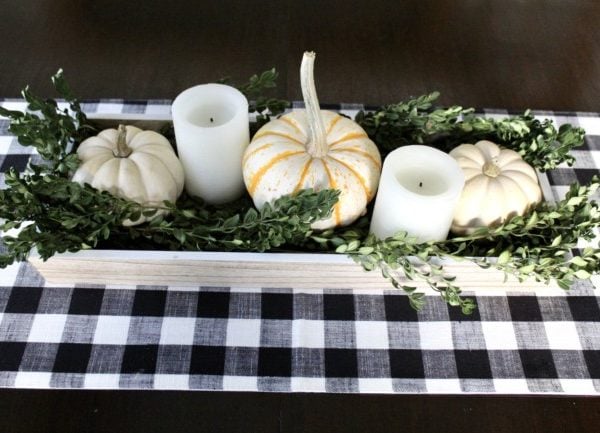 Putting together my fall tabletop centerpiece
Literally, I put the pumpkins and candles in, then strategically placed the small boxwood branches. This centerpiece has been on my table for three weeks now! The boxwood has dried but is still pretty green.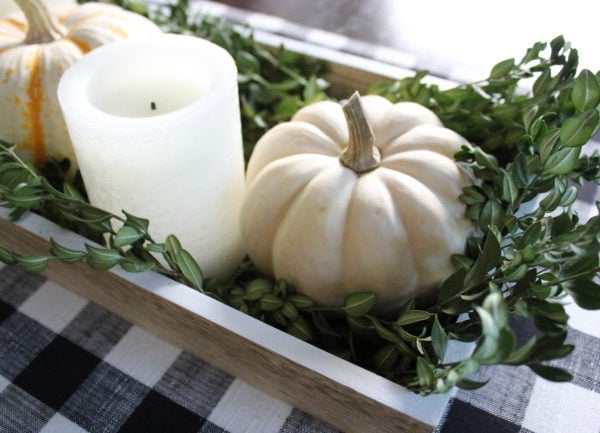 Super simple but pretty.
This year, I seem to have everything on trays.  As I mentioned before, this tray was a really inexpensive find last year.   I'm still seeking the perfect vintage dough bowl for my dining room table.  But, for now, I will use what I have.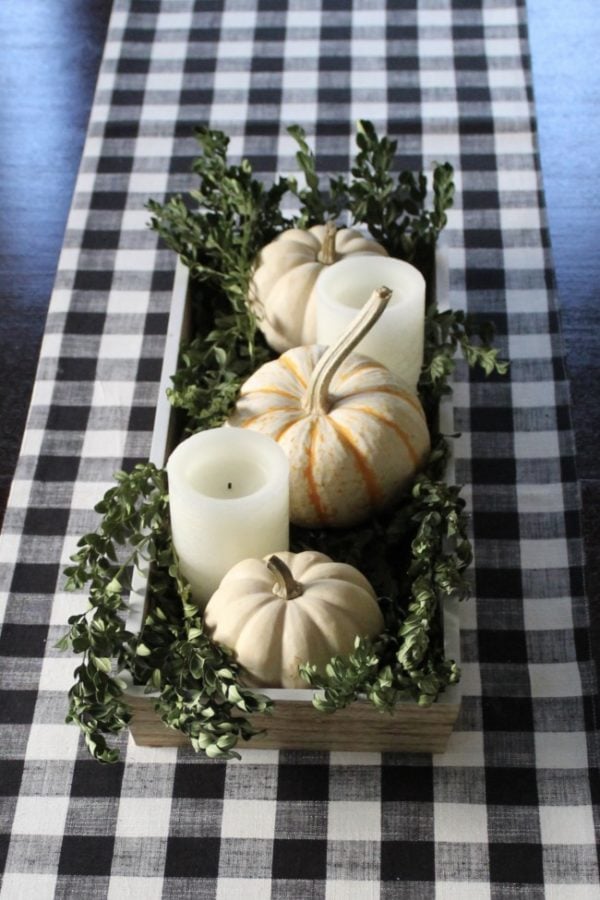 What I like about this centerpiece is that it is easy to pick up and move if we need room on the table for delicious food!  And, as I mentioned before, there is no need to look over, around, or through this to see the person you are talking to!
This only took minutes to make and has held up well!  I'm sure I'll be keeping this until Thanksgiving!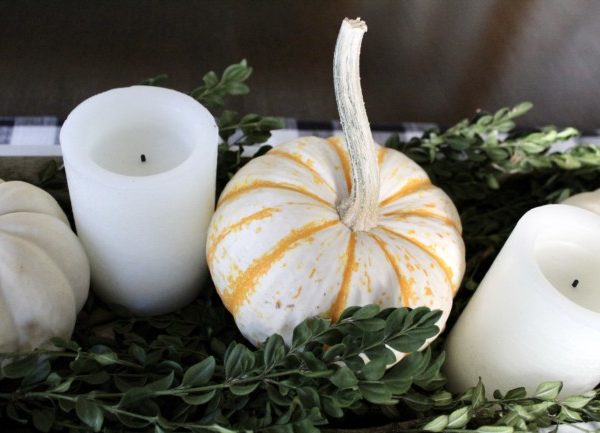 Can I share something about the pretty table runner?   I also ended up getting another one to use as my new kitchen valance!  Take a look at my easy, no-sew Inexpensive Kitchen Valance post for some simple and inexpensive valance ideas!
What are your tricks and tips for simple tabletop decor?
Let me take just one more minute and share my favorite butternut squash soup recipe with you!  It's delicious and healthy!