Let me share this pretty pumpkin vase with you.  This takes pretty fall-themed cut flowers to a whole new level as a table centerpiece.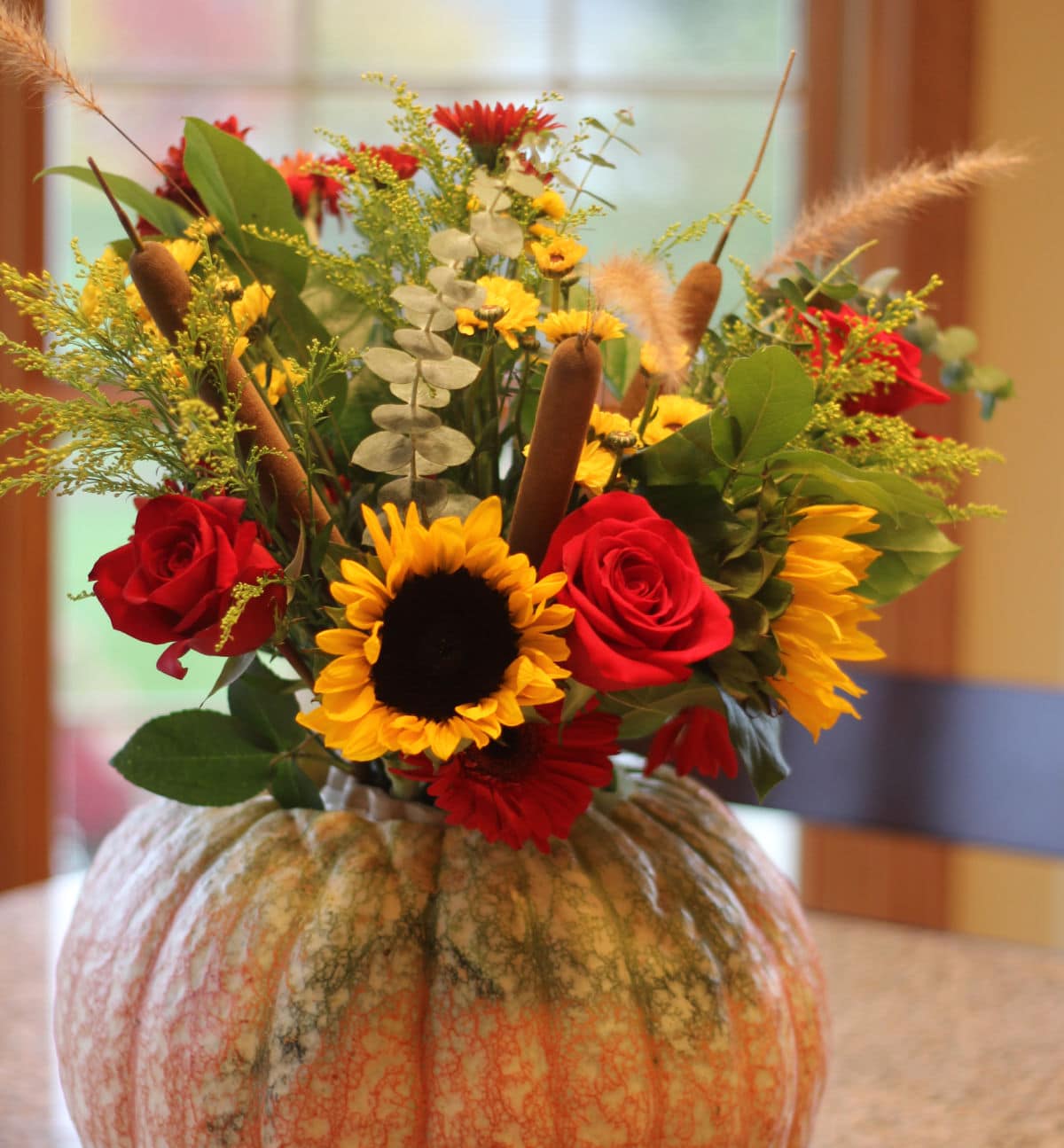 This DIY pumpkin vase is perfect for your Thanksgiving table or as a pretty fall-themed decor piece. These pumpkin flower arrangements would be beautiful on multiple tables during a fall event.
Supplies
Pumpkin (It can be a real or faux pumpkin)
Flower vase to fit inside the pumpkin (or use a mason jar, tin can, etc.)
Floral foam (optional)
Sharp knife
Instructions
Step one is to cut off the top of the pumpkin and quickly clean it so the edges are smooth.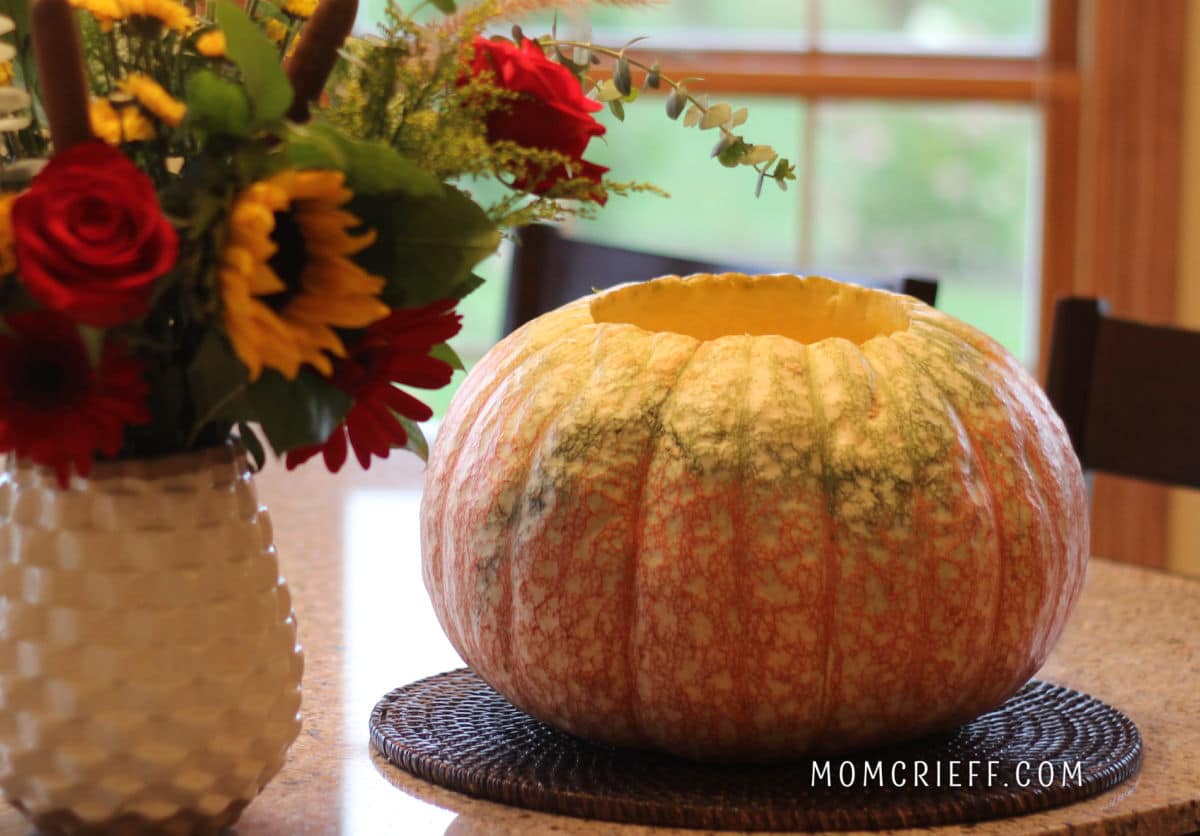 Either purchase a floral arrangement or put one together from your garden! Hydrangeas would be pretty, or so would mums.
This arrangement in itself is very pretty.  But tuck it into a pumpkin, and it's awesome! There are such varieties of pumpkins at your local retailer or pumpkin patches. The perfect pumpkin is the one you love!
Put the pumpkins in a classic vase, small jar, or any container that will hold your arranged blooms in your pumpkin.
Your pumpkin can be a fake pumpkin, and it would also look great!  Also, you can use small pumpkins with small jars.  Three of those lined up as a centerpiece would be very pretty.  Even decorative gourds instead of pumpkins can be used!  I'll have to remember that for next year.
Don't you love this bouquet's pretty sunflowers and cat tails?  Not sure if you noticed, but a few of the outdoor grasses also made it into this arrangement. I do love fall foliage!   Sometimes we feel we need to use a ton of orange for our fall decor.  But it really isn't always necessary!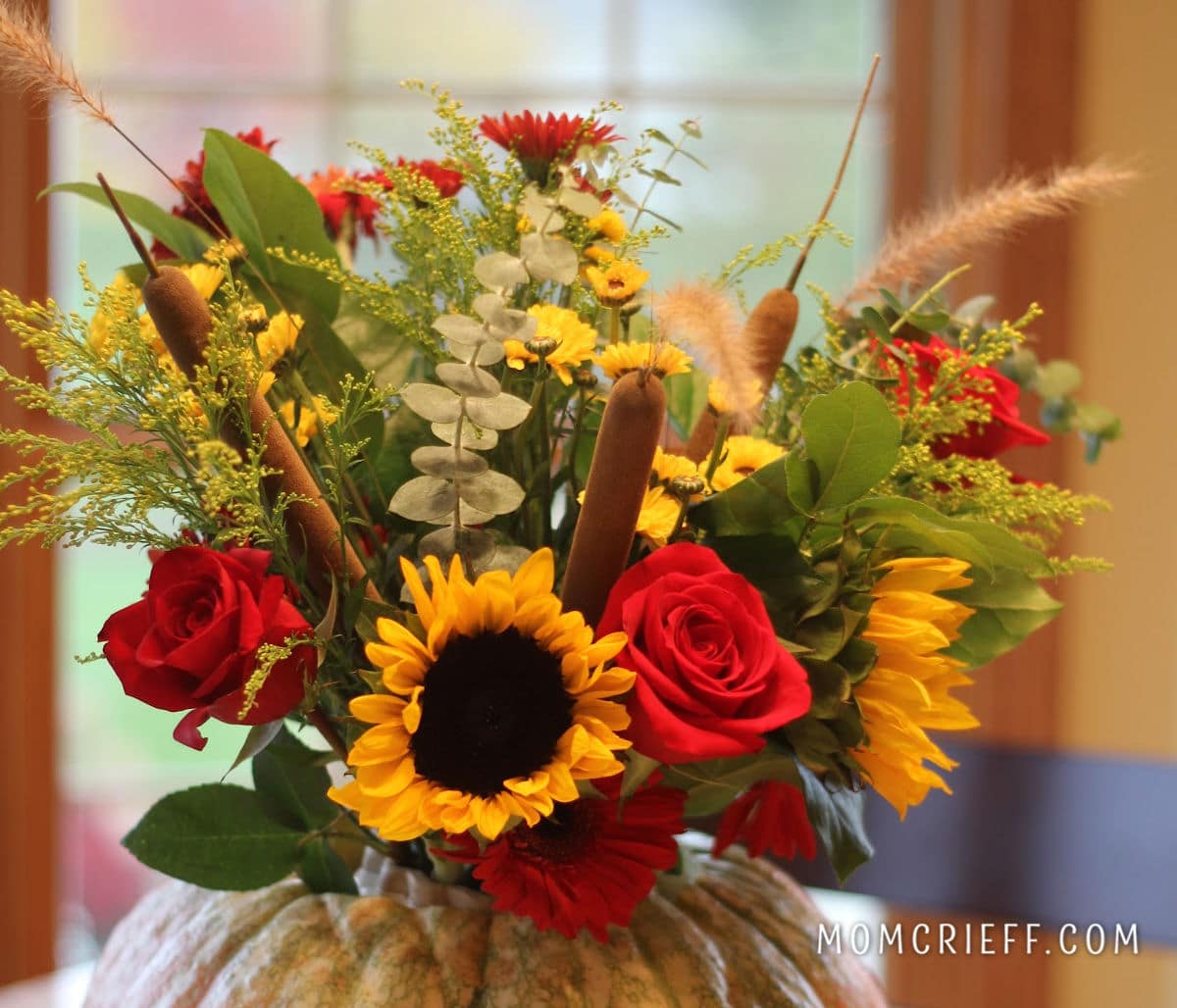 Isn't this the coolest pumpkin?   The orange and green colors are so muted.  It is such a cool look.  And the pattern is totally fun.   Look at your local farm stand for fun and funky pumpkins!  They don't always have to be bright orange!  White pumpkin vases would also be beautiful.
I hope you enjoy this quick tutorial!  I do love bringing outside natural elements into my home whenever I can.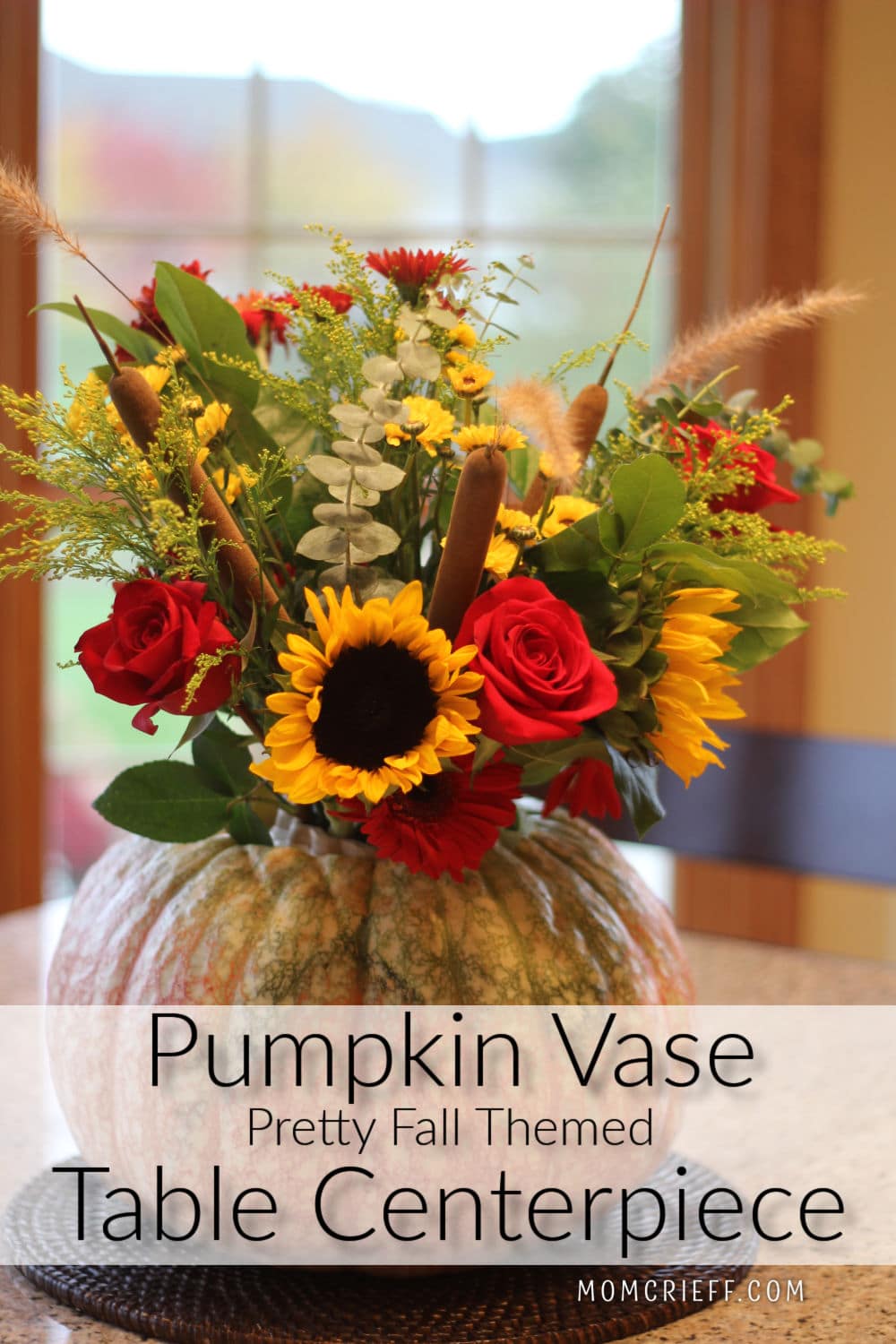 Originally published Oct. 5, 2014.  Updated Oct. 13, 2022.