If you are wondering what to plant in a shollow bird bath, let me share what I have successfully done. I have a bird bath that I love. It's really pretty and it has sentimental meaning to me. I also love succulents.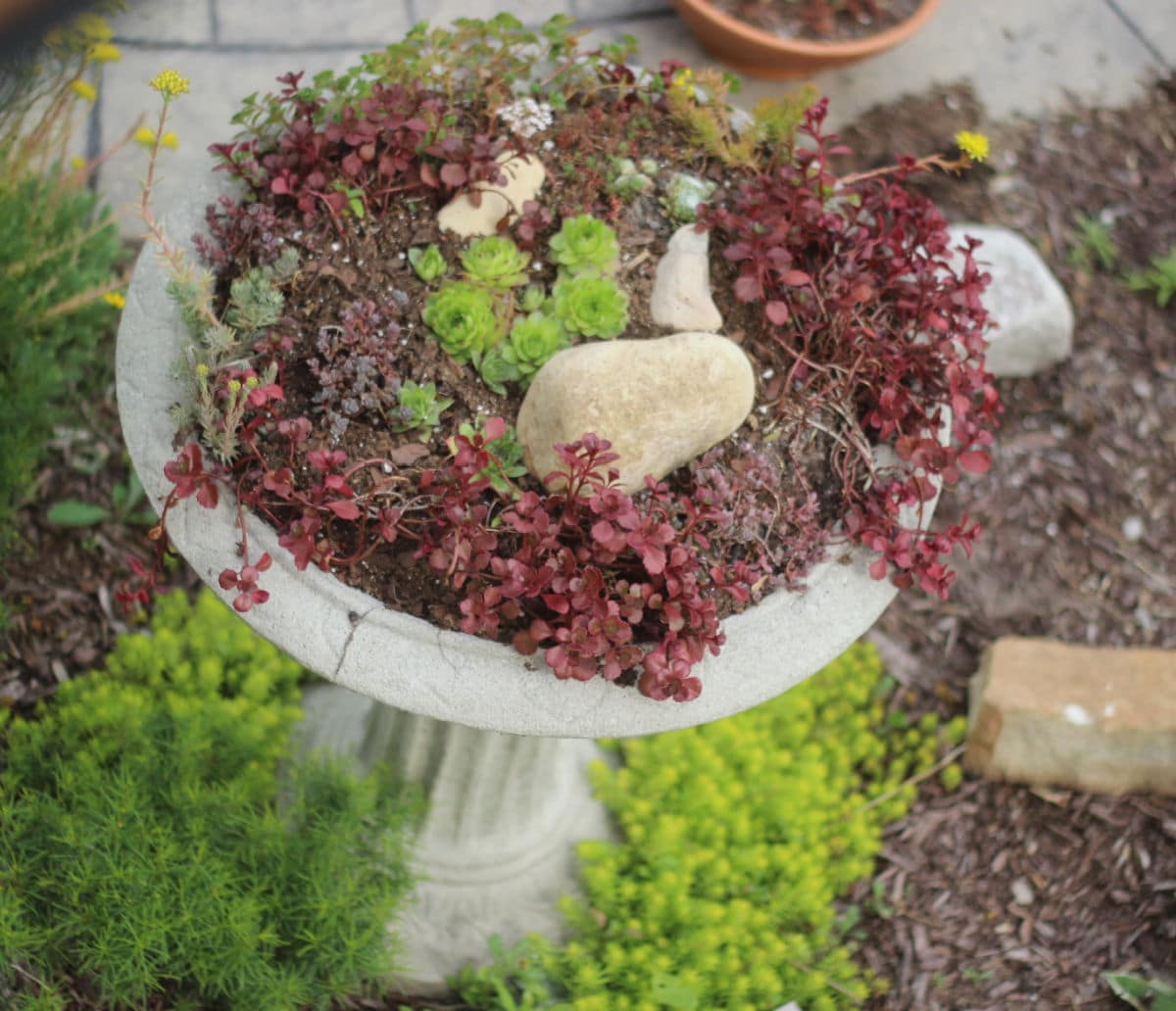 My concrete bird bath became my succulent garden bird bath! If you love succulents, take a look at how I bring my hens and chicks indoors. Or, a simple idea using succulents to make a great gift.
Repurposed bird bath
This is what my concrete bird bath looked like. I have planted a few bird baths and you do need to plan so that the plants have the best opportunity to thrive in a shallow area. Let me share the tips I've learned over the years.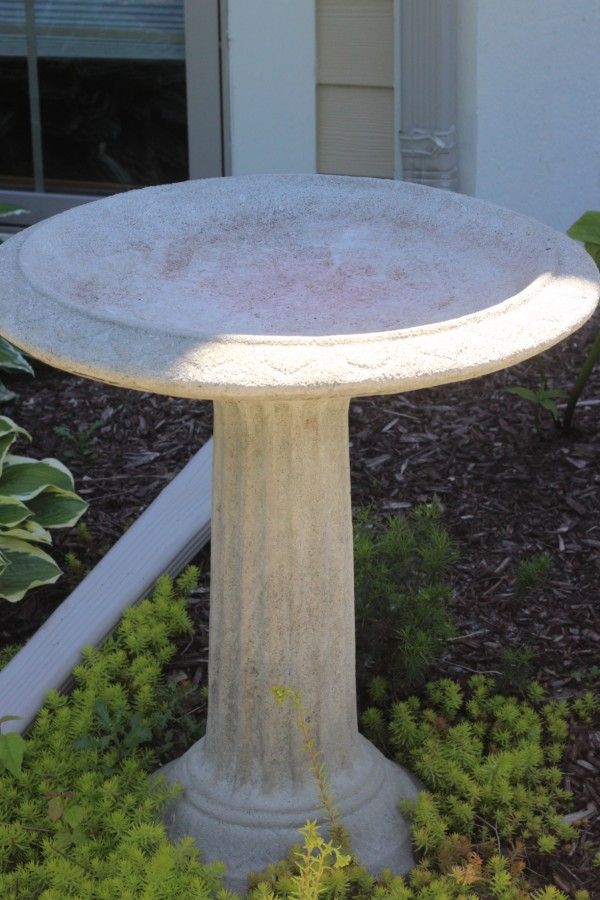 Location
I positioned this as a planter where there was morning sun so it would be gentler light and not as intense (hot). With a shallow area for soil and the plants, the roots don't have the ability to get moisture from within the planter.
Morning sun comes from the east. If you can, plant something like this on the east side of your yard.
Planting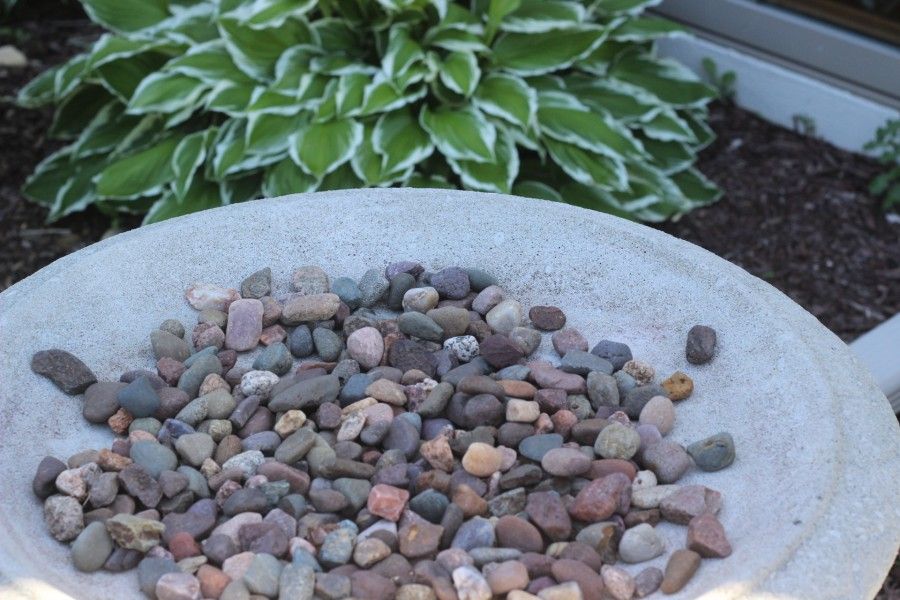 First, I added a thick layer of stones. The bird bath had no drainage and the stones help keep the water from the roots of the succulents. I just added a mixture of potting soil with some cactus/succulent soil and mounded it a bit.
Then I started planting.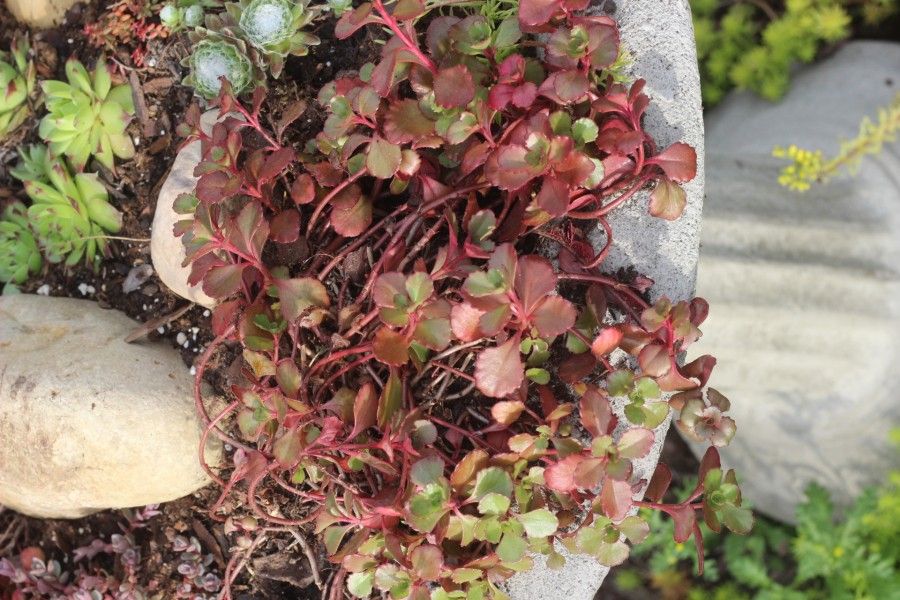 Here's what I love about this succulent garden. The succulents are all perennial in my area (zone 5, Wisconsin). All of them, except one came from somewhere in my yard.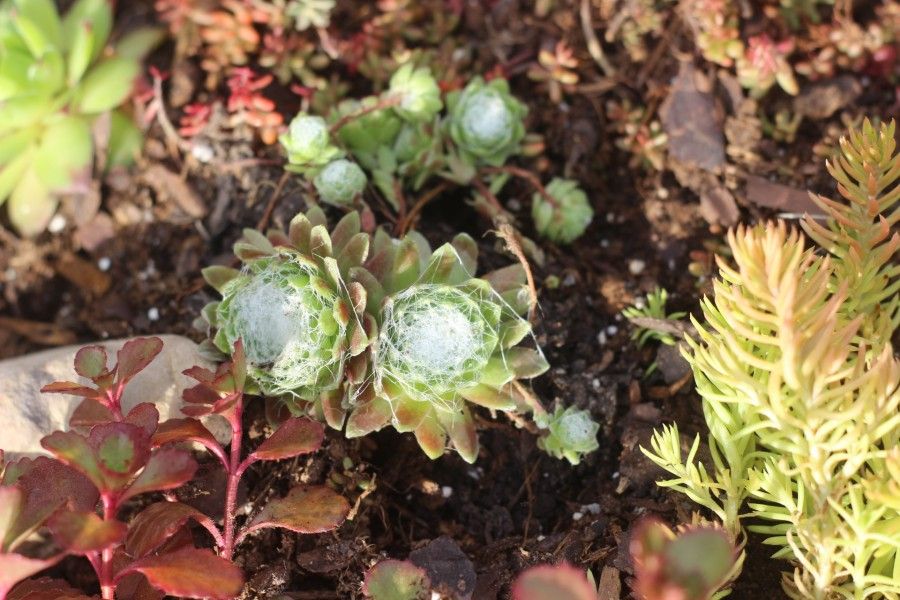 Those hens and chicks that look 'spider webby' are the only ones I bought. Everything else, I've had for years. And they've survived many harsh winters.
Succulent survival tip
In the fall, I take all my perennial plants out of any type of planters I have. I give them enough time to establish themselves so they will overwinter well. Most plants will not survive the winter in a planter in my area because the roots will get too cold.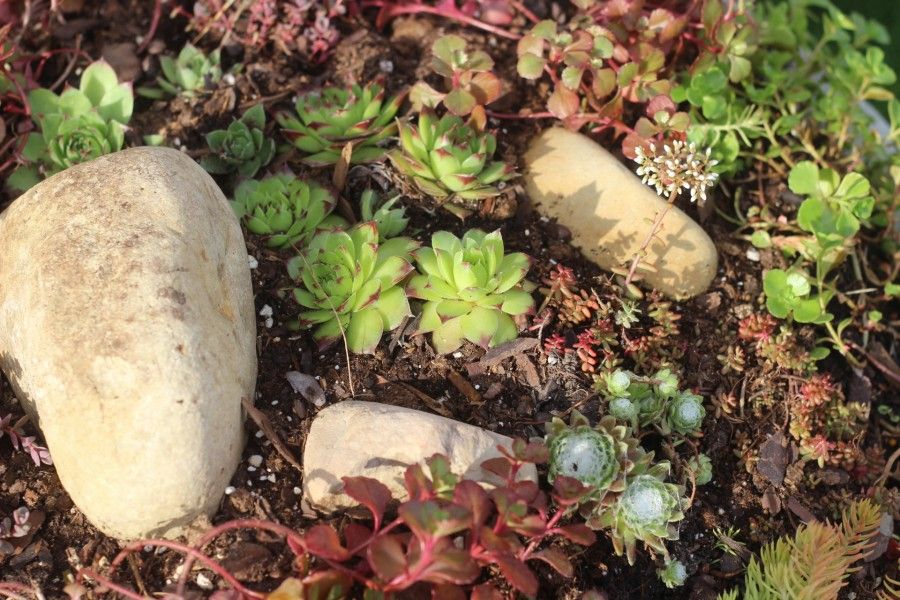 I must have hundreds of the traditional hens and chicks. Five years ago, I had 8, given to me by a neighbor when I lived in Illinois. They are the hardiest succulents! In the picture above, they are the ones in the middle, surrounded by the rocks.
As you can see, I also added some larger rocks. They just give a nice contrast to the plants and add another natural element layer.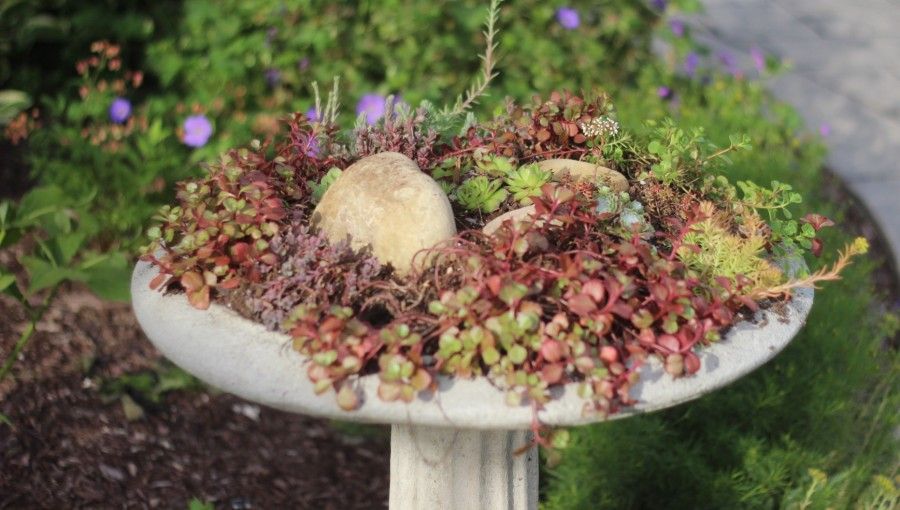 These succulents are awesome! We've even had a couple of bad storms and the bird bath hasn't been washed out in any way. That was my biggest concern. I did plant everything when I knew the weather was going to be nice for the week. It let the roots establish and hold everything in place.
Dealing with a lack of drainage
This succulent bird bath planter is in a more sheltered area of my yard so it rarely gets pummeled with water in a rain storm. But, sometimes it does. All I do is gently tip the bath enough for the excess water to spill out. I've had to do this a couple of times when quite a bit of water accumulated. Give it a couple of hours after the first time and the water will collect in the bottom and you can tip it again. That's the benefit of adding the stones in the first step!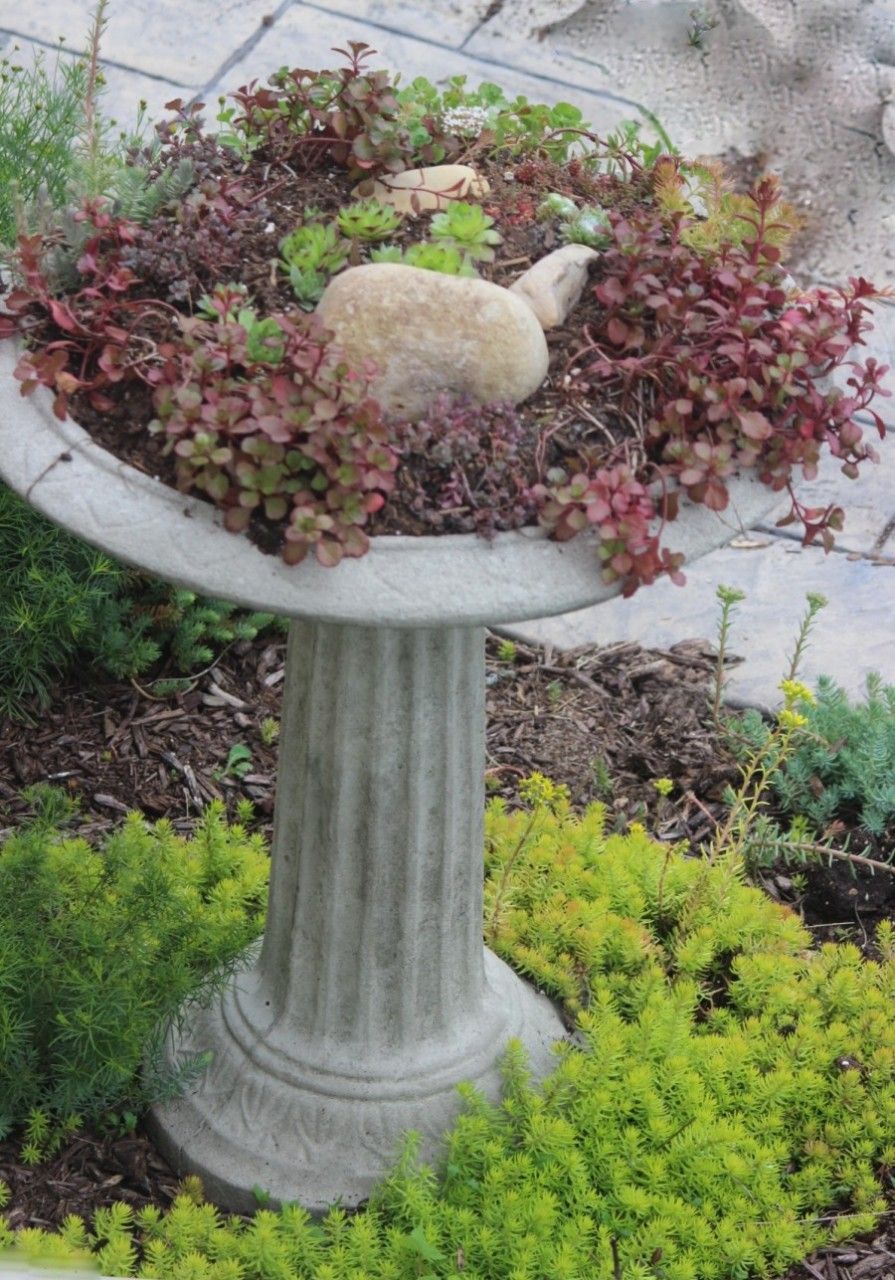 Overwintering
I bring the birdbath bowl into my garage during the winter. And, I plant my perennials in the ground in the fall so they survive the winter.
It's just too darn cold here in Wisconsin for things to overwinter in containers. As an fyi, if you are a gardener, I am in zone 5b. And, I've had no problems finding lots of succulents to grow as perennials.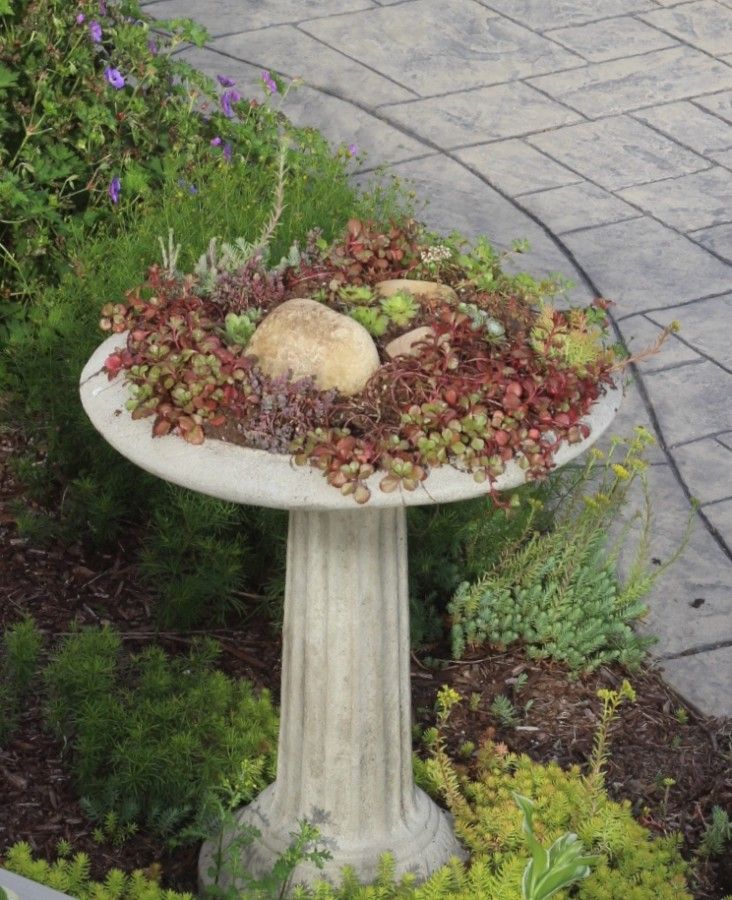 I love looking at my succulent bird bath garden! It brings me joy that I have repurposed the birdbath that is special to me. And, now is purposefully used.
More succulent posts
FAQs
How do I know the plants will survive in my bird bath?
It's a little bit of trial and error and a lot of planning. Do not place your bird bath is an area of afternoon sun. I would recommend against a metal bird bath because it could potentially get hot in the summer.
What succulents will work well?
I use perennial succulents from my area. Mainly a lot of hens and chicks which seem to grow well in most of the country!
I love this idea but I don't have a bird bath!
Use a larger (as in very wide) bowl and put it on the ground to corral your succulent plantings. It looks stunning when you plant a number of them in a row!
Please pin this to your Pinterest account!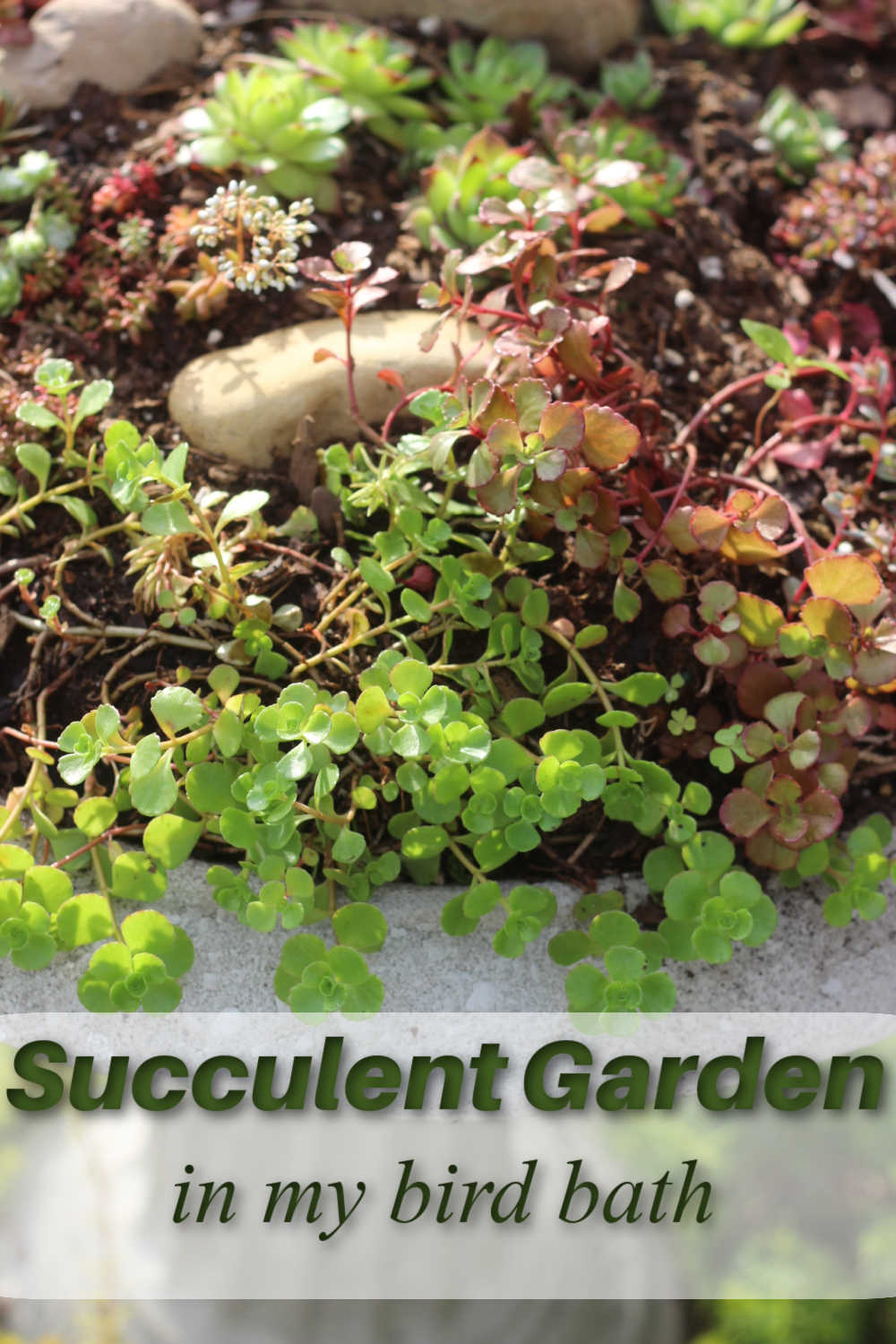 Originally published June 15, 2015.