Have you noticed succulents seem to be everywhere right now? Are you a gardener? Or, do you live near a gardening store? I have a really easy but personal little thank-you gift that you can whip up in 5 minutes!
When we first moved to our home in Wisconsin, my old neighbor gave me 5 succulents right before we moved. The kind that are commonly known as hens n' chicks. I think I now have hundreds. And, I've given a ton away as gifts.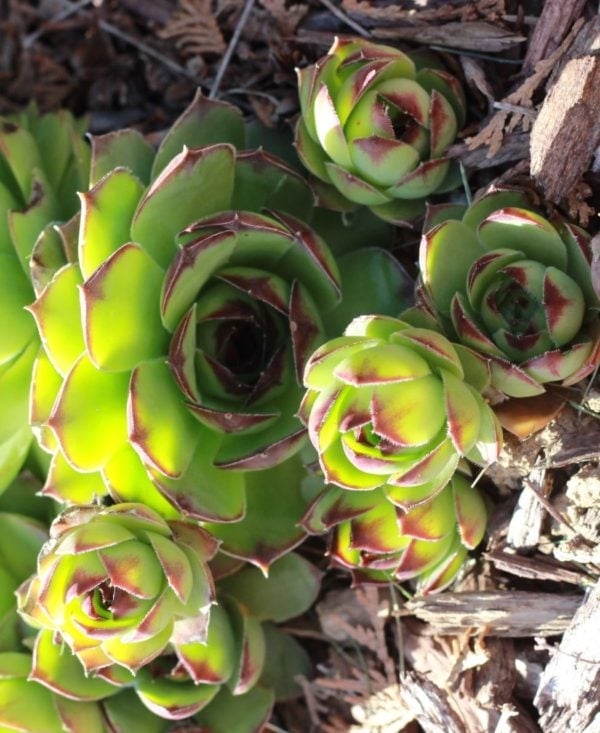 I love these guys! And, I will never have too many! You can read more about Hens and Chicks in my article.
Let me show you how to make a quick and easy succulent thank-you gift. It could also be a teacher gift, hostess gift, or any other gift you need : ).
Assemble your mason jars!
Materials:
Succulents
Mason Jar
Sand
Stones
Soil
Instructions
I always put some stones and sand in the bottom. This kind of replaces drainage and will hold some of the extra water if you happen to over water your succulents. These plants truly thrive on neglect. However, they should not sit in soggy soil for long periods.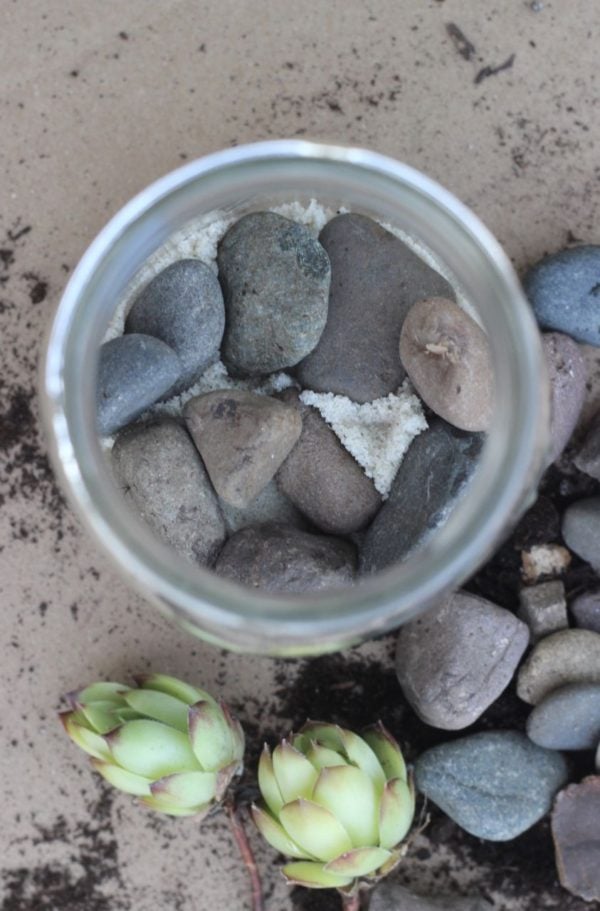 On top of the stone & sand layer, add some soil. You really don't need much. About an inch and a half is enough. But, I do usually put a little extra since the dirt settles when it gets watered a few times.
Then, tuck in your succulent, making sure the roots are well covered with dirt. Sometimes it doesn't look like you have much root and that's OK! I've never had one of these die on me yet.
I like adding some stones at the very top. It keeps the dirt from splashing up on the succulent. And, it also looks a little decorative.
Then, as a finishing touch, if you have some twine handy, just wrap it around the top. It just adds a little texture and visual interest.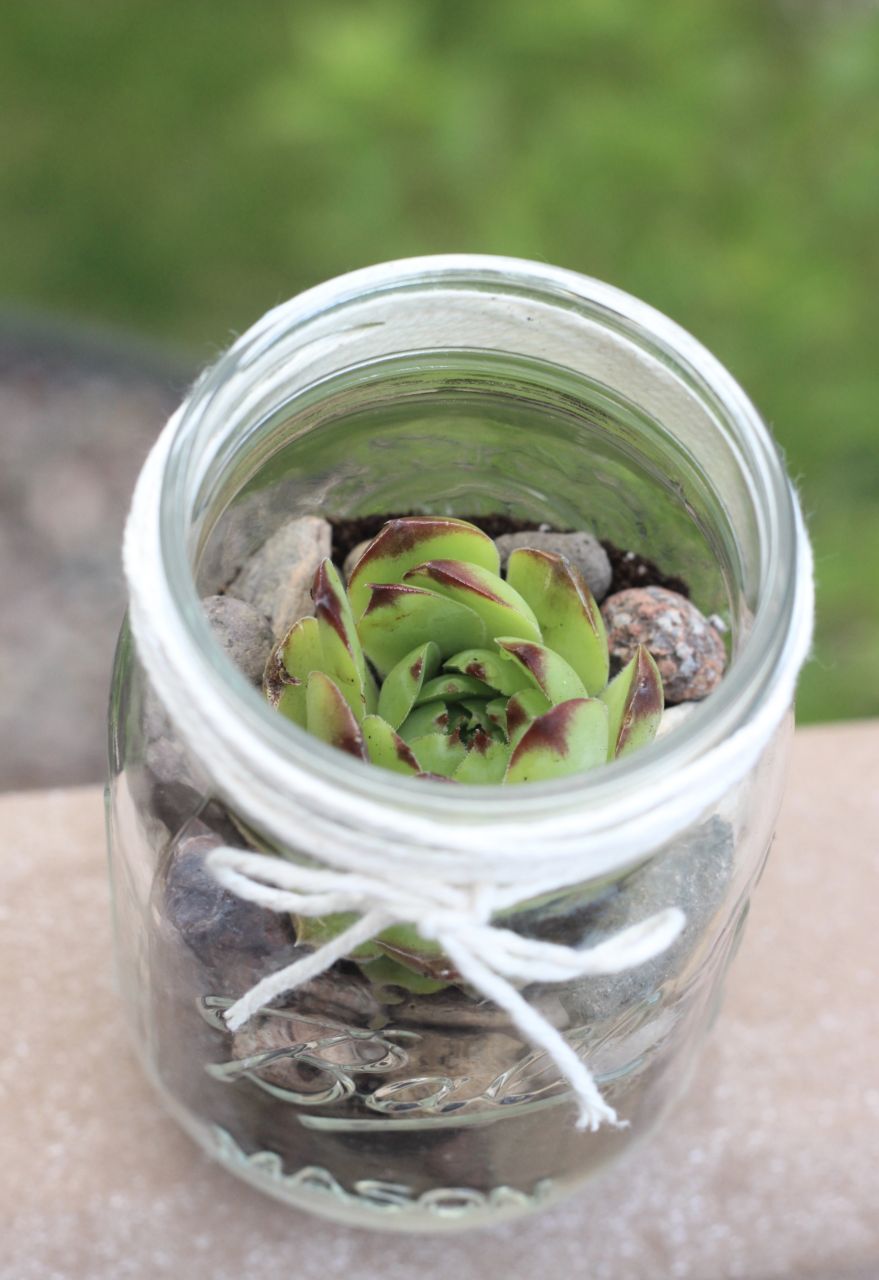 I normally send an e-mail a day or so later with some care instructions.
Make sure you know which succulent you are giving so that you can reference how to take care of them.
Superivum succulents - Hens n' Chicks

These ones are really hardy and easily survive Wisconsin winters. They are called Sempervivum. Just the plainest hens n' chicks you can get. Easily grown in poor soils, sunny areas and they come back year after year. Even in tough winters.
Hope I've given you an easy gift idea that you can put together in just a few minutes. Do you have an easy to make gift that you like giving from your garden?
I LOVE succulents! Here are a few other posts I've written
My succulent birdbath.
Autumn Joy Sedum - Growing and Propagating