Yes, once again, I'm showing you my favorite planters!  I love these!  Obviously, I took pictures a few weeks ago.  I just didn't put them together in a blog post.  Now, the weather is getting colder and many of my neighbors are starting to pull apart their planters.  Either changing the theme to be more fall-like or totally cleaning them out for the winter.   But, here are my favorite planters!  I love referring to them just prior to spring to get inspired.
OK, aren't these next two beautiful?  I know every time I drive by these, I slow down to get a better look.  These planters are HUGE!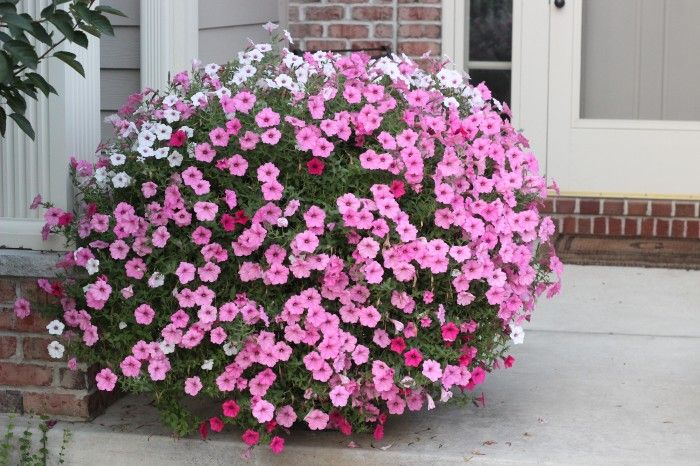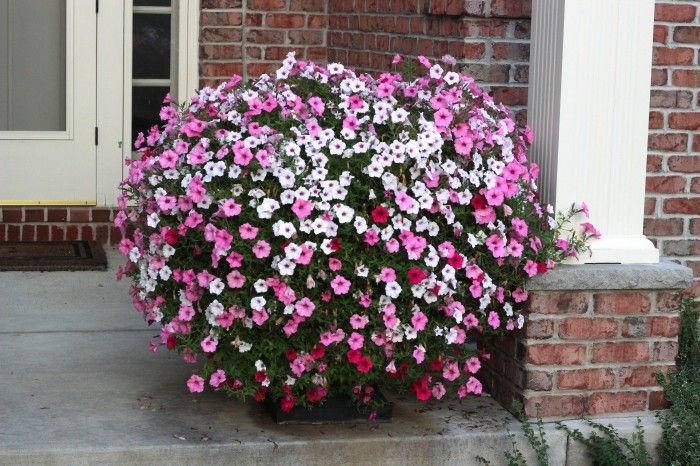 Just so you get an idea of how huge they are, look at the picture below.  Note the size of the overflowing planters to the size of the door!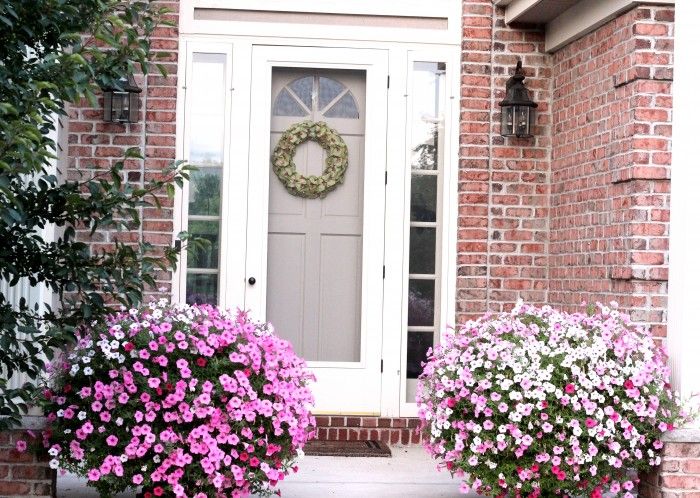 I asked the owner of these if she had any tips.   There were two main things.  One, make sure that you add some gravel or something at the bottom of the pot for drainage (of course, make sure you have drainage holes).  Also, would you believe these plants are just purchased at a stand on the side of a highway?  They are from a nursery but are really inexpensive.  Hmmm, go figure!  I'll have to remember that!
One of my girlfriend always has the most beautiful hanging planters.  And she told me where she buys them!  They are gorgeous but not inexpensive.  However, this is what they looked like near the end of August.  They certainly are worth every penny!   Lots of watering and deadheading to keep this planter looking so vibrant!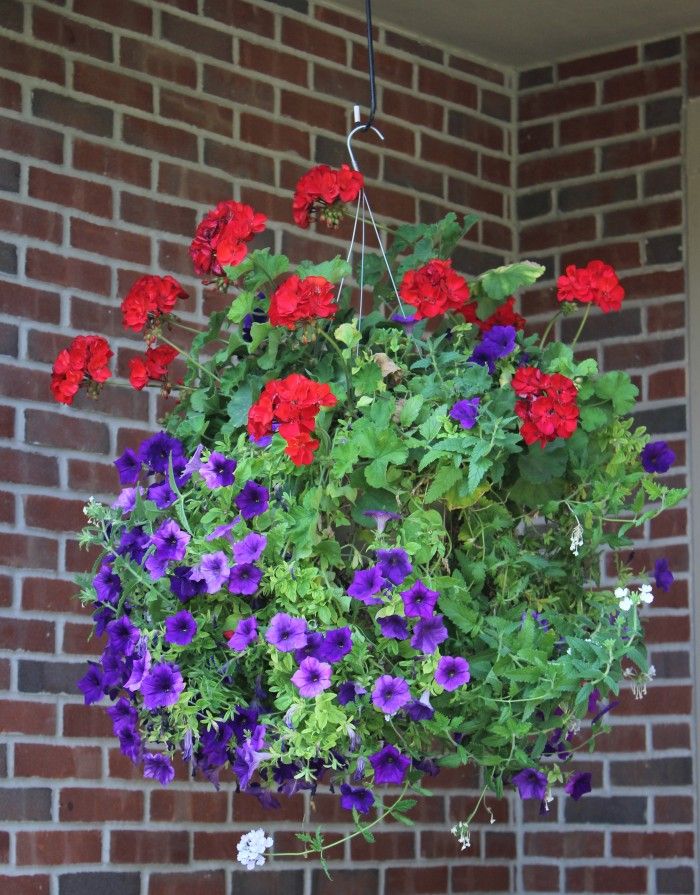 OK, I actually was laughing when I saw something on her cute little front porch.   I had always wondered why stores sell those tacky looking plastic candles.  Ummmm, here is why!
Ha, ha!!  Oh, I'm mean for laughing at this.  We all know how expensive those big candles are.  And here is another!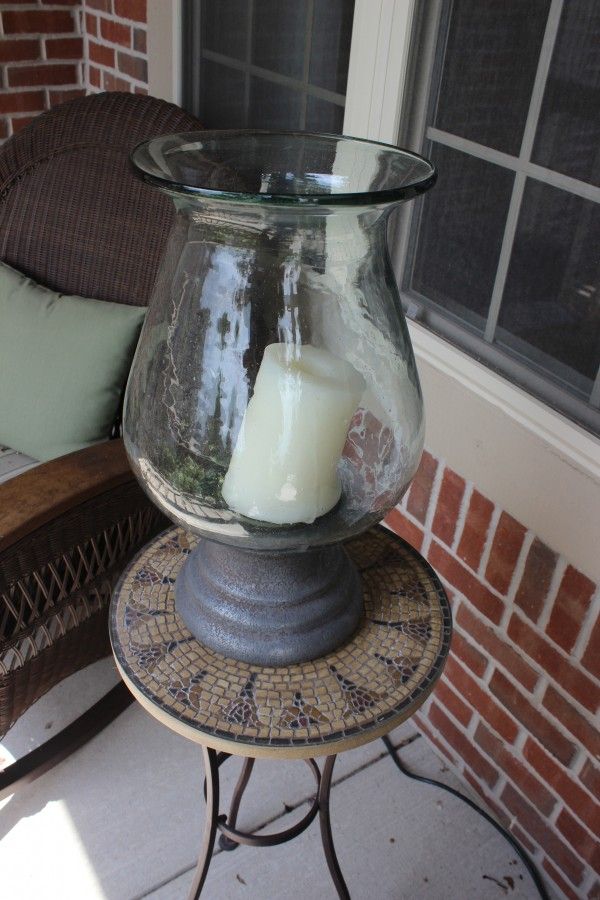 The irony is that we live in Wisconsin and it was a cool summer, even by our standards!  Wow, if it would have been hot, those poor candles would have been a puddle.
Sorry, I digressed!  Let me show you more planters.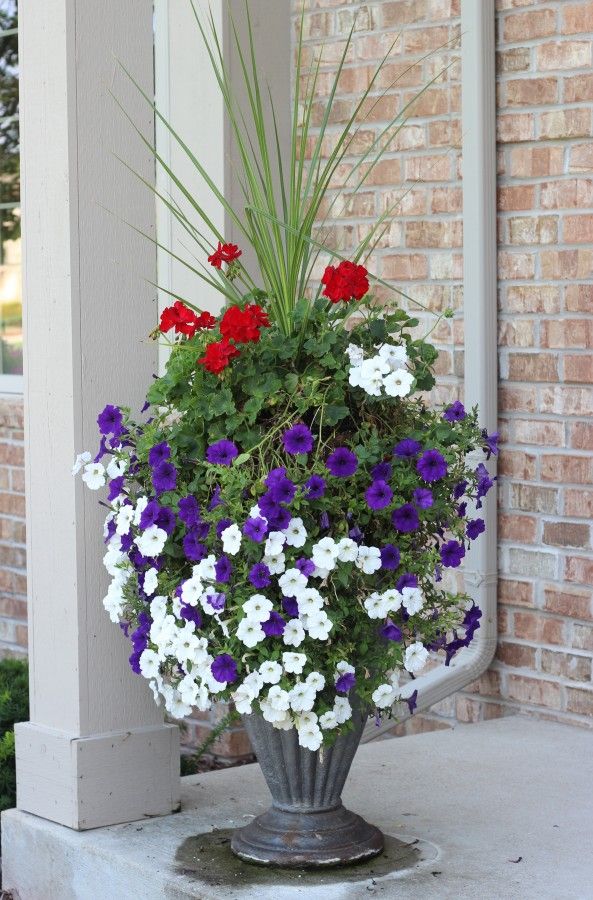 I
I couldn't figure out why this planter had a beautiful tall look.  So, of course, I snooped.  And I'll share what I discovered!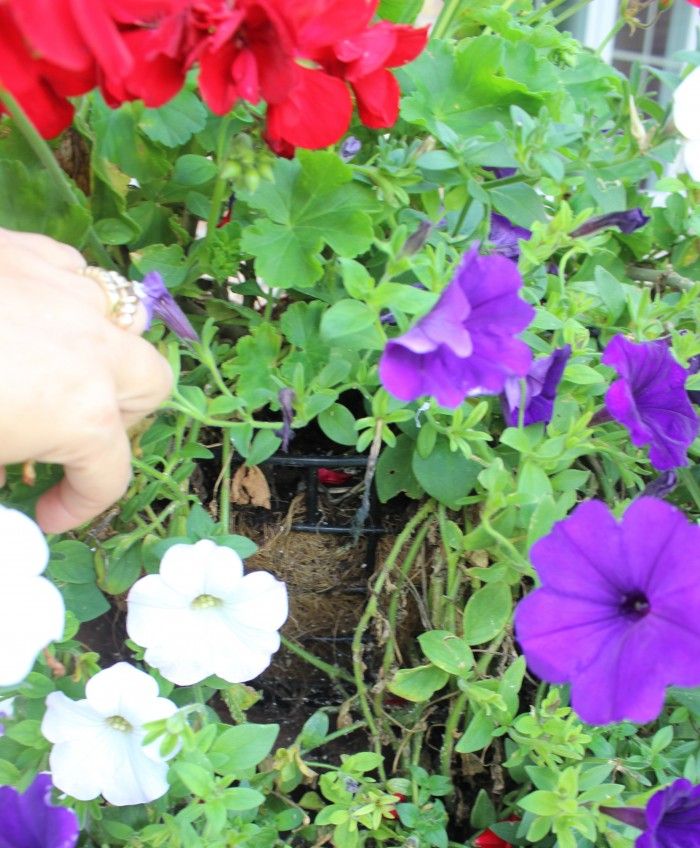 Looks like a hanging planter pot on top of the regular planter.  Hmmmm, this may be an idea that I borrow.  Hey Mary, hope you don't mind that I just shared this : ).

Momcrieff - Home page