I love succulents!  Especially hens and chicks.  Sometimes I just want some indoors too!  Let me show you a few ideas.
Of course, here is a small cement planter.  They look great in that.  I'll have you know that this wintered outside in Wisconsin.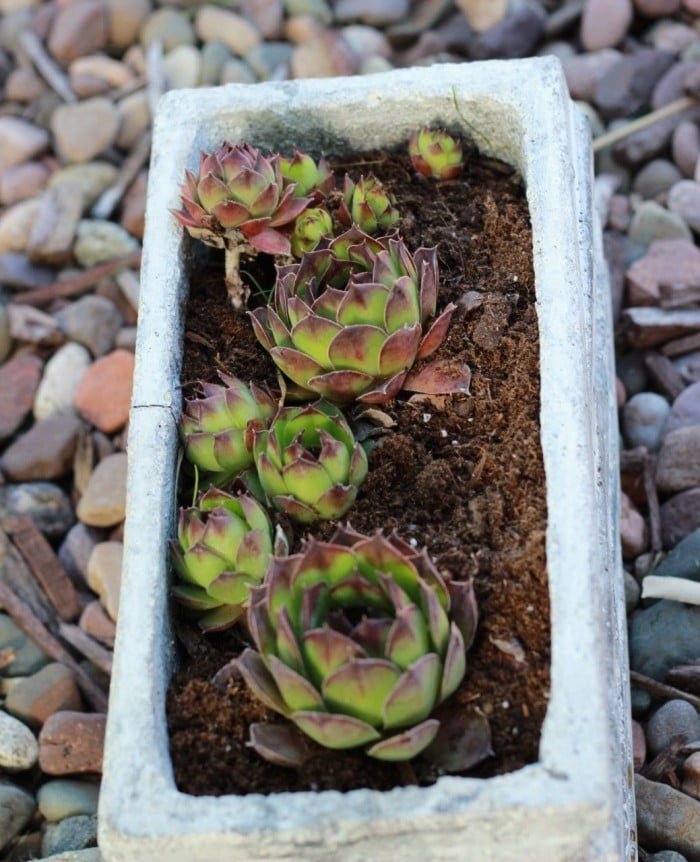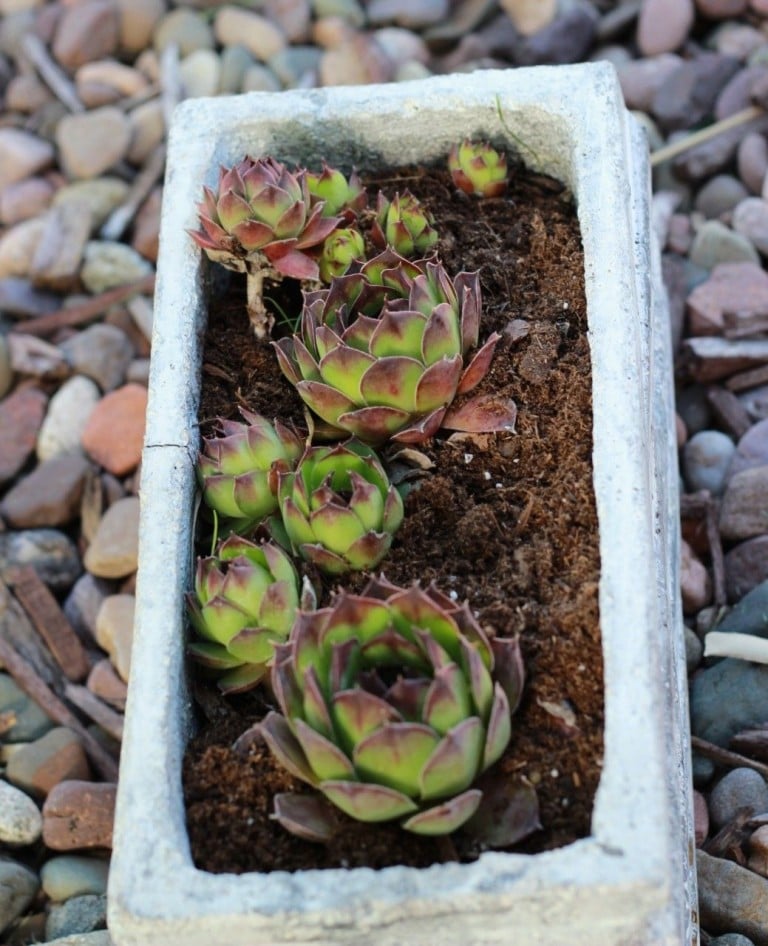 Honestly, all I did was add just a little fresh dirt on top.  These things survived our winter.  The winter with three 'cold days'.  Where school was canceled because it was -35 degrees or colder.  I truly didn't enjoy this past winter!
Here is another planter that overwintered well.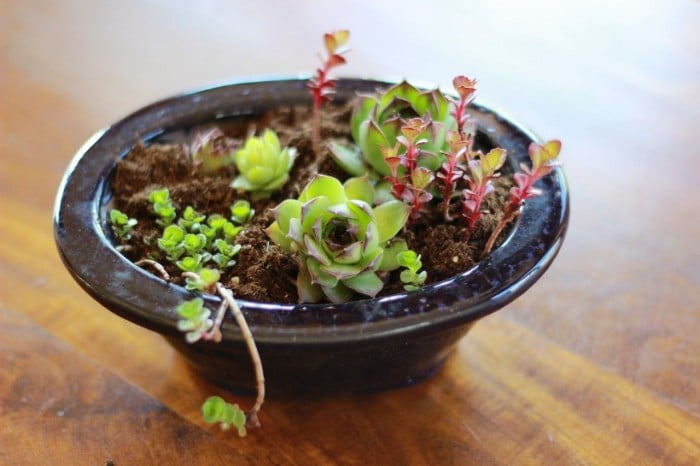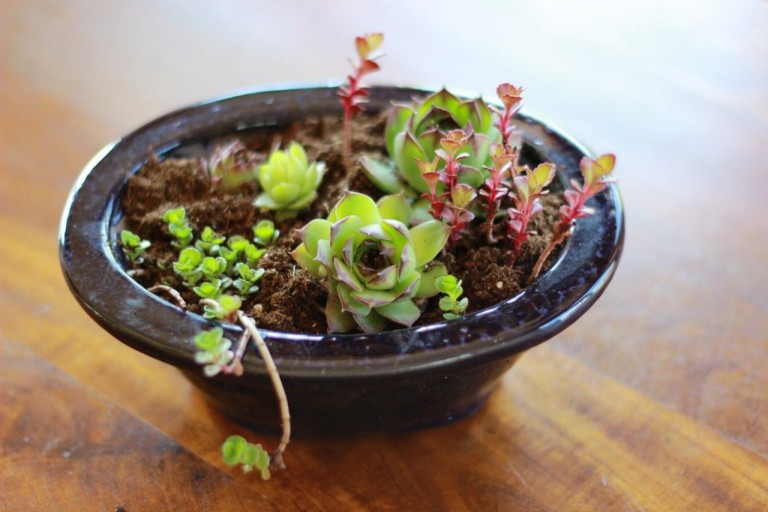 I've also included some other ideas.  Bring them indoors!  These plants are just soooo cute.  And, you see them everywhere in plastic versions.  They are tough enough to bring inside!  I don't personally keep them inside for a long time but a month or so has never been a problem for them (or me).    The more light they get inside, the longer they will be fine.  I have had them in a darker bathroom so I just switched them out every couple of weeks.  Just plant the old ones outside and bring in some nice strong new ones.
Let me show you some other ideas.  I love mercury glass and have these three small candle holders.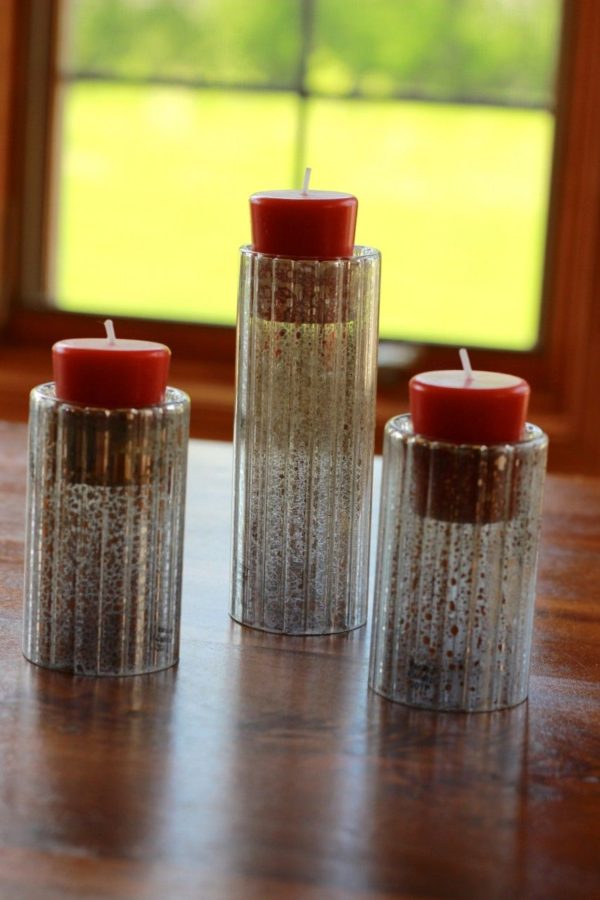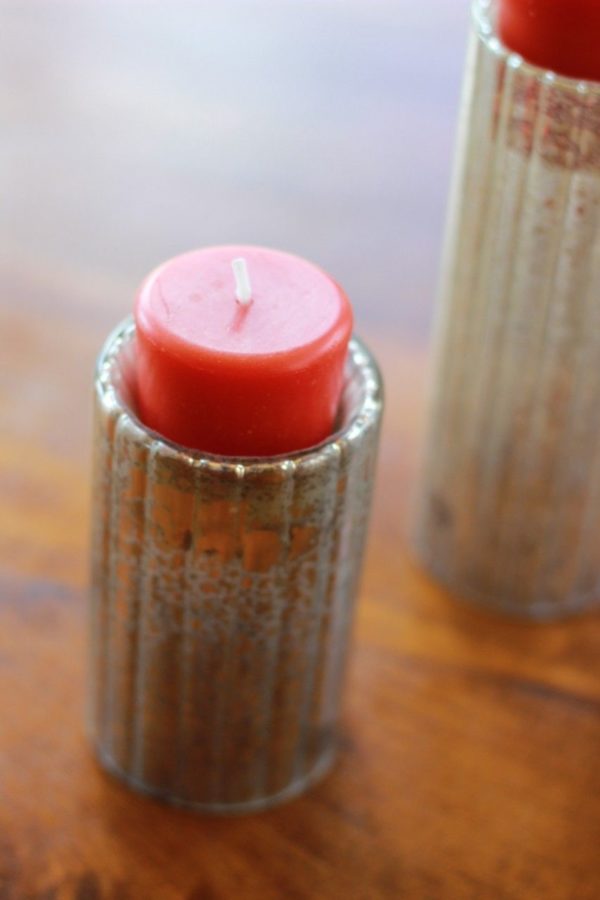 Look at it with succulents!  You only need about an inch of dirt and water gently and infrequently.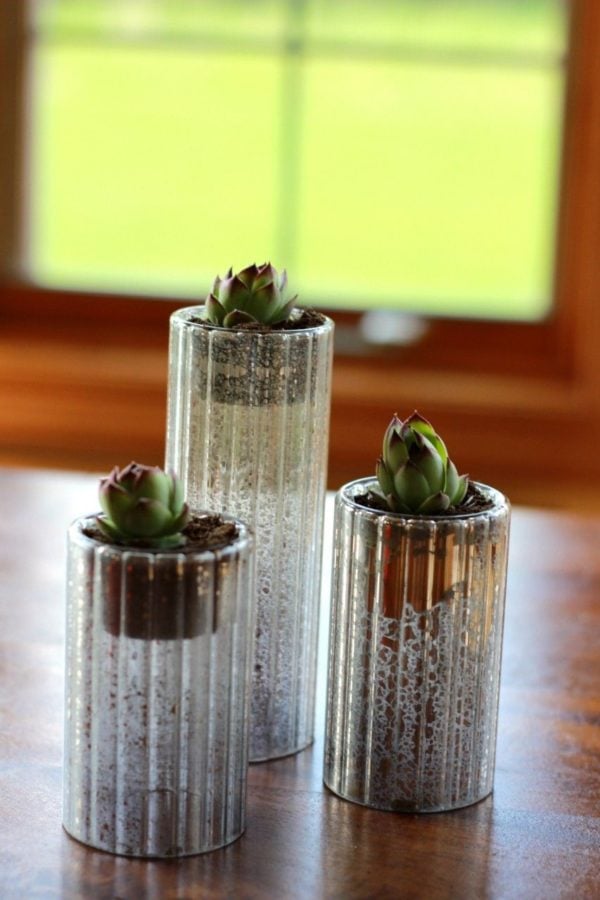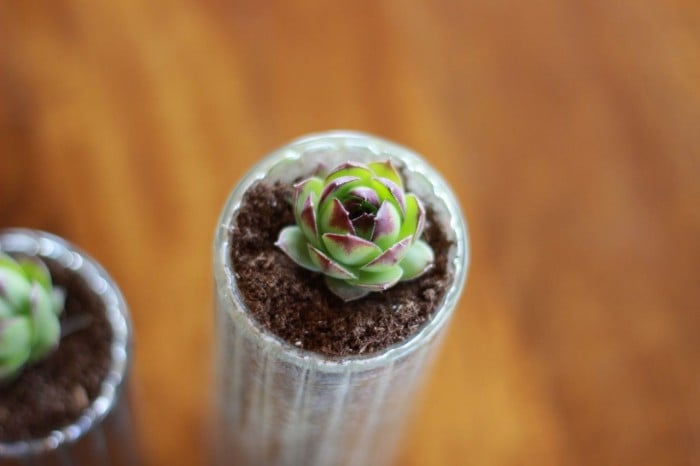 Aren't they cute?
Succulents are so easy to replant.  Just grab them and pull them out of the dirt.  They usually just have a little root which connects them to the larger plant.  Just gently tear it.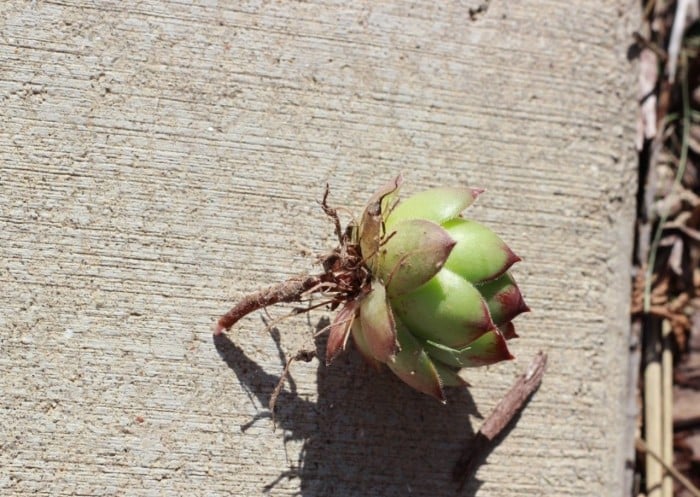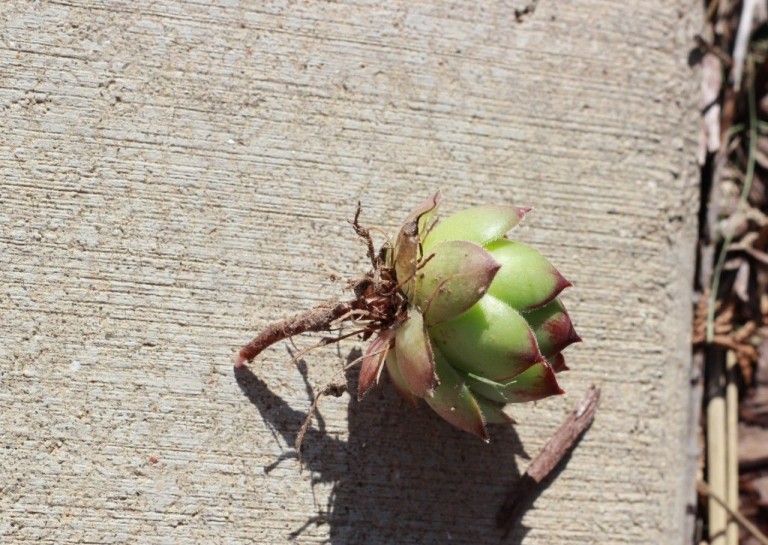 Once you have this little 'chick', you just need to put it in some dirt.  And not good dirt.  And please don't water too often.  This plant truly survives on neglect.
Looking for a centerpiece?  Just grab a few glasses and line them up on your table.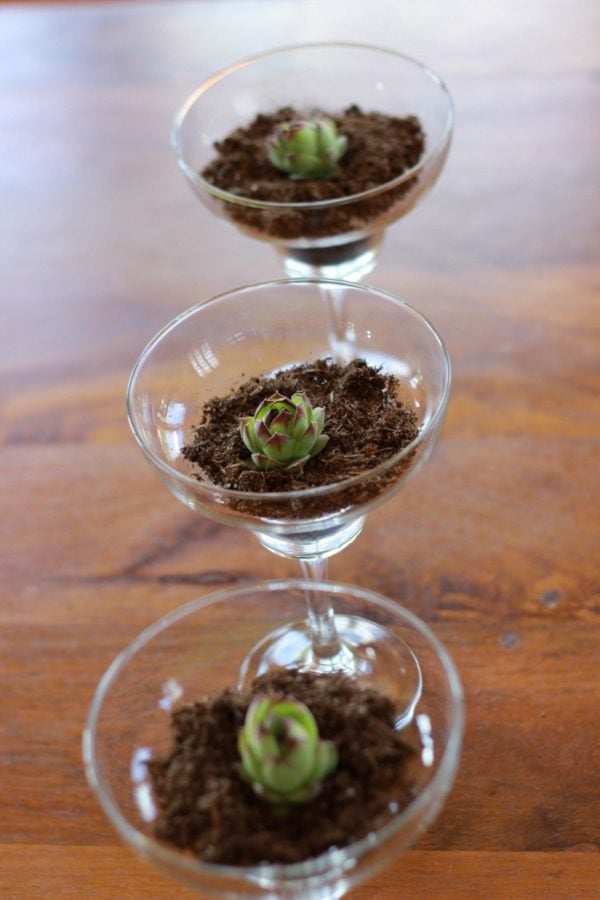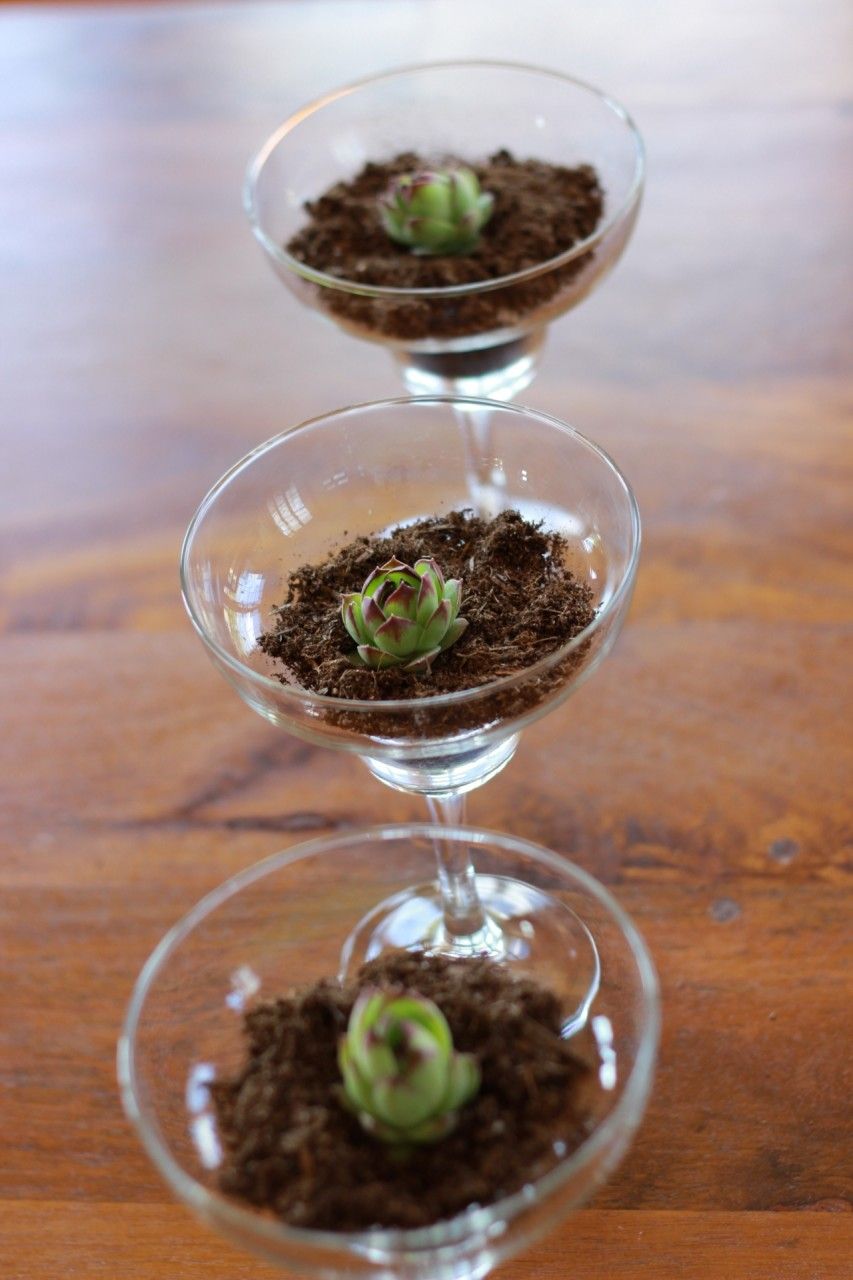 I'm practicing with a new camera lens so forgive me that all of my above succulents are not perfectly in focus.  I'm not sure if I'm loving only having the middle one in focus.  What do you think?  Does it add or detract?
Sorry, I digressed.  Another idea and I put this in my bathroom.  I purchased a small apothecary jar with a lid.   Then I put a big 'hen' in it.  Isn't it cute?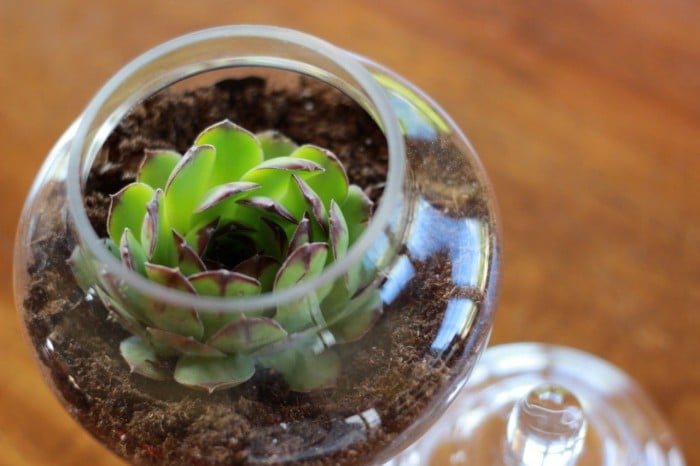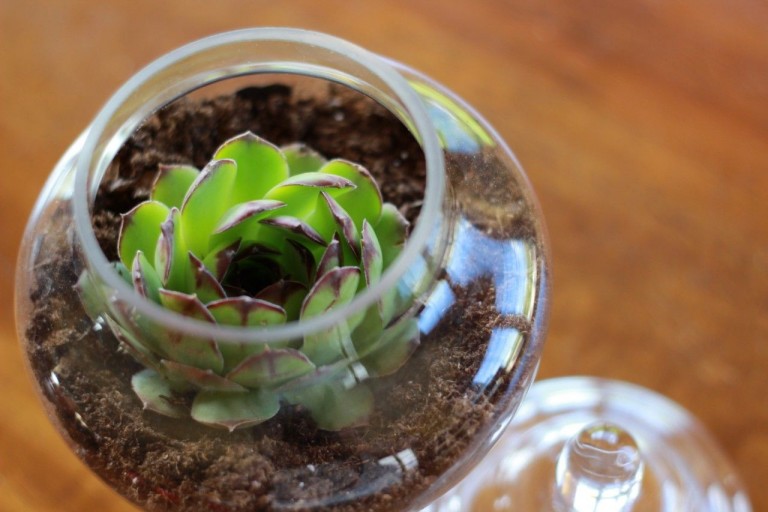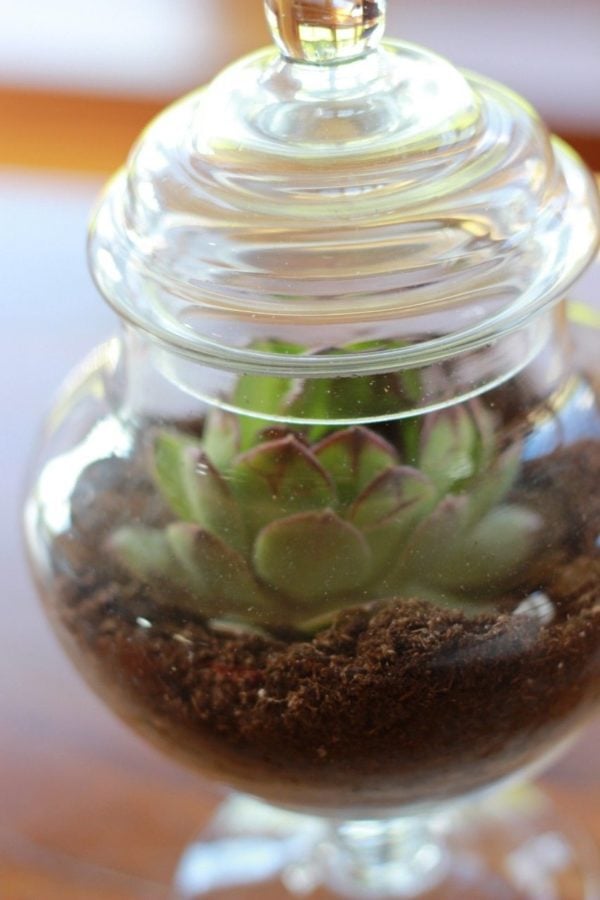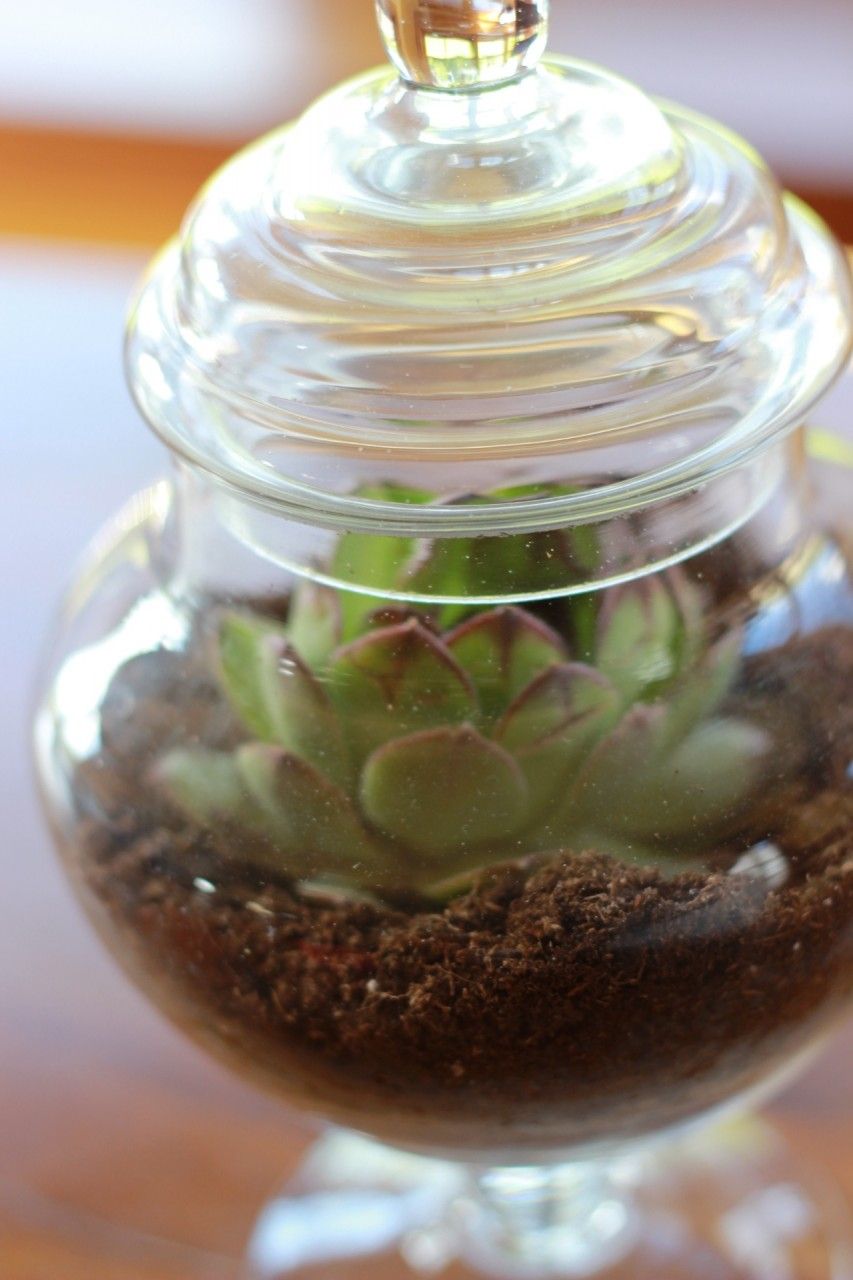 I love my hens and chicks!  They are such tough and cute succulents.  I have lots and they keep multiplying.  I've given many away and I still have tons.  So, if you live near me and want a few, just drop me a line or come on by.  I'm happy to share!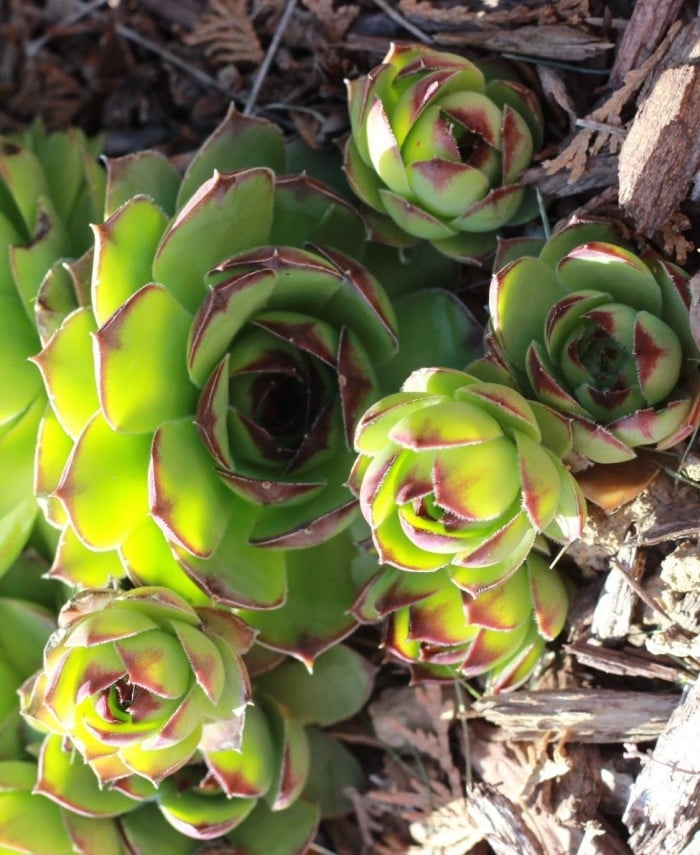 Enjoy the beginning of summer.  Happy planting!