My strawberry pot has succulents, perennials and even an annual in it. It's just that time of the summer when I have odds and ends and want them gone and want the gardening done! It's so late this year but we had such a late summer here in Wisconsin. I grabbed what I had left and then eyed the strawberry pot I had purchased a week ago.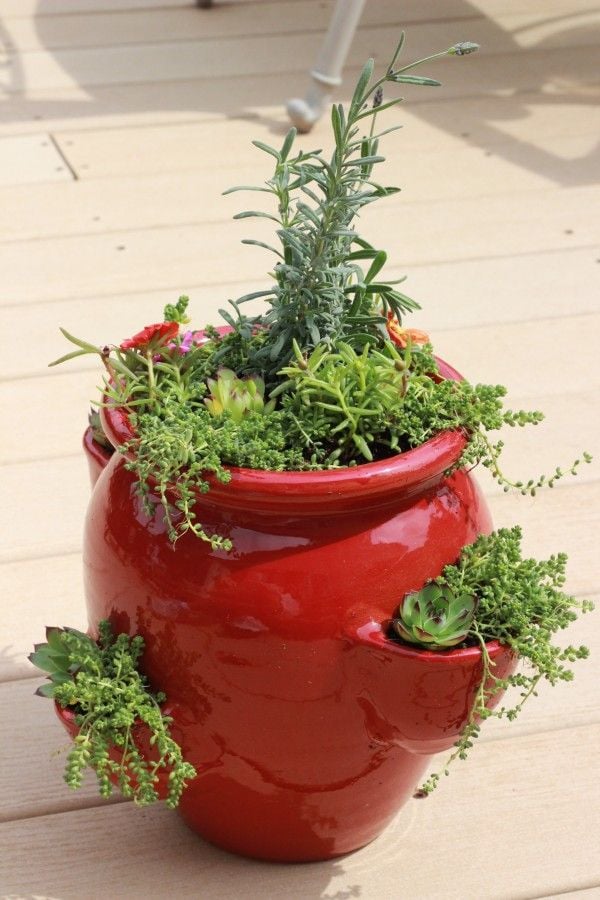 Obviously start with a strawberry pot and some dirt. I happened to see a red strawberry pot at Marshalls and I'm glad I snapped it up. As for the soil, I just used the potting soil I had left over. I put it in and then kept firmly pressing it into the pot. I didn't want the dirt to compact after a couple of waterings.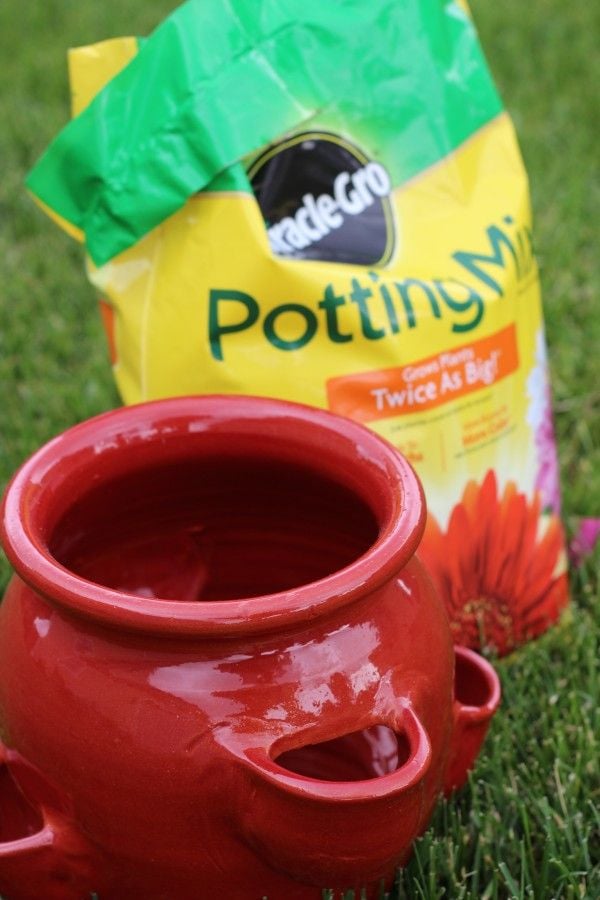 I DID NOT buy any plants. I had some odds and ends left and LOTS of Hens n'chicks in my garden. My goal was to just use what I had.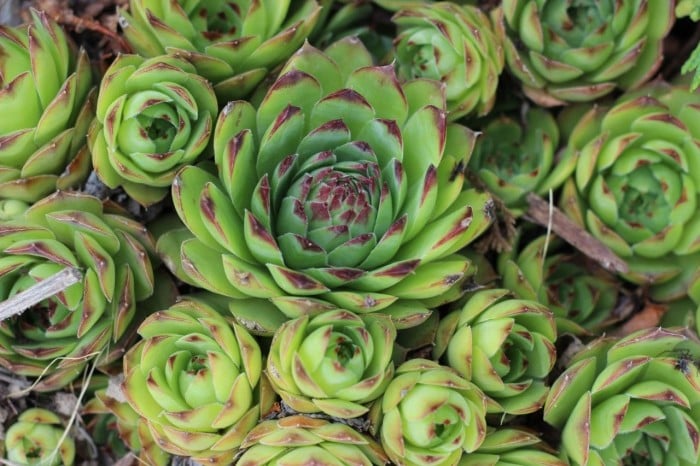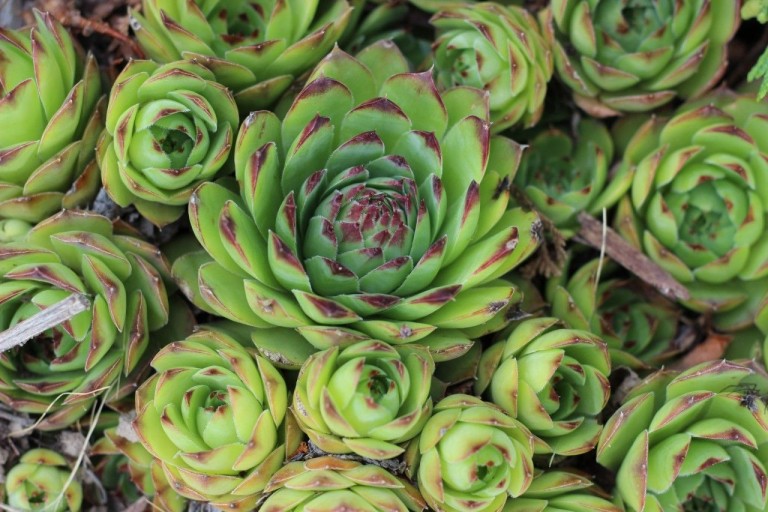 I had some portulaca plants left. Also known as moss rose. Love these guys!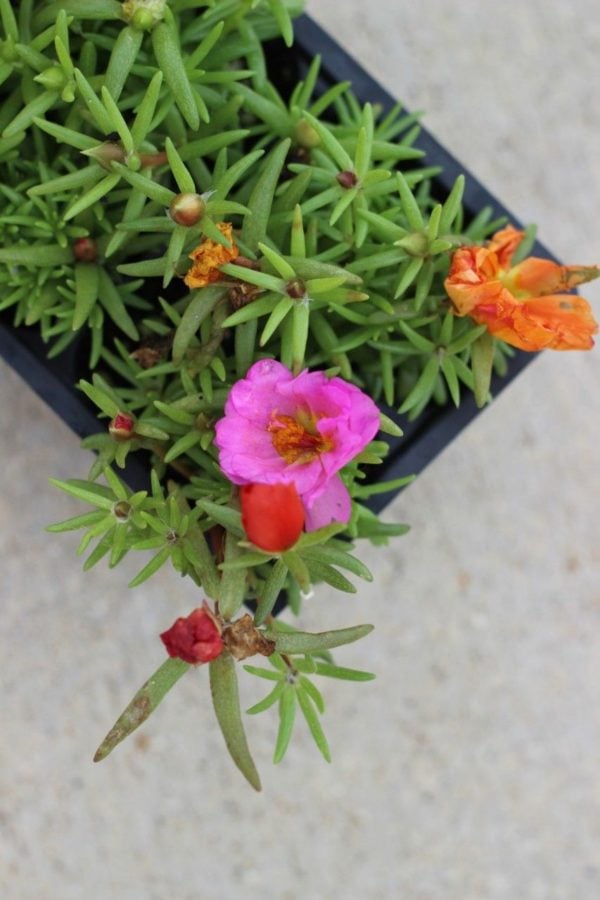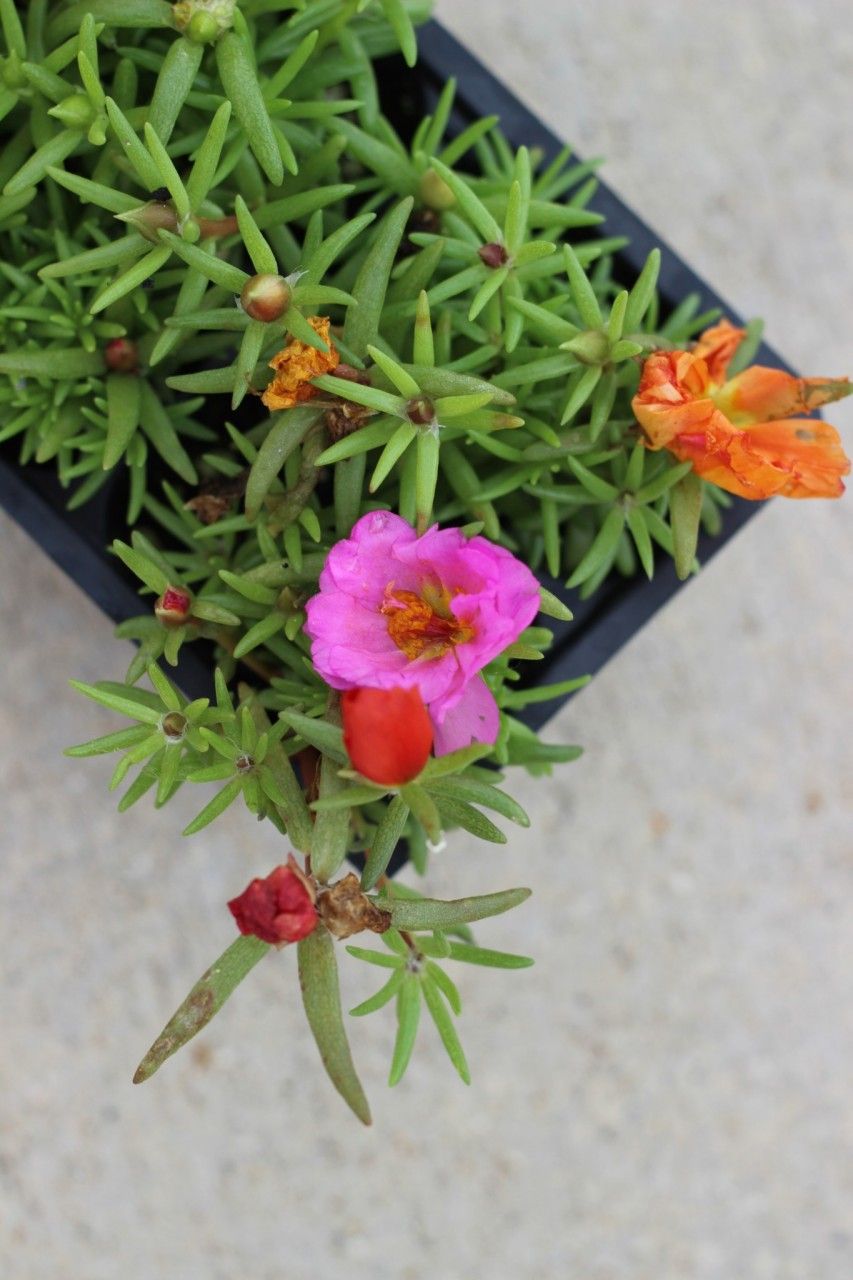 I also purchased one plant too many of a fun looking succulent. It was called 'baby tears' and it's a sedum. I'm really hoping it comes back next year.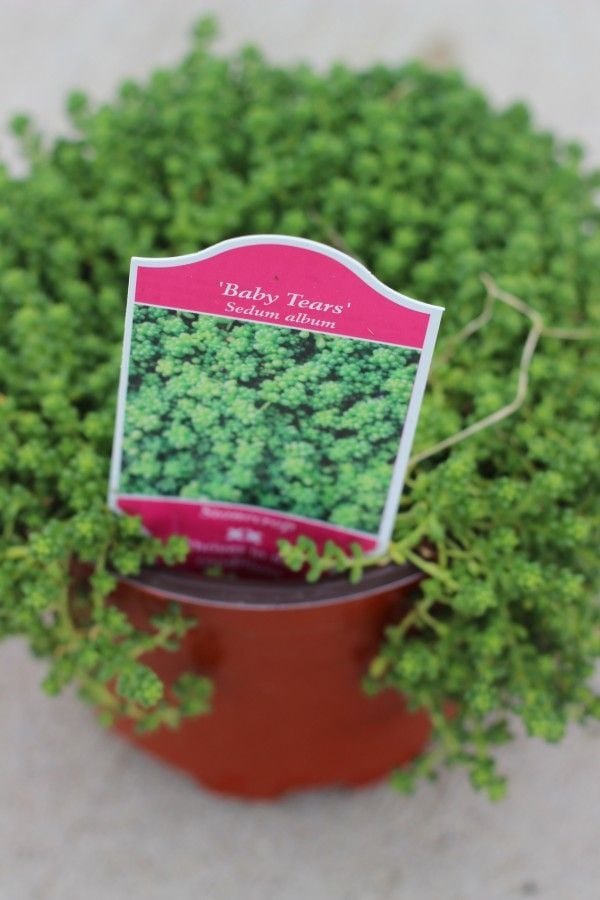 I also had this lone lavender plant. I don't know why I had it. My guess is I grabbed it thinking it was rosemary? Hmmmm. Oh well, it adds a little height and texture and the purple lavender flowers will look wonderful in the red pot.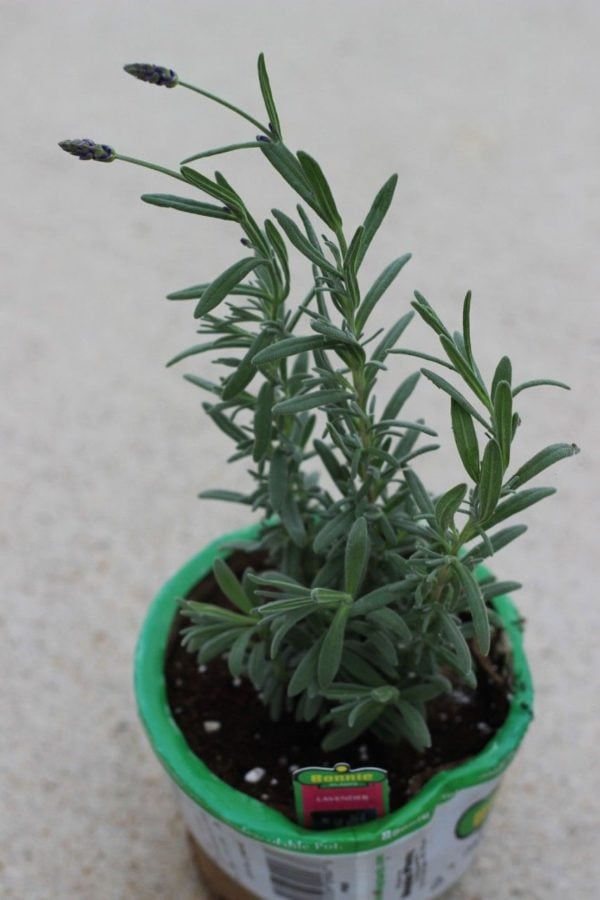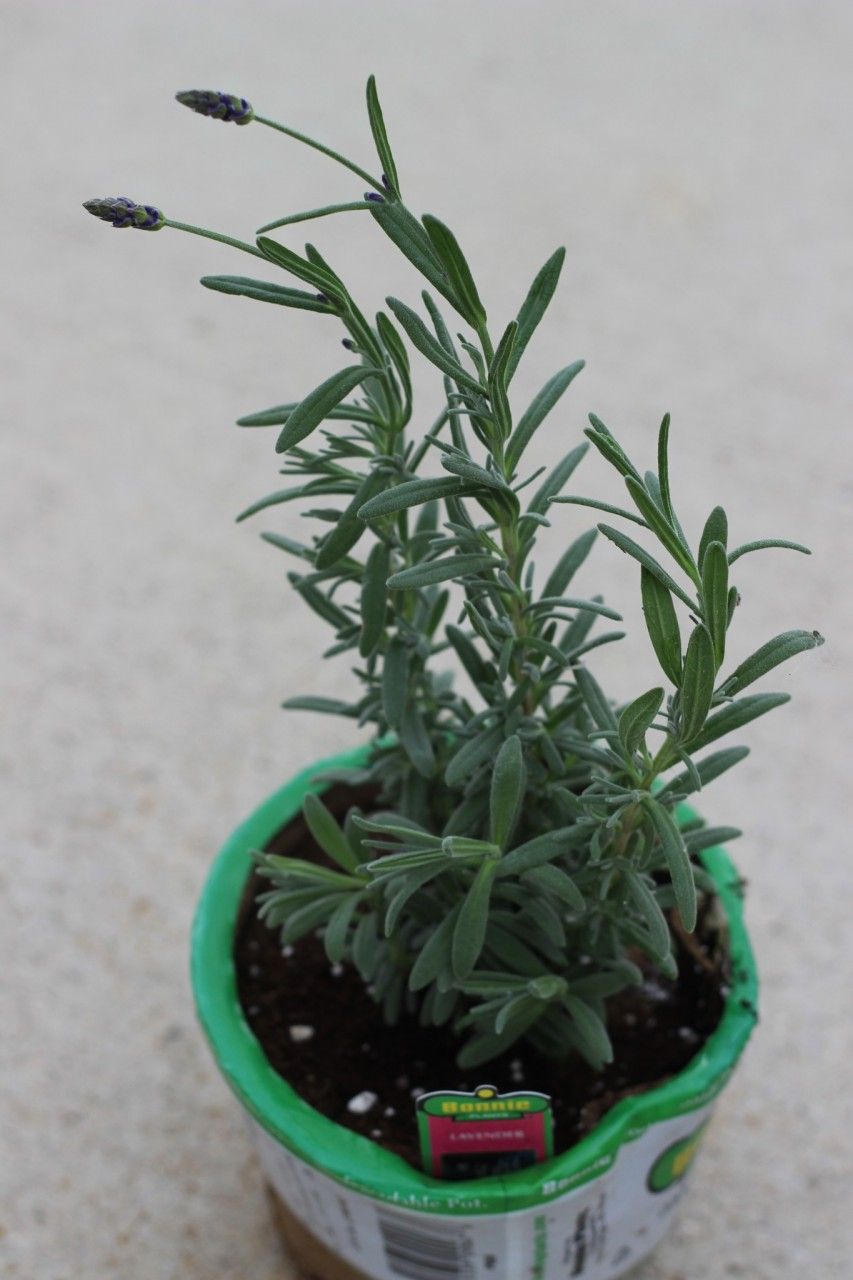 Basically, I planted lots of hanging/trailing type plants. I added some hens n' chicks just because I love them! And they look so good in strawberry pots when they start growing and multiplying.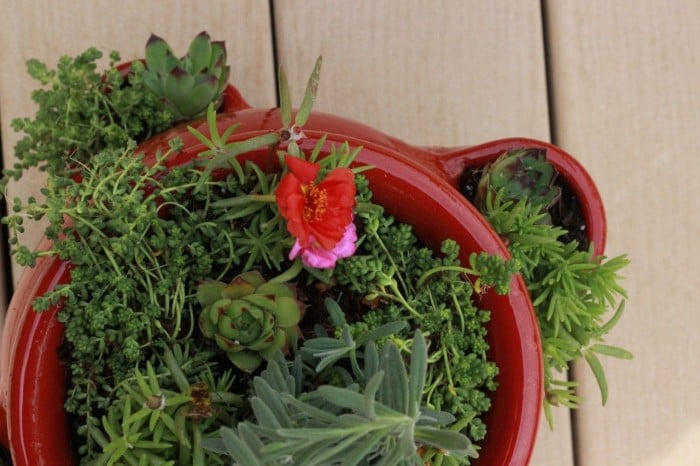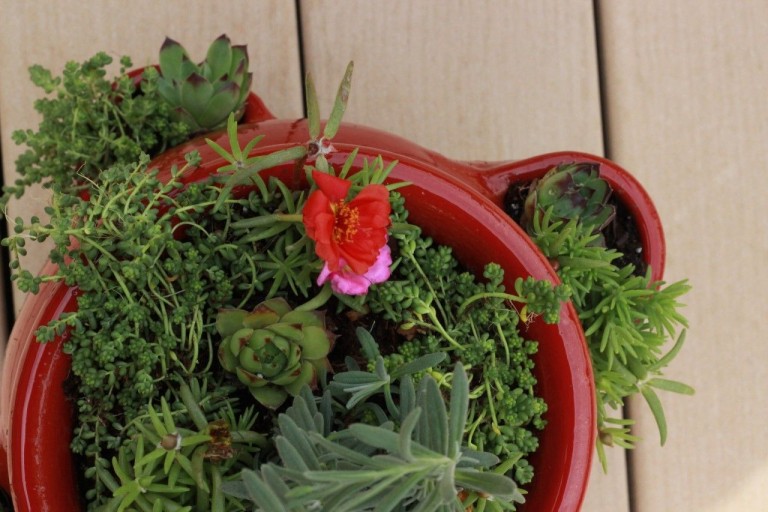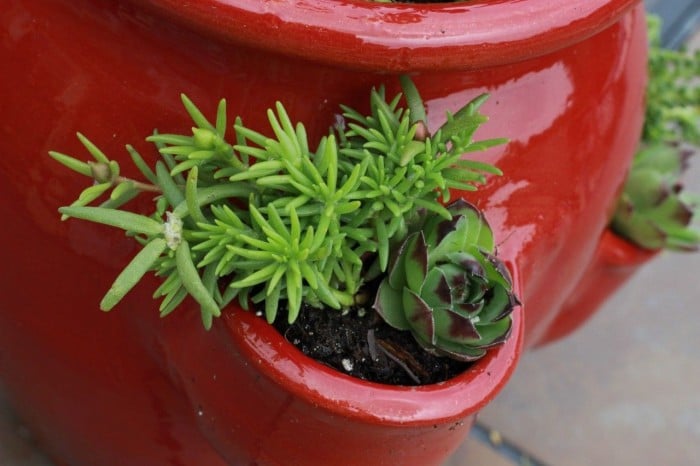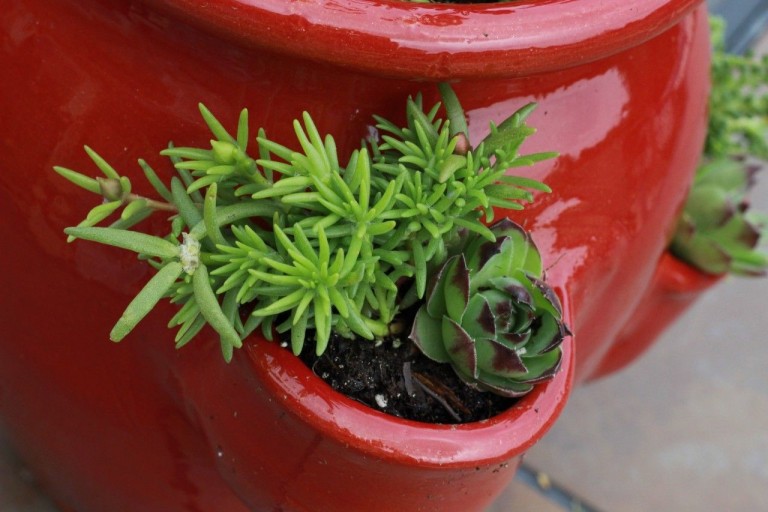 I love how it came together! I did plant everything closer together than I normally do. That's just because the summer is short this year and I don't want to wait a month for it to fill in.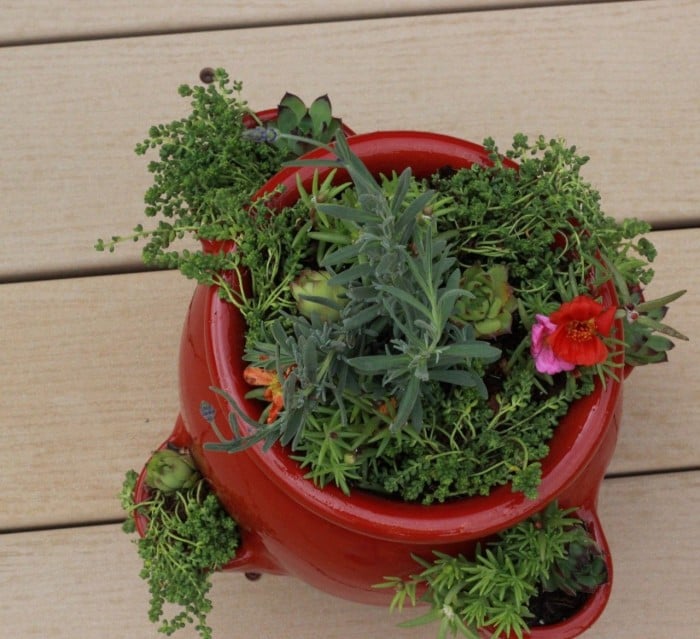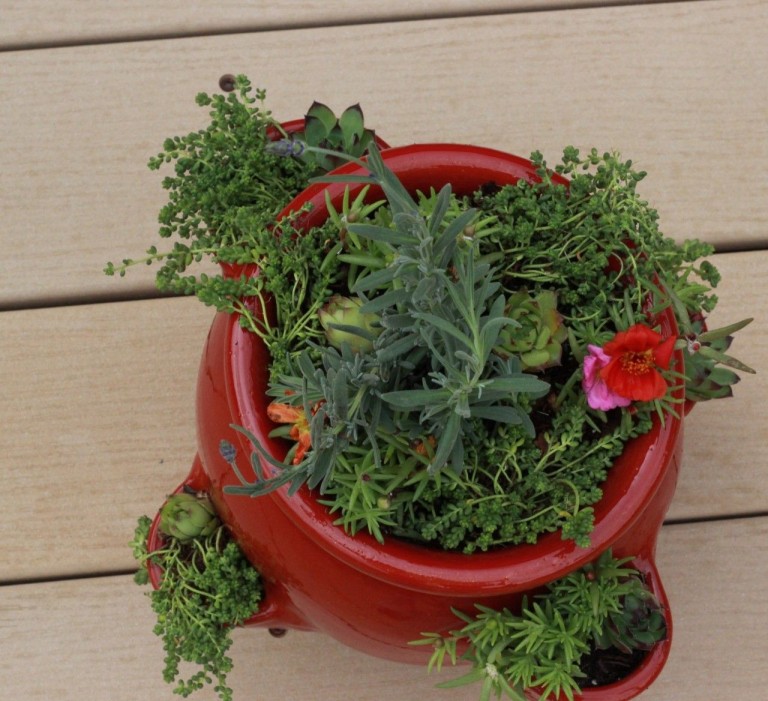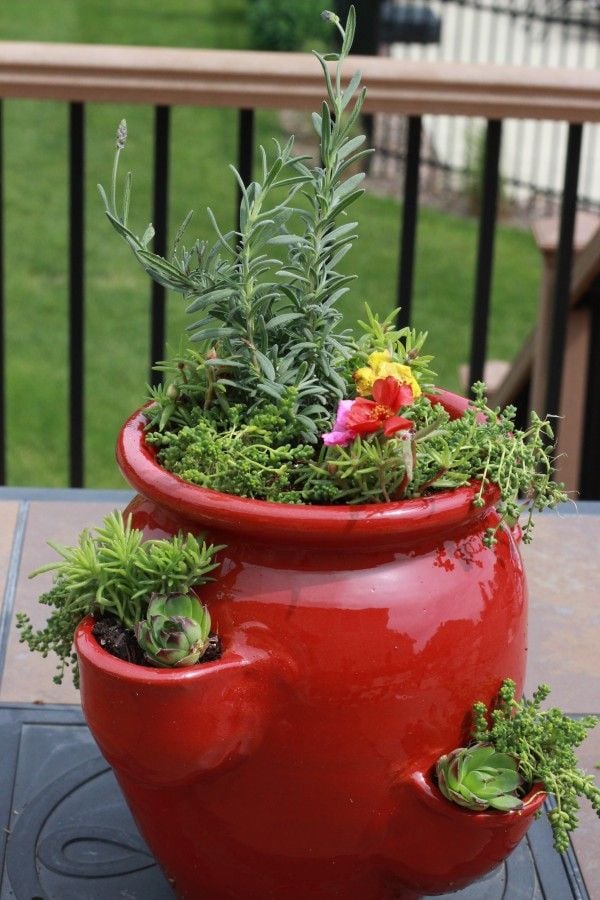 Have you planted a creative strawberry pot? What did you use and how did it turn out? If you love succulents like I do, here is another post you can check out.