Making a terrarium with sedums (hens and chicks)
I love terrariums and also love sedums!  So, I've made a cheap terrarium so I can bring some of my favorite little hens and chicks into my house for the fall and winter.   I use these storage jars for all kinds of different storage and now am using them for my terrarium!  They are the perfect size and shape to hold the timed candle with my hens and chicks.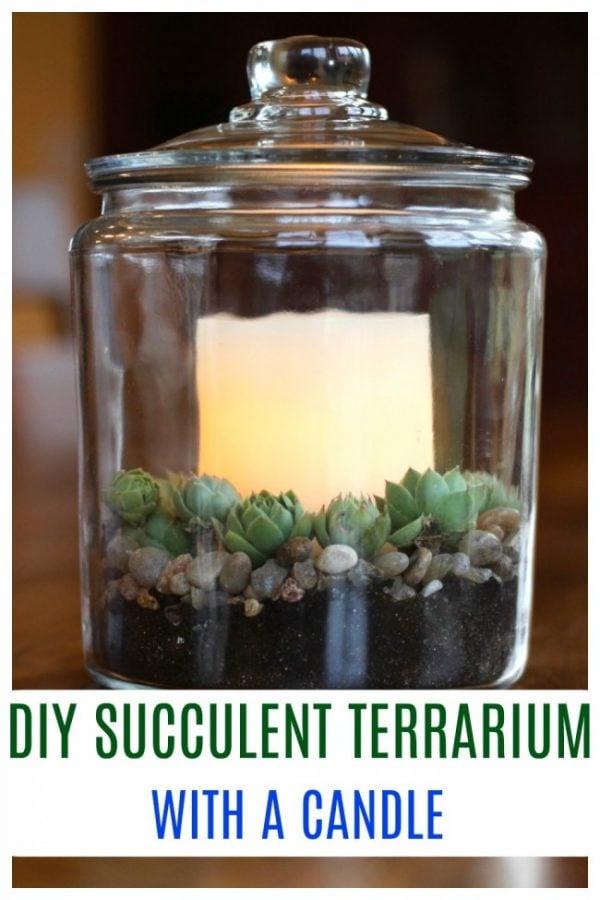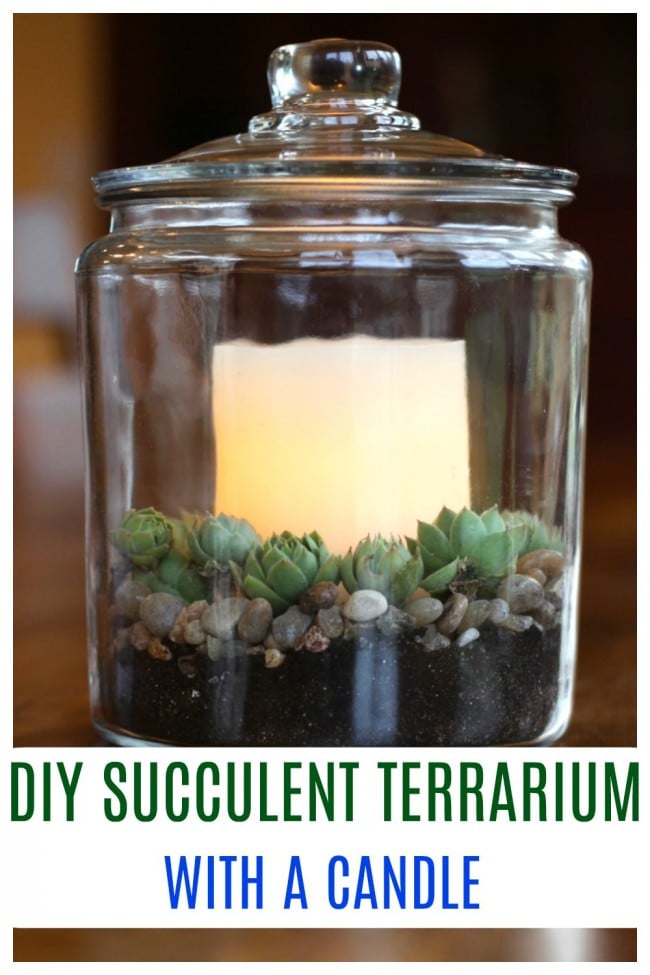 Some of my blogger friends also used their containers creatively.  It's fun to see what everyone did!  Their projects are below.
I'm using up what I have since I'm trying to make them as cheaply as I can (I have one of those 'budget' things).
*This post may contain affiliate links. Please see my full disclosure policy for details.*
Supplies needed for your Hens and chicks Terrarium
Glass storage jar
Decorative stones (about ½ inch in size - or what you have handy).
Cactus/succulent soil (or all-purpose if you are careful not to overwater!)
Candle with timer 
Hens and chicks succulents (these are the cheap outdoor kind!)
Instructions to make a terrarium with sedums (hens and chicks)
Add at least one layer of ½ inch stones to the bottom of the storage container. You don't ever want the succulents to have the roots soaking in water.
I added about 1 ½ inches of potting soil to the bottom of this storage jar.   Then decorative stones on top. The decorative stones have a few purposes.  As an FYI, you can buy small quantities cheaply at most dollar stores!  Obviously, they look nice!  And, they help anchor the roots of the hens n' chicks when I water.  Thirdly, they help keep the bottom of the battery-operated candle dry.  I've learned the hard way that if you put these types of candles on sand or dirt, they stop working.   Putting the candle on a layer of stones really does help!
I did also wrap the bottom of the candle with some plastic wrap to keep the part that holds the battery dry.
Hens and chicks sedum terrarium in the evening
Here's why I love the timed candle! It offers a gentle glow. This sedum terrarium is perfect as a centerpiece! You can use it along or line up three down the center of your table!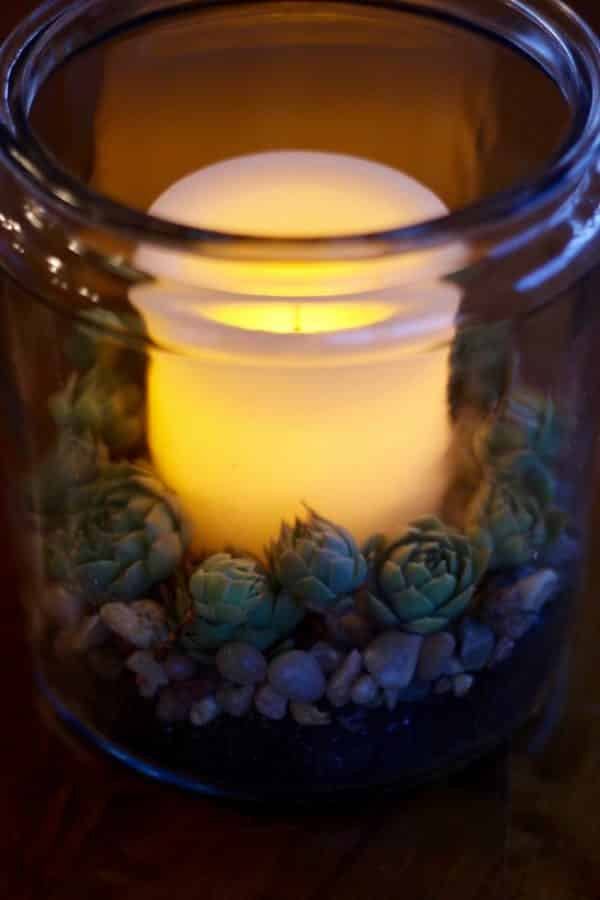 Other projects with glass storage containers.
Please take a look at some of my blogger friends creative projects with this same glass container!  Hope you enjoy them as much as I do.
Click on the blog name to see more: