Confession – I received some free jars from JarStore.com to use for my fall terrarium.   But, I was happy to write this post because I love these jars!  I will be using some for storage in my pantry but I was trying to do something a little more original for this project.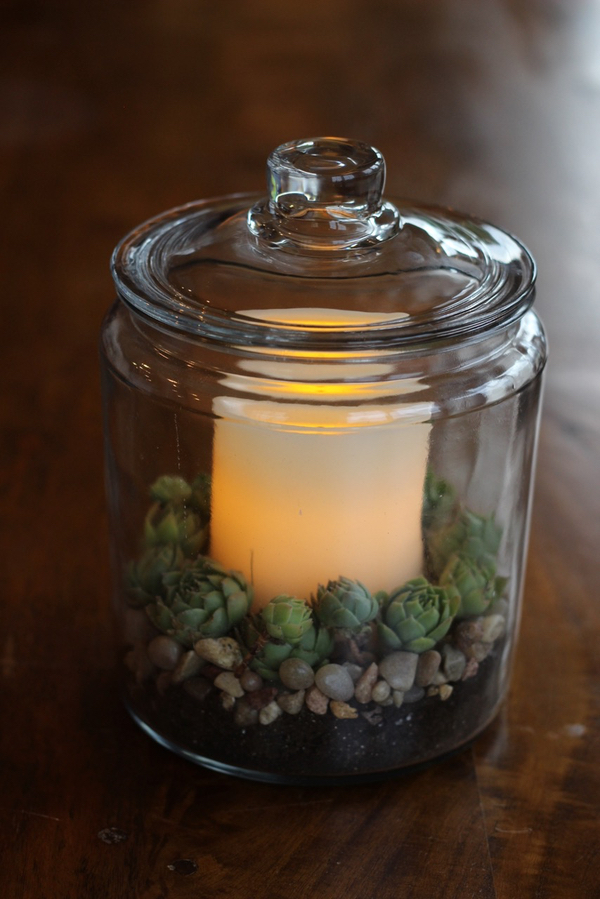 You see, I belong to this great blogger group where we do a seasonal challenge. We all use the same item and see what we come up with.
Today, I want to share with all of you our fall challenge.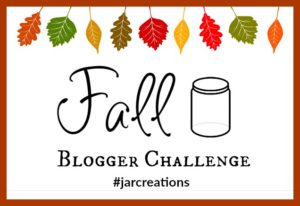 First though, let me tell you how I made my candle terrarium.   I'm using up what I have since the gardening season is quickly coming to an end here in Wisconsin.
I added about 1 1/2 inches of potting soil to the bottom of this storage jar.   Then stones which have a few purposes.   Obviously, the look nice!  And, they help anchor the roots of the hens n' chicks when I water.  Thirdly, they help keep the bottom of the battery operated candle dry.  I've learned the hard way that if you put these types of candles on sand or dirt, they stop working.   Putting the candle on a layer of stones really does help!
Not a fancy tutorial, but, I'm sure you get the idea!
Please take a look at some of my blogger friends creative projects!  Hope you enjoy them as much as I do.
Click on the blog name or image to see more: