I first saw my first fairy garden on Pinterest.  They are so cute!  I love the magic and mystery that surrounds them.   Oh, to have little kids that would believe the fairies actually moved in!  Too adorable.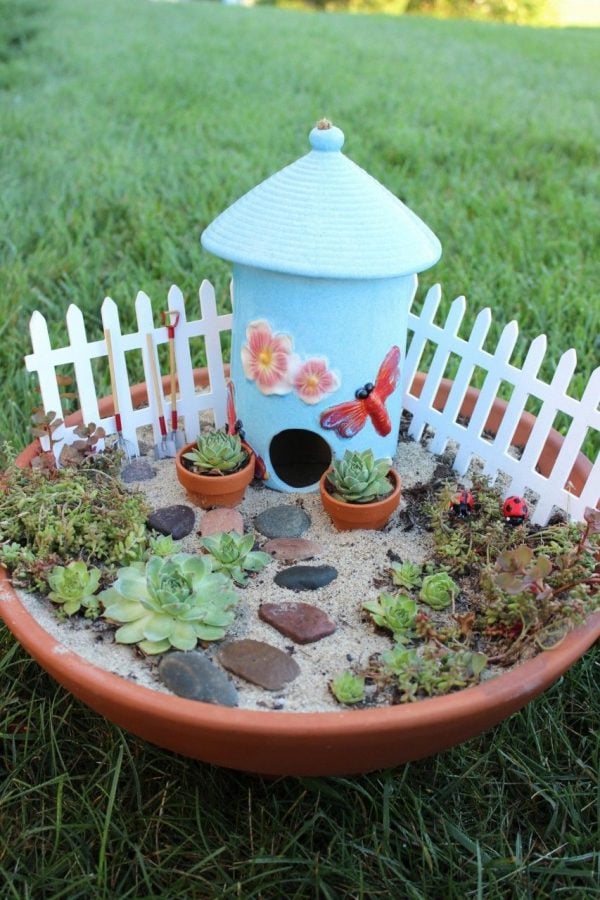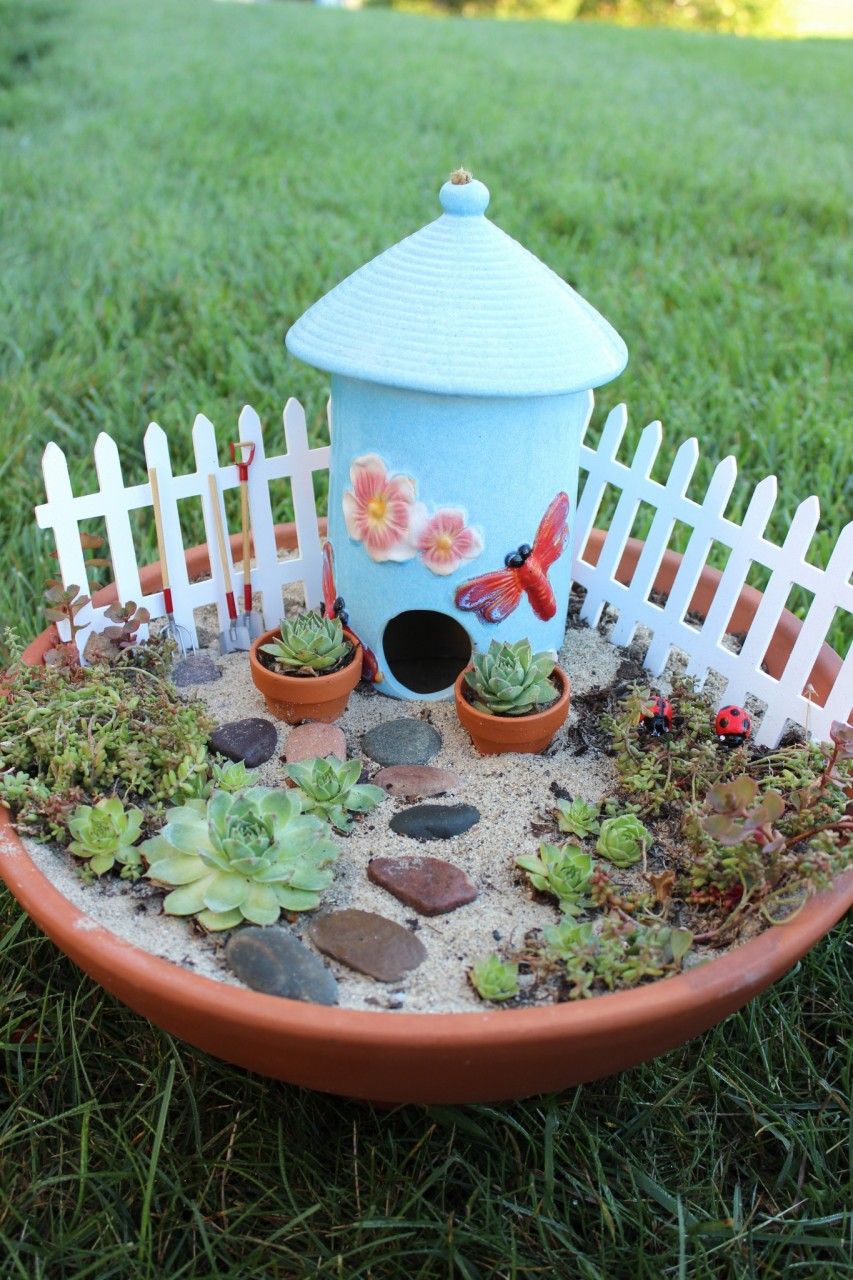 I know, it's the end of summer and the beginning of fall. But, I couldn't help myself. Especially when I was walking through a gardening store and everything was on CLEARANCE. If you know me, I LOVE getting a bargain. The main parts, the planter and the birdhouse were $4.99 and $8.00 respectively. Oh, and wouldn't you love to buy planters for your front door for $0.49 each?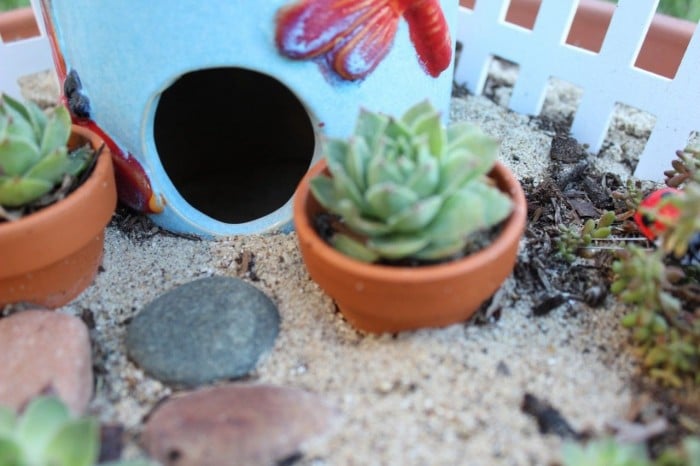 I love the little walkway. I actually love all walkways and have been keeping my eyes open to share some with you at a later date. But this one, oh so easy! I did put a top layer of sand, just so I could place my little stone walkway. It also made the fairy garden look a little neater.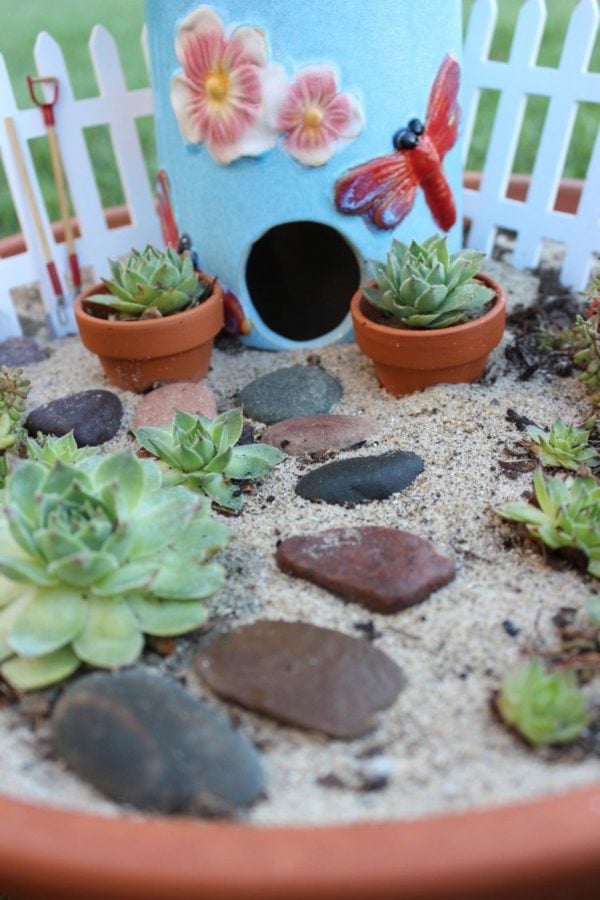 Oh and the fun little accents you can find! I happened to wander through the dollhouse section of my local craft store. I just couldn't resist the little garden tools!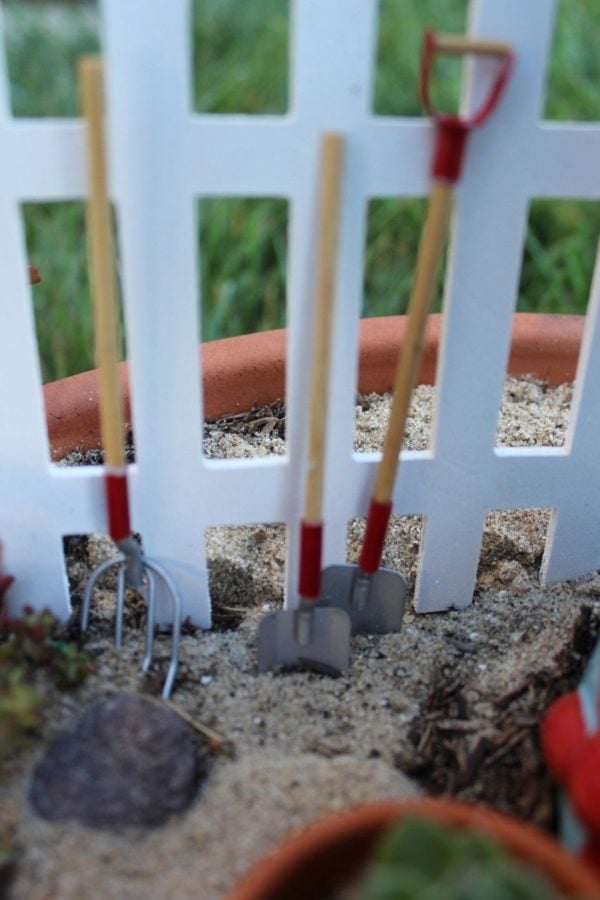 And the little lady bugs! I hope fairies and lady bugs get along!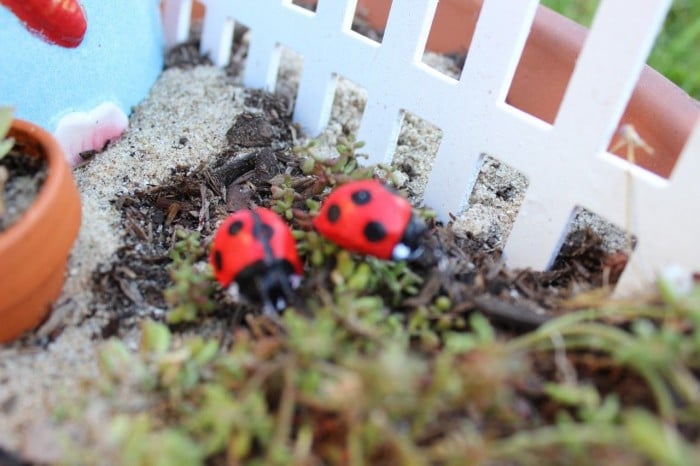 And the little gardens! I was fortunate that everything I planted was in my garden. I love succulents and had some baby hens-n-chicks. They looked perfect in the planter and as little shrubs. It didn't cost me a penny to add a little greenery.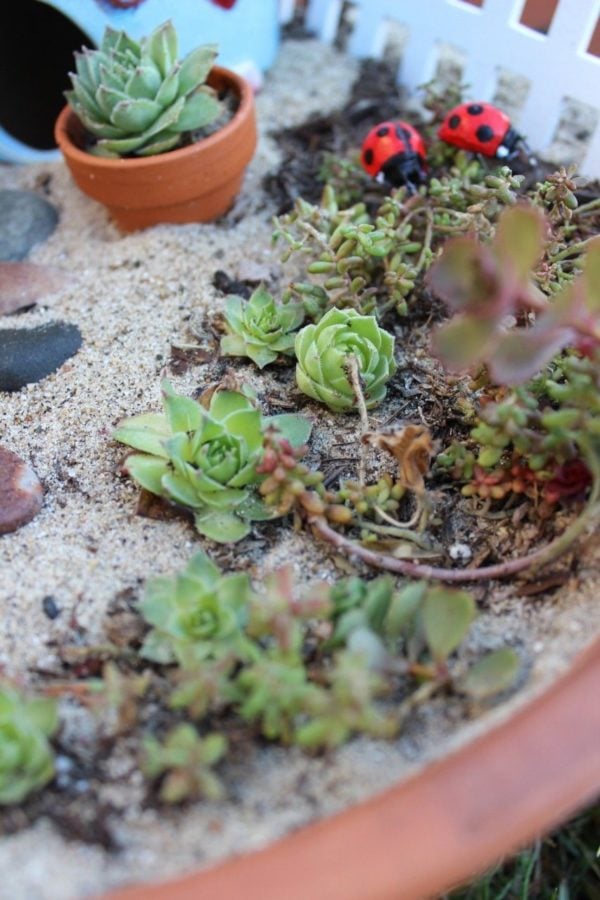 I will bring my little fairy garden into the garage for the worst of the winter. I left some of my little succulent planters outside last winter. The plants recovered perfectly but the containers didn't survive. It's this goofy weather where it rains in the winter and the next day freezes. Not taking the chance this year and will just take everything in.
Get a jump on next year! Plan and plant your fairy garden now. The price is right and your plantings will be nice and established for the spring. Another spring bonus, having this all done already!