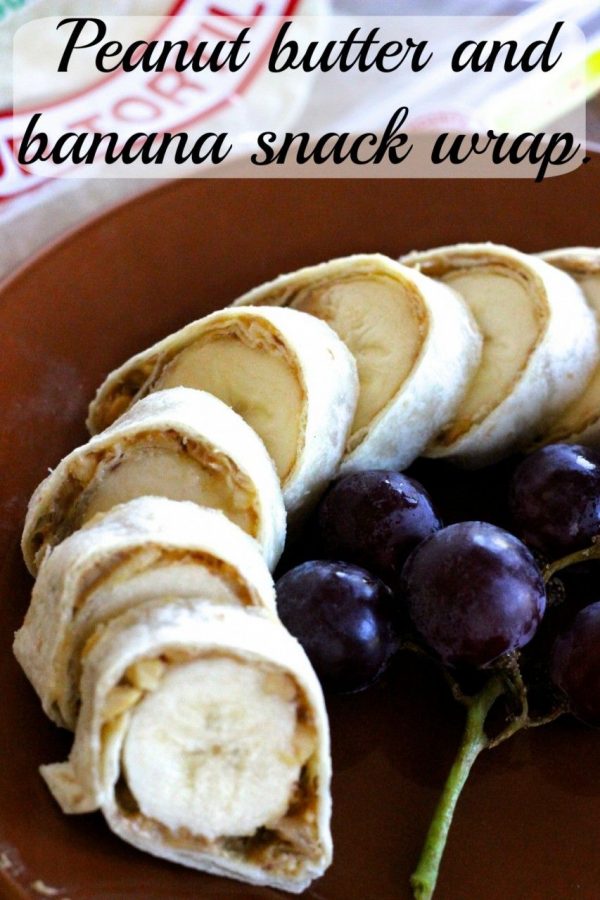 I'm sure you all have had this.  Or you've made this peanut butter and banana snack in the past.  I've had it and I used to make it all the time for my boys.   And then.....I forgot all about it!  It's things like this that keep me up at 2 in the morning : ).
Are your school day evenings crazy?  I have two teen boys and there are lots of evening activities and lots of socializing going on.  And, it's dinner and healthy food that suffers!   Yes, today I told one of mine that Cheese Its and Goldfish are NOT, I repeat NOT a good and healthy snack.   So, I guess I need to step up and start having healthier, more filling snacks available for our after school snacks.
Do you know that some kids in my boys'  highschool have lunch at 10:15am?  Yup, that is a ten.  It's not a typo.  But, they start classes at 7:20 so that's three hours after the start time.   No wonder they are starving by 2:30, the time they roll in after school.   Then come in and immediately search for a quick after school snack.
Ingredients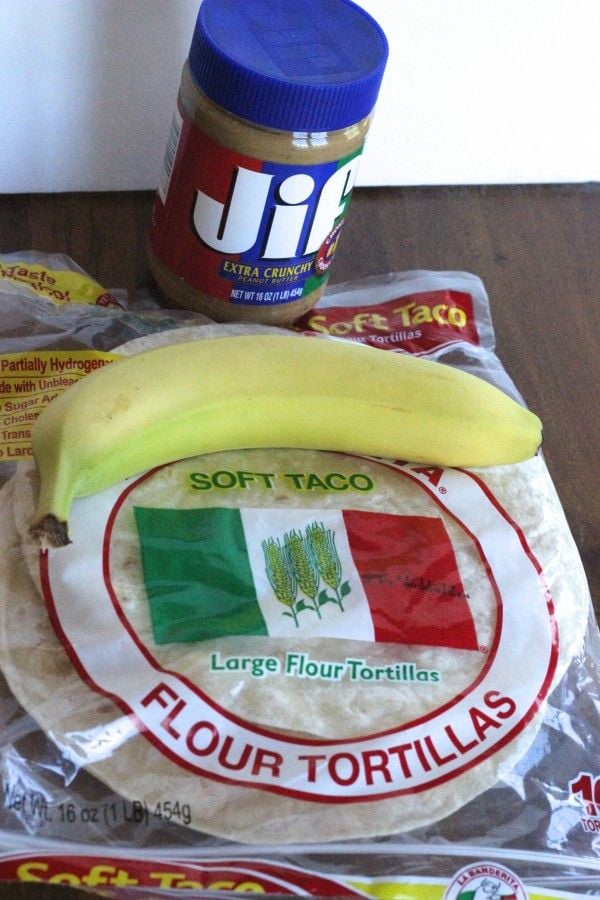 Smaller tortilla rolls (taco size)
Banana
Peanut Butter (we tried crunchy this time)
Directions:
Take out a tortilla.  Then CLOSE THE PACKAGE!!  They are resealable for a reason!!
Evenly spread some peanut butter on the tortilla.  It took about 2 generous tablespoons.
Add the banana and roll it up.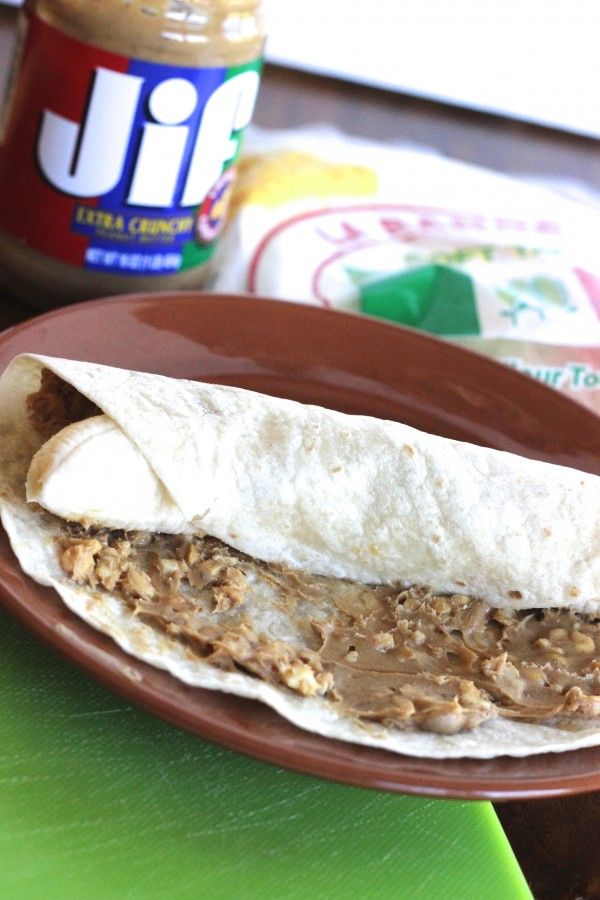 Slice it!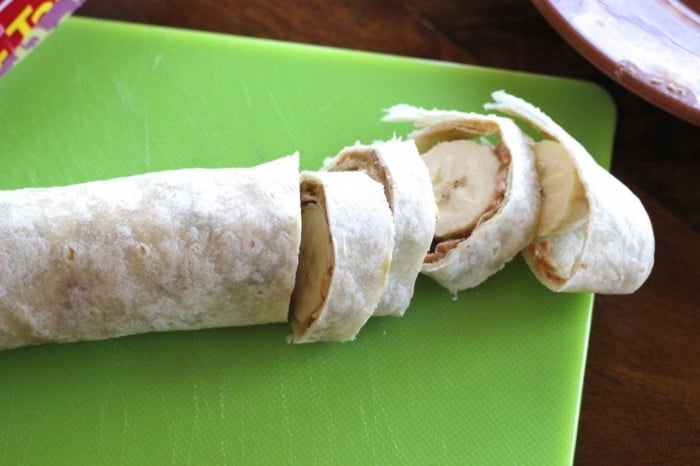 Call it whatever will interest your kids.  Peanut butter and banana wrap.  PB and banana sushi?  Whatever your think your kids will find the most appealing.  Add a little fruit or some veggies to the plate.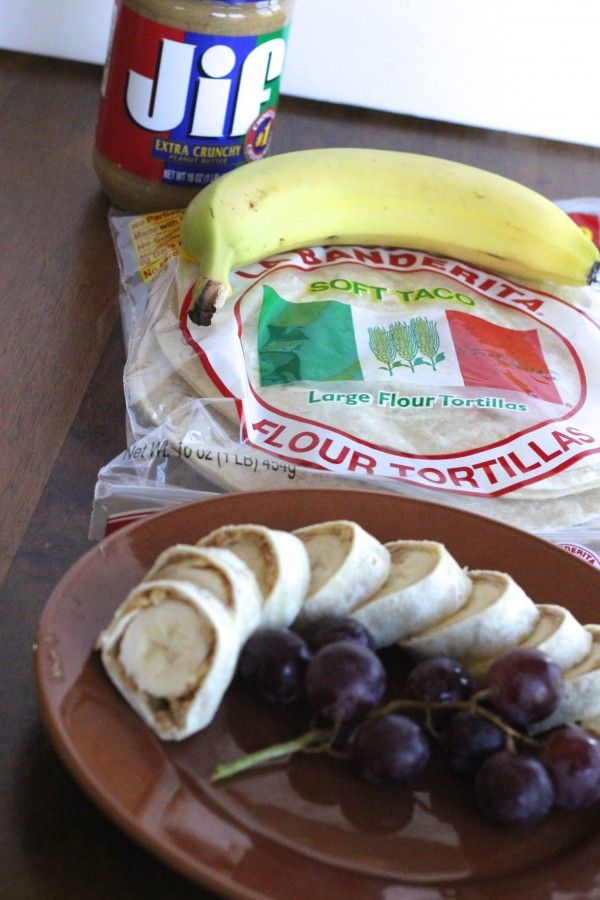 Love these little roll ups!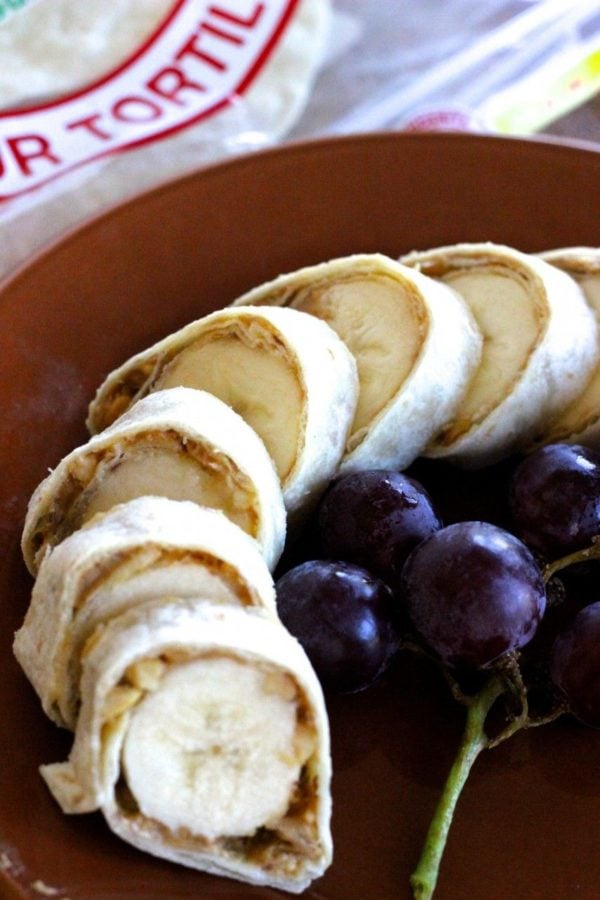 Ho
I know, not very complicated.  But, it has banana and peanut butter and that should keep those kiddos going.   Hope I've reminded you of a favorite snack from the past!