This is a sponsored post written by me on behalf of Giant Food Stores for IZEA. All opinions are 100% mine.
Hi!  Welcome to my Momcrieff blog!  This is where I share easy recipes for busy families.  And, I try to share simple recipes that have a little twist so that you can serve a meal that is not only easy but interesting.  This Easy Philly cheesesteak burger, made with steak, is one of those recipes!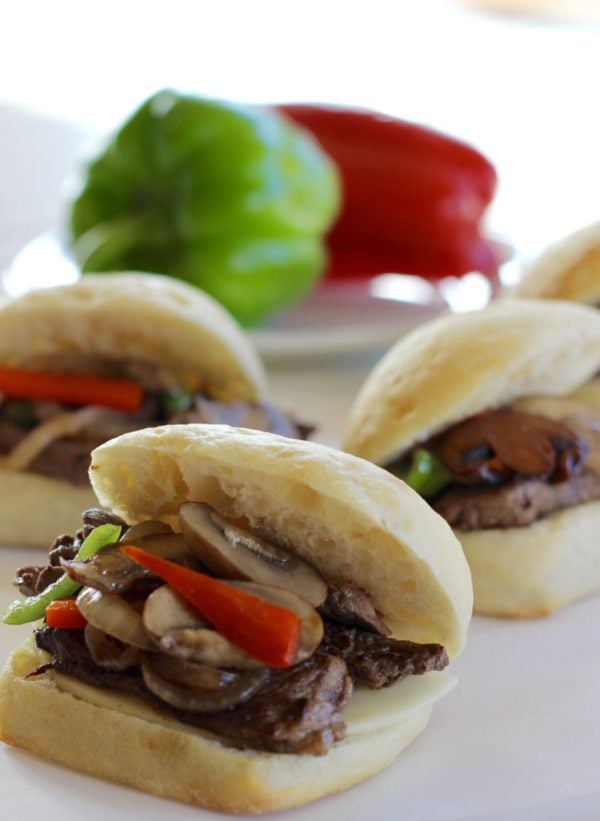 Funny story.  I was talking with my girlfriends the other day and shared with them that I have banned a phrase in my home.  That phrase is, "What's for dinner?".  Those family members of mine started asking before they even had breakfast!!  No matter what I had planned for the day, that seemed to be the only topic of conversation between my family and I.  Banned!  I don't even acknowledge that question.  And, my girlfriends thought it was really funny and I see it being implemented in many homes.  If this becomes a huge national movement, remember, you read it here!
Part of my frustration is that it can often be difficult to find a new, flavorful but easy recipe.  I've got that for you!  Actually, there are a few great summer recipes on the  website Giant Food Stores.  They look great (and easy!)
Here are the ingredients for the Philly cheesesteak burger: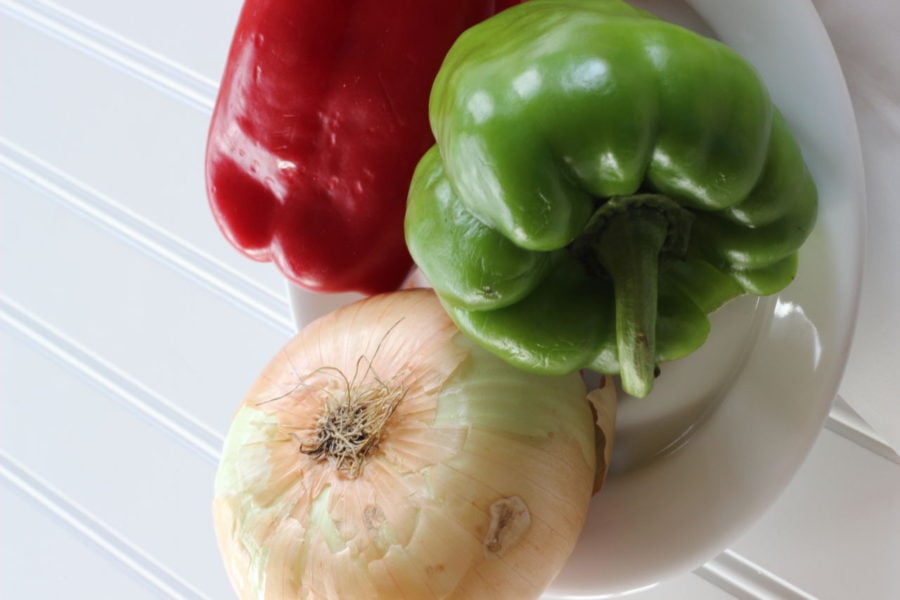 2 Tbsp. olive oil
1 thinly sliced large sweet onion (about 2 cups)
½ red bell pepper, cut into small pieces
½ green been pepper, cut into small pieces
½ cup sliced mushrooms (small package cooks down to this)
1 lb sirloin steak, thinly sliced *
¼ teaspoon salt (optional)
ground black pepper
4 slices provolone cheese (we are a cheese loving family!)
8 dinner rolls (I found dinner roll sized ciabatta rolls - yum)
*Steak prep tip. Freeze for about an hour and it is much easier to slice thinly. Love this tip and found it on the Savory Philly Cheesesteak Burger site that inspired this recipe. Philly Cheesesteak Burger  recipe inspiration.
Directions:
1.  Heat 2 tablespoon oil in large skillet (medium high).  Saute onions until light brown, soft and smelling really good!  Stay by the pan since they can overcook quickly!  It will take about 5-6 minutes.  Remove from pan, cook mushrooms in same pan on medium heat until they are cooked (they get smaller and are in liquid).  Cook peppers last.
I have picky eaters in my family so I cook these veggies separately (but in the same pan).  Remove all veggies from pan and display on a plate for serving.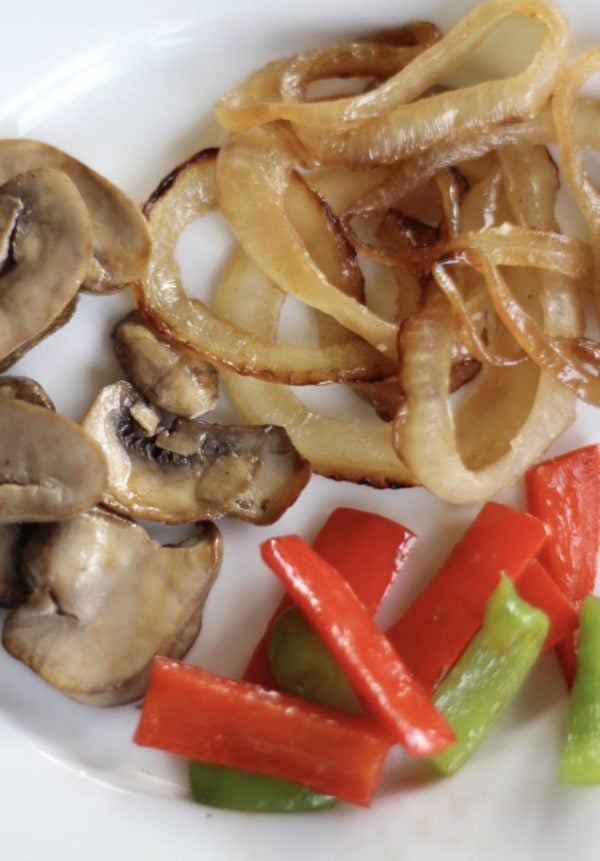 This way your picky eaters can choose their toppings.  My rule, at least one veggie!
2.  Slice steak that you have had in the freezer into thin strips.  Slice against the grain so it's more tender to eat.  Lightly salt and pepper it.  If needed, add just a little more oil to your pan.  Cook steak slices.  Allow space between slices so your meat browns.  If pan is too crowded, it gets too full of watery liquid.  It will take approx. 2 minutes or so to cook through on each side.  You should have a nice browned look.
3.  I placed ½ slice of provolone cheese on each roll, topped with two or three steak pieces, and then the veggies.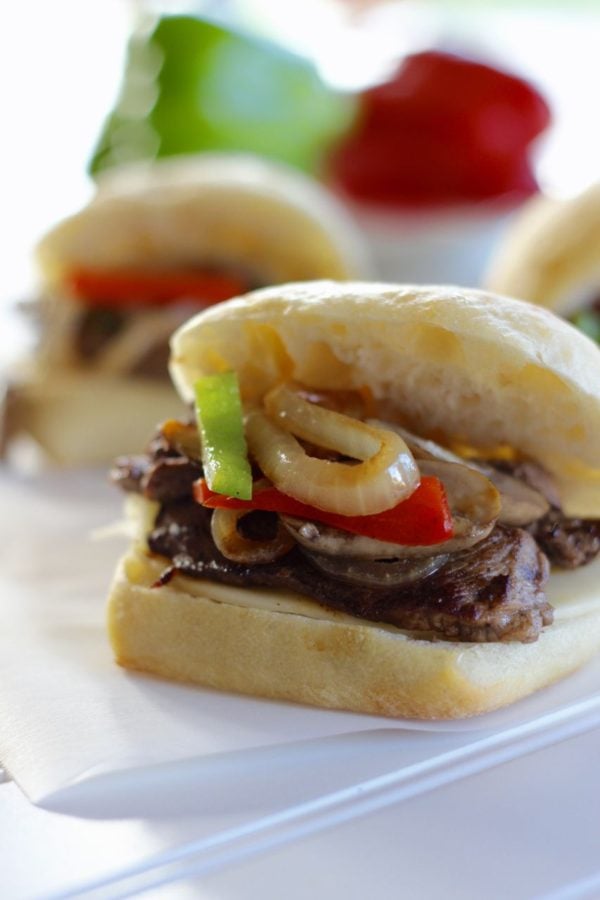 Serve while warm, with a simple side salad (like cole slaw)!
As an fyi, this recipe is popular with teens!  It's quick, easy to eat, filling and flavorful.  This Philly Cheesesteak recipe will definitely be part of my family's regular meal rotation.
For more great summer recipes, that I'll be trying soon, take a peek at this link:  Giant Recipe Center
Thanks for stopping by!  Hope you enjoy this recipe and please make sure you come visit me again!
SaveSave