Do you like breakfast for dinner?  Or, are you always in a rush and need breakfast to go?  How about a Western Sandwich!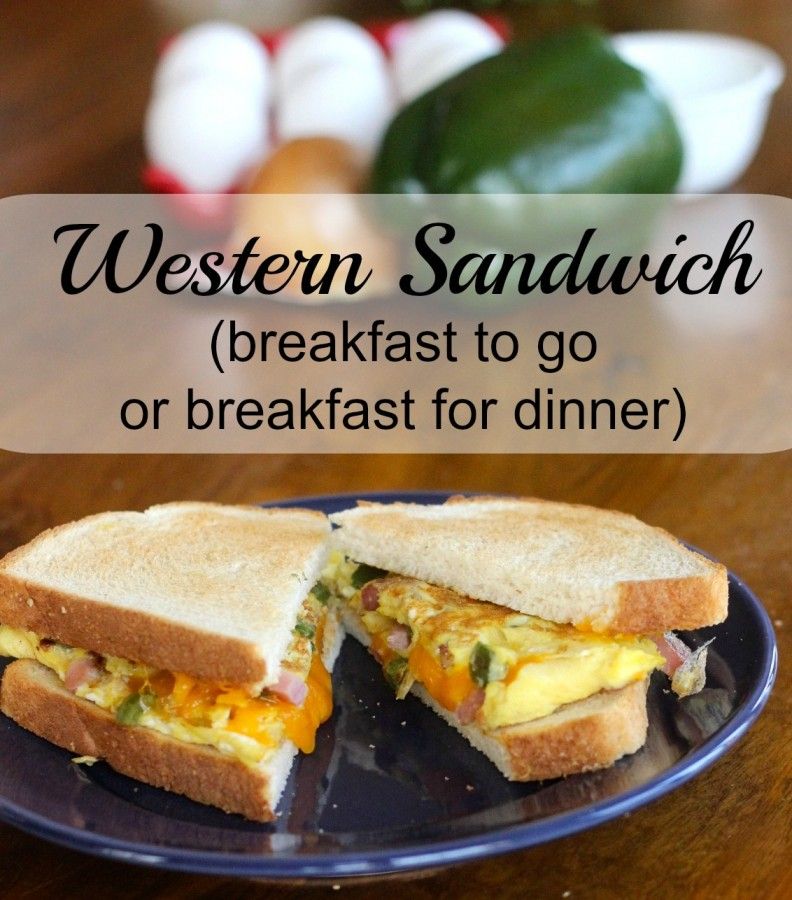 The bonus is, a western sandwich is easy and quick to make.
Do you remember western sandwiches? My local favorite breakfast place has it on the menu. So do most diner type places. But, other than that, it seems to be a rarity on the menu.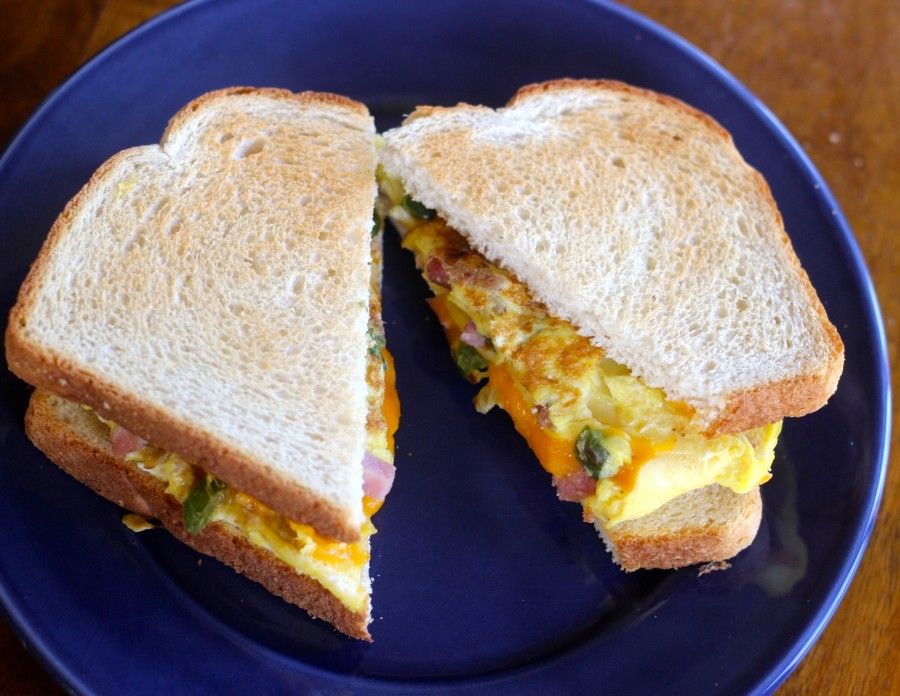 Western sandwiches are awesome! They are also a fantastic breakfast to go. Wrap it up and send it with the kids. Or take it with you.
It's kind of like an omlet on toast. There are traditional ingredients, but you can put anything you want in your western sandwich.
Ingredients:
2 pieces of toast
2 beaten eggs
2 tablespoons chopped onions
2 tablespoons chopped peppers
2 tablespoons chopped bacon or ham
Cheese (optional - but my kids love it!).
Start by frying your onions and peppers until soft and onions start to brown.
Add bacon (or ham) and just stir around until heated - about a minute or so.
Add in the two scrambled eggs.
Don't scramble the eggs in the pan. You kind of want them to hold together so they don't fall out of the sandwich. That's why I think of the western sandwich as an omelet in toast.
After you add the eggs to the bacon, onions and ham mixture, let it cook for a minute or two.  Then take your spatula and pull the egg to the center.  The runny, uncooked egg should run onto the hot pan.  If not, help it out a little by tilting the pan.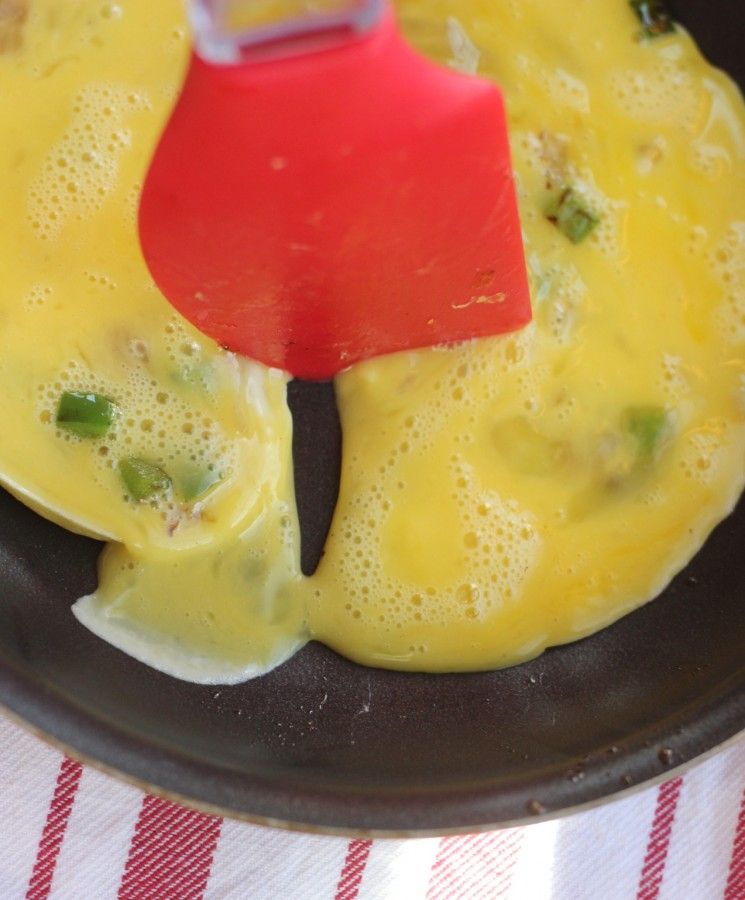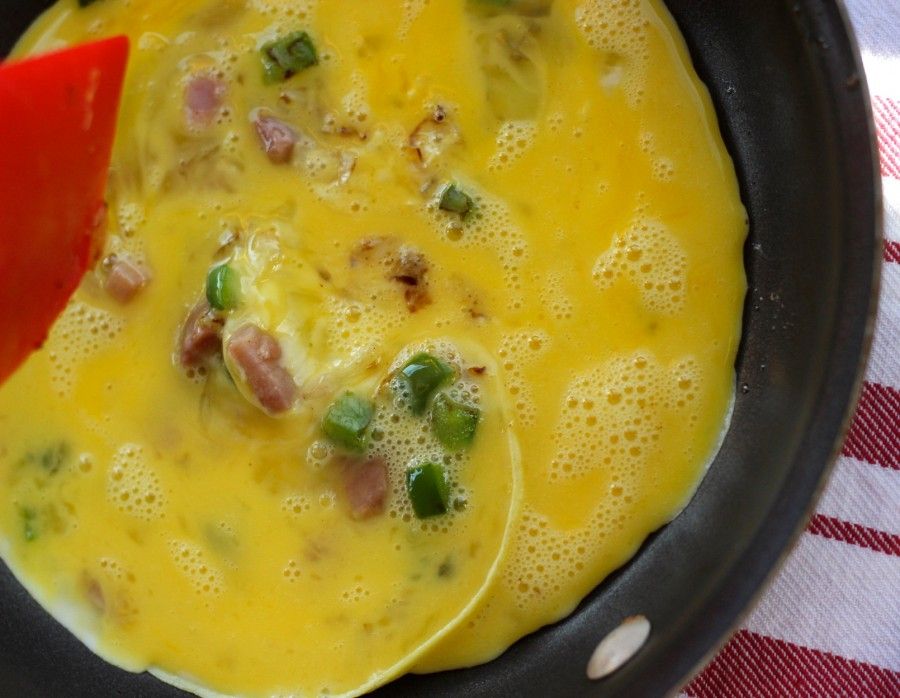 Do it a few times and when the top is just a little liquid-y flip it.  I do an actual flip (but always over the sink - 'because I don't like the mess it makes on my stove if I miss).  Otherwise, just use a spatula and flip it.  Don't stress if it breaks or isn't neat.  It's going to be between toast, so it's OK!
Now for the cheese.  I don't think a traditional western sandwich has cheese.  But, we live in Wisconsin, and my family LOVES cheese.  So, if it can have cheese on it, it does.  That's just how it is!   I toast my bread in a toaster oven, so I just add cheese on my toast about a minute before I pull the toast.  Otherwise, just put the cheese onto the egg mixture right after you flip it.   You usually have to fold it to get it to fit onto the toast, so it'll also melt just fine that way.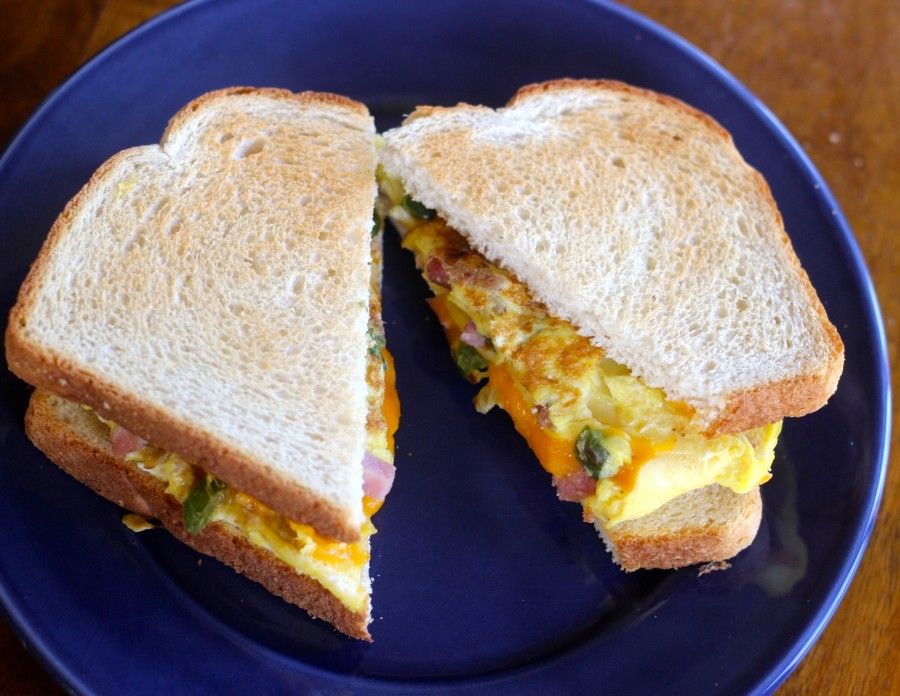 Yum!  And, don't forget.  This is an awesome breakfast for dinner.  Or lunch.  Or just breakfast to go.
***OK, people.  I just have to share.  I'm heading to LONDON, England.  Am going there with one of my Besties!  And, we might even be there when Kate has the baby.  We are soooooo excited.
Follow me on Instagram to see our adventures. Look for @Momcrieff on Instagram.