In most parts of the country, the kids are home for the summer!   I'm actually glad the school year is over.  But, now I need to plan a little better for breakfasts and lunches.   Here is a favorite that I grew up with.  Apple pancake rings!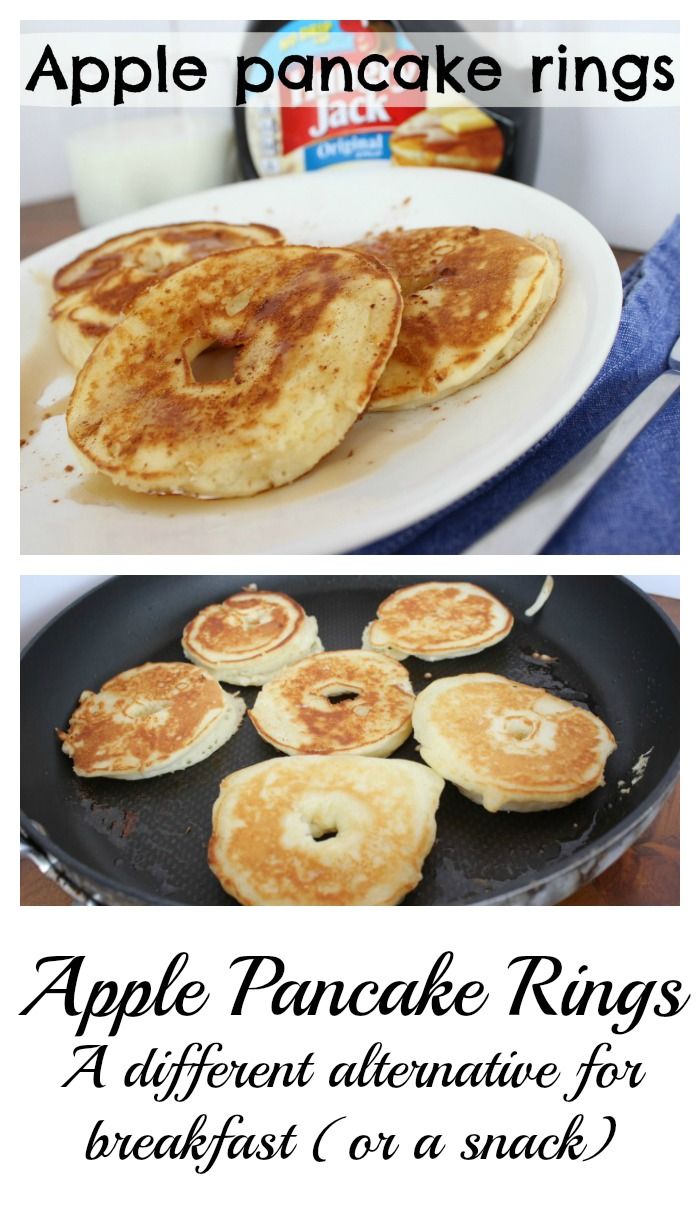 My mom used to make these for us for breakfast and sometimes on those nights when you have breakfast for dinner. Do your kids love breakfast for dinner as much as mine do?
I love the taste and texture the apple rings add to this dish. Just a little crunch left and I add a little cinnamon for extra flavor. Hot apples and cinnamon. A perfect combination!
Simple and quick, especially if you use Bisquick or another pancake mix. By all means, make your pancake mix from scratch if you prefer.
Mix your bisquick batter with the milk and egg.

I find this is enough for 2 apples or one apple and a couple of pancakes. I guess you could make less but then the math gets harder. I don't think I would ever use 1/2 an egg!

Take out the core (I just cut it out)

Heat your frying pan to medium and add a little butter to barely cover the pan

Dip the apple rings in the batter and place in the pan.

Watch for the big bubbles on the edge and then they are ready to flip.

Turn the heat down to low and let the second side cook slowly (so you have enough time for the apples to heat up).

I add some cinnamon and syrup when serving.
I love these! I plan on making them on a regular basis again. They are something just a little different and nice and filling.   I wish I had a way to share the smell.   I just love how apples smell when they are baking or being cooked.   And then you add the cinnamon.  Yum!
Here are some other apple based foods that are just as easy to make!  Just follow the links and enjoy!
 Country Apple Dumplings – a super easy dessert (using crescent roll dough)!
Baked Apples – really quick using the microwave!
If you want more apple recipes, activities and crafts, I joined a huge apple compilation blog post.  Come take a look –  Apples, Apples, and more Apples
The official hashtag for this is #SoFabSeasons, if you want to search through social media.
Enjoy your fall and have some apples!
Google+