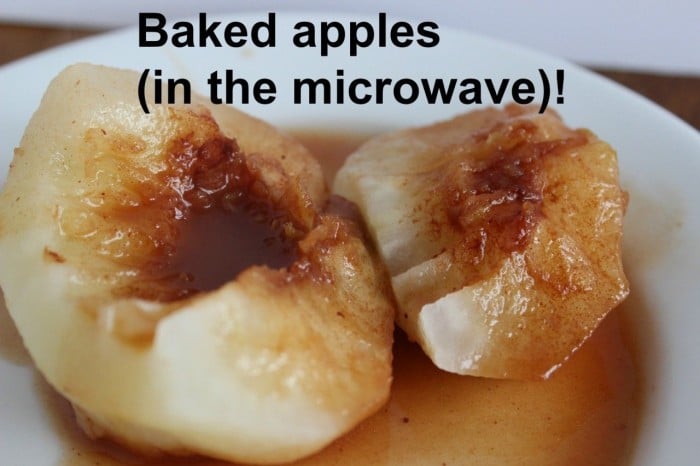 Baked apples, or apple pie or anything that smells of apple and cinnamon is amazing to me. Especially at this time of the year. The apples are fresh, the air is crisp and cool and a hot apple & cinnamon treat is just perfect. Hmmmm, it's a nice way to start a morning too.
The whole process should take less than 15 minutes for two apples.
Ingredients:
2 apples
2 heaping teaspoons brown sugar
1 teaspoon cinnamon (or 1/2 teaspoon cinnamon & 1/2 teaspoon all spice).
2 tablespoons butter (may use less)
Peel those apples.
Do not cut off the bottom (as tempting as that is to make them stand up). Dig out the core but try to leave the bottom intact. It wasn't hard to do. I just used a smalled steak knife. But a coring knife would do well too. Or, use an apple corer, just don't go all the way through the apple. Try to keep the bottom intact to contain the melted sugar and butter.
In a small bowl, combine sugar and cinnamon. Spoon it into the hollowed apple core.
Add the butter into the hollowed core. I used a little less than the tablespoon that was in the original recipe. Closer to 1/2 tablespoon per apple. That is the beauty of this recipe. You can adjust your ingredients to your tastes.
Place into a deep casserole dish. Microwave on high for 4 minutes. They should be nice and tender when done. And smell sooooo good! Let the apples sit for a couple of minutes to cool slightly.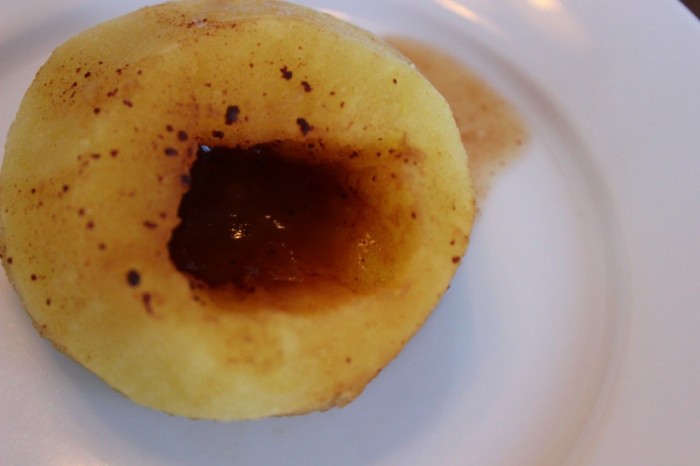 I like these cut in 1/2 and a little of the wonderfully sweet cinnamon syrup spooned on top.
Yummmmmmmm. And healthy too!
Thank you Lori v (yes, a small 'v', it's a Dutch thing) for telling me about these and for forwarding the following recipe for me to try.