Quick and Easy Apple Cake Recipe!
This is such an easy three ingredient apple cake recipe! And, chances are you already have what you need at home. If not, these are pantry items and you can just keep on hand when you need a quick and easy dessert or a delicious snack for your kids and their friends. Not only is this quick and easy, but this is also a very moist and delicious apple cake!
Ingredients for Three Ingredient Apple Cake
1 Box of Spice cake mix
1 Can of apple pie filling
2 eggs
Yup, that's it! Take a peek into your pantry and see if you have the cake mix and the apple pie filling. Three ingredients to make an apple cake! It doesn't get easier!!
Directions for Three Ingredient Apple Cake
Preheat oven to 350. Spray an 9 x 13 casserole dish with baking/cooking spray.
Put the eggs in a bowl and whip them. Add the spice cake mix and the apple pie filling to the bowl.
Gently mix to incorporate all the ingredients. You don't want to be too aggressive with your stirring or you'll break all the delicious, cinnamony apples in the apple pie filling.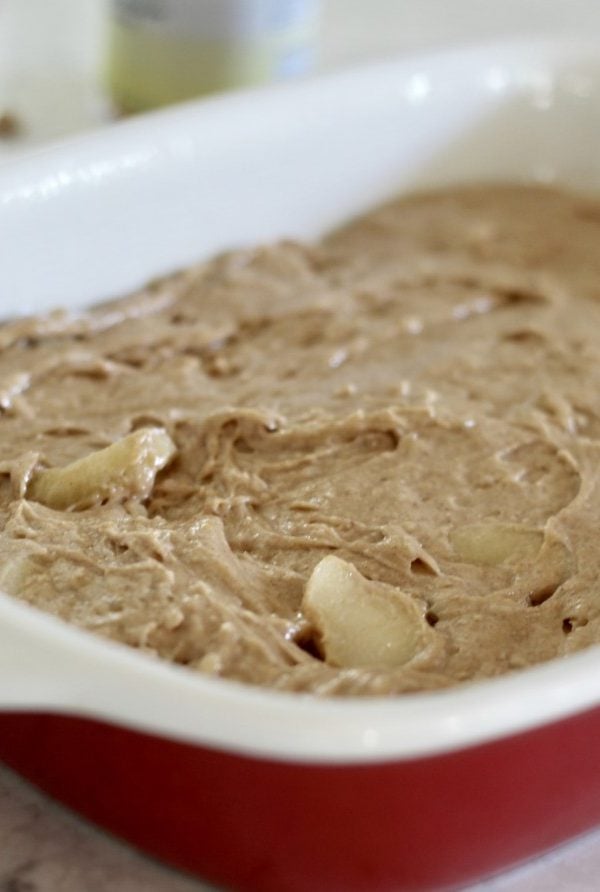 Baking time is approximately 30 minutes. Check if done by poking with a toothpick or skewer. If it comes out clean, it's done!
Even more delicious when served with a scoop of vanilla ice cream!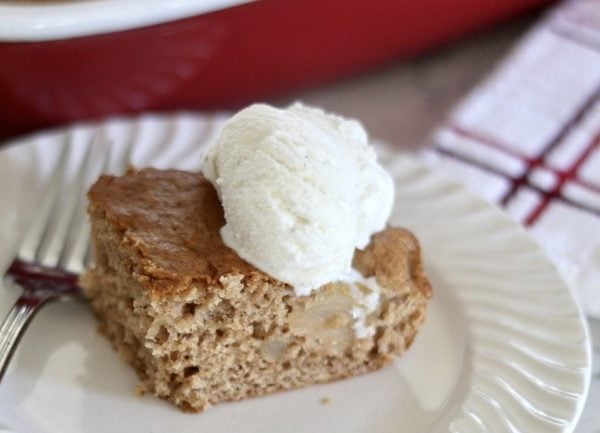 Although this apple cake recipe is great all year round, make sure to keep it handy or the fall! It totally reminds me of the fall when I make it.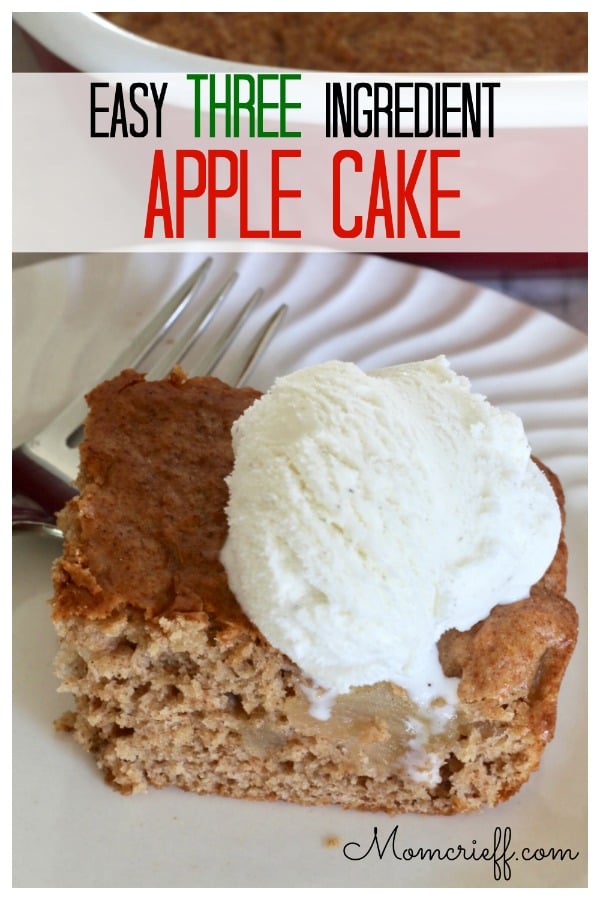 Other three recipe recipes.
TWO ingredient pumpkin muffins
Three ingredient Peach Cobbler
Three ingredient peanut butter cookies
Three Ingredient Apple Spice Muffins