Chocolate Peanut Butter Cereal Marshmallow Treat
These chocolate peanut butter cereal marshmallow treats are quick and easy to make. Plus, it's a treat that doesn't need to be baked! Perfect for the summer (or any other time of year!).
I have recalculated the ingredients for marshmallow cereal treats so that you don't have partial containers of ingredients leftover that you have to store??
This cereal treat was very popular with my kids. Who doesn't like something with both chocolate and peanut butter flavors! It was a great snack to take along. During crazy mornings, I sometimes also allowed this as a cereal on-the-go breakfast. It certainly is cheaper than the prewrapped cereal bars you buy at the grocery store!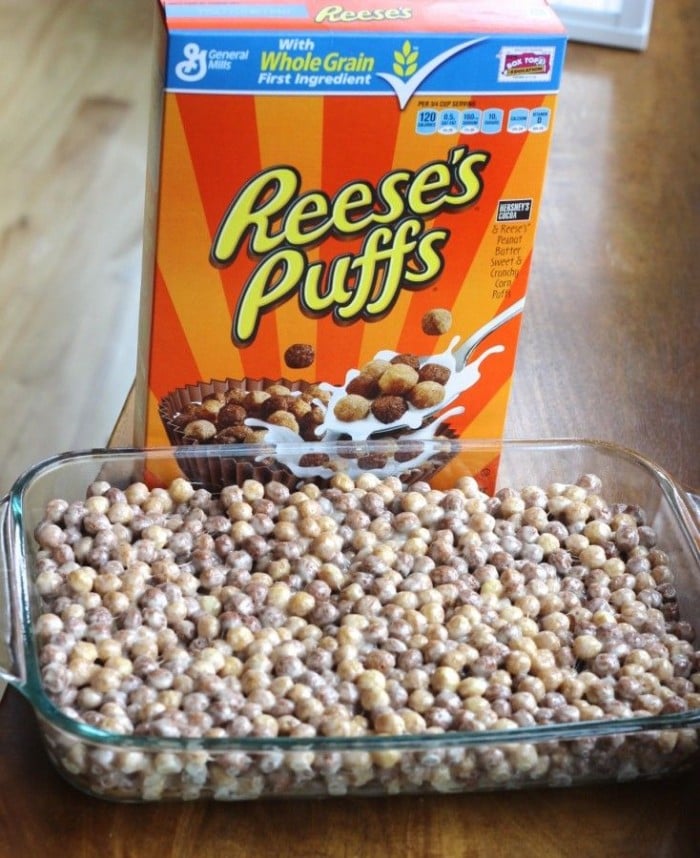 Looking for my Special K bar recipe?
click to go to Special K Bar recipe
I used the whole box of cereal and the whole bag of marshmallows. The cereal treats were so nice and 'marshmallowy' and nice thick pieces. I made a point of cutting the pan into individual pieces once it was cooled (but not cold - as in refrigerated). This is easier to cut once it has cooled to room temperature.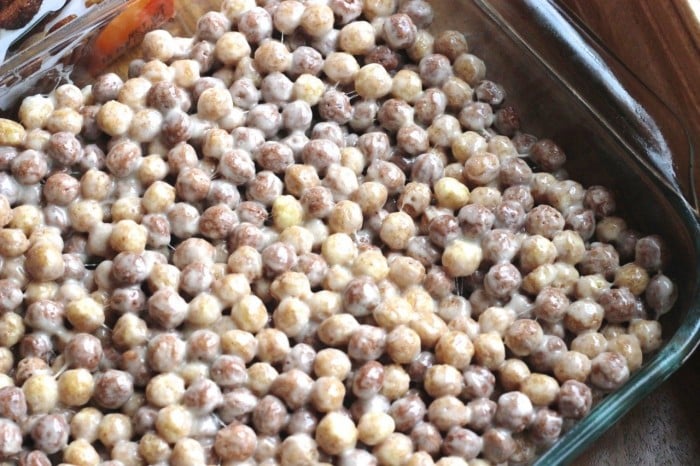 Super quick.
Ingredients
5 TBS. butter, melted in a large pot (I use a heavy stockpot). Heat at about medium.
16 oz bag of marshmallows - melt in the butter and stir until all melted and smooth.
1 13 oz box of Reeses Puffs cereal (chocolate & peanut butter flavor)
Instructions
Melt butter
Add marshmallows in butter
Add box of cereal
Press into a 9 x 13 pan sprayed with nonstick spray. I usually put a baggie on my hand and spray it. Then press the cereal down. It protects my hand from the stickiness and the hot melted marshmallow.
I wait for the cereal bars to cool a bit but cut them while they are still a little warm. Enjoy these delicious cereal treats!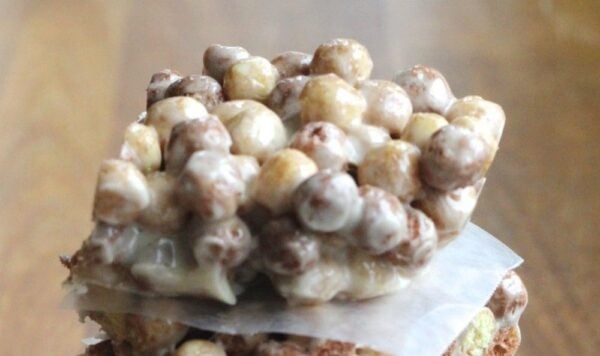 These cereal treats are so marshmallowy! Is that a word? But you know what I mean!
Printable Recipe for Chocolate Peanut Butter Cereal Treats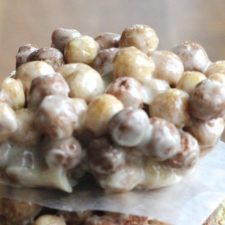 Chocolate Peanut Butter Cereal Marshmallow Treats
A delicious chocolate and peanut butter cereal treat. A simple twist on traditional Rice Krispie treats. Kids love them and they are a great portable snack!
Print
Pin
Rate
Ingredients
5

Tbs.

butter

16

oz

marshmallows

1

box

Reese's Puffs cereal

13 oz box
Instructions
Melt butter at low-medium heat. You don't want to brown it.

Stir in 16 oz bag of marshmallows. They will melt into the butter. Stir continually until the marshmallows are all melted and the mixture is smooth. Turn off stove.

Add the full 13 oz box or Reeses Puffs cereal (chocolate and peanut butter flavor, of course!)

Press into a 9 x 13 pan (I use a casserole dish)

I like to cut the pieces after the cereal treats have cooled a bit but are still warm.
Notes
***tip - Put your hands in a food baggie and spray the outside with cooking spray. Makes it much easier to press the cereal down. Your hands don't get as messy!
Nutrition
Serving:
1
g
|
Calories:
108
cal
|
Carbohydrates:
21
g
|
Protein:
0.5
g
|
Fat:
3
g
|
Saturated Fat:
2
g
|
Polyunsaturated Fat:
0.1
g
|
Monounsaturated Fat:
1
g
|
Trans Fat:
0.1
g
|
Cholesterol:
8
mg
|
Sodium:
45
mg
|
Potassium:
2
mg
|
Fiber:
0.03
g
|
Sugar:
15
g
|
Vitamin A:
98
IU
|
Vitamin C:
0.01
mg
|
Calcium:
2
mg
|
Iron:
0.1
mg
Make sure to Pin the picture below so you have it on your Pinterest boards!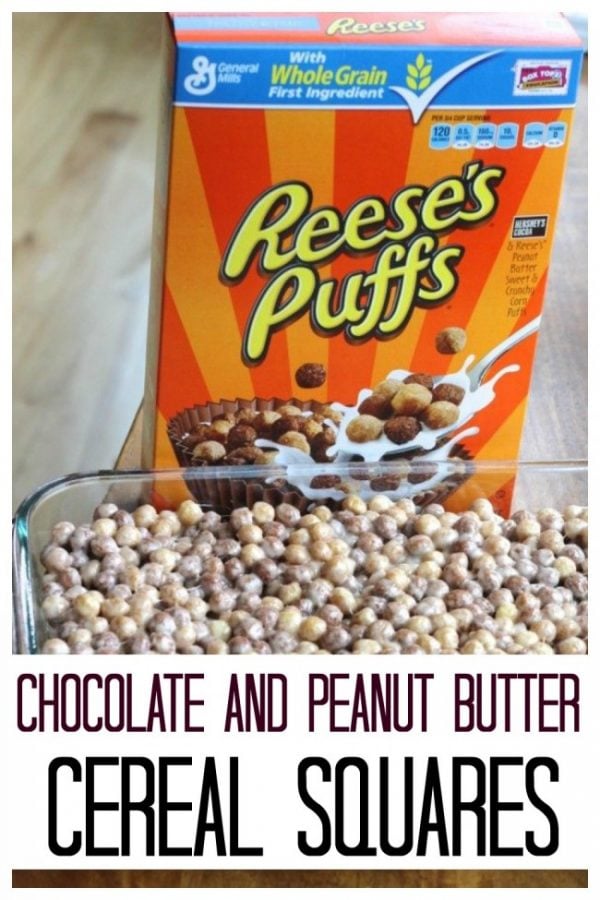 If you are looking for more detailed directions or a different type of cereal treat, check out:
Cheerio Marshmallow Treats with drizzled chocolate