These Easter Rice Krispies treat eggs are fun! Fun to make and fun to eat! They didn't last very long at my house.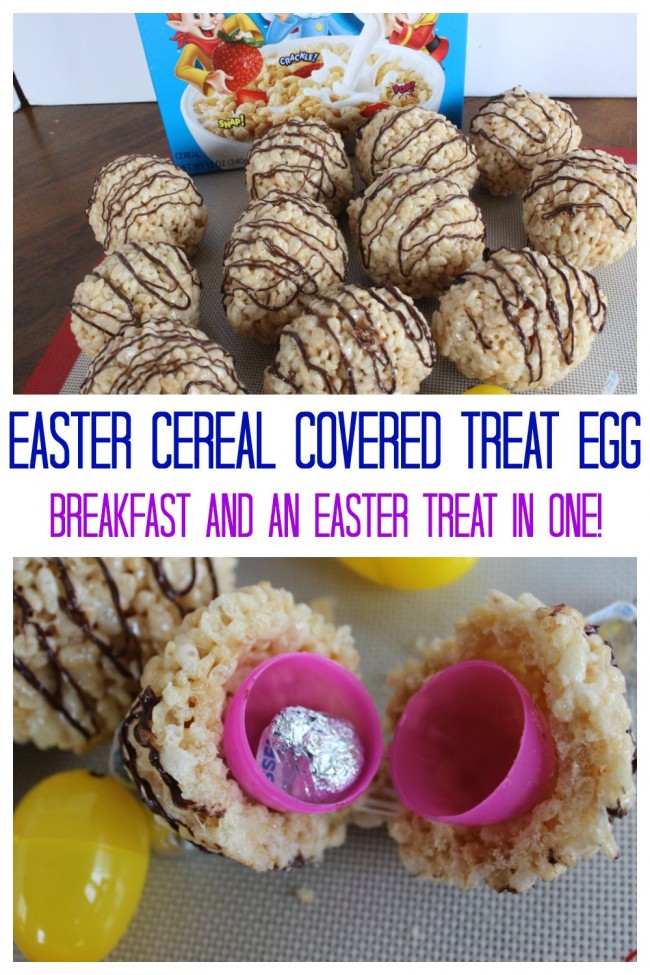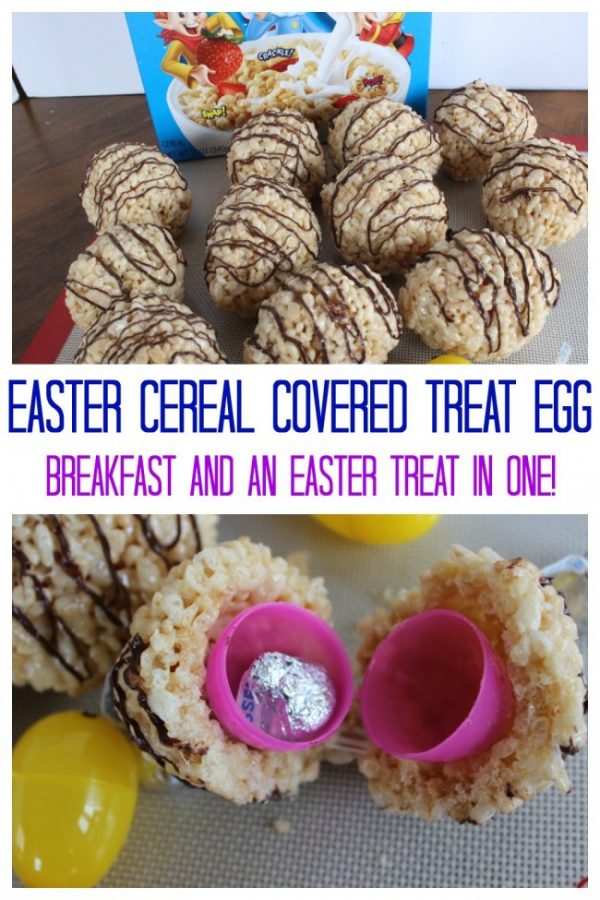 Start by making your basic Rice Krispies Squares recipe.
INGREDIENTS for cereal covered egg treats:
1 bag large marshmallows
6 cups Rice Krispies
3 tablespoon butter
Small (tiny-ish) plastic eggs
Treat for in the egg (Hershey Kiss fits perfectly)
chocolate drizzle (optional)
Thin food grade gloves are helpful. They protect your hands from the hot Rice Krispies mixture. Most grocery stores sell them now. They aren't hard to find! Worst case, slip your hands in plastic baggies.
DIRECTIONS:
Put the treats in the plastic eggs
Melt butter (gently, don't scorch!)
Melt marshmallows on medium heat.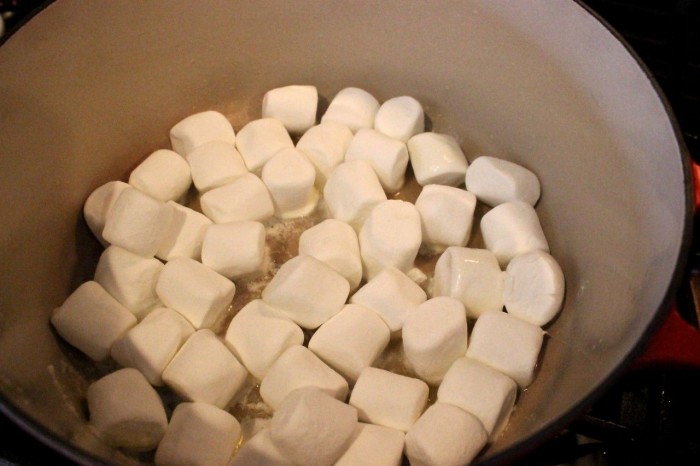 Add Rice Krispies and mix to coat with marshmallows.
Ok, here's the fun part. Put on the gloves and either put Pam or butter on them. That will make your life much easier. It also protects your hands from the hot Rice Krispies & Marshmallow mixture.
I made a dozen eggs.
Take about a cup worth of the hot Rice Krispies mixture and wrap around the plastic egg. Press mixture on firmly. The gloves really help!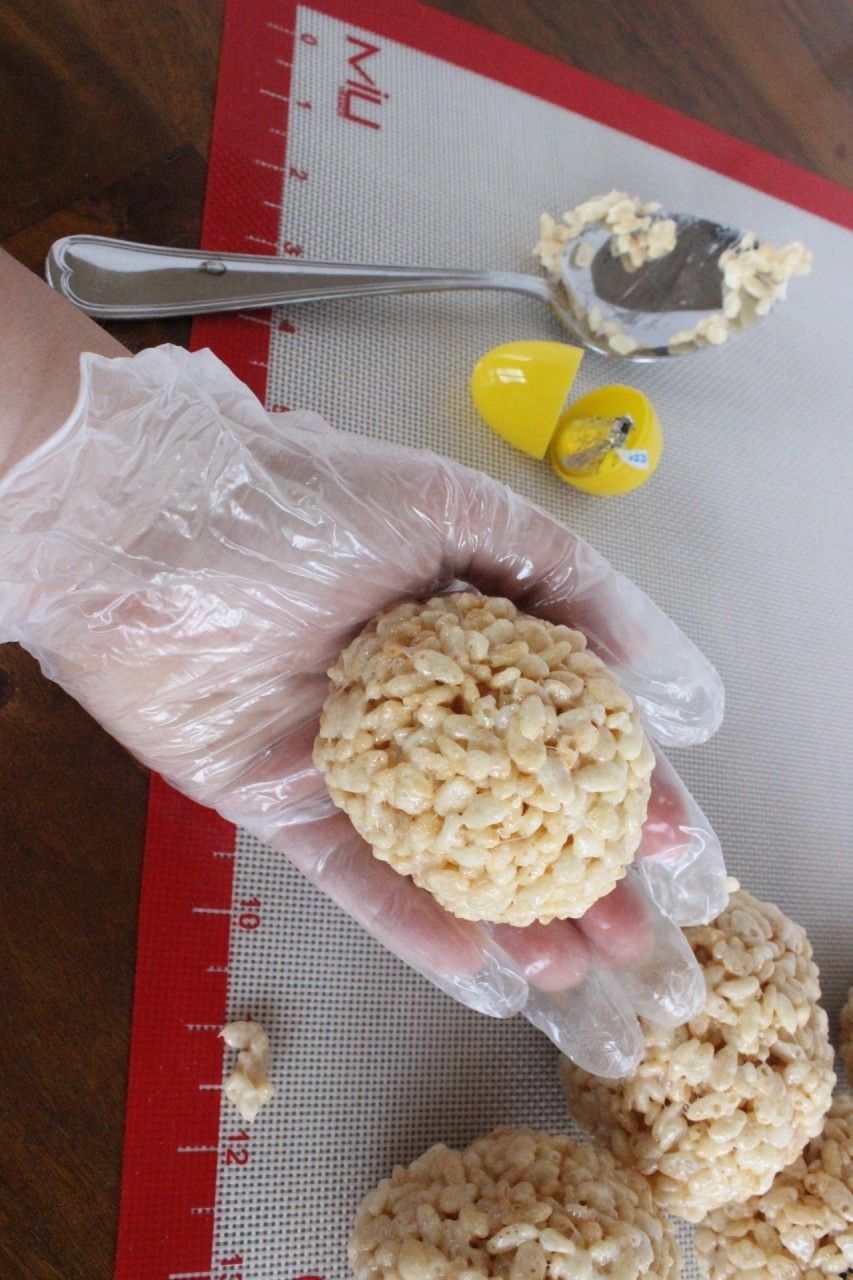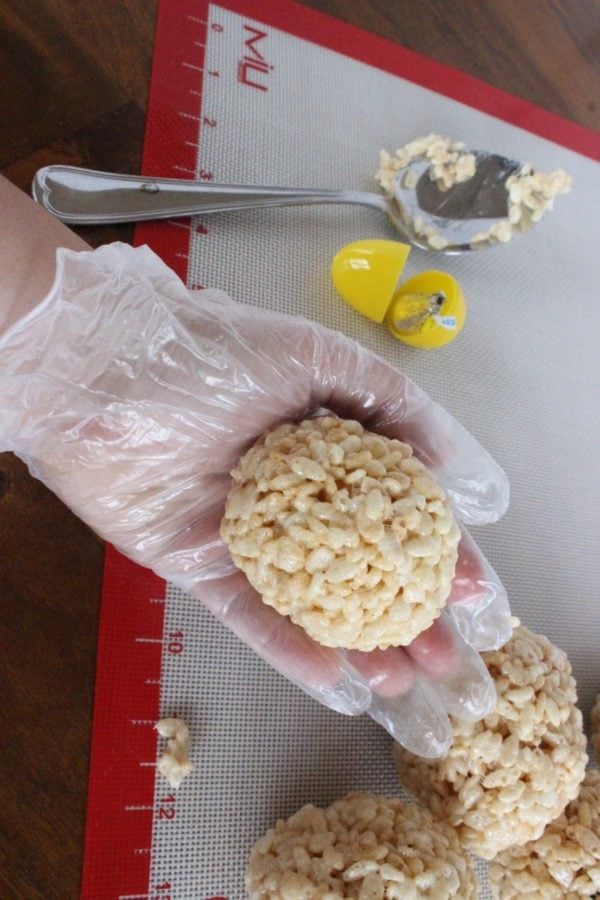 Do the other 11!
You may find the mixture gets a little droopy and slides off the plastic eggs. Just press it back in place and once it cools a little, it stays around the egg. You do have to work quickly because as the mixture cools, it gets hard and difficult to work with. If you are organized and know you need to work fast, you will be OK!
After a couple of minutes, the Rice Krispies mixture will harden. You can add a chocolate drizzle at this time.
For detailed directions on the chocolate drizzle, take a peek at my Cheerio Marshmallow Squares recipe.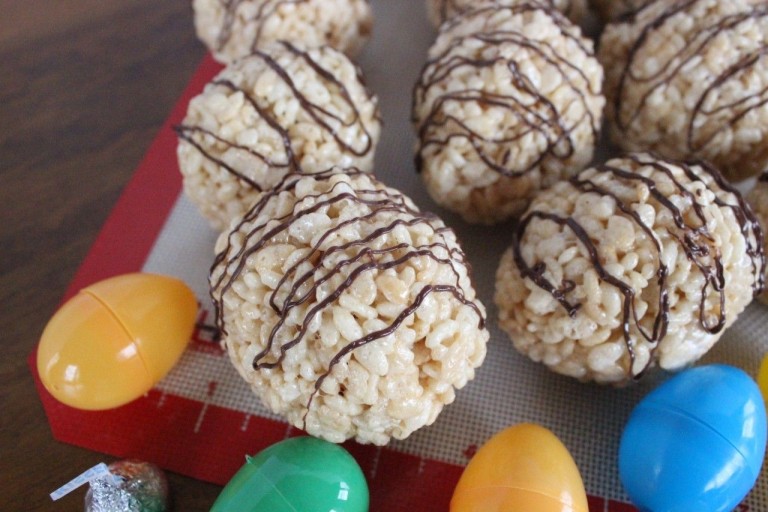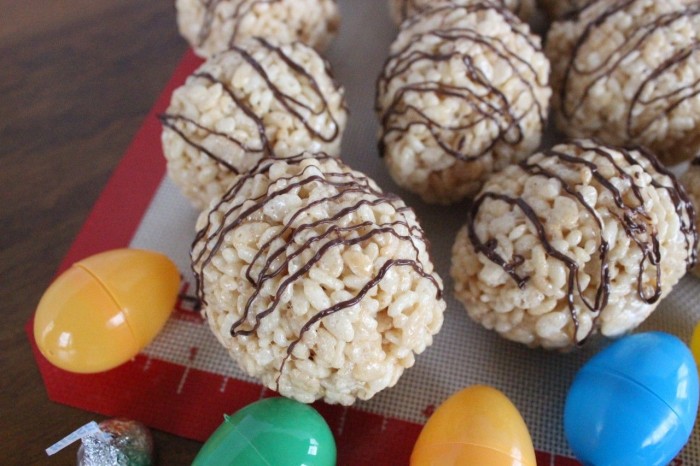 Yum!