I felt like a treat and came up with these Cheerio marshmallow treats. If you look at the recipe you are going to think, "Hmmmm, looks like Rice Crispy marshmallow treats to me'. And, you are correct! It's just it's cold outside, and I didn't want to go to the store AGAIN!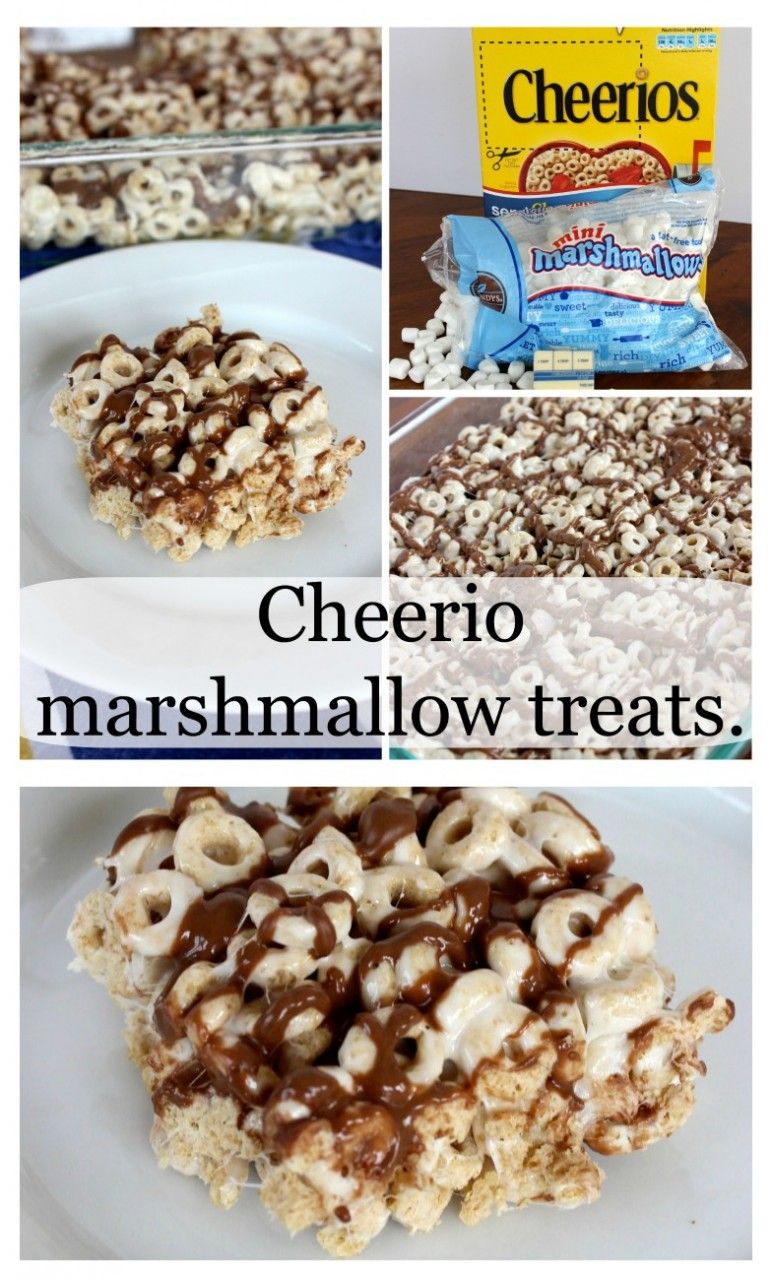 It seems like the grocery store is the only place I get to. I dug through my pantry and didn't have any Rice Crispy cereal and found a stray box of Cheerios. I wanted to try it to see if you can just substitute other cereals for the Rice Crispies. Plus, I didn't want to go to the store. I'm happy to report, they turned out great and were devoured by the teens and adults in my house. You know, I'm guessing this would work with any cereal. That sure raises some chocolate possibilities in my mind :).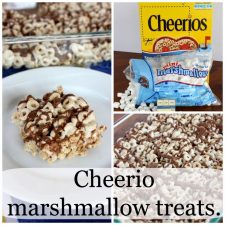 Ingredients
3

tablespoons

butter

10

oz

marshmallows

use fresh ones!

6

cups

Cheerio cereal
Instructions
I still put these together the old fashioned way - with a big pot on the stove. I know many people do this on the microwave. Check the recipe link on the bottom of this post for microwave directions.
Melt butter in a big pot on low heat. Do not let it scorch.

Add a 10 oz bag of marshmallows. Hint - small ones melt faster!

Stir and stir again. Watch the heat and make sure you don't scorch the butter and marshmallows.

Add 6 cups of Cheerios

Stir to thoroughly coat the Cheerios with the marshmallows.

Dump into a 11 x 13 dish which has been treated with a non-stick spray.

I put my hand in a plastic baggie, spray with Pam and then flatten the treats into the pan.

All done!
But, don't you think it looks boring! Not exciting and doesn't shout "this is an awesomely delicious treat". I knew I had some chocolate in my pantry.
Melt about ⅔ of a cup of chocolate in a microwave save bowl (20 seconds at a time then stir - repeat until chocolate is smooth)

Pour into a small plastic baggie and make a tiny cut at the corner. Drizzle over your Cheerio marshmallow treats.
Doesn't this look sooooo much more appealing?
I cut while it's still soft. That way it's much easier to just grab and eat when everything hardens. Make sure you cover well and eat quickly. I find these don't stay fresh long. Not that we've had any stay around long!
Inspired by the original Rice Crispy treat recipe.
Honestly, this worked out so much better and easier than expected. I forgot how easy it was to whip up a batch of these treats. My mind is kind of going into some sugar laden directions now. I love my Cheerios but I know my kids still love having 'treat cereals' as we call them. Hmmmm, wouldn't Chocolate Coco Puffs hit that chocolate craving? I bet it would, especially if you drizzled chocolate on it. Hmmmm, wouldn't Lucky Charms be fun and interesting? Maybe a white chocolate drizzle?? Oh my, I think I know some marshmallow cereal treats that I might try making soon. Has anyone already tried these or others? How did they turn out? Are you just cringing at the thought of all that sugar 🙂 ?   Oh well.  A treat is fine, once in a while!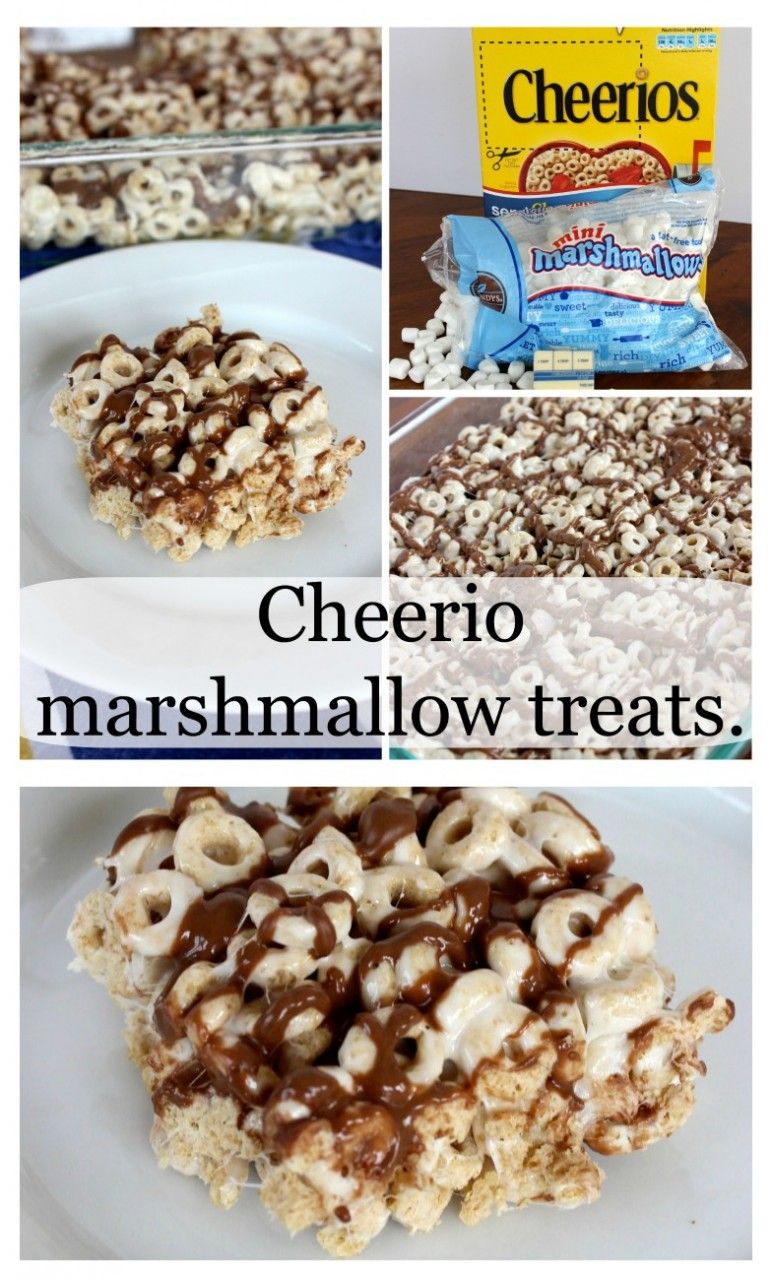 Love cereal treats?  Try this one:
Peanut butter and Chocolate cereal treat