I saw this recipe for Peanut Butter Fruit Dip and knew I had to make it.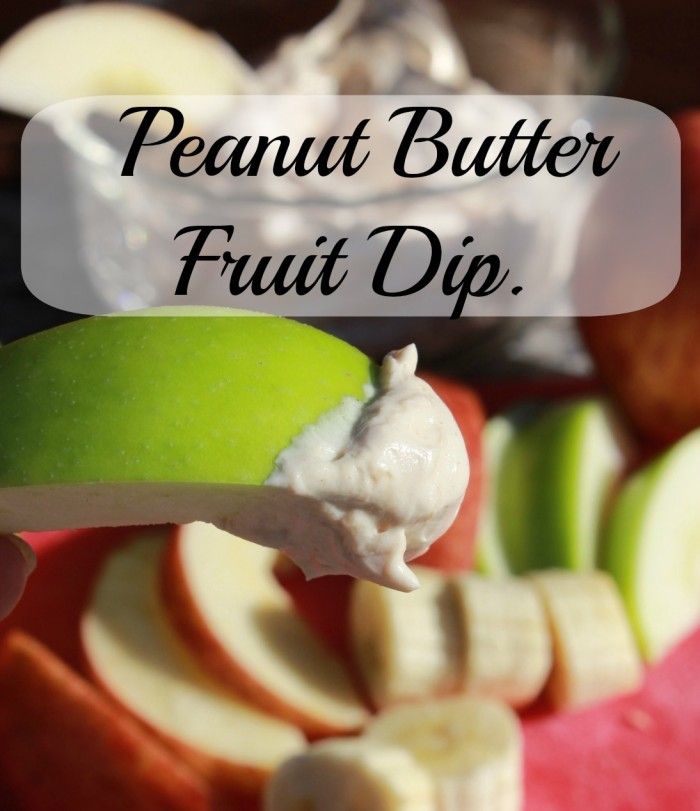 Doesn't it look delicious?   I have two teen boys and they both LOVE peanut butter.  One likes apples, and one likes bananas.  This works perfectly with both fruits.   Just for fun, we tried strawberries and blueberries (yea, I went to Costco today).   We preferred the apples and bananas.  Hmmmmm, I need to remember to have this ready as an after school snack.  Or maybe when their friends are over.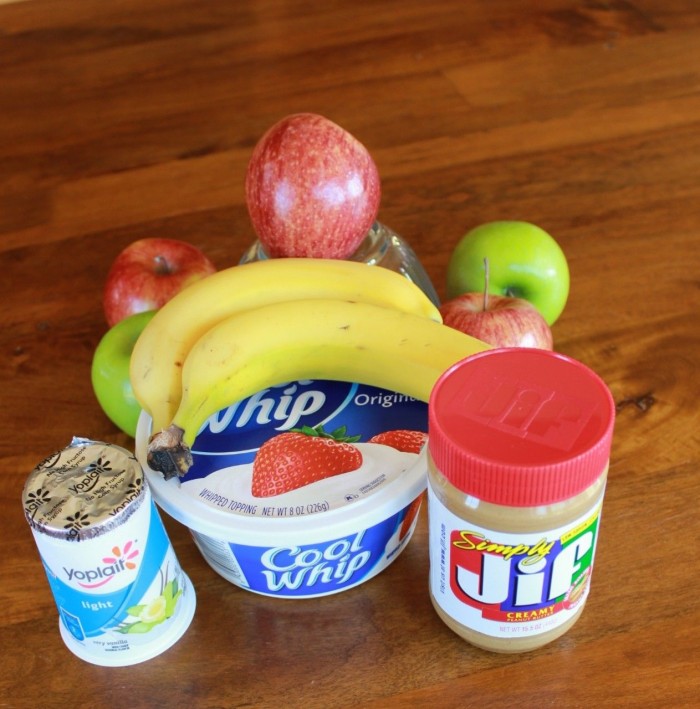 Ingredients:
1/4 cup smooth peanut butter
1  6-oz vanilla yogurt
1/2 cup Cool Whip
Directions:
Dump the peanut butter in a bowl.  Add the vanilla yogurt.  I use a fork when I mix it.  You can cheat and use your measuring cups to help you eyeball the amount.   No need to put the peanut butter in the measuring cup, then try to get it out and then clean your measuring cup.   This recipe doesn't take long and it combines nicely for a wonderful creamy texture.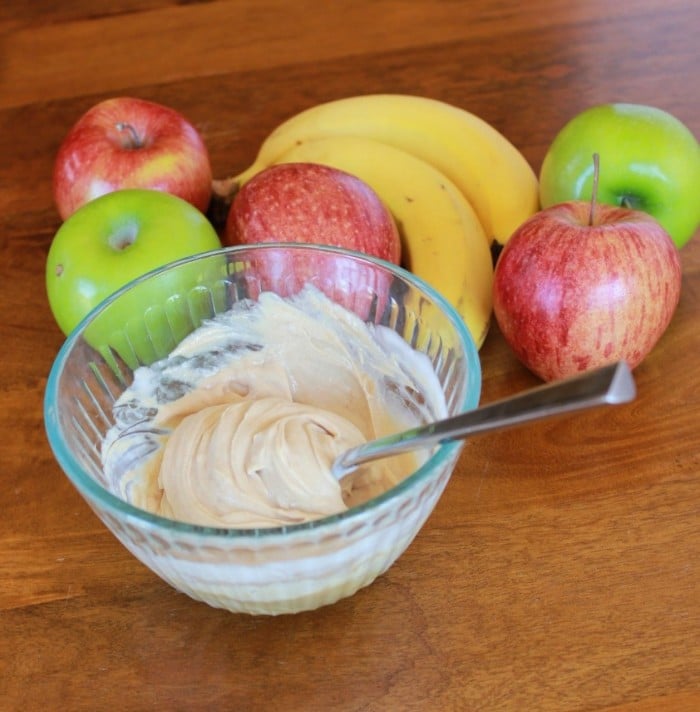 Add the whipped topping and stir it in.  This is even easier than the last step!
Cut up some apple slices and bananas.   For this recipe, you don't want to cut your fruit ahead of time.   Because, kids think fruit that has a hint of brown on it is GROSS!   Sooooooo, if you do want to cut your apple slices ahead of time, soak in some Sprite type soda for about 5 minutes.  It really does help prevent browning and isn't nearly as tart as using lemon juice.
Love this recipe since it uses three very simple ingredients and encourages the kids to have some fruit!
Thank you Patti for sharing this recipe!
Enjoy!!
Now for some housekeeping.  My blog has moved over to a new distribution system called MailChimp.  Things will look better and will work much better!!  But, I'm the person who's car got trapped in my garage last week.   Things don't always work 100% the way I want them too.   So, if you get duplicates or have a problem, please shoot me an e-mail:  susan@momcrieff.com.    Also, I suspect some of you have not seen notifications for a while.   If you received an e-mail notification, you did sign up for my blog, but it may have been a while ago.   Please follow along for a while and know that you can unsubscribe at any time.   Thanks for reading!
Oh, if you are not a subscriber, please do sign up to follow my blog!   Would love to have you follow along.
Susan.