Two Ingredient Chocolate Cherry Muffins
If you love cherries and chocolate together, this is the perfect recipe for you. The bonus is that there are only two ingredients and this recipe only takes minutes to make!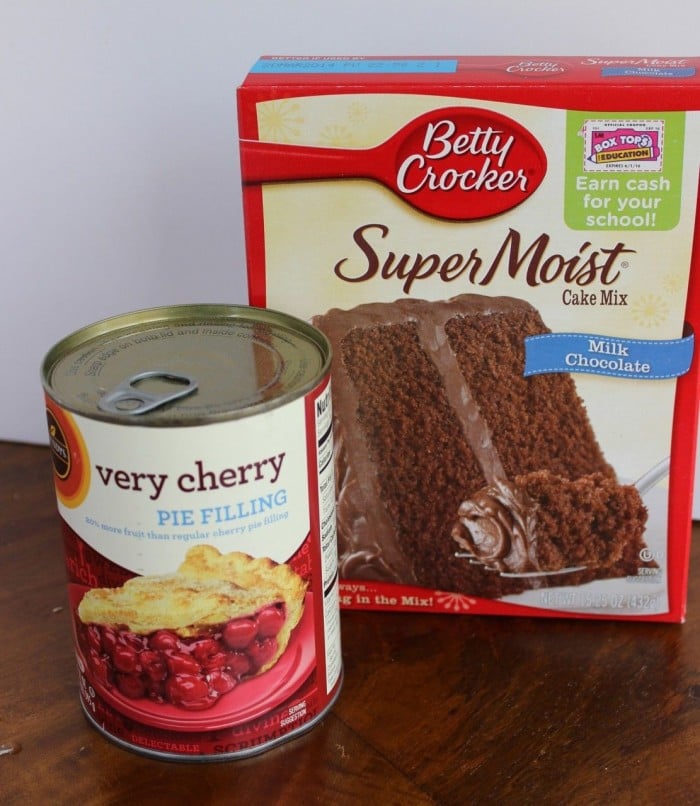 Chocolate cherry Muffins? Hmmmmm, that might work! I was wandering through the aisles of the grocery store and saw the cherry pie filling. It would have enough liquid and it has the fruit. So I bought it, mixed it and baked it. Then ate it! It was good! It was very moist. Perhaps it needed a minute or two more in the oven? Personal preference I guess. Hope you would like another two ingredient recipe. I thought I was done with them but then saw the cherry filling. And then thought chocolate cake. Kind of thinking of a black forest type of taste. Well, no way to find out for sure other than making it!
Ingredients: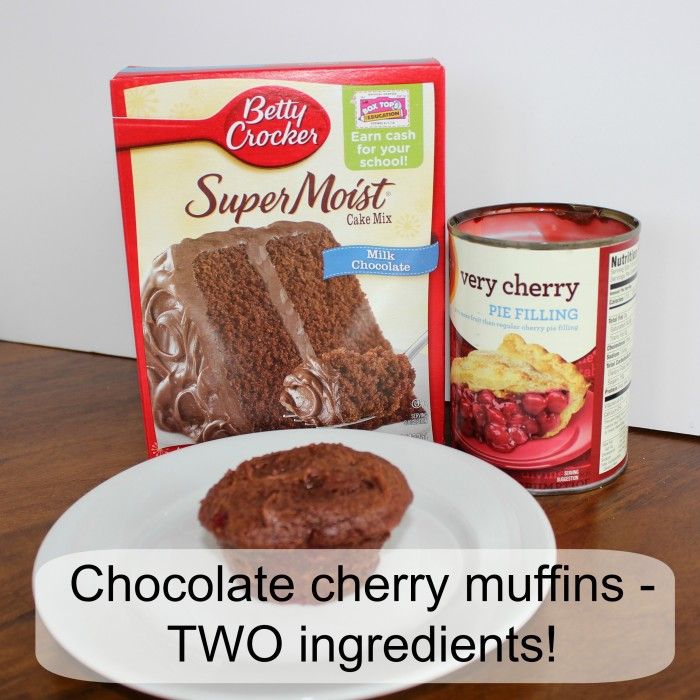 Cake mix
Large can of Cherry pie filling (29 oz)
Intructions:
Preheat oven to 350 Fahrenheit
Dump cake mix in your favorite mixing bowl.
Add the cherry pie filling. Add absolutely every drop you can! You need the liquid to moisten the batter.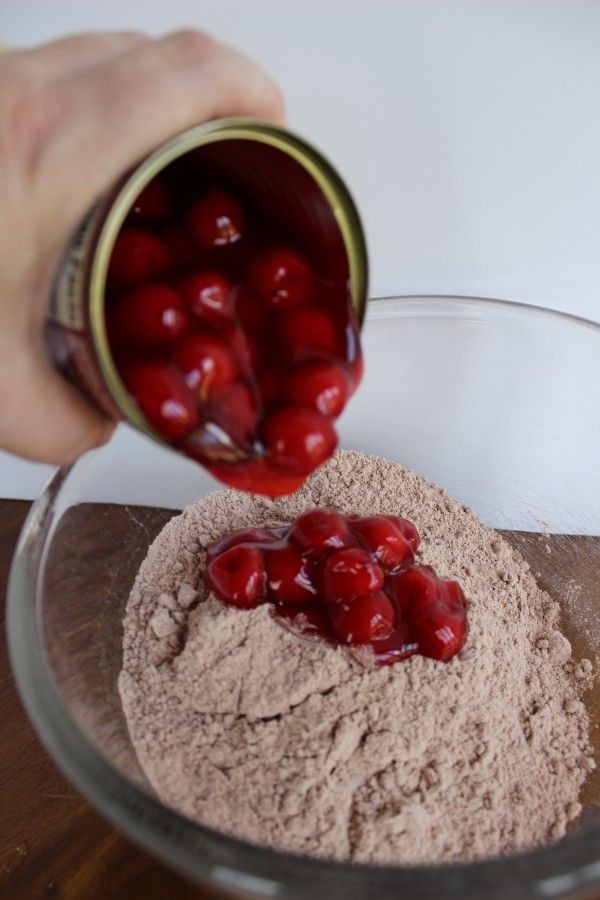 Start stirring! With your favorite spoon, of course :).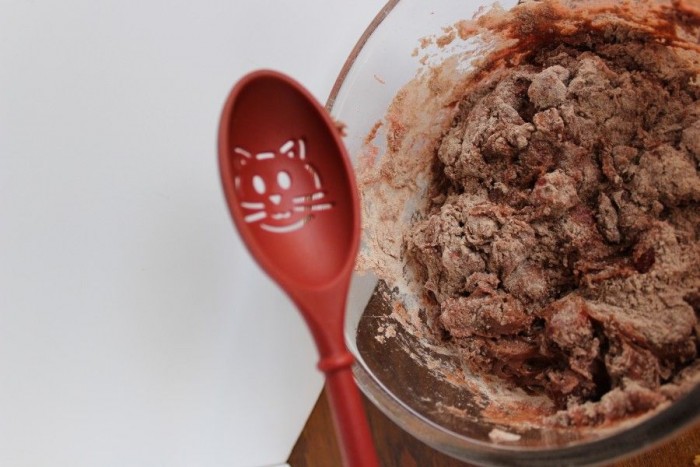 Keep going. All of a sudden it will look like batter. I'm a bit of an aggressive stirrer so the cherries got a little destroyed. Oh well, it's a muffin!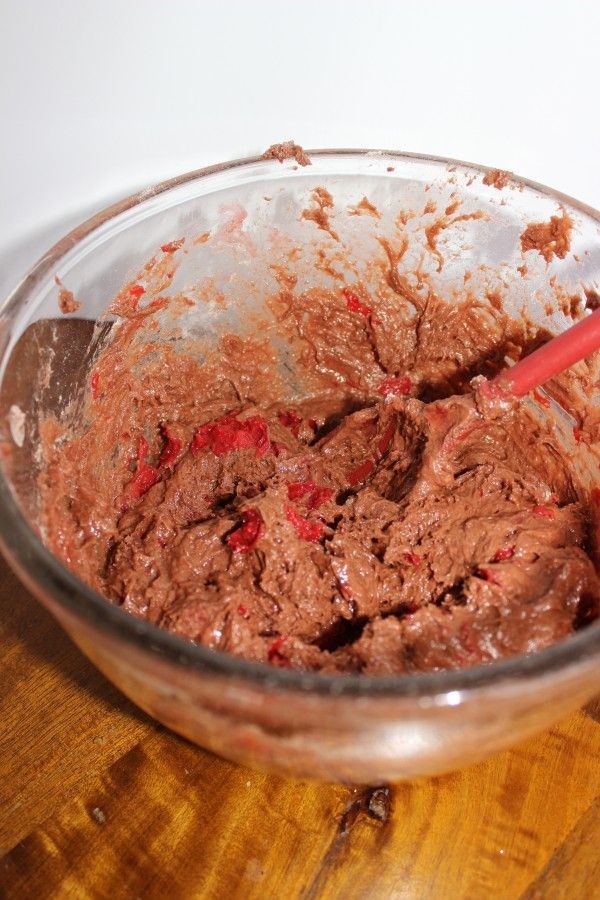 Spray your 12 muffin pan with PAM or put in muffin liners. Fill to approximately ¾ full. There is a lot of batter and this makes 12 generous muffins.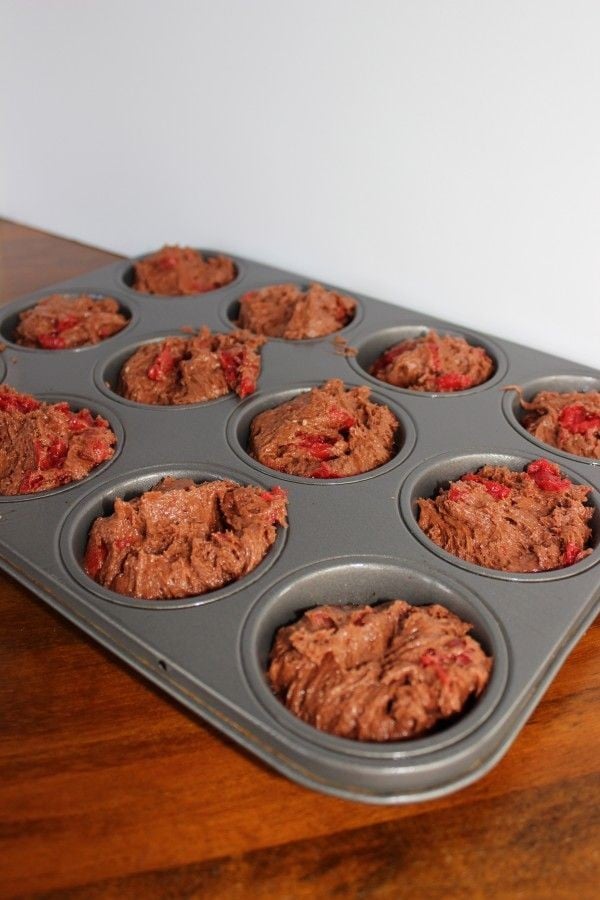 Bake for about 18-21 minutes. Test for doneness.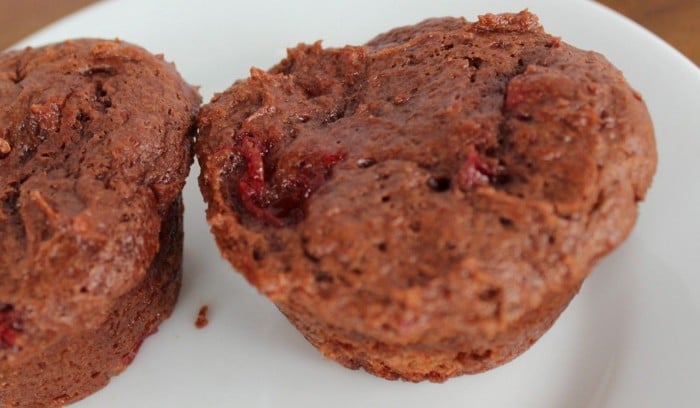 Because I think you guys are so awesome for caring enough to read my blog recipes, I had these chocolate cherry muffins taste tested. By a group of teenagers from our local high school band. By the kids who played in 26 degree weather at our Wisconsin state football team championship (we won!!). Who got home at 9:30pm and turned around and were back at the school getting ready to march by 7am the next morning. A morning that was 18 degrees but a 'feels like' of 1 degree. Ummmmm, I watched the parade on TV. Then bought my performer his favorite lunch. And then promptly gave away all the still hot muffins to his friends. I asked for their feedback and they said, "fantastic". If you know teens, they don't eat what they don't like :). Thank you to my taste testers!!
If you like this, try some of my other super easy two or three ingredient recipes.
Two Ingredient Banana muffins.
Three Ingredient Chocolate Banana muffins.
Three Ingredient Peanut Butter cookies.
Two Ingredient Pumpkin muffins.
If you want to make sure that you don't miss any of my future posts, make sure to sign up to get notified of any future posts. The easiest way is to just subscribe with your e-mail address.
Enjoy!